Here in Northern Kentucky, we average about 3.8 inches of rain in April and have to deal with about 13 rainy days. Naturally, we wouldn't want a dry spring, but it would be great if our 3.8 inches of rain were to fall in the evenings and on the weekends. Here are some pictures from this past weekend following a rainy Friday. The valves in the lake have been closed so the rainwater runoff will help to fill that up.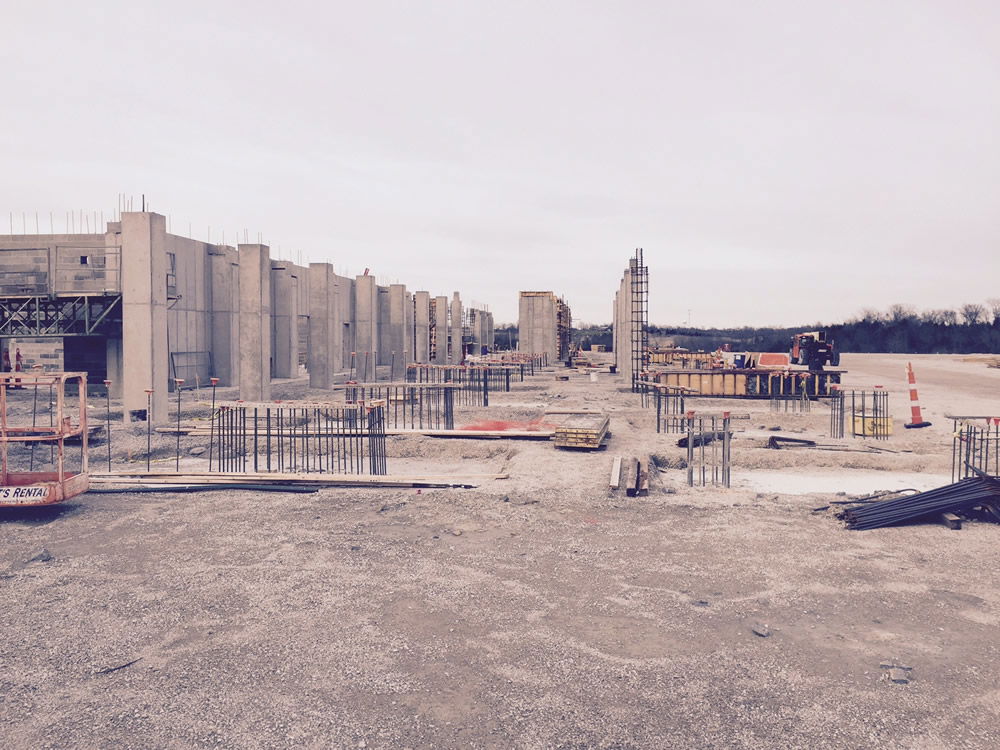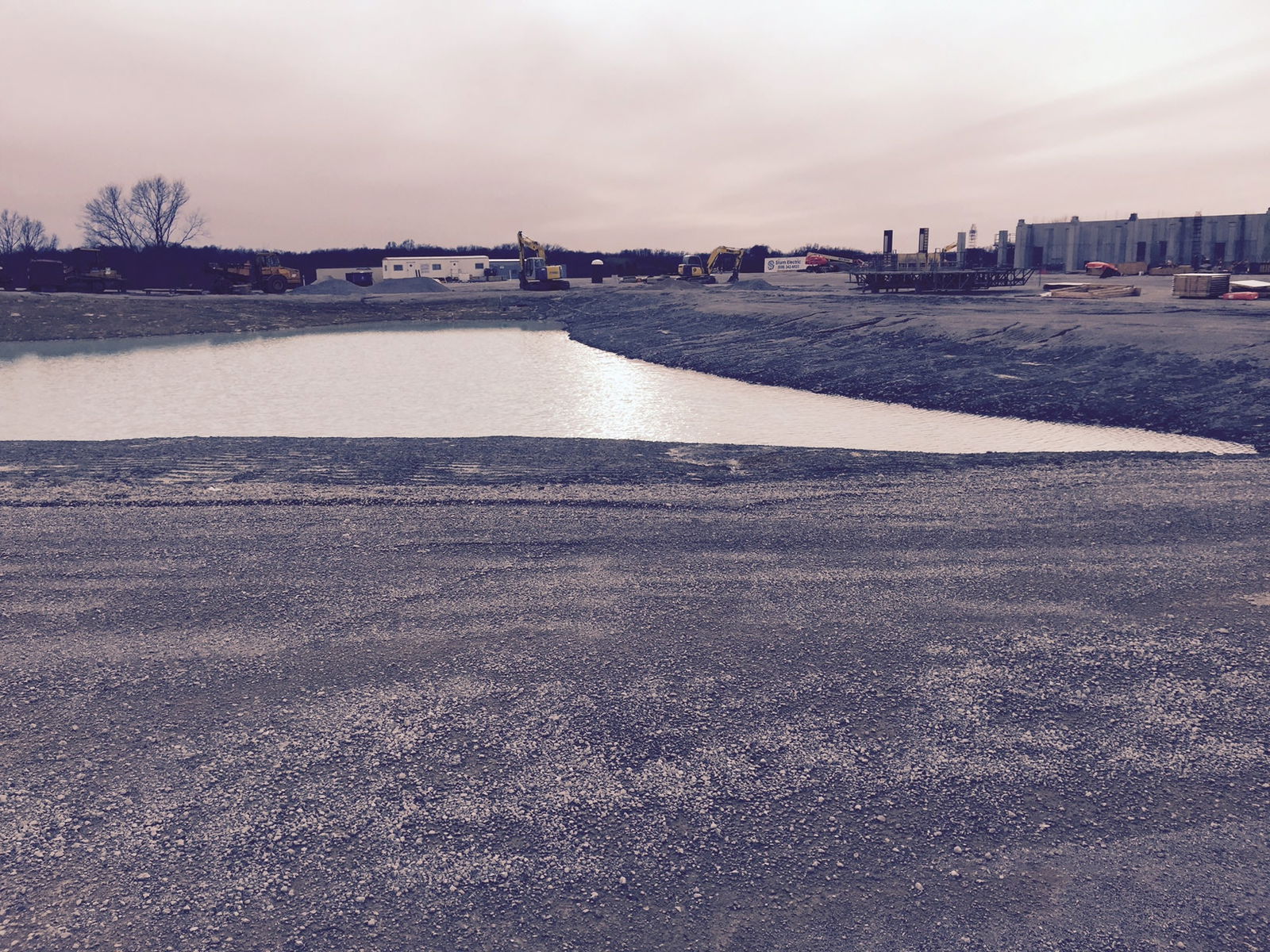 Look at this photo below of the pier structures.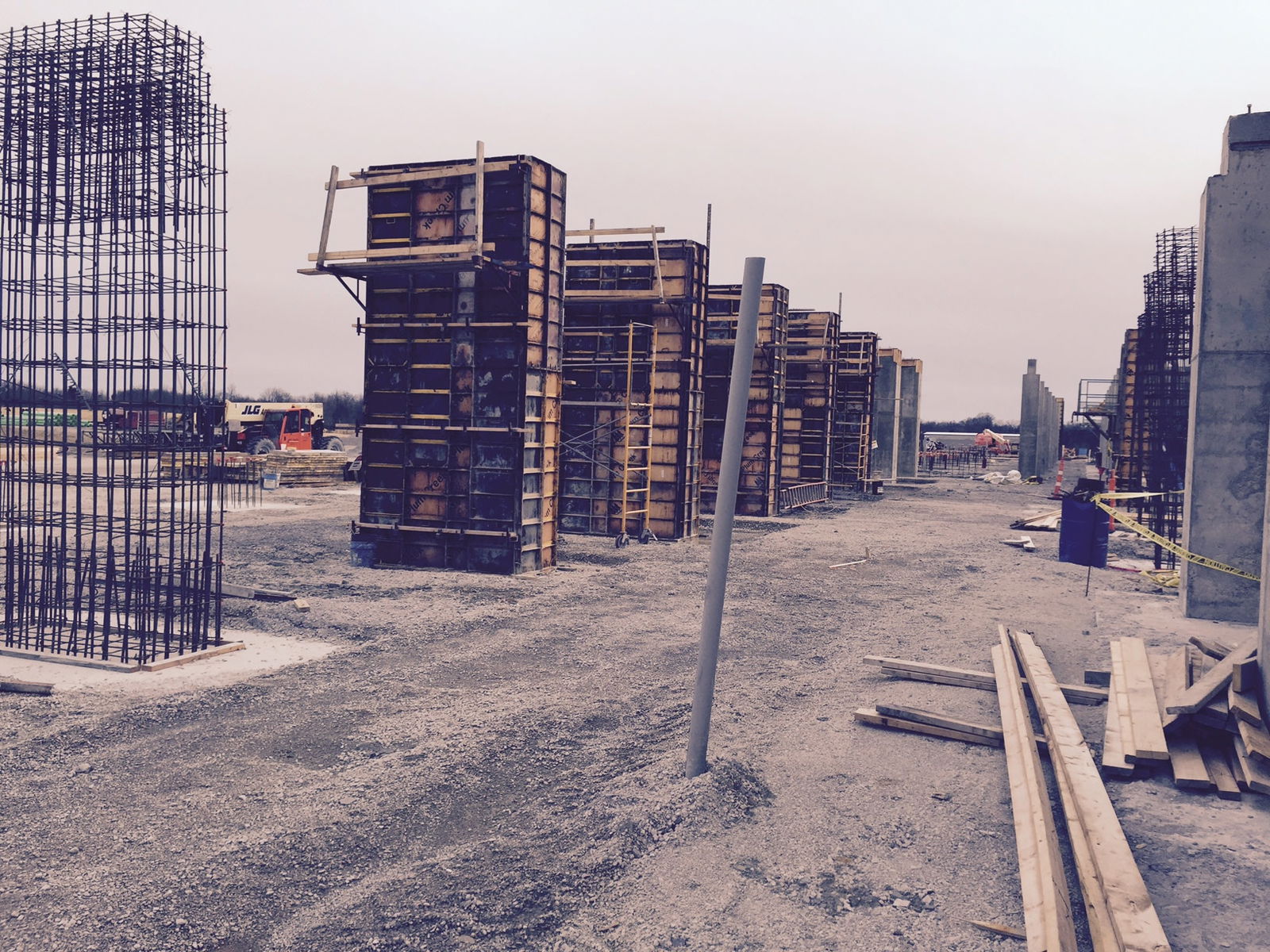 Can you believe it takes more than a truckload of concrete to fill each of the middle piers? Notice the gray pipes in this photo sticking up out of the concrete floor.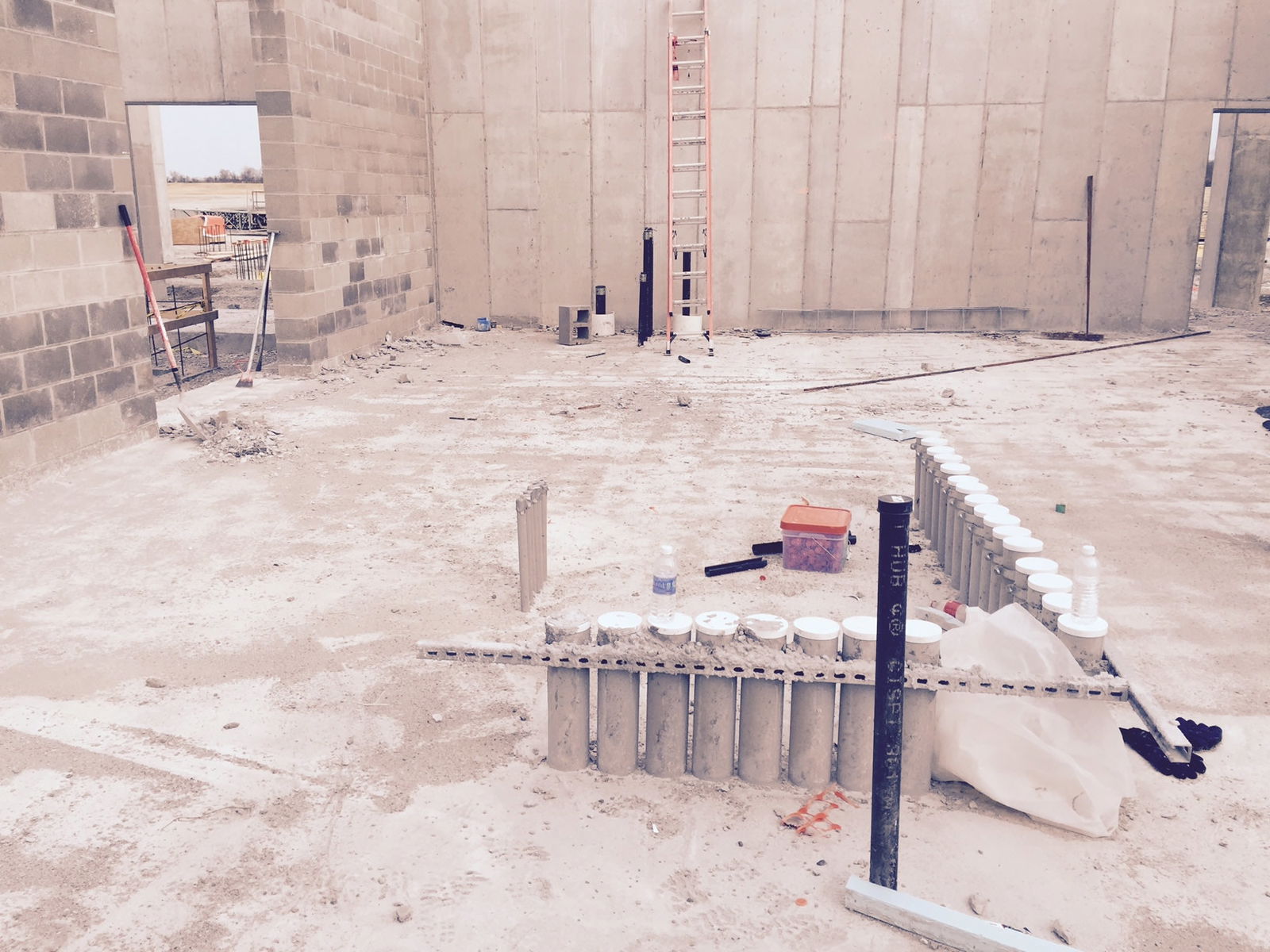 All of these pipes are for the electricity going into the central tower! It goes without saying that many of our guests visiting the Ark Encounter next year are going to be blown away from the mere size of the Ark structure!