In an endeavor to find great gift ideas for the huge gift shop at the Ark Encounter, Kristen Andersen has put us in touch with some people whose ministry is to help people in third-world countries sustain a living. This comes under the classification of Fair Trade because the artisans receive a fair price for their handmade crafts, there is no middle man, the products are unique to the places they come from and the people who make them, and our guests will get to enjoy high-quality products knowing that they will be making a difference in the lives of people from impoverished nations!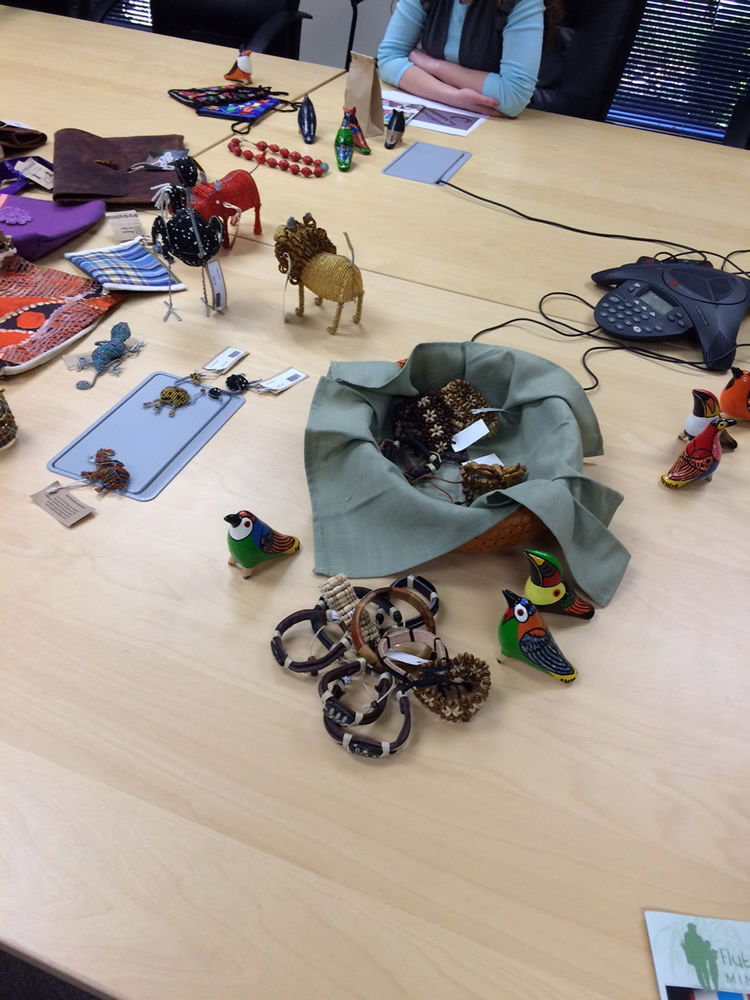 The following is Kristen's account of how God brought this all together:
This relationship/idea began with my hunt for a flute to buy (as a prop) for Japheth, one of our main characters on the Ark. When I began my research into ancient flutes, I found videos from Erik of Flutemaker Ministries and was intrigued by short videos of Erik's flute recreations based on real artifacts.

As one of the AiG's lead production designers, I am inspired by artistry, so I went to his website where I found beautifully carved flutes he makes out of bamboo from countries all over the world; I also noticed these lovely bird whistles that he sold with 100 percent of the proceeds going to feed and house children that were (literally) found in a garbage dump in Nicaragua. I emailed Erik with a prayer that he may be able to help with Japheth's flute and inquired about the bird whistles. When I received an email back from Erik, he linked me to Nancy Caine, the lady who sells the bird whistles.

Come to find out Nancy lives in Cincinnati (what are the odds?) and she connected me to Mary Nelson, the founder of the International Fair Trade Show in Lawrenceburg, Indiana, a large organization that sells products to help over 40 different artisans in unreached, poverty-stricken areas.

This is when I realized the magnitude of how truly special the gift shop in the Ark would become. I also realized that God was doing a big thing through what may have seemed to be a small thing, a flute for Japheth.

Collectively, Patrick Marsh and I have always wanted to have unique handmade products from around the world made with materials from nature, similar to how Noah would have made things. When we saw these lovely bird whistles and discovered the many different products that were also available, we agreed this was a "win-win," and as Christians we wanted to be a part of this.

When we asked Nancy to come in to meet with us we never imagined that the Ark gift shop would be far above all that we dreamed; that we would be linked to a source of artisans all over the world through the love of our brothers and sisters in Christ.