It's hard to imagine that after grading and leveling several ridges by moving 1,500,000 cubic yards of soil and rock that someone will come along behind you and dig it up again. But such is the case at a construction site like the Ark Encounter. While the masons are busy constructing the walls of the towers, there is a variety of heavy equipment digging trenches off in the distance. Massive pipes for water drainage and sewage lines are being installed.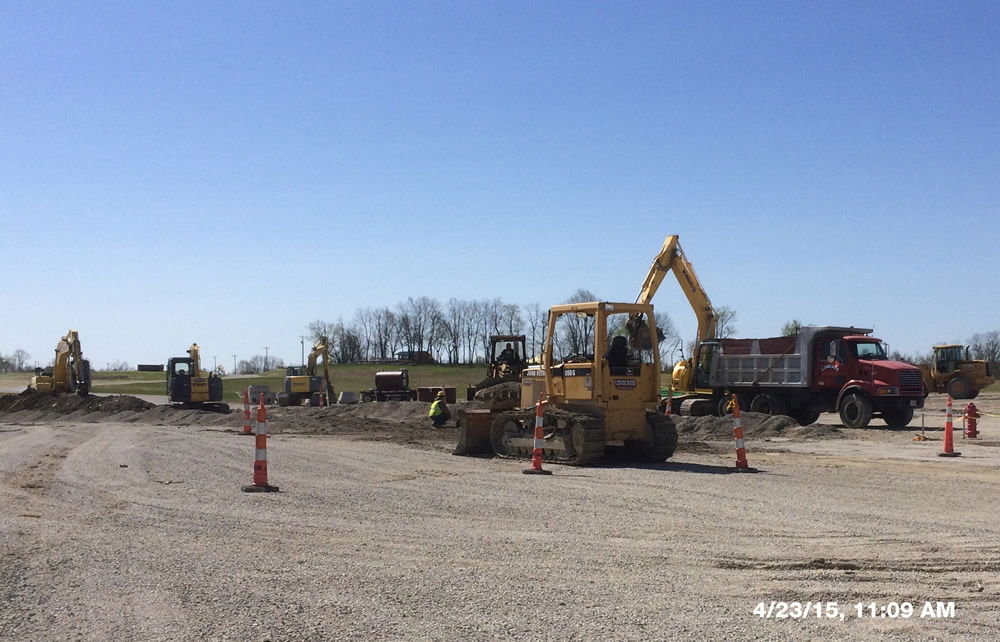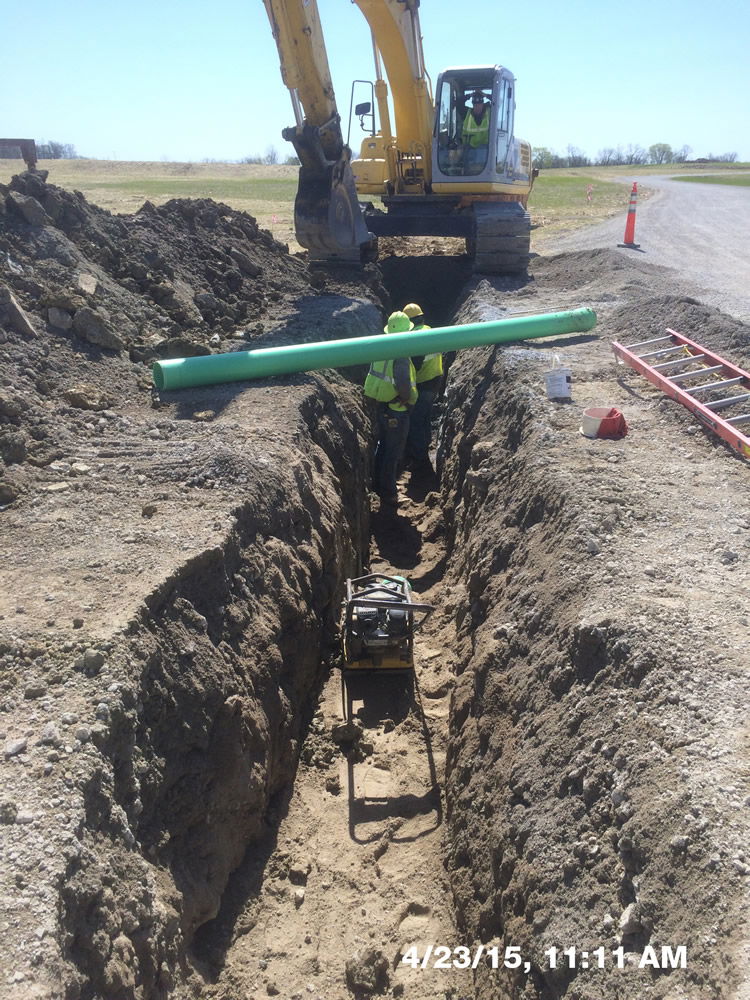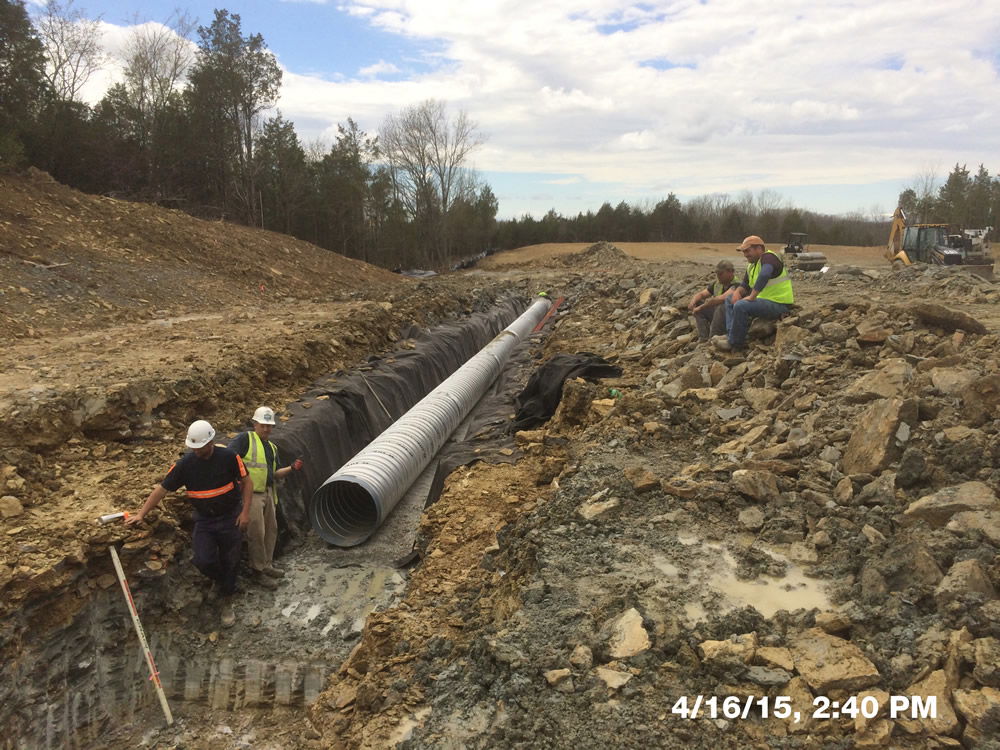 One million, six hundred thousand board feet in timber and lumber will soon arrive. The wood decking alone is 600,000 board feet, which is equivalent to 76 miles of decking; and bamboo flooring will entail 290,000 board feet (55 miles of flooring).
Who will do all the work to put this wood together? Five Amish crews: two from Indiana, two from Ohio, and one from Pennsylvania. These teams will be supported by local carpenters. The crews will assemble timber bents on the ground and lift them in place using local cranes and operators because just one half of a bent will weigh 12.5 tons! Bents are cross-sectional templates of structural members which repeat on parallel planes along the length of the structure.
Again, please be mindful to pray for the safety of the crews working on the Ark project.