With gorgeous weather all last week, progress continued at a steady pace. Trucks began arriving at the Ark site with concrete precasts to form the first floor of the Ark. Due to the Ark's massive size and to government regulations, the first floor is reinforced with this concrete to help support the upper levels with special needs like electricity, water, and even a restaurant or two. But not to worry! Guests inside the Ark itself will not see the concrete floor since it will all be covered with wood. So as the first floor is being placed, the ground level is getting ready to be poured with concrete.
Remember the cistern of 50,000 gallons? Now that it is covered with precasts, the rest of the room will receive a layer of concrete.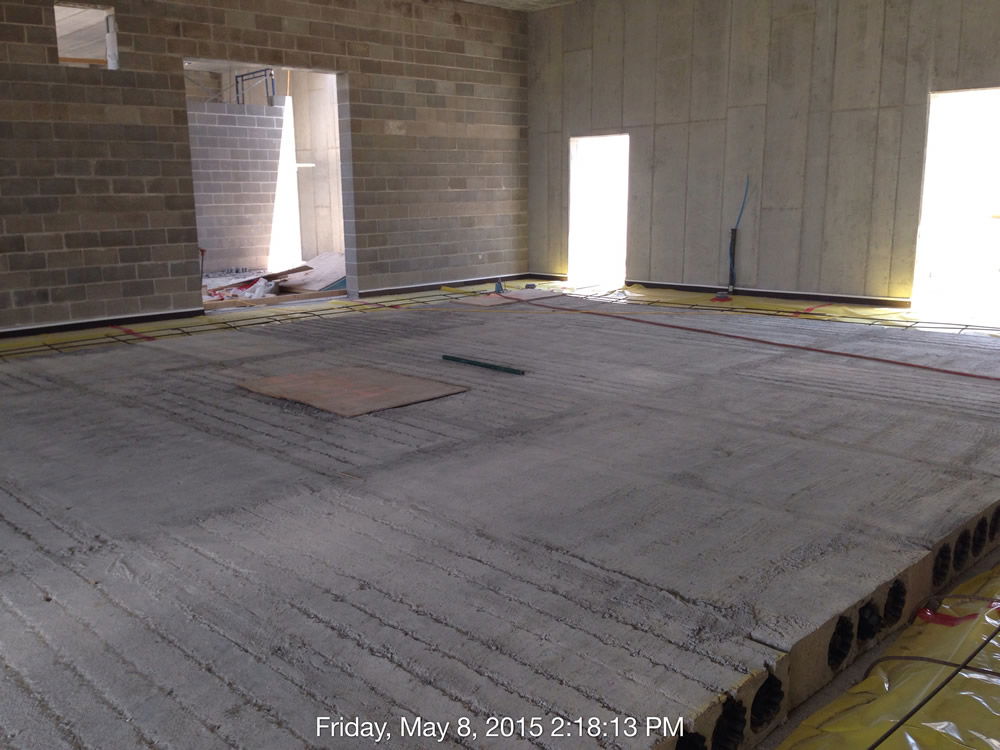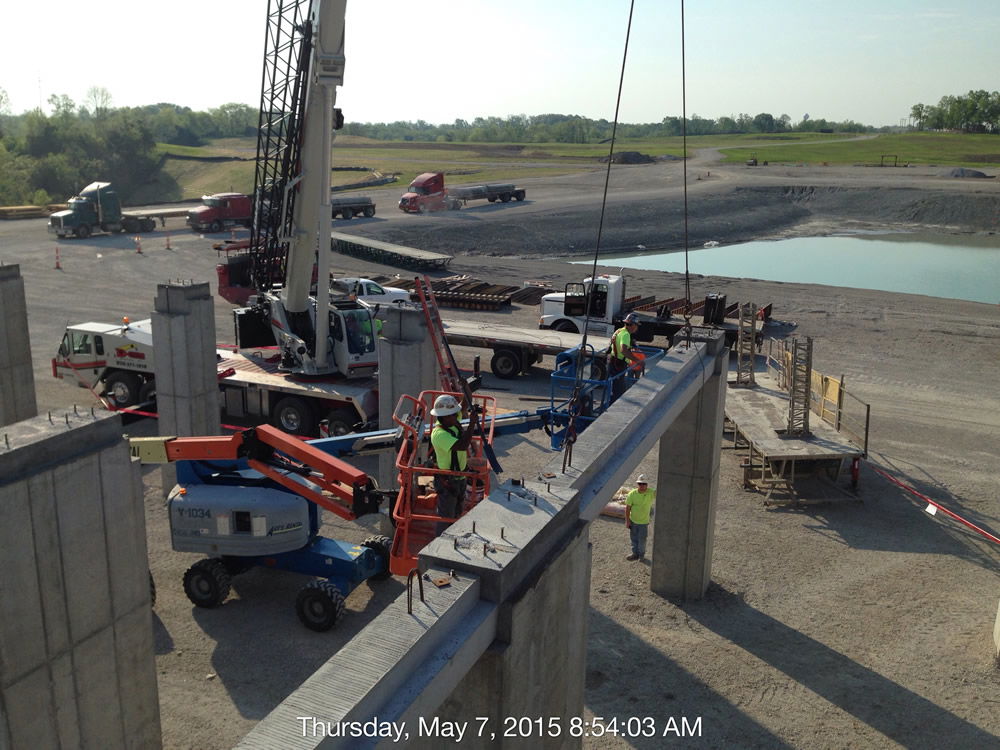 Notice the picture with the five orange barrels: this view shows one of the towers and part of the first floor of the Ark; the barrels mark how much farther the piers need to extend for the Ark to rest on.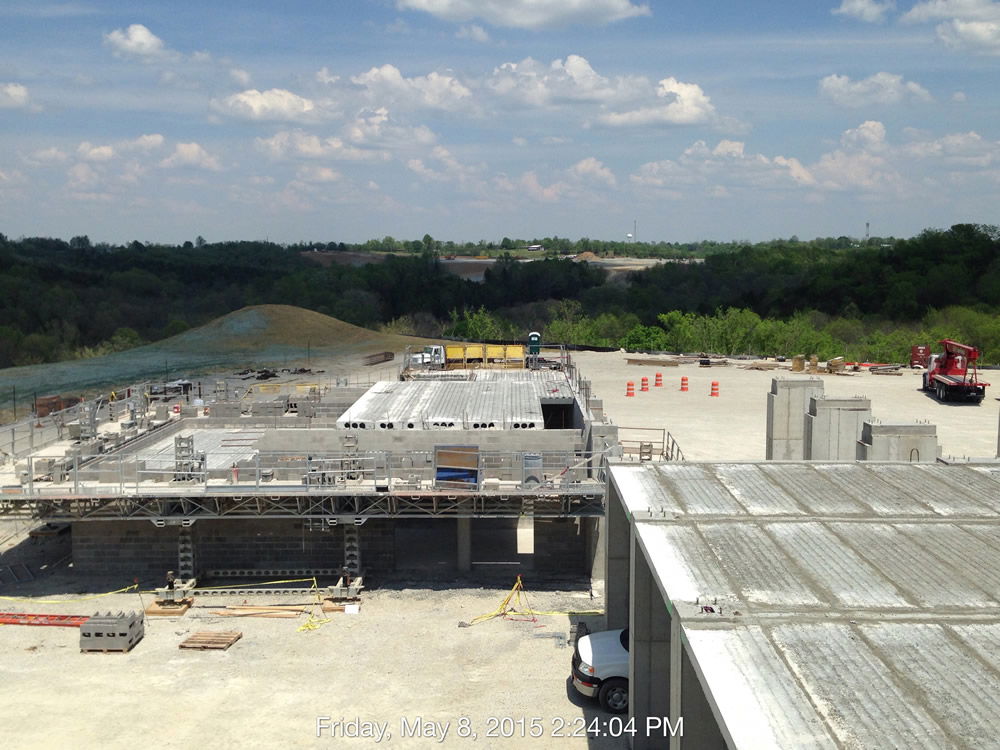 Here's a question for you: If the crane unloads the trailer, why did it need to lift it into the air? The second picture gives the answer.