Unless you have been to the construction site in northern Kentucky, it is hard to grasp the size of the construction of the life-size Noah's Ark—and it is difficult to understand how the Ark (which will be the largest timber frame building in the world) is being constructed. The Ark will sit on 102 concrete piers that are 15 feet high. There will be a concrete floor made of precast concrete (that no one will see when it's built, as the wooden floor will go over this floor and under it). The precast concrete floor has to be put in for fire codes.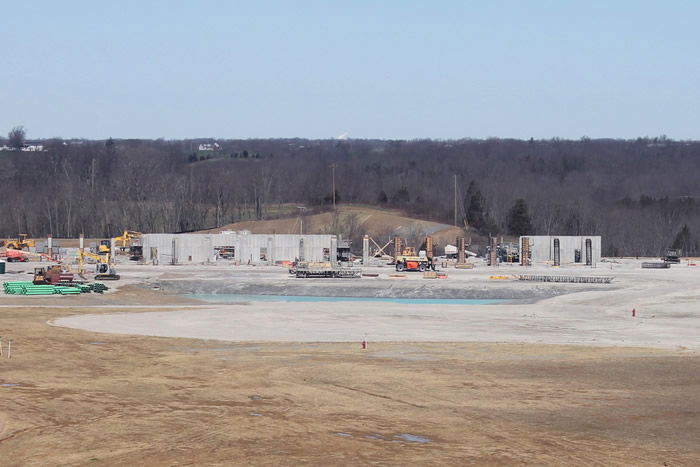 Some people have trouble with the more modern aspects of the Ark Encounter's construction, and they often voice their opinions through social media. We just wanted to pre-empt some of those criticisms that might come our way:
No, Noah probably did not have fire codes to worry about for a tourist attraction, so he wouldn't have needed such a concrete floor for protection.
No, Noah probably did not have to have a 50,000-gallon water tank for fire suppression as he didn't build the Ark as a tourist attraction, although he did have millions of gallons of water just outside of the Ark.
No, Noah probably didn't build the Ark on concrete pillars as we are, as it is being built as a real wooden ship but also a tourist attraction for people to learn about Noah and the Flood and to hear the gospel message.
No, Noah probably wouldn't have brought sewer lines to the Ark, as his Ark had to float on the water.
No, Noah probably didn't build three towers with elevators, stairs, and restrooms for current required codes and to anchor the Ark—the original Noah's Ark wasn't a tourist attraction, but Noah "prepared an ark for the saving of his household, by which he condemned the world and became heir of the righteousness which is according to faith" (Hebrews 11:7).
No, Noah probably didn't build a lake in front of the Ark for aesthetic purposes as we are doing.
And no, we don't have an evolutionary view of history. Many think Noah was a very primitive person with no technology. But prior to the Flood men were making musical instruments and forging instruments of bronze and iron: "His brother's name was Jubal; he was the father of all those who play the lyre and pipe. Zillah also bore Tubal-cain; he was the forger of all instruments of bronze and iron" (Genesis 4:21–22). By the time of Noah, who knows what advanced technology they had?
Regardless, praise the Lord the Ark construction is moving ahead. Dramatic changes occur at the construction site on a daily basis. Keep up to date at ArkEncounter.com.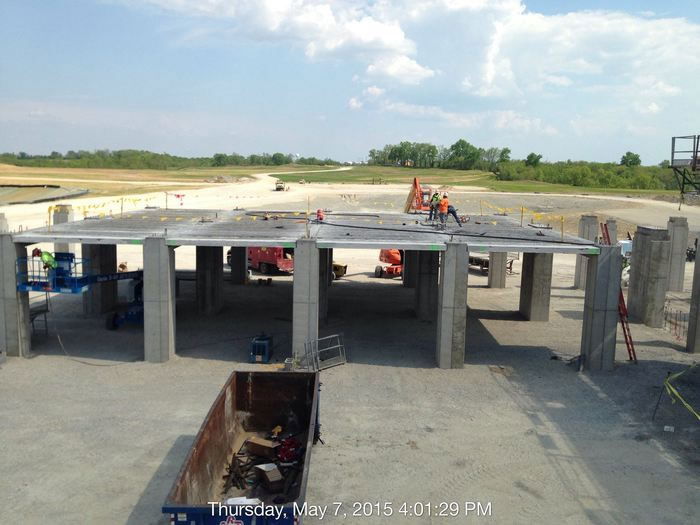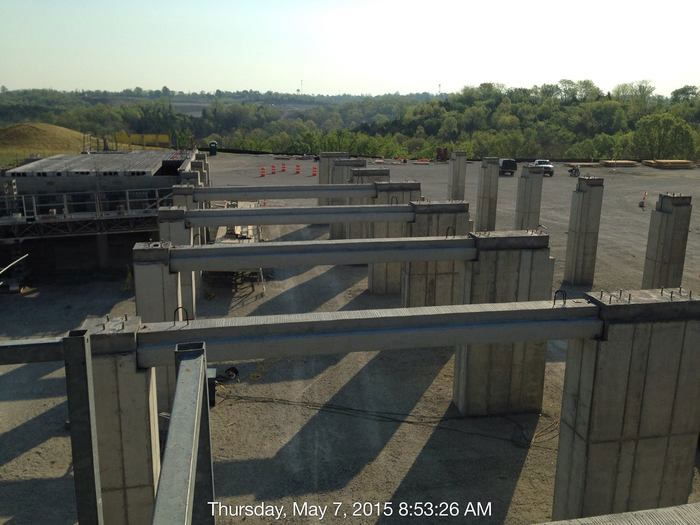 The Ark Encounter will open sometime in 2016 (the exact date cannot be determined until later in the year, based on how weather and other things have affected construction schedules). Because of the large numbers wanting to visit, people initially will need to obtain tickets online with a reservation. We will post more information about this in the future—keep watch!