The Ark Encounter hosted a behind-the-scenes family celebration last week and more than eight hundred people had signed up for the event. Guests started out at the Creation Museum with an Ark project update from CEO and founder Ken Ham and the senior design director Patrick Marsh. After this presentation, many of the guests braved the storm in Boone County and made their way to the Ark site in Grant County. Although the weather looked ominous there, it really didn't rain significantly enough to cause people to run for shelter, and, when it did rain, it was only intermittently.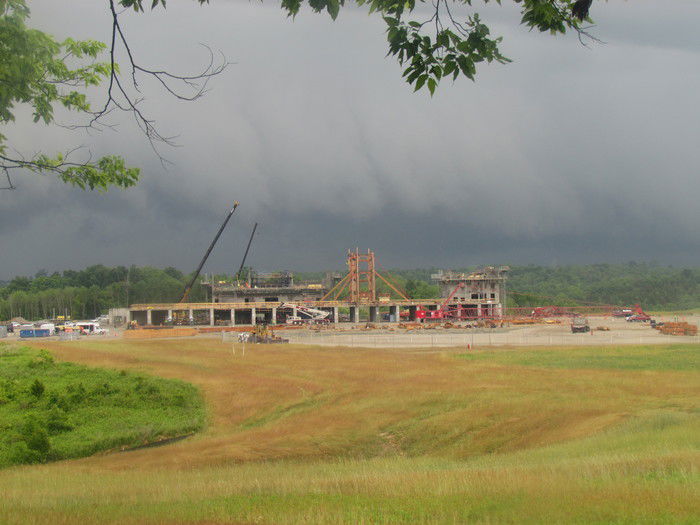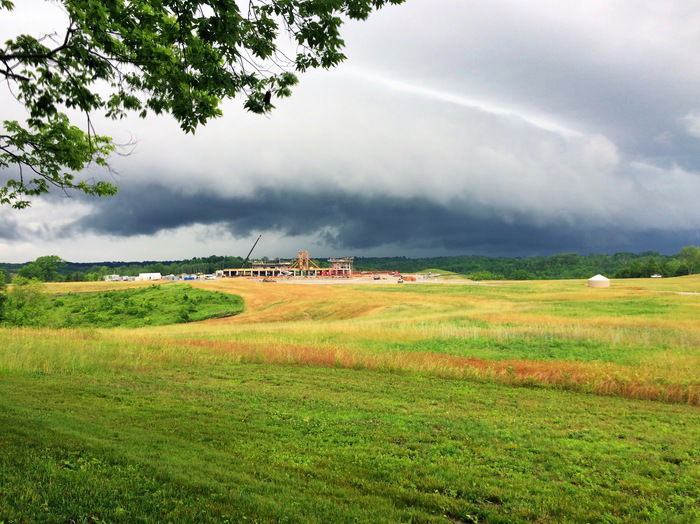 Those who ignored the weather report came and enjoyed a relaxing afternoon and had a great choice of food items that included a Mediterranean-steak pita, grilled premium bratwursts and hot dogs, Sub Station II sandwiches, Kona Ice, and kettle corn.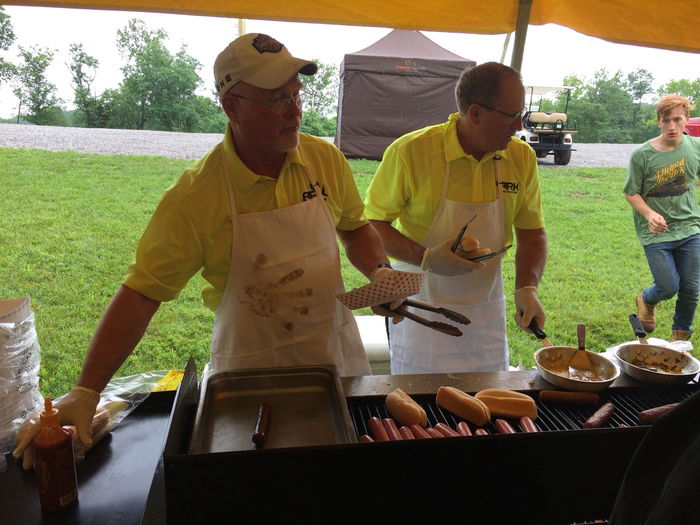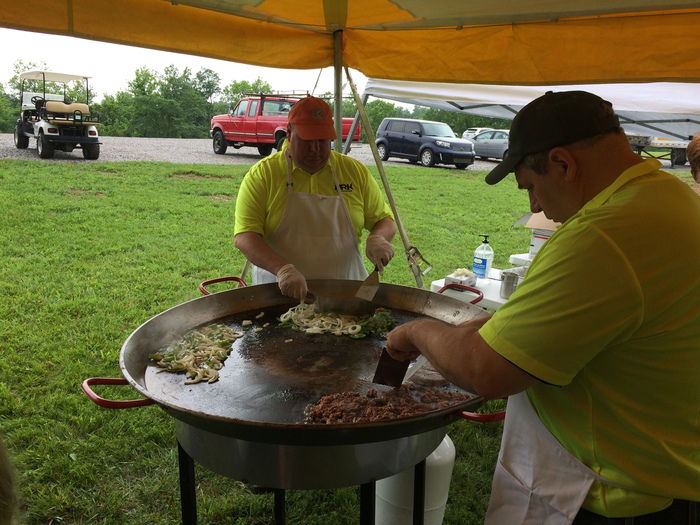 Activities included being able to converse with some of our personnel, doing balloon art, face painting, caricature drawing, and enjoying a petting zoo. Unfortunately the weatherman scared away our helicopter rides and inflatables! Afterwards our guests were able to go back to the museum to continue the family fun because the museum was hosting its annual family fun night.