It's been a couple of weeks since the last bent went up. In the meantime, crews have worked within the four sections that are up, putting in more bracing and joists before they begin laying down the decks. Remember that the towers need to be completed before they begin to build the wooden structure out horizontally. Today, the tower at the stern and the middle tower look to be approaching the top deck of the Ark. Soon the masons will have these completed and more bents will go up. The builders said that three more half bents will go up in the next week or so.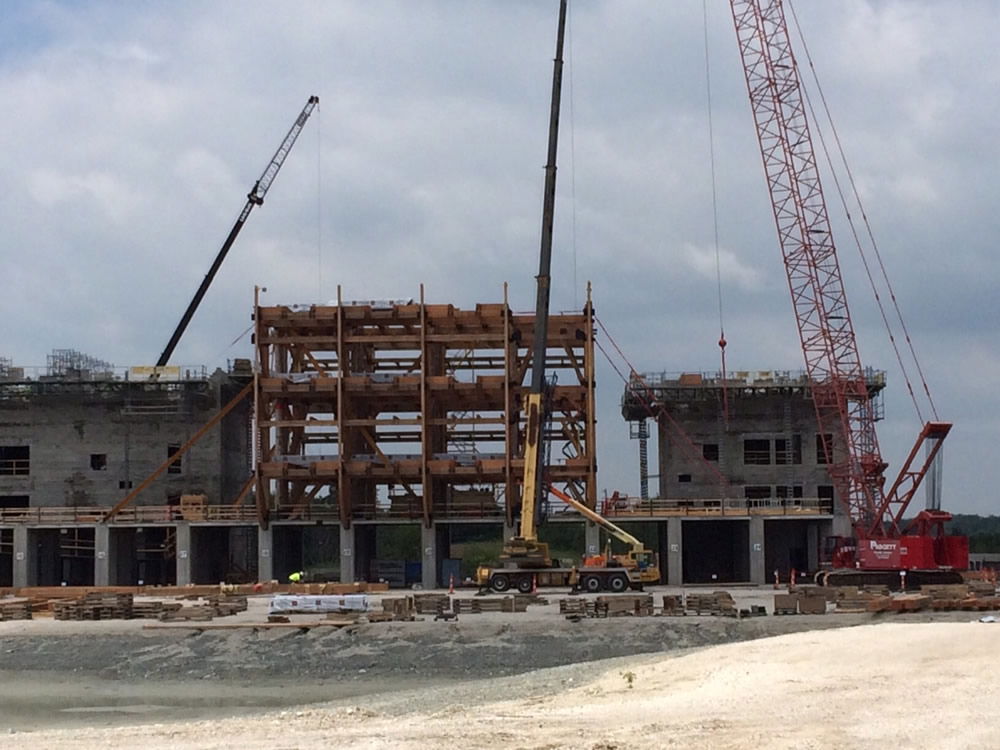 In the next few days the decks of the Ark should begin to appear. If you look carefully you can see the lumber wrapped in white plastic and stacked on each deck.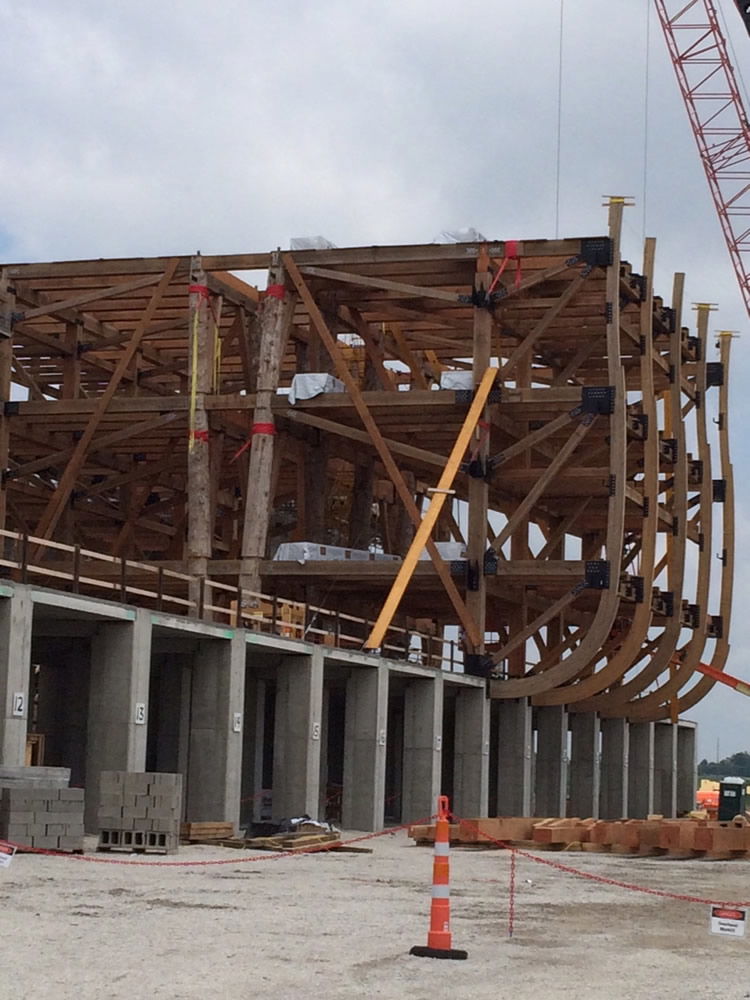 If you have the opportunity, you need to come down and watch this once-in-a-lifetime structure being built. We have a special observation area for our guests to visit and spend a few minutes or to spend a relaxing afternoon.