Our pterosaurs are being shipped out so that another contractor who has a proven track record with this type of creature can finish the job. In the meantime, the CNC keeps carving out new animals, which the designers have to put together like 3-D puzzles. Then they apply the skin, scales, fur, or feathers to make them look real. What is really interesting about the animals that will be displayed on the Ark is the fact that many of them will be unfamiliar to our guests. Instead of just a regular display of animals that we are all acquainted with, it has been decided to bring to light many animals that have gone extinct since the Flood. Here you can see Mike Belknap working on a Jonkeria.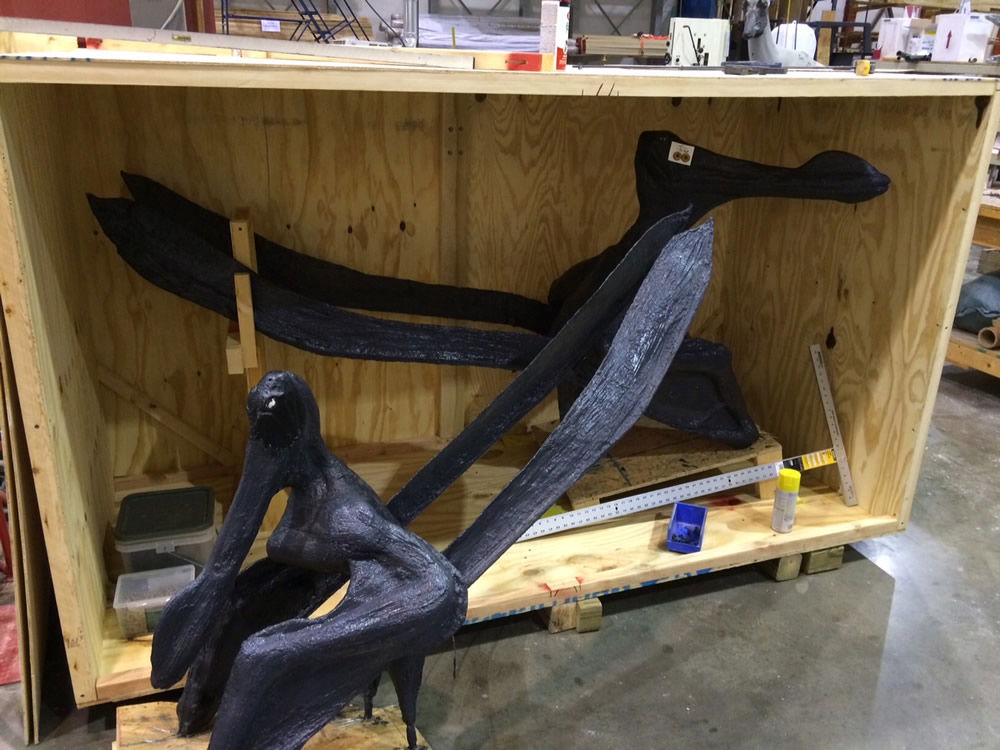 The other pictures show stacks of crates that have been manufactured to replicate where Noah stored various supplies. Then there is a picture of a section of the living quarters that would make HGTV-viewers envious of Noah. The final picture is of cabinet door being hand-carved.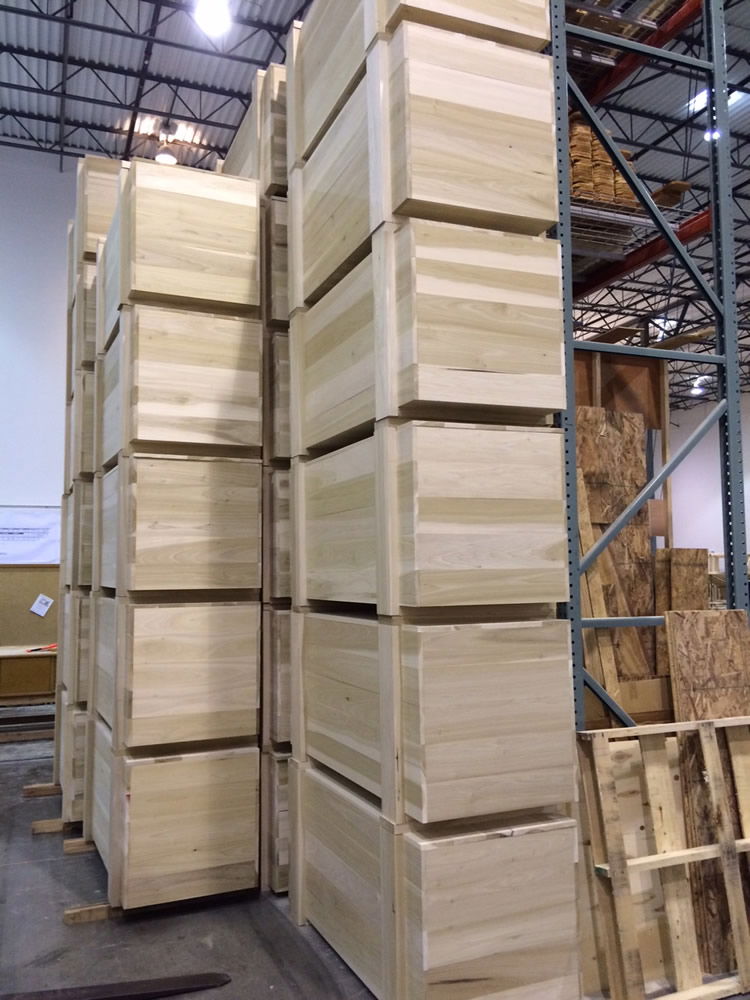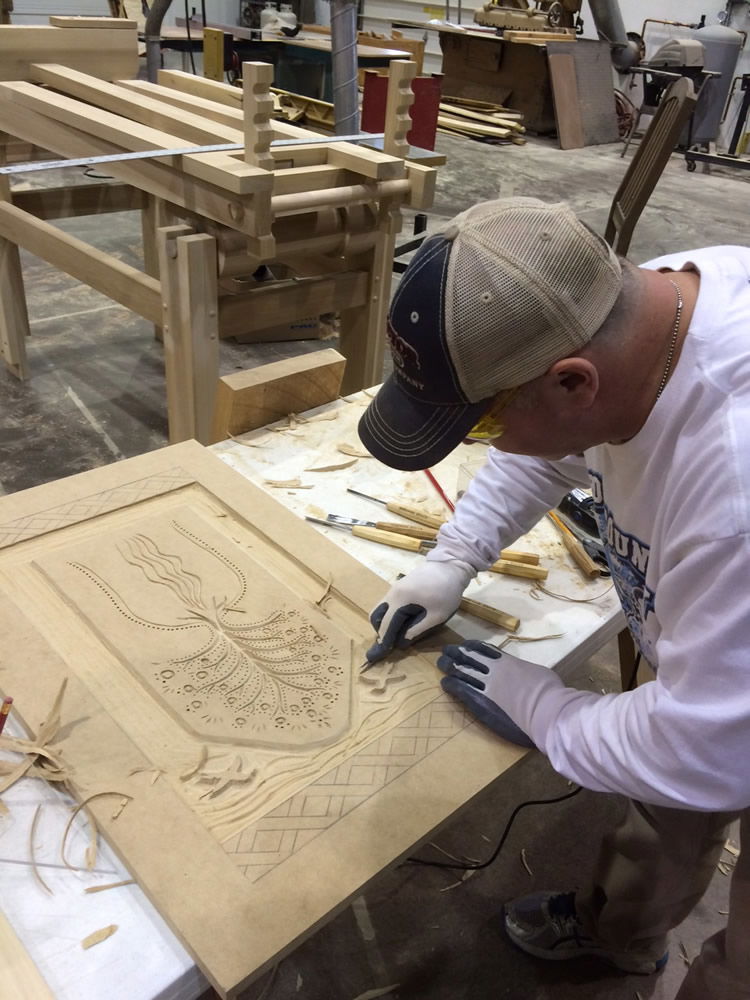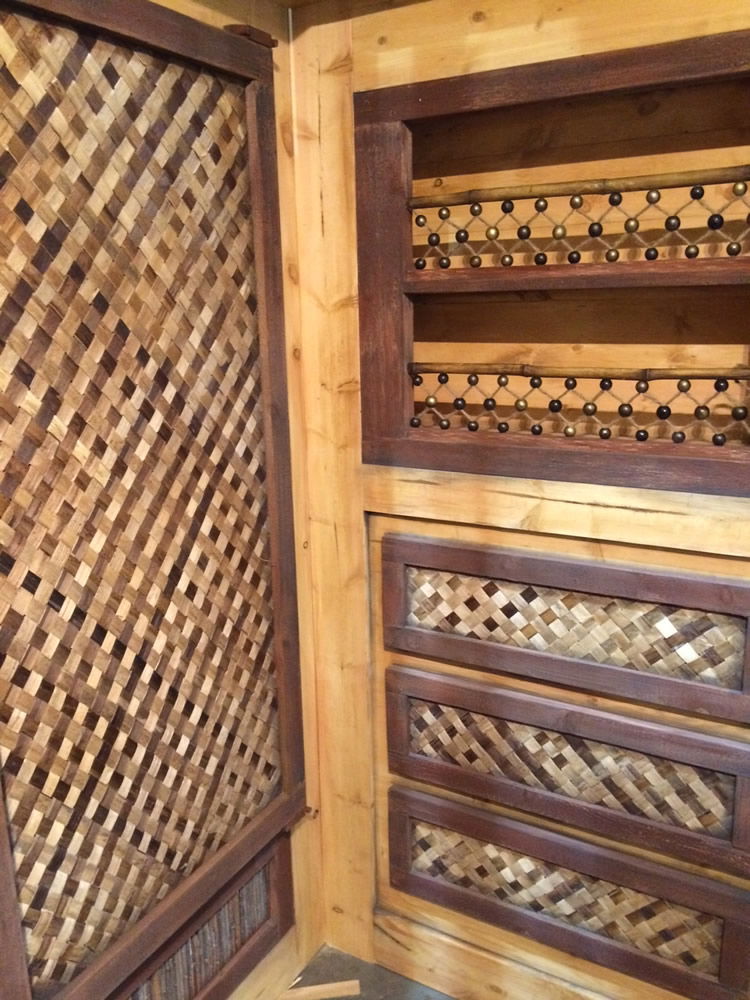 Truly the Ark Encounter is going to be an awe-inspiring place to visit and we hope that people will be pointed back to the truth that is found in God's Word!