With great pleasure we shared some great news with the Grant County Chamber of Commerce at breakfast on Monday morning. The Ark Encounter will be working collaboratively as partners in tourism with Grant County Tourist & Convention Commission at the Kentucky State Fair 2015 in Louisville and the American Bus Association in 2016.
The guest speaker at the breakfast was Nancy Bloss, the manager of sales and promotion at the Creation Museum. She recently joined the staff with experience working for the Cincinnati Reds and Delta Airlines.
Her readily receptive audience was glad to hear that the shared 10 x 40 booth at the state fair will be co-branded with Grant County Tourist & Convention Commission and Ark Encounter. Many people in Grant County are proud that the Ark Encounter will be their claim to fame, especially those who realize the enormous economic impact that close to two million visitors per year can make on a community.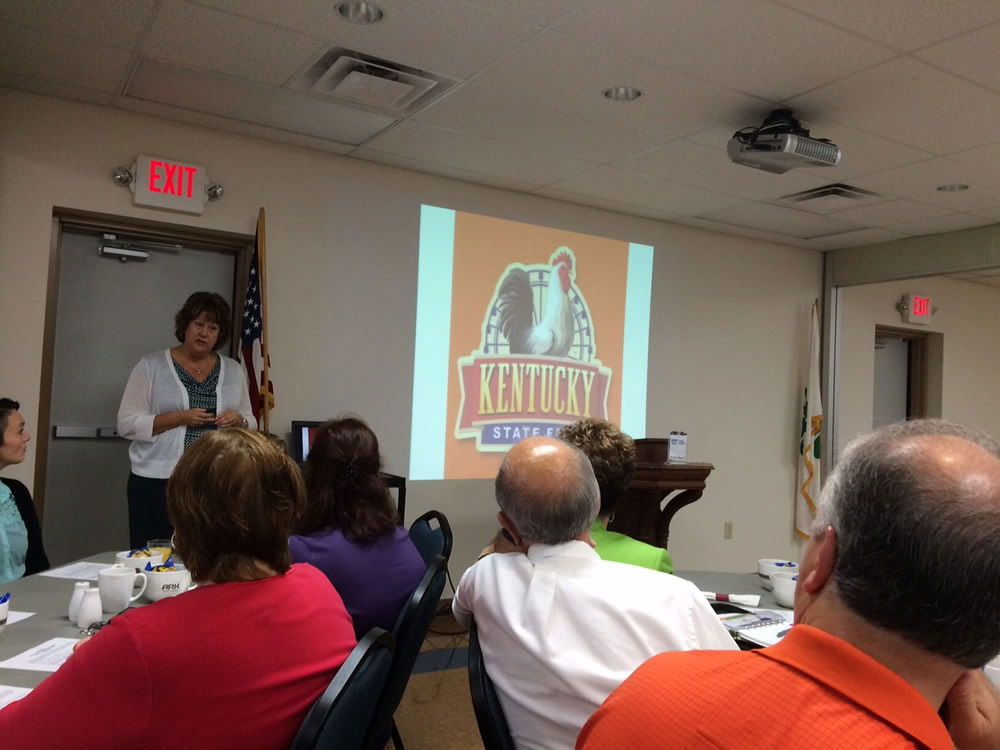 One spokesman for the community said, "There are still doubters about the Ark being built." He informs them to "Go look for yourselves—it is going up!"
If you have traveled very much, you have probably smiled to yourself as you passed a sign on the highway attempting to lure you to see "the largest ball of twine," or the birthplace of . . . Maybe you asked yourself, "Who really cares?" But not so for the Ark! Americans want to see what a life-size Ark really looks like.