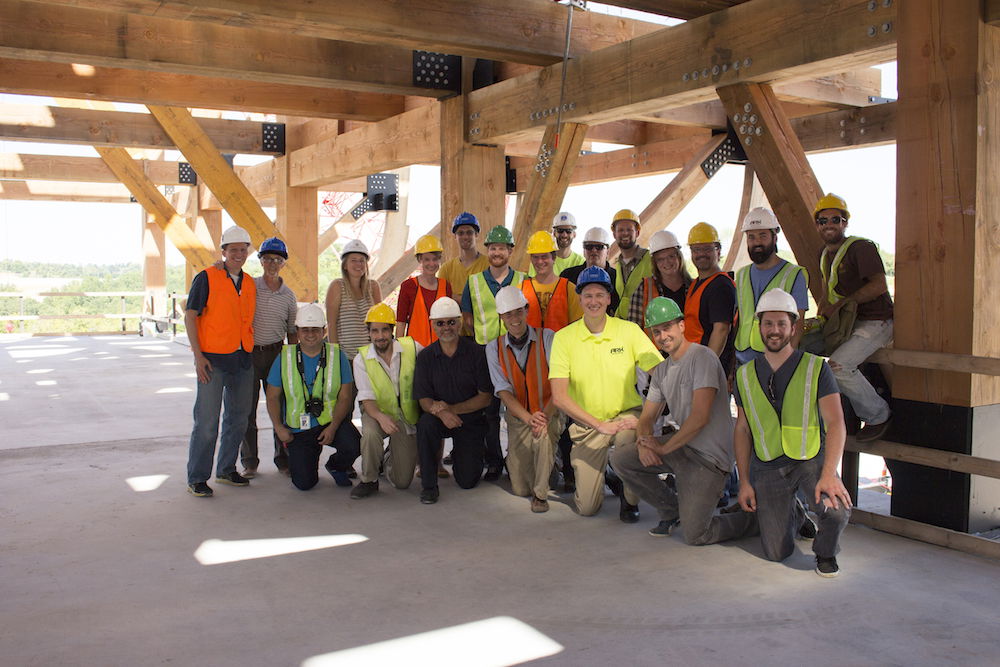 The artists, fabricators, designers, and writers working on the Ark Encounter project are swamped with work and are reminded daily of how quickly the clock is ticking on their several projects. To give them a short respite from their labors, they took a trip down to the Ark Encounter on Friday, July 24, to get an up close and personal look at the site where all of their endeavors will be visible for the world to see. As you can see from the photos, they picked the perfect day for such a trip, and it was late enough in the day to not interfere with the construction workers.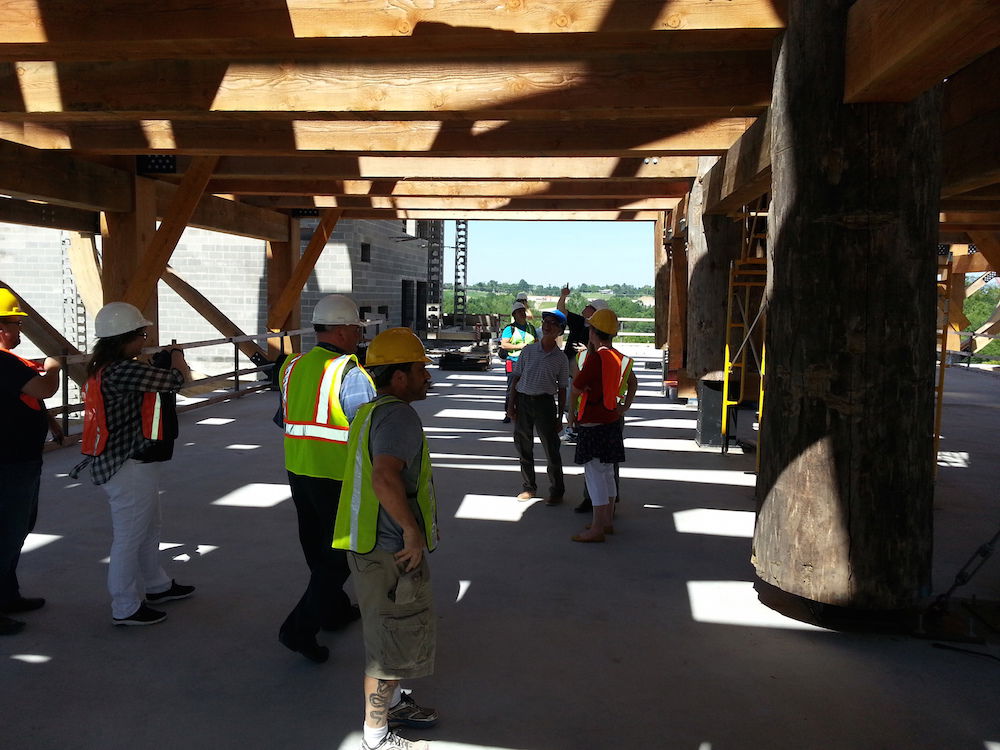 A trip to the Ark Encounter in and of itself will be awe-inspiring, but these staff members are tasked with populating the Ark with numerous exhibits. Guests will see Noah and his family and their living quarters in addition to many animals, storage areas, and teaching points that will be found throughout the park, even in the queue line underneath the Ark where guests will await their opportunity to tour the interior along with the thousands of others on any given day.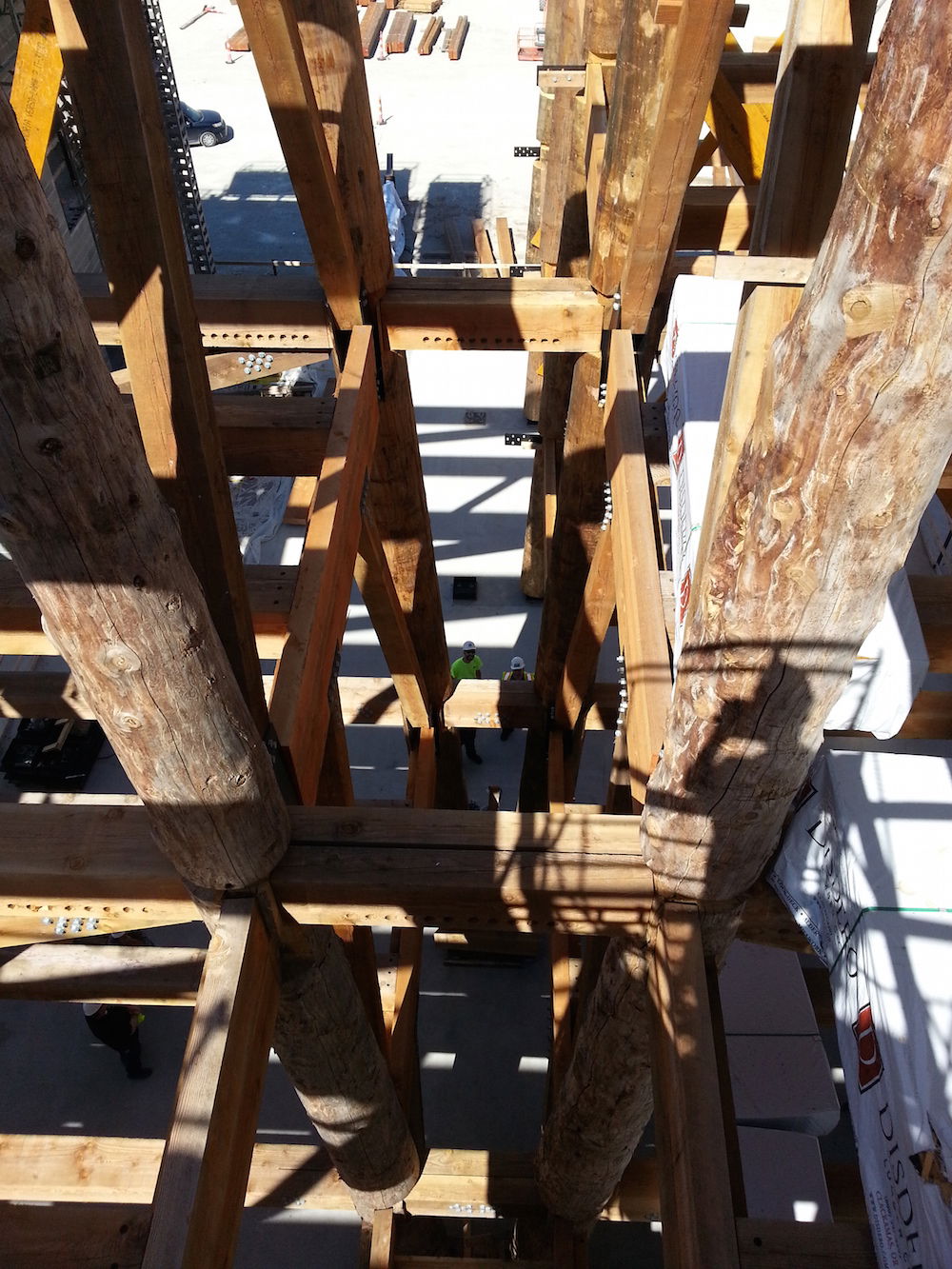 Although you won't be able to get as close as our team at this point, you too can say that you have seen the actual Ark under construction. For more information about visiting the site, go here.