The third tower is almost complete according to Project Superintendent Keith Bope of the Troyer Group. He said that they should be putting the roof precast on around October 30. When asked about why foam was going on the outside of one of the towers, he gave this brief explanation:
That is the EIFS (Exterior Insulated Finish System). The first step is [to paint a] sealed coating on the block and then the Styrofoam is installed with an adhesive that is usually a liquid foam product very similar to a construction adhesive. Once the surface is evened out, sometimes using a sanding or rasping procedure, it is ready for a bonding mesh and scratch coat (cement bond coat). After that, the finish coat is applied with the color already in the finish.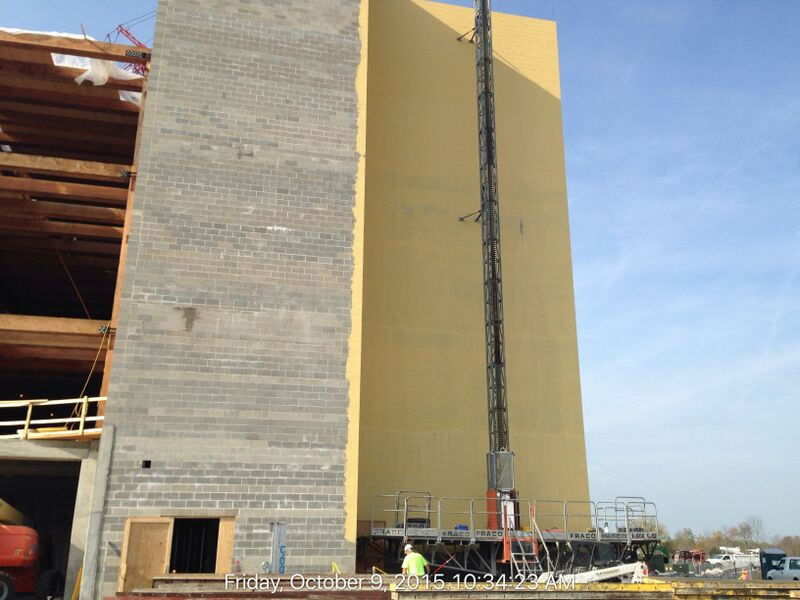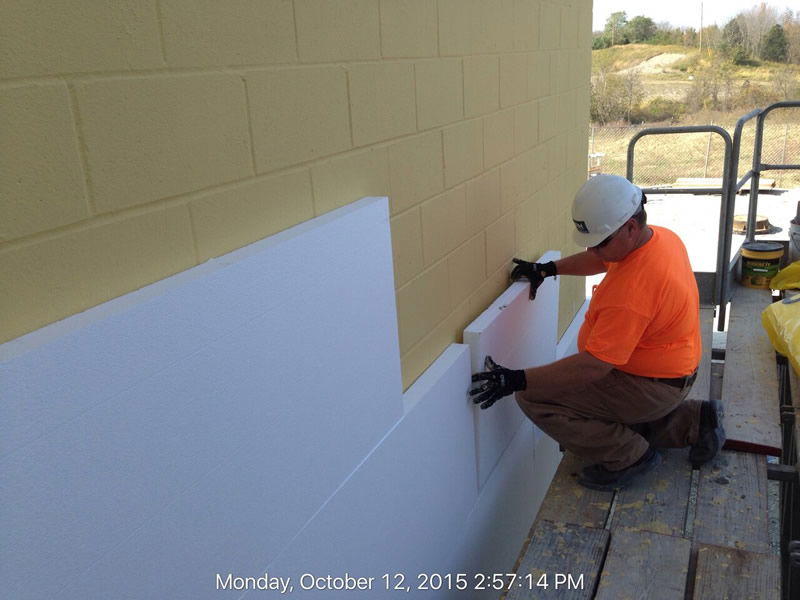 Over this past weekend, the interior of the Ark received a layer of insulation from AiG's shop production manager Chris Osborne, who celebrated the birth of his third child over the weekend. Pray for Chris and his family.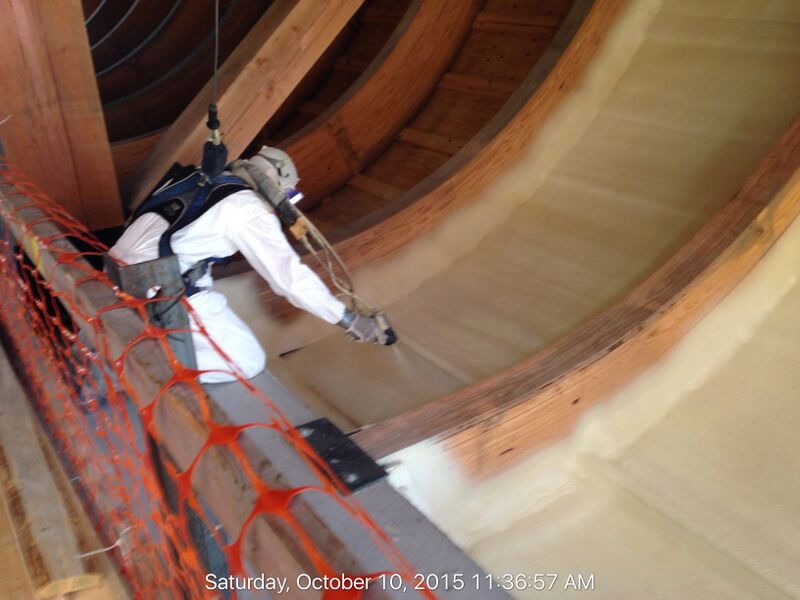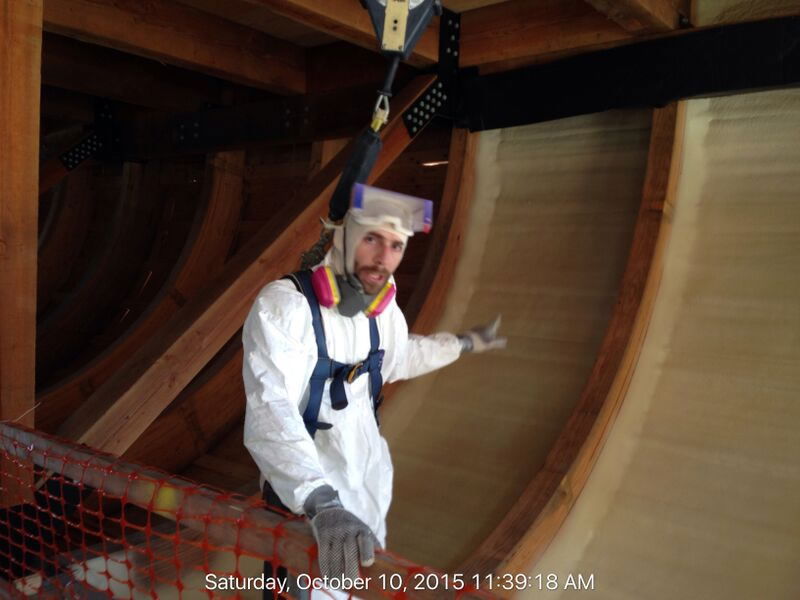 Continue to pray that the worksite is injury free and that we continue to enjoy this fantastic weather so that the work can continue at a rapid pace before winter arrives.