Did you know that the roof of Noah's Ark was more than 50 feet off the ground? That's higher than a modern four-story building. Since Ark Encounter is built to scale, that means guests will have to travel up much of that distance while exploring the ship! Here's how we're hoping to maximize every minute of each guest's visit.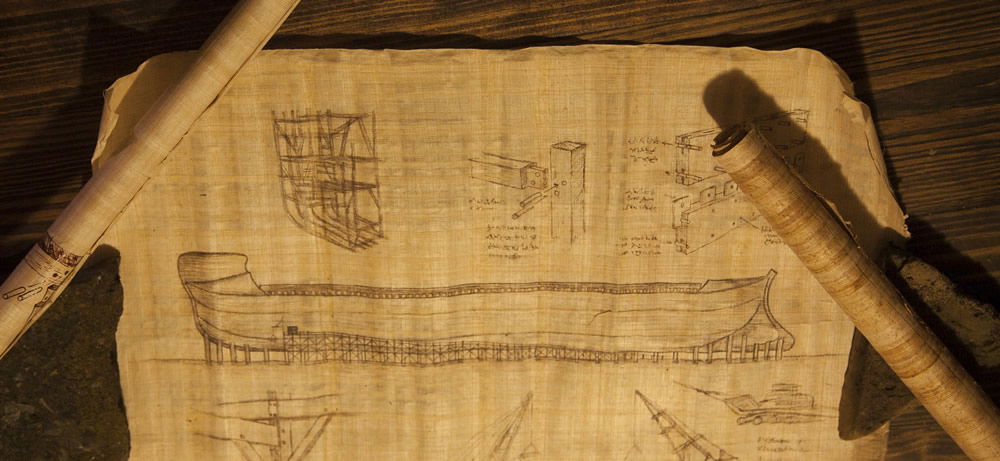 Instead of sending our guests to the stairways or an elevator to visit the different floors in the Ark, we have designed long gradual ramps so that visitors can enjoy the enormity of the ship and continue to take in the sights around them as they ascend or descend. Of course, the Ark will still be accessible for guests with wheelchairs and other requests via elevator and so on.
In December the construction crews were busy installing the infrastructure and flooring to these ramps. Some of the longer stretches of ramps will measure close to 180 feet in length, and the ramp floors are approximately five inches thick.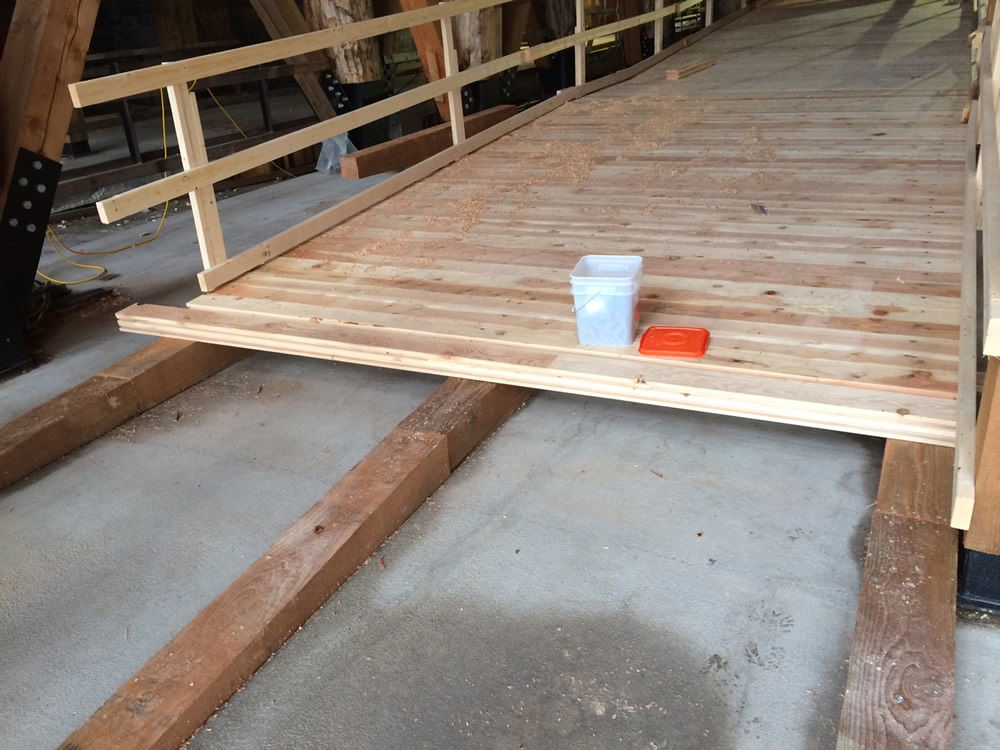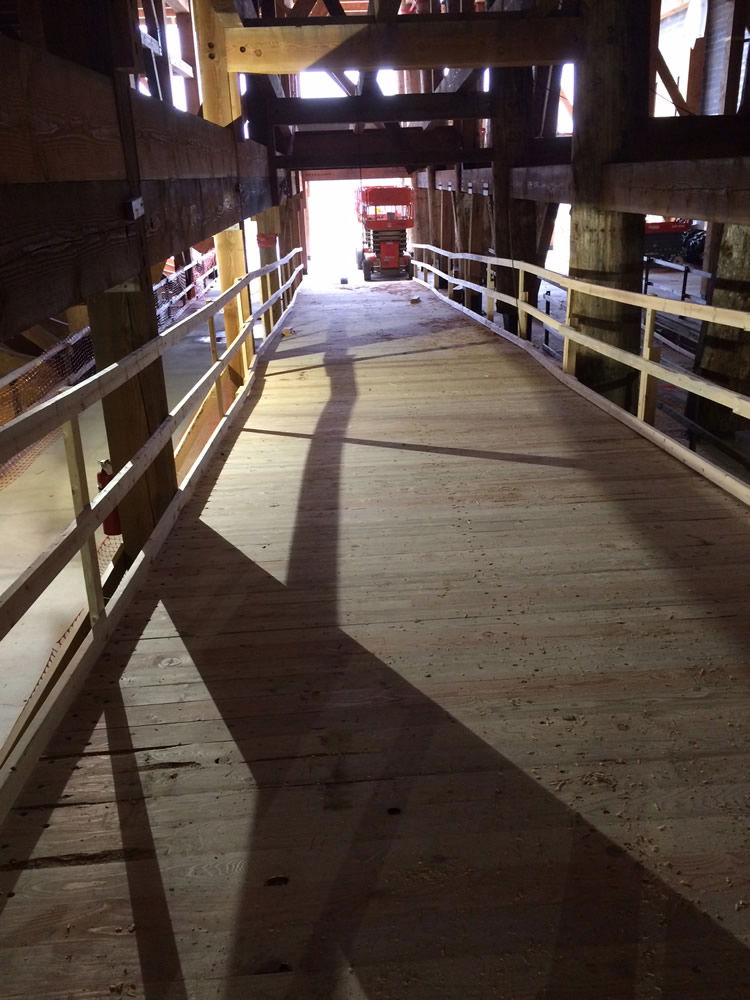 Other noticeable construction on the exterior of the Ark is the keel of the stern being added, and soon to follow is the construction of that end of the ship.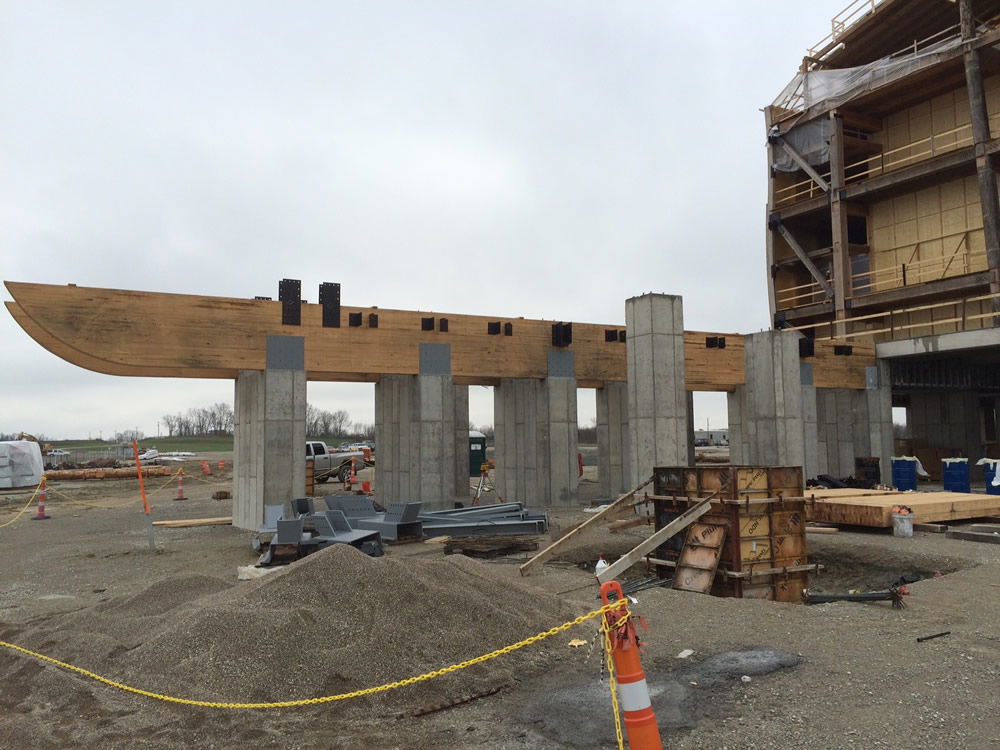 Also, it is very exciting to see the wooden sides covering up the Tyvek on the back side of the Ark. Pray for a mild winter so that we can progress rapidly on completing this enormous edifice that will be used for the glory of God.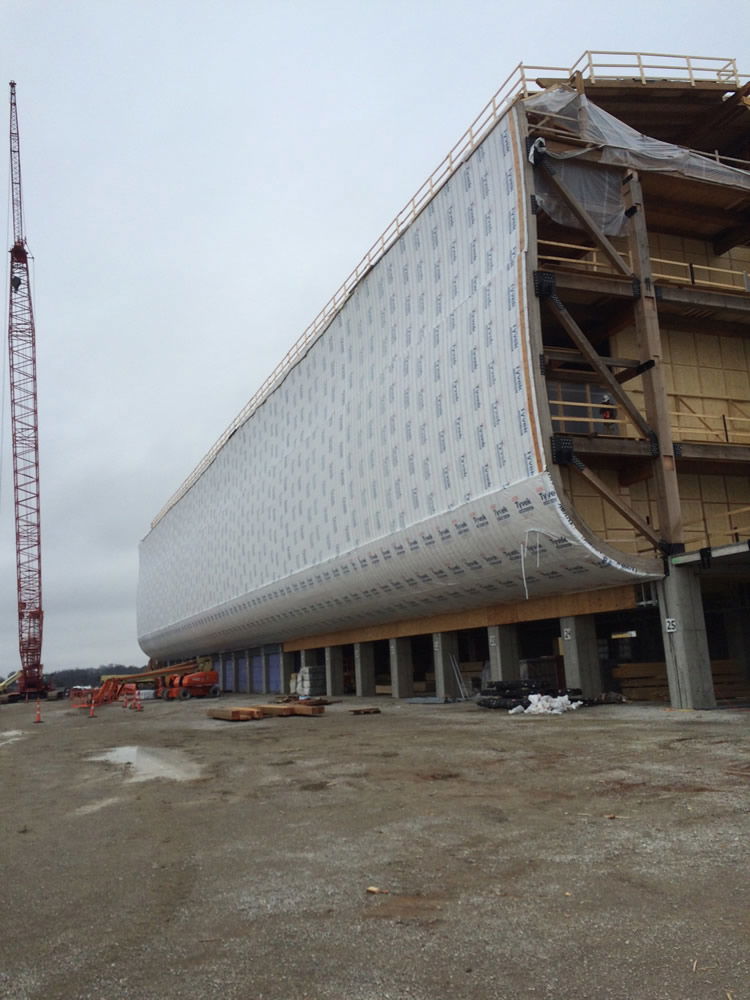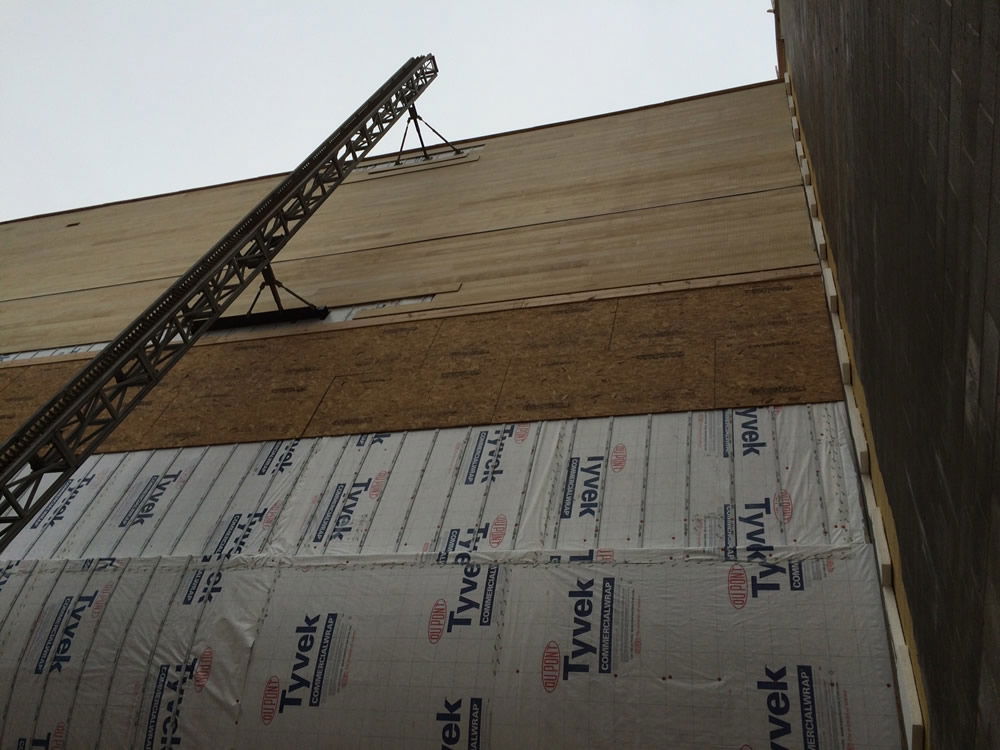 Be sure to mark your calendars for January 19, 2016! Tickets go on sale to the general public on that day and we expect they'll be snatched up pretty quickly for the first 40 days and nights. We encourage you to sign up for an email alert so you know the moment tickets go on sale.