Have you seen our powerful cinematic commercial on television advertising the opening of the Ark Encounter on July 7, 2016? If you haven't, go visit ArkEncounter.com and you'll see the commercial playing on the home page, or you can watch it on YouTube. Between now and the opening of the Ark, we want to spread the word so that everybody knows that the long-awaited Ark is ready to be enjoyed and to amaze.
At Answers in Genesis, we truly believe that the Ark Encounter will be one of the greatest Christian outreaches of our day, welcoming at least 1.4 million guests in the first year and unashamedly delivering a powerful presentation of the gospel.
This undertaking is comparable to the attractions in Orlando, Florida, and we believe it's vital that we get the word out and use media resources to motivate Americans and people from around the world to come to this God-honoring, Christ-proclaiming attraction.
In an endeavor to get the word out, we are even advertising in one of the most popular and most photographed places in the United States: Times Square. The exact location of this ad is 1551 Broadway (the corner of 46th Street and Broadway). Our advertisement is right above American Eagle Outfitters.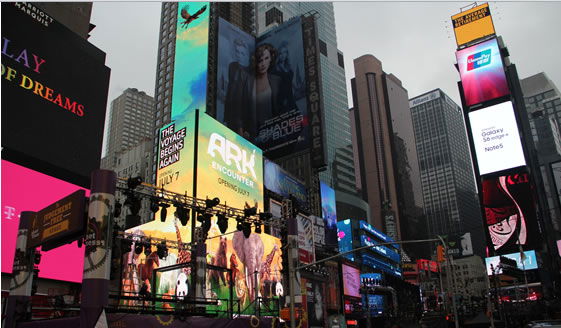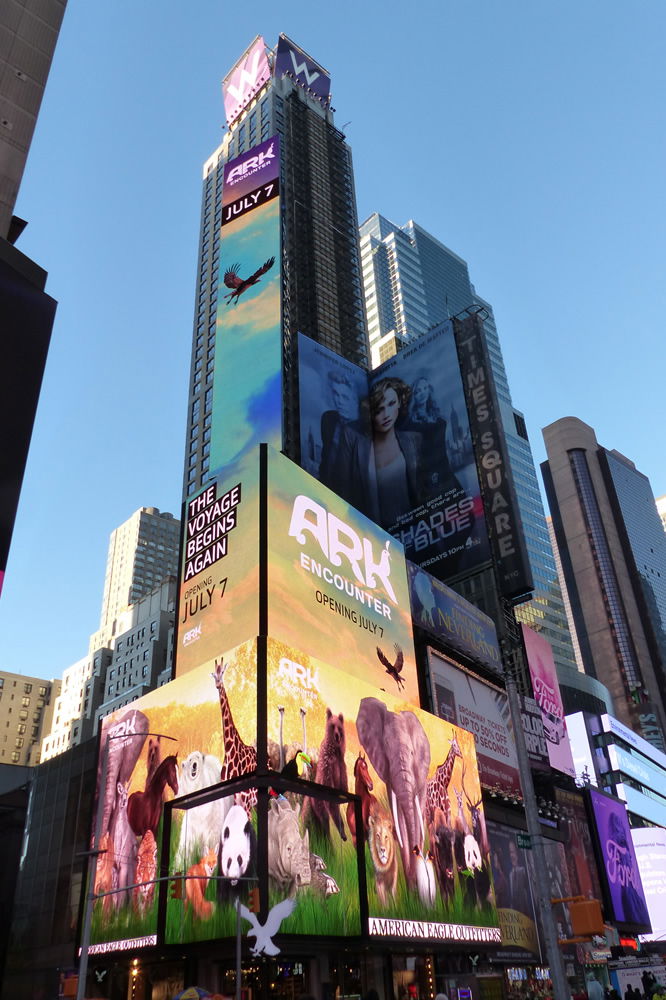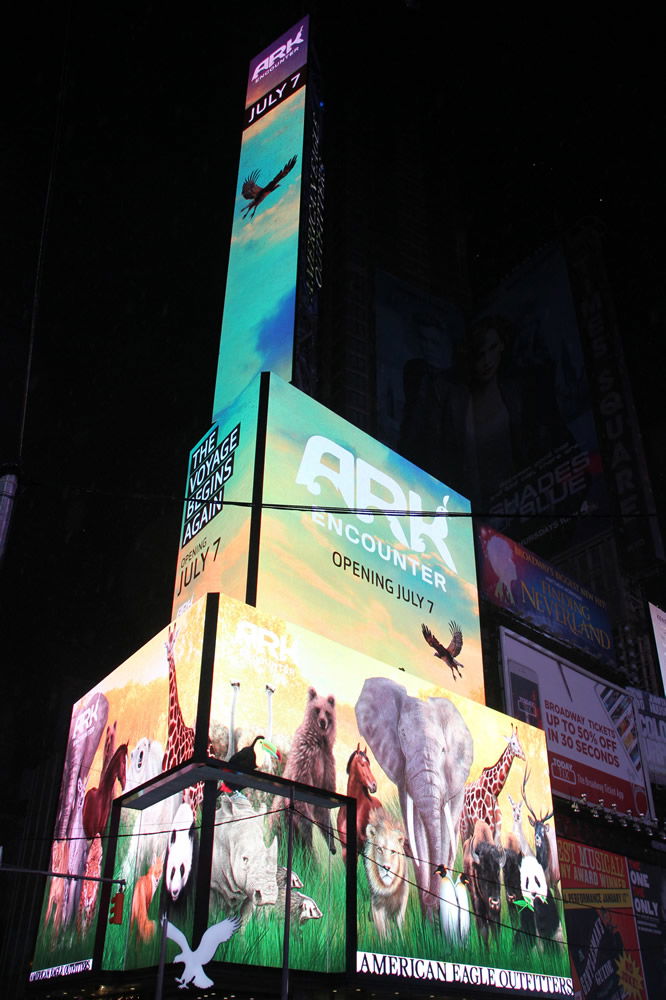 Be sure to check it out if you visit New York City before January 24, 2016, and learn more about this media initiative on the Answers in Genesis website.
We encourage you to follow the progress of the Ark Encounter by following @arkencounter on Twitter and Instagram.