Nine and a half months ago, we experienced the challenge of raising the first half bent for the Ark Encounter. Bents are the vertical pieces that largely form the shape of the Ark. We had to raise them half bent by half bent. And now we're done!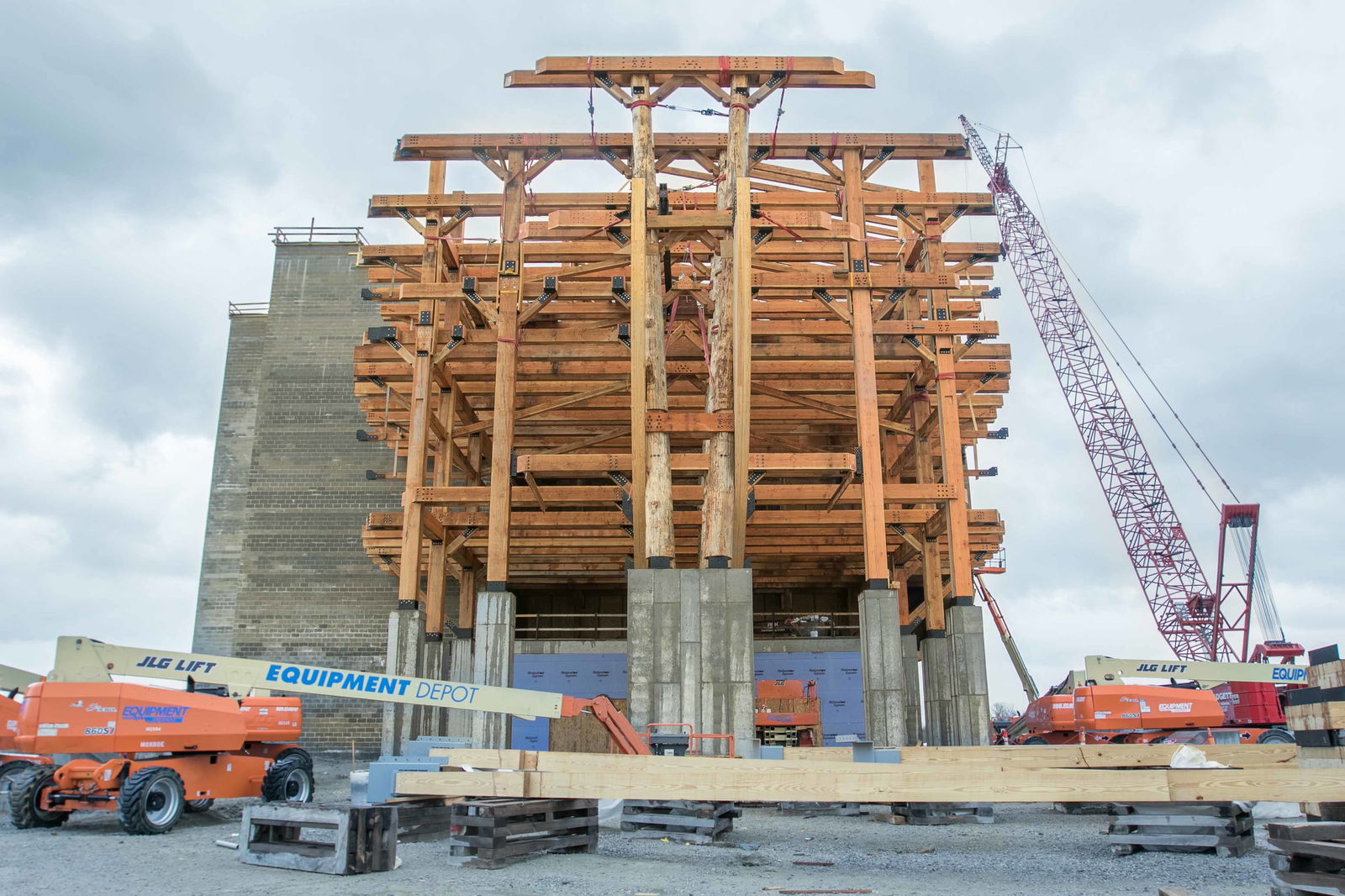 The bents fit like a glove over pegs and had to be sized perfectly. It's an incredible architectural feat, and we're so happy to announce that on March 31, 2016, the last half bent was fit into place.
Take a look at the difference from June 15, 2015 to March 31, 2016.
Take a look at some close-ups of the stern and bow coming to shape.
Plus, now the entryway for the Ark Encounter is under construction and we're thrilled that it will be welcoming guests in only a few more short months. We open July 7, 2016. Don't wait too long to get your tickets! Reserve your place in history.