We appreciate the many volunteers who serve with us at the Ark Encounter design studio.
One of our faithful volunteers is Jonathan Gains. He puts together MSDS (Medical Safety Data Sheets) documents to make sure the studio is in compliance with OSHA requirements.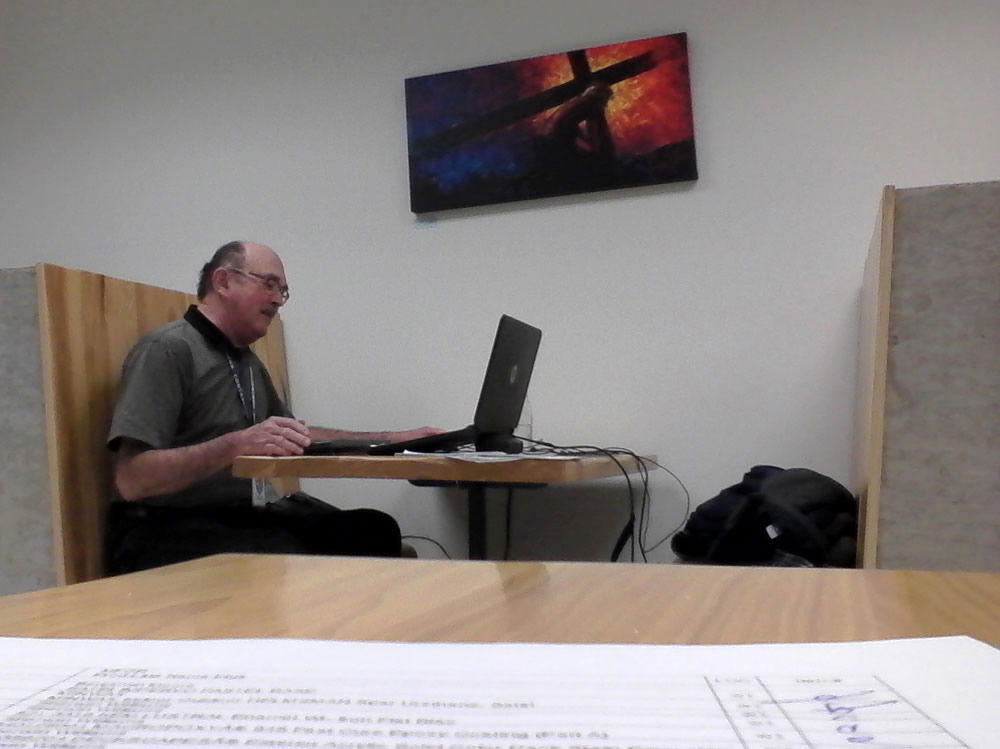 When asked why he chose to volunteer with Answers in Genesis, Jonathan said, "We can feel confident that, by contributing to its ministry, our lives will be spent in a way that will truly count for eternity."
Though doing OSHA work is not an ideal job for many, Jonathan enjoys the work he's doing for the ministry and counts it a blessing to serve the Lord.
Interested in volunteering? Please fill out our volunteer application.