I spy the pre-Flood world exhibit, Noah's working quarters, storage, and best of all—the snack bar! Well, sort of.
The contractors for the Ark Encounter and the Answers in Genesis exhibit designers are hard at work preparing the ship for launch. Ark Encounter opens July 7, 2016.
Now that the main body of the Ark is complete and still sealed off for winter, exhibit designers can begin preparing to install the exhibit pieces they've been working on for so long at the design studio.
To make their jobs a little easier, they've labeled portions of the ship with the exhibit that is to go there. Some of them even get a cool description too!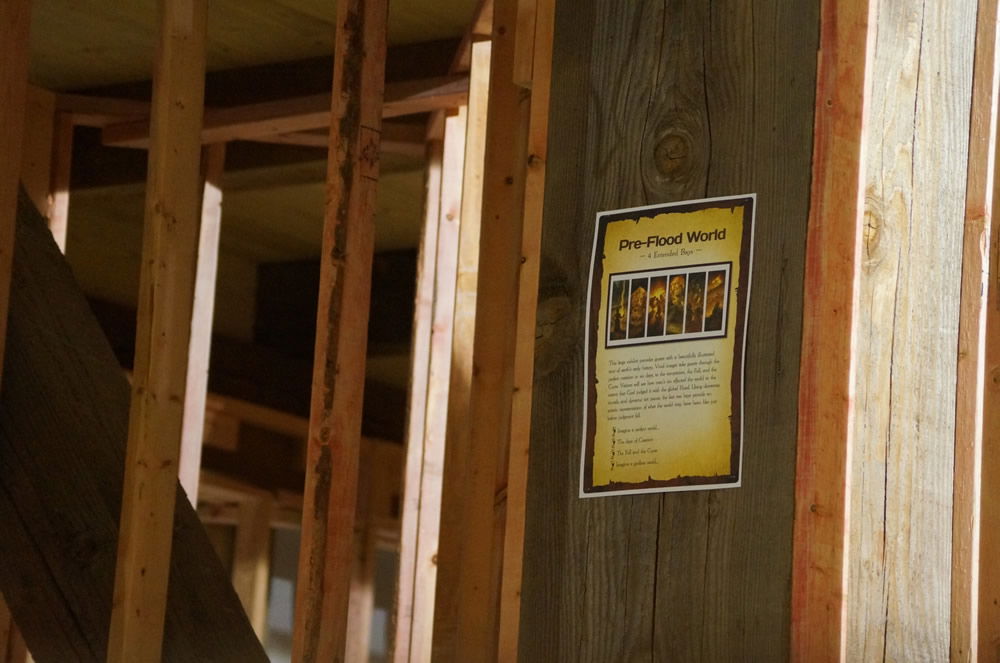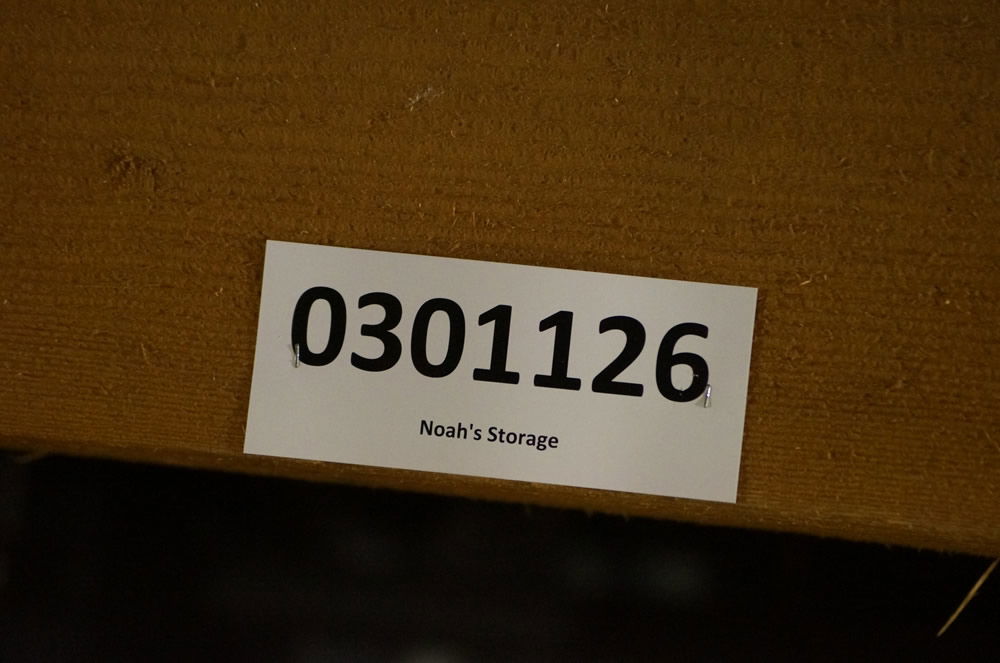 It's fun to walk through and see where the exhibits will be and to imagine walking through the Ark for the first time as a visitor. You can start to envision the immersive journey that Ark Encounter guests will experience, learning about the time of the Flood from a biblical worldview.
Come on out to see the Ark yourself after it opens in July and go on a journey with us back to the time of Noah.