The Ark Encounter isn't open to the public until July 7, but that doesn't mean you can't get a peek of the action!
We would love to take you on a virtual flyover so you can see the Ark construction for yourself. This video (shot with the AiG drone) flies you from I-75 to the Ark parking lot, down the tram road to the life-size Noah's Ark itself, and around the structure so you can see how massive it is.
There are more videos where this one came from if you're itching for more.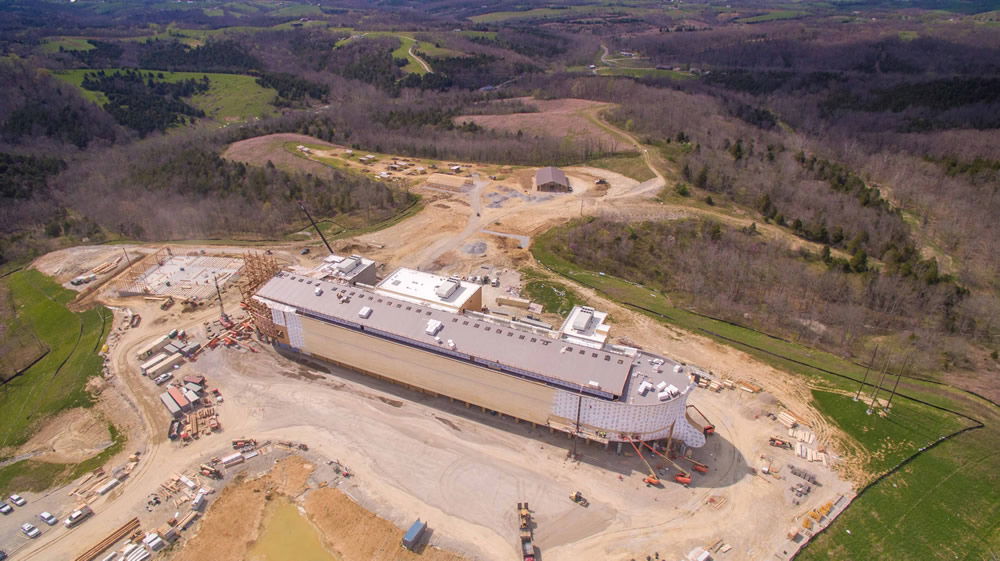 The project is nearing completion, and we're so excited for you to visit once it's open. But until then, do you want to be a part of the action? Here are three ways you can get involved with the Ark Encounter and be a part of the historical opening of this world-class attraction that will exhibit the authority of the Word of God and the gospel of Jesus Christ.
1. Volunteer at the Ark Encounter Design Studio
If you live in the Cincinnati or Northern Kentucky area and have artisan skills, we would love to learn more about you! The exhibit designers, fabricators, and artists are working hard to complete their work before opening, and they can always use an extra skilled hand. Let us get to know you by filling out a volunteer application.
2. Donate to the Project
Your last opportunity to make a sponsorship donation for a peg, plank, beam, or exhibit in the Ark ends after May 31, 2016. And any donation you make will generate a 50% matching gift from now until June 15, 2016. Several supporters are currently offering to match 50% of all gifts up to our $33.5 million donation goal until that date in June. Visit ArkEncounter.com/donate to learn about the variety of creative ways to give to the Ark Encounter and to see how you could help advance this evangelistic outreach attraction.
3. Buy Your Tickets to Visit
Believe it or not, buying your tickets to visit the Ark Encounter is a huge help to us! If you buy your tickets online now, they're good until December 31, 2017. Yep, you'll have just about a year and a half to use them, so don't worry if you don't have your whole vacation planned. Plus, explore Creation Museum/Ark Encounter combo tickets on our website.