Will you see one of these 11 moving billboards driving through your city?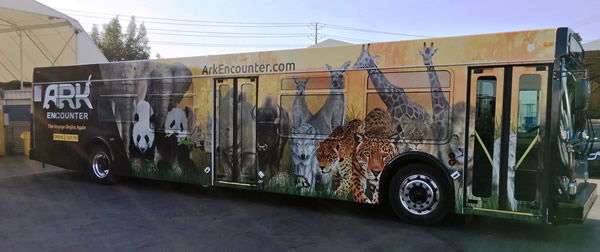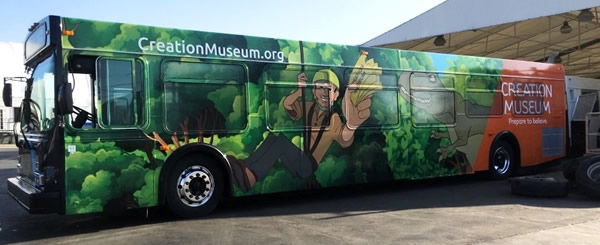 The first of 11 Ark Encounter buses just got completely wrapped with an advertisement for the Ark Encounter and the Creation Museum. In the next few weeks, the buses will travel from California all the way across the United States to Kentucky and pull in the Creation Museum parking lot. Keep your eyes peeled on all the major highways to see if you can spot one of these 11 moving billboards.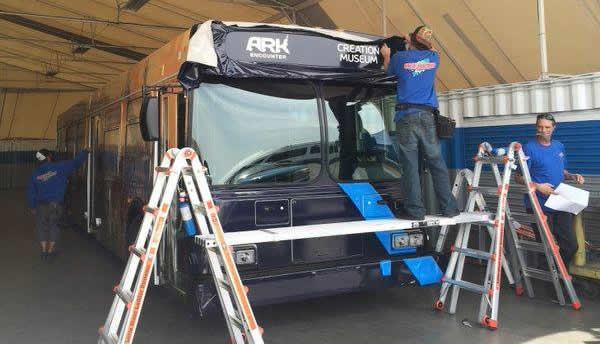 Why Does the Ark Encounter Need These Buses?
These 11 buses will be servicing our guests at the Ark Encounter by being the primary mode of guest transportation from the 4,000-space parking lot to the actual site of the life-size Noah's Ark. Drivers will transport guests on the bus down the one-mile path from the lot to the park and back again during their visit to Ark Encounter.
The buses are fully suited for guests with special needs.

Why Are the Buses Traveling from California?
Once it became clear that we would need these 11 buses to transport guests, we decided to purchase re-manufactured buses from Complete Coach Works, rather than brand new ones, for cost and warranty reasons. As it turns out, the warranties were as good as or even better on these re-manufactured buses.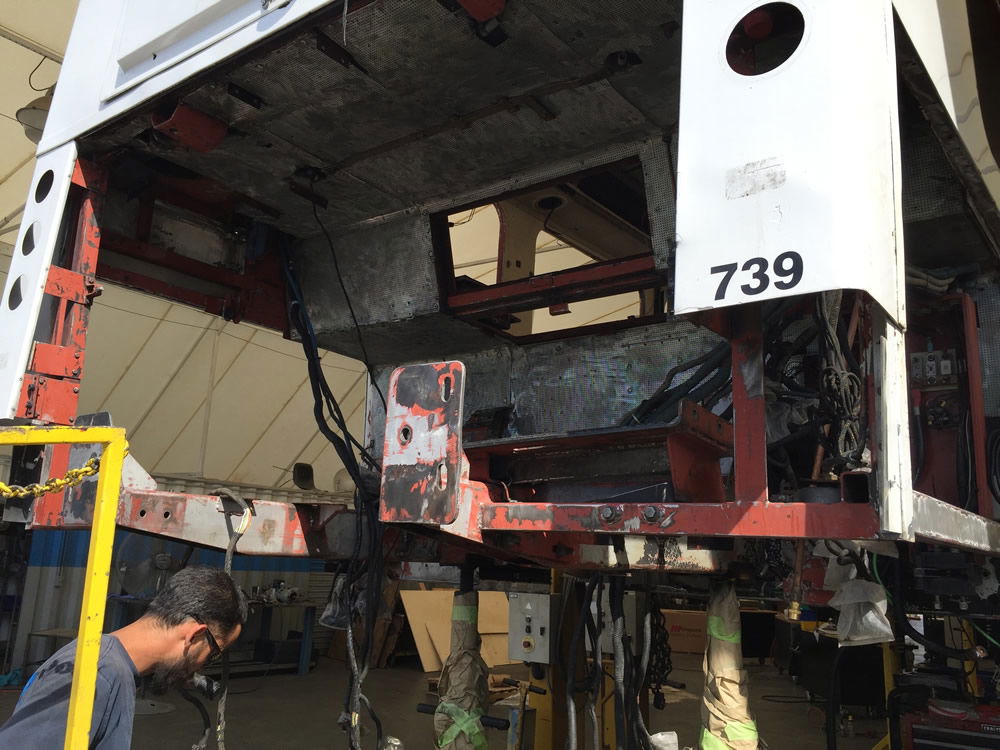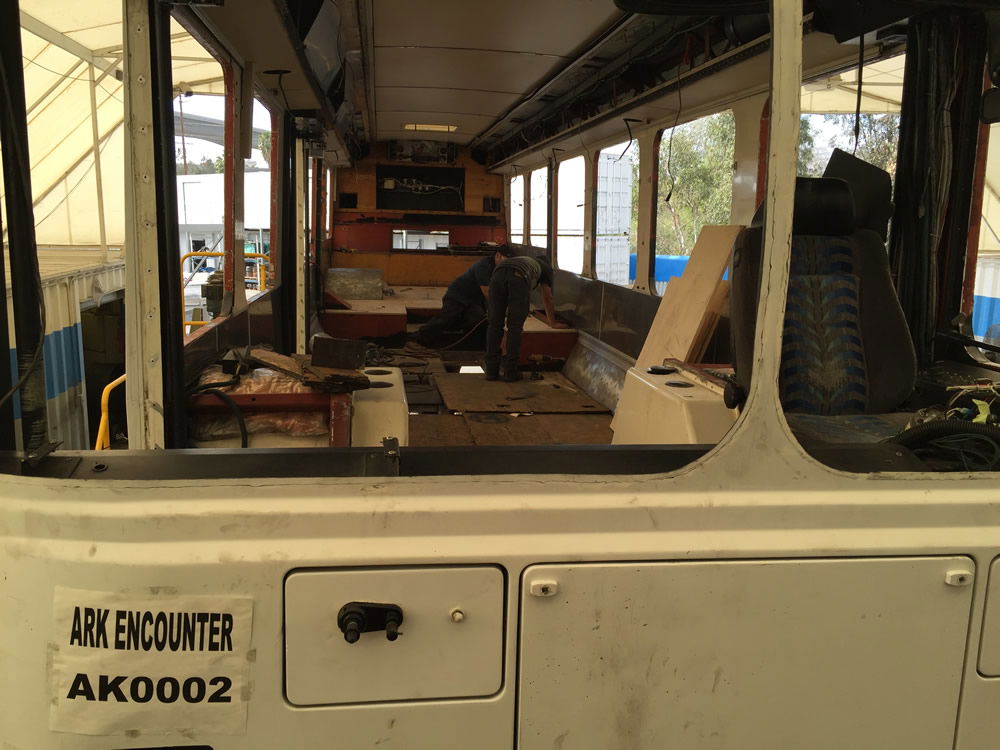 But the company that does the work is located in Riverside, California, and they had to do all the work from there. That means the maiden voyage of each bus will be a cross-country journey from California to Kentucky.
The buses will be taking different routes across the United States, so it's quite possible you'll spot one of these beauties in person. If you do, let us know about your bus sighting on Facebook or Twitter, or use #arkencounter on Instagram.