As thousands of guests visit the Ark Encounter each day, we see many people searching for the best selfie spots to capture their experience to share with family and friends on social media. We recently followed a couple of willing families and individuals as they toured the Ark to scope out the best selfie spots. If you're a selfie master, we encourage you to take photos at all of these spots!
Down in Front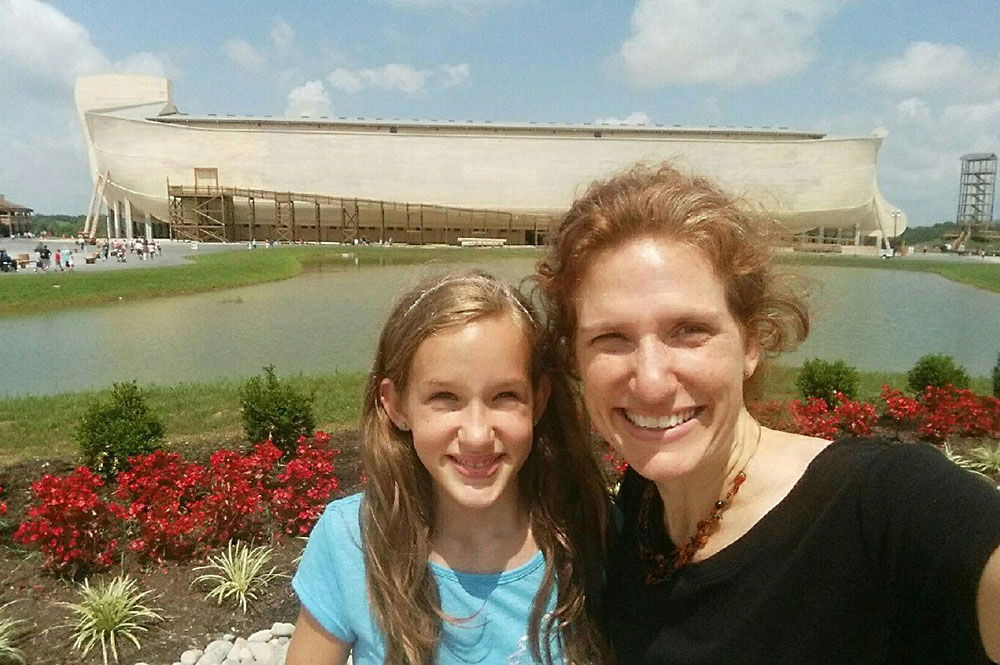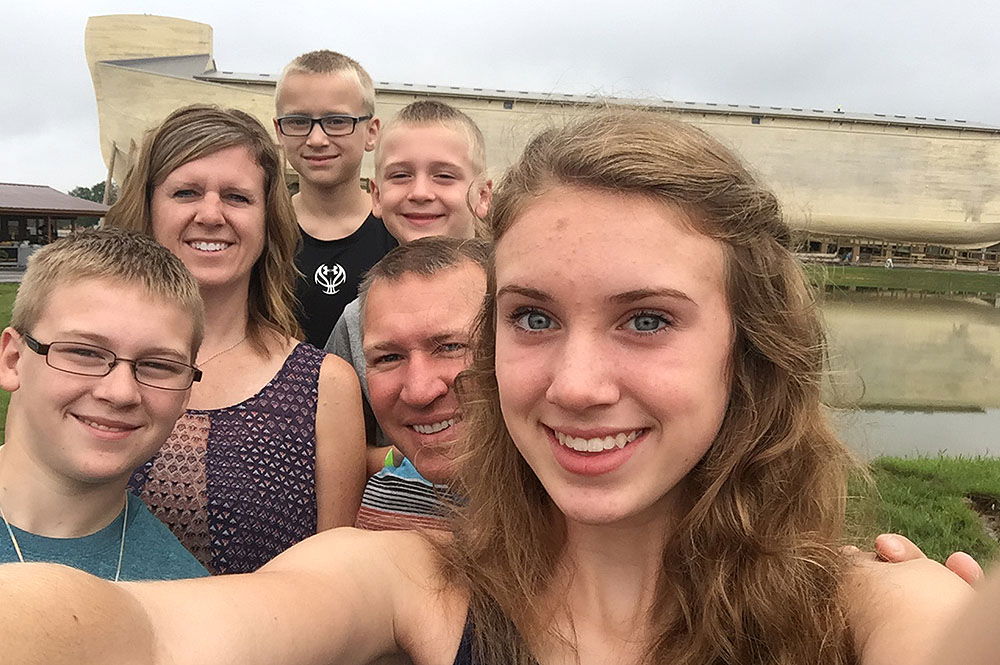 The first photo stop for most visitors is located between the drop-off circle and the lake. People are eager to snap their first shots of the life-size Noah's Ark as soon as they step off their shuttle bus. The drop-off circle offers two unique angles for your selfie.
Step into the semicircle in front of the lake for a picture with the whole Ark as your background. And here's a helpful hint if you are having trouble fitting the whole Ark in your photo: the closer you are to the first row of benches (closest to the road), the easier it will be to get it all in!
Walking to the left or right of the semicircle gives you another chance to see if you can fit your family and the whole Ark into the same image.
Challenge: Take a selfie with the whole Ark and Emzara's Kitchen or the zip line towers in your picture as well.
Which End?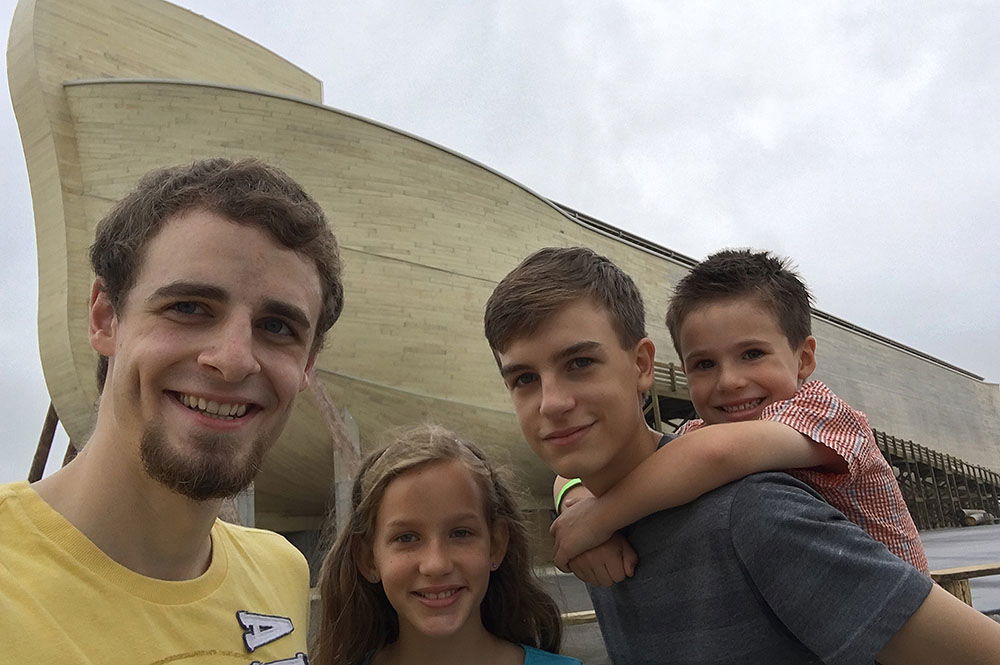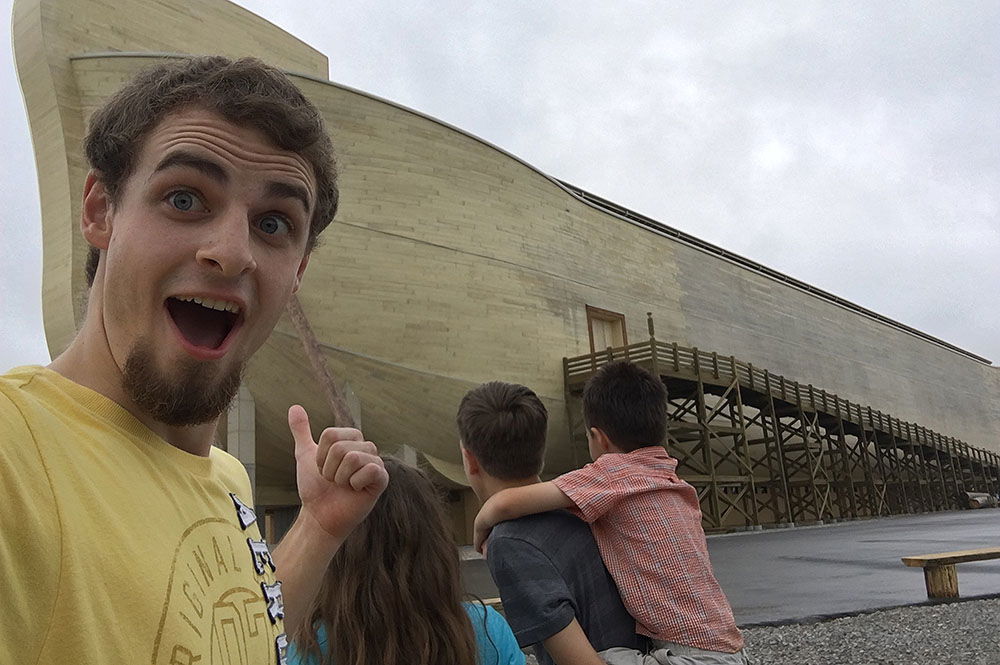 As you travel to the queue line, make sure you stop at each end of the Ark for a close-up Ark selfie. At these locations, you can focus on the bow fin or the stern projection. You might even want to be creative with different poses and angles as you try to get the whole Ark into your shot.
Challenge: Take a photo of yourself and the entire Ark from both ends.
What Animal Is That?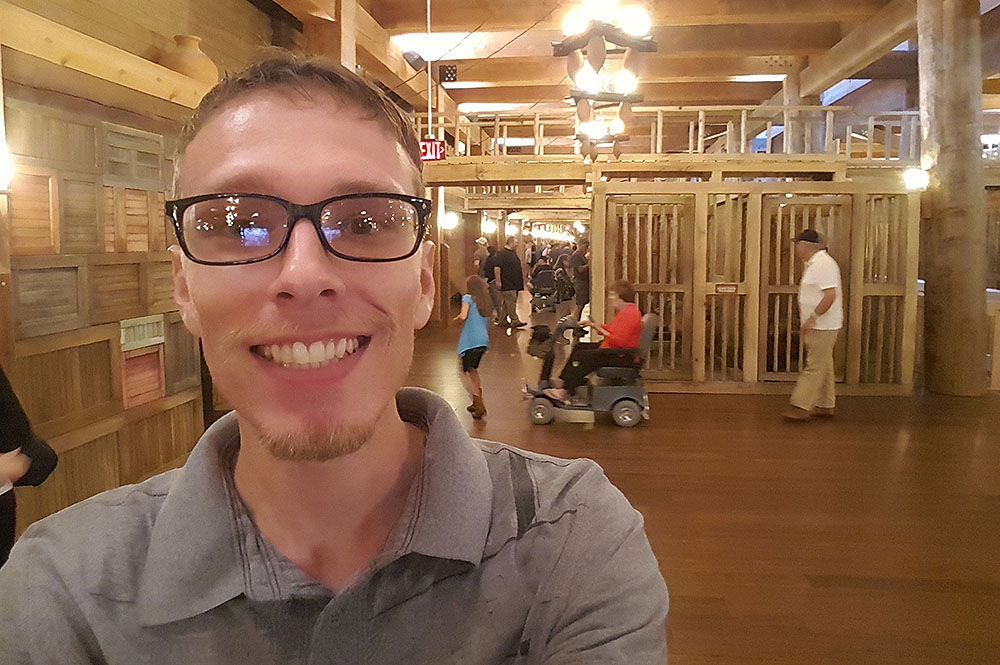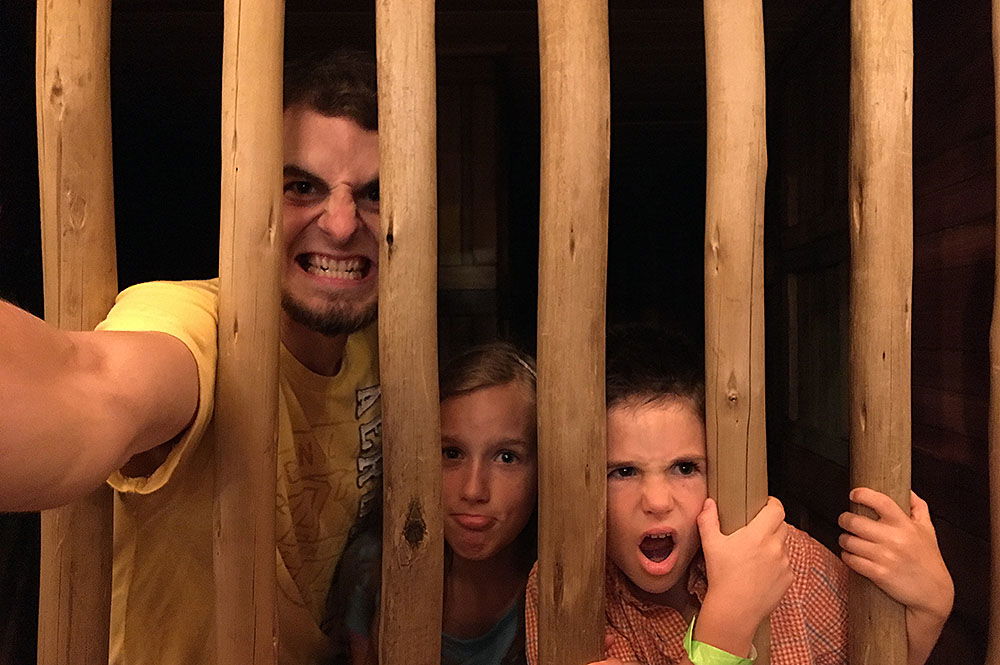 As you enter the Ark, take in the sights and sounds that surround you, and don't forget to snap a selfie! Capture a photo as you begin to walk down a line of exhibits, or get a close-up shot with some of our animals that you might not be familiar with. Show your friends and family what makes the Ark so special through your selfie! Please be respectful of our exhibits and stay behind the barriers as you take your selfies.
Challenge: Ask friends and family members to guess which animal you're pictured with.
Capture the Massive Timbers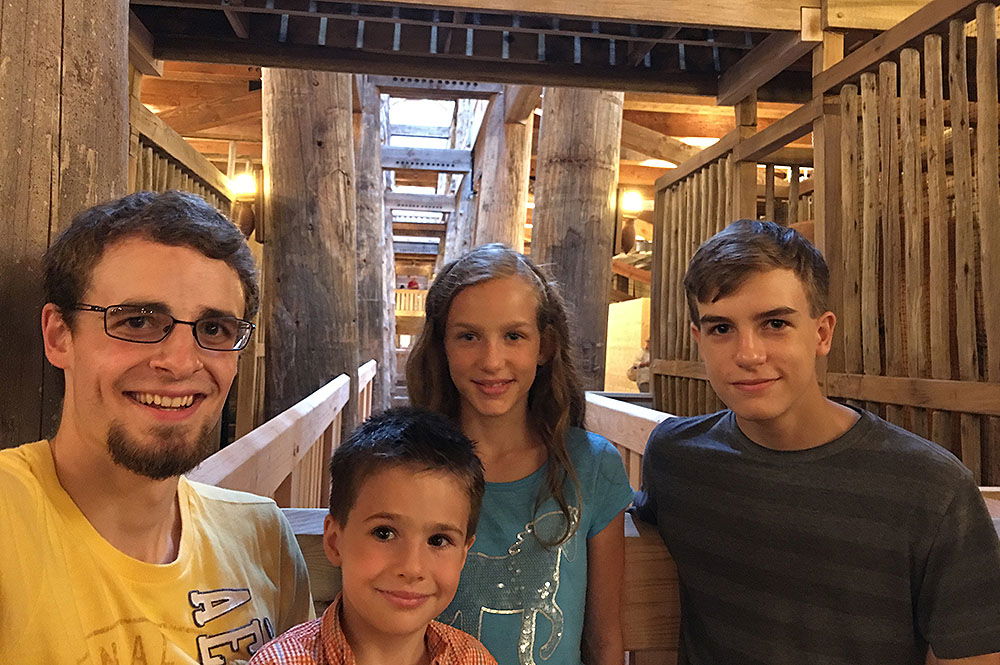 A favorite selfie stop inside the Ark is by our massive timber poles and beams. It's not every day you can see trees of this size (both in length and diameter), and you won't want to miss out on this unique opportunity to remember your experience for years to come.
Challenge: See if you can get as much of the timber in your selfie as possible!
Walking in Noah's Shoes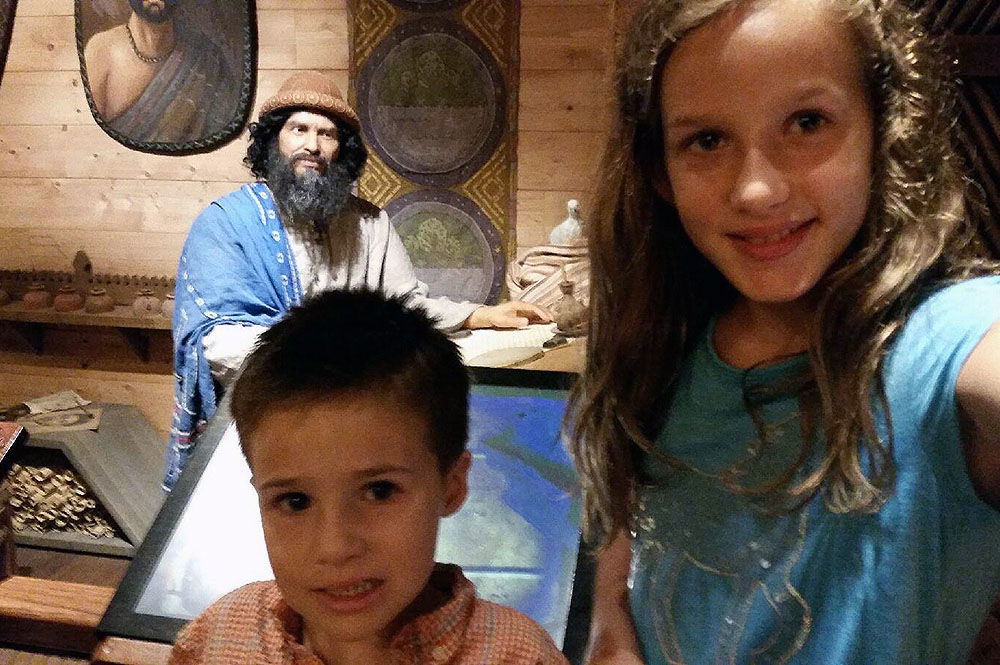 Don't forget to snap a shot with Noah and his family throughout your tour.
Stand next to the Ark door and see if you can make it all fit, or put yourself in Noah's experience in the living quarters. The possibilities are endless as you walk from exhibit to exhibit and encounter Noah and his family on each deck. Have fun with your selfies but remember to respect the boundaries and do not climb into any exhibits. Please stay safely behind the railings.
Challenge: Take a selfie with each member of Noah's family.
What are your favorite spots in and around the Ark Encounter? Share your best selfies and favorite locations with us by using #arkencounter and #arkselfie on Instagram, Facebook, and Twitter!