With so many unique exhibits throughout the Ark Encounter, it might be hard to take everything in on just one visit. Here are six interesting details to look for as you tour the Ark.
Noah's Family
Noah and his family can be found throughout each deck of the Ark Encounter. As you tour the exhibits and see how Noah's Ark would have been feasible, keep an eye out for Noah, his wife, his sons, and their wives fulfilling various daily tasks and activities while they were aboard the Ark. Will you be able to find them working on each deck of the Ark?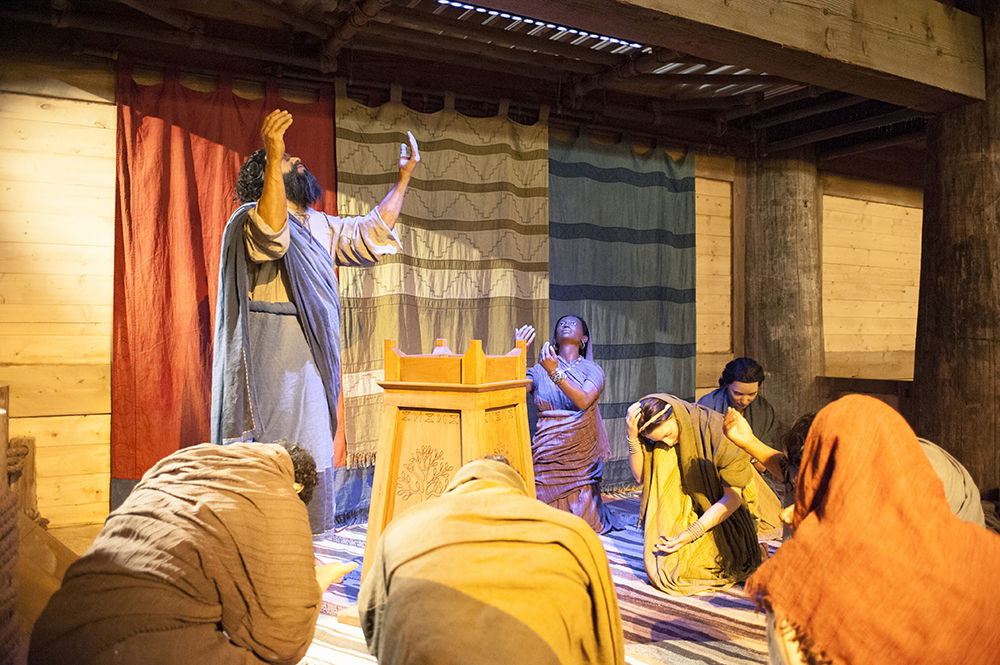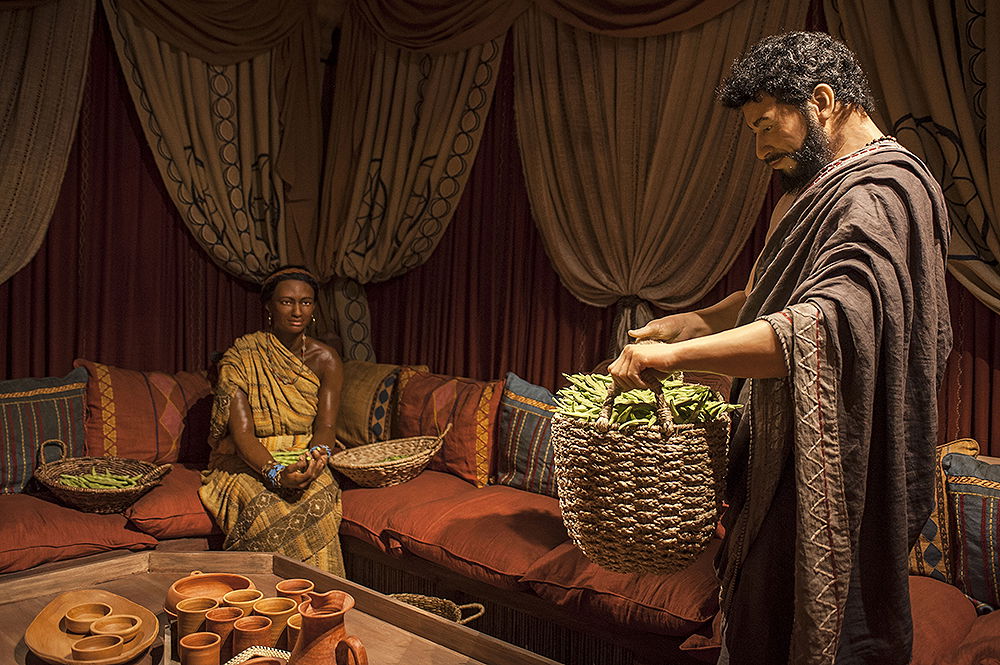 Wardrobe Changes
Members of Noah's family are wearing different outfits on each deck of the Ark. While each outfit slightly differs from deck to deck, a common color or design will help you identify each family member. For example, Noah can be found wearing blue on each deck, while Ham wears brown-toned outfits.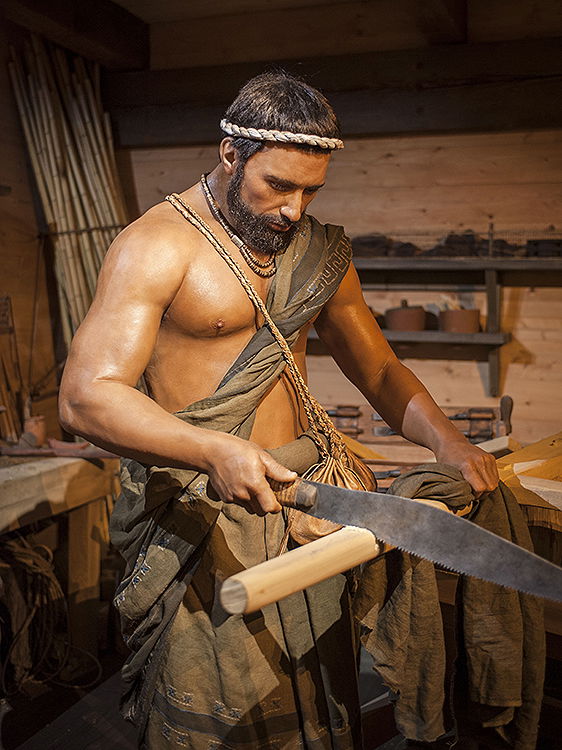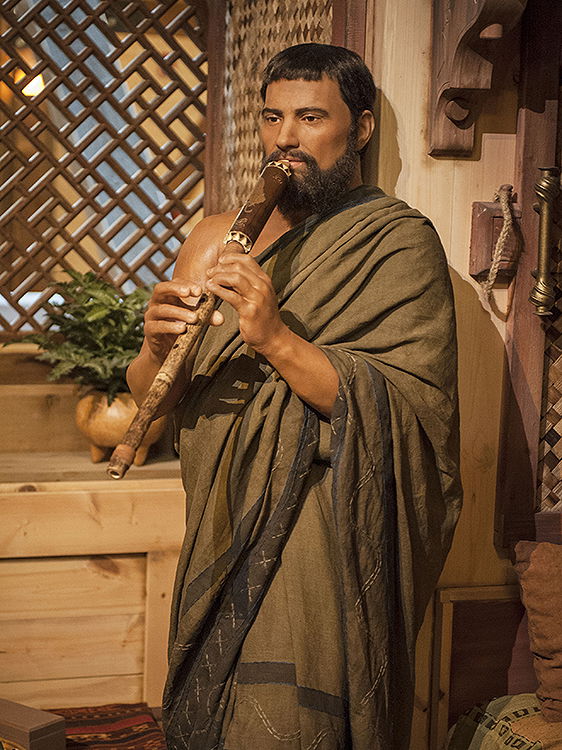 Storage Options
Noah and his family would have needed a lot of storage space in order to ensure they had everything they needed for their time on the Ark. As you walk from deck to deck, don't forget to look above the exhibits to see how all of the space could have been utilized for storage.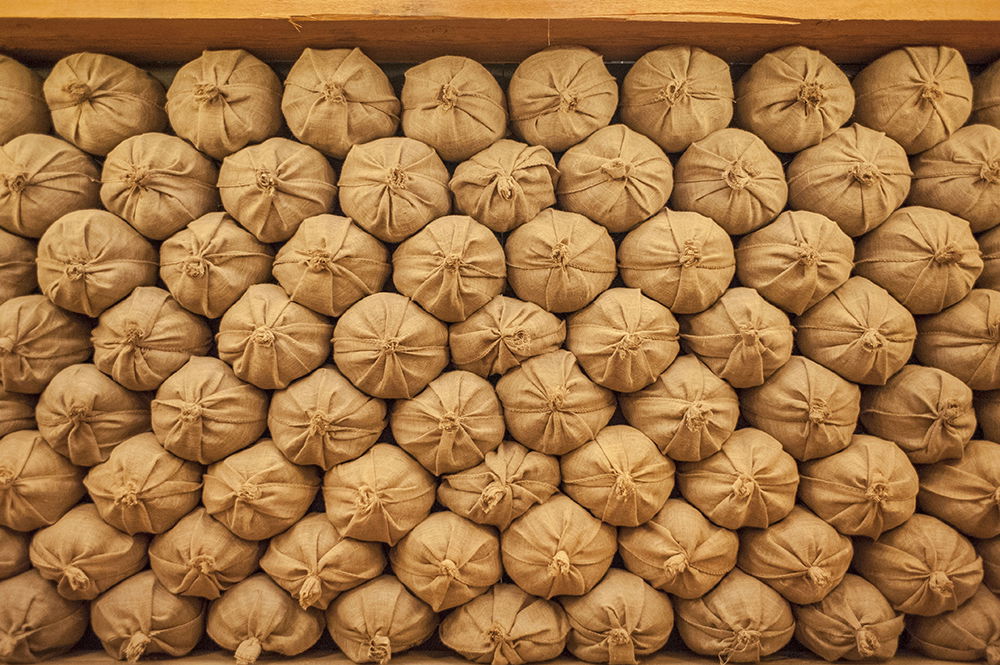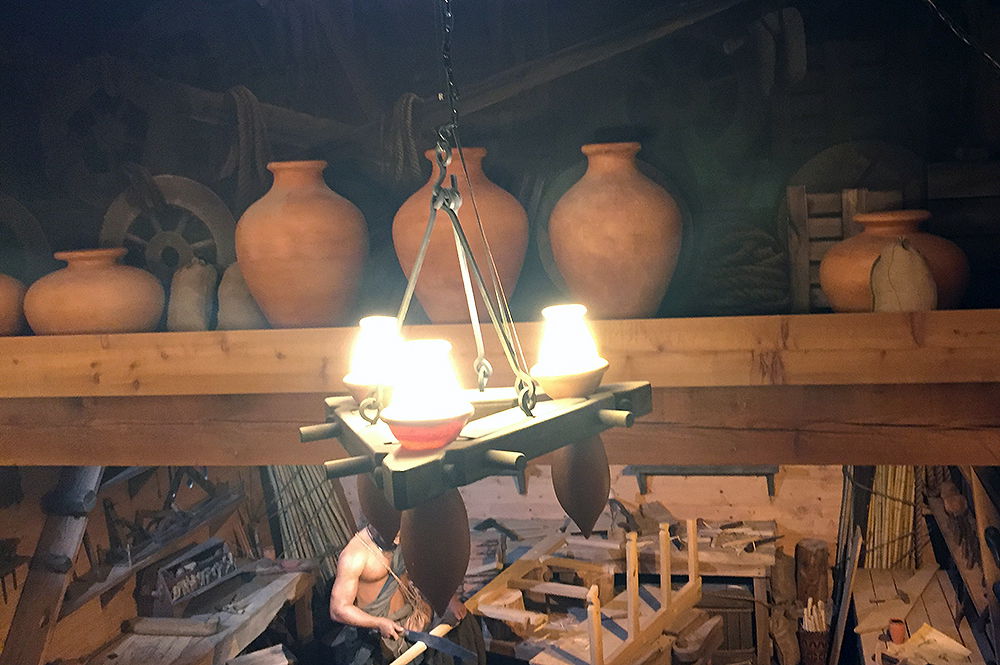 Cage Catwalks
Walking in between the exhibits and cages on the second deck, you will get a sense of how Noah and his family could have cared for the larger animals on the Ark. As you look up, you will notice the catwalks that might have been used to give Noah and his family overhead access to the cages for filling the water tanks, caring for the animals, or even feeding the animals.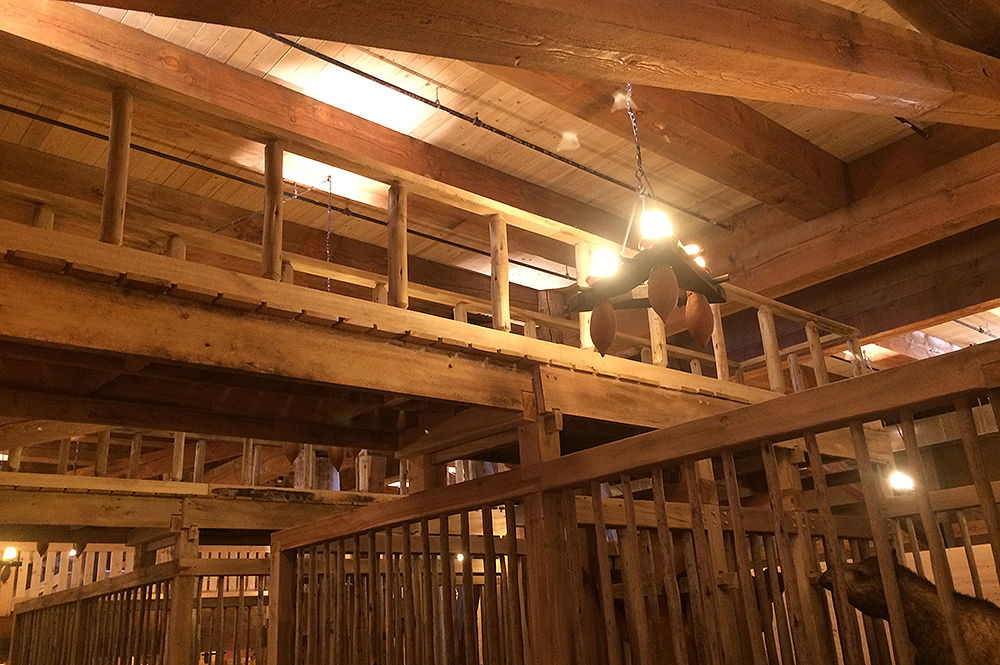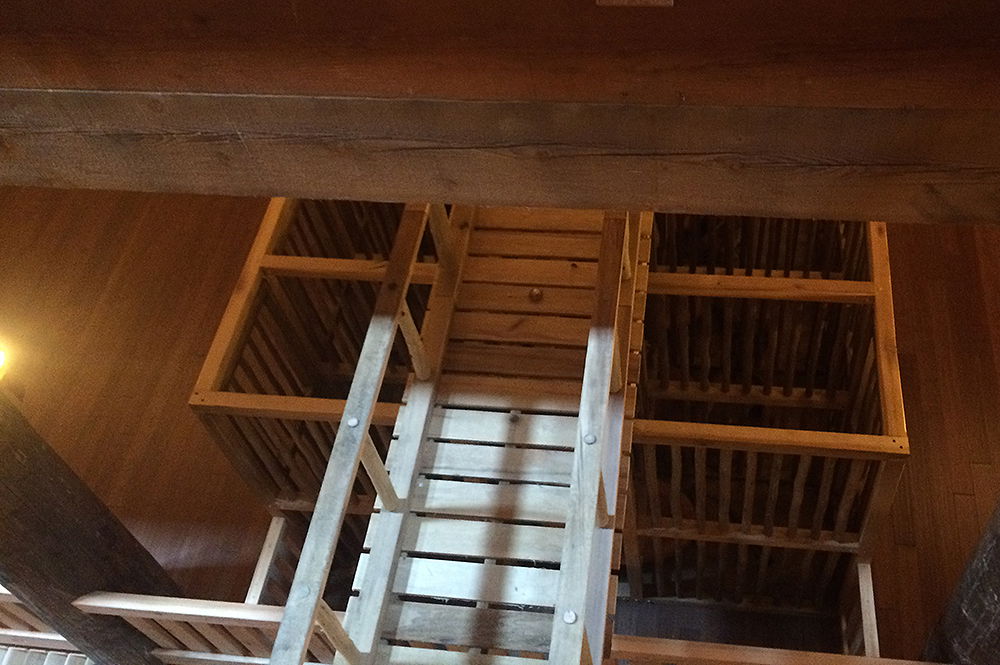 Skylights
One of the ways the Ark Encounter shows how Noah and his family might have had access to natural lighting is through our skylights. Take a look through the light shaft of the Ark, especially from the first deck, and make sure you don't miss the Animal Care exhibit, where you can see a video display of the different methods that may have been used to light the Ark.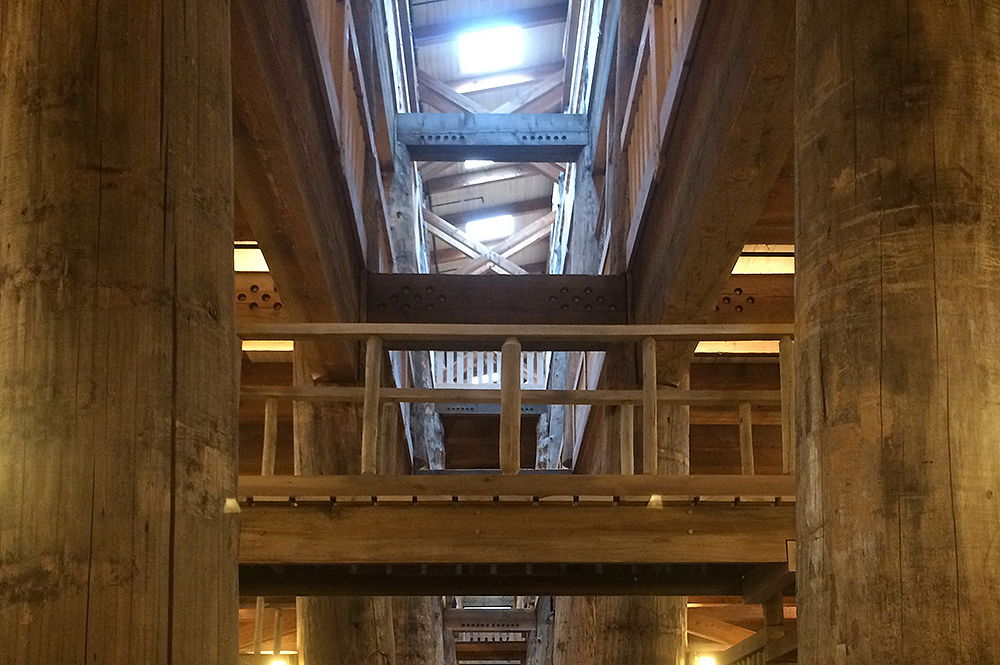 Crucifixion Image
On the third deck, you will experience the mural that depicts the gospel. This mural, which is a piece from a larger exhibit planned for the future, displays the Crucifixion of Jesus Christ. The descriptions on the adjoining wall pull a representative figure from the mural. Can you spot where each picture is in the mural and what they stand for?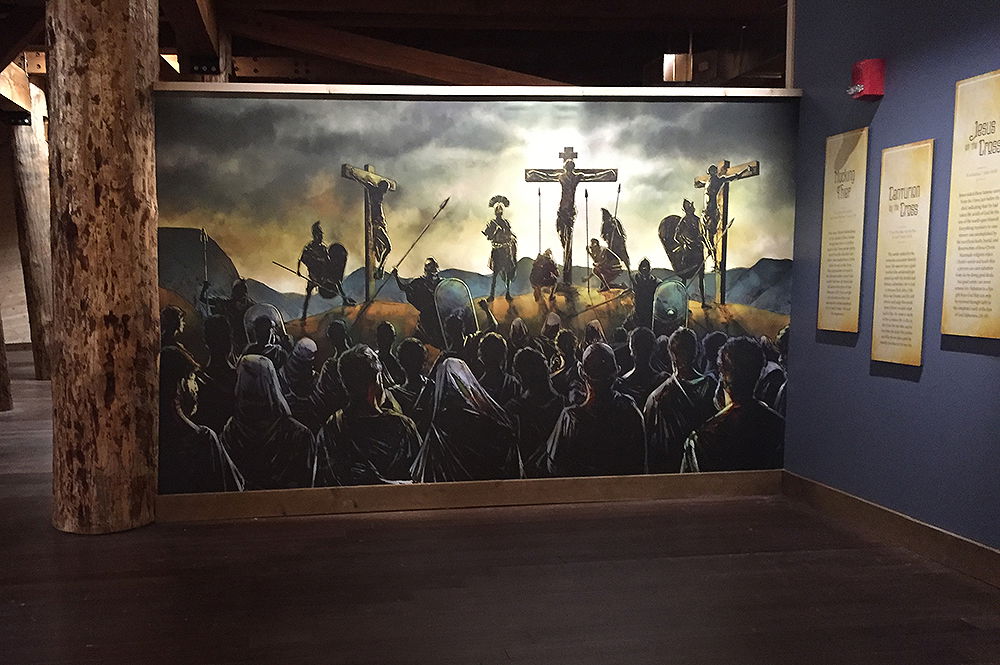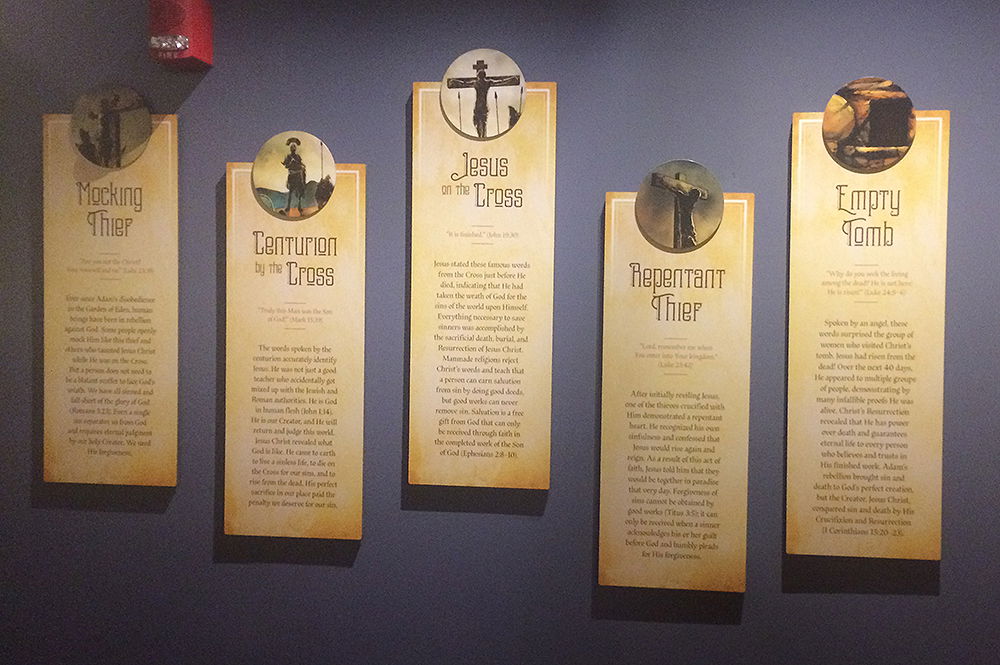 Plan your visit now, and be on the lookout for details others might not notice. Share your findings with us on our Instagram, Facebook and Twitter pages!