Your trip to the Ark Encounter will not be complete without a walk through the gift shop. From unique fair trade items to apparel, we have many keepsakes to help you remember what you learned during your tour. Here are seven items you will want to take home as a reminder of your time at the Ark Encounter.
Keep Dry
While the gift shop offers several options to keep you dry during your visit and after you return home, you can purchase a unique umbrella with a feature you may not have seen. What makes this umbrella different from all the others? When it gets wet, the white rain drops change to a rainbow of colors.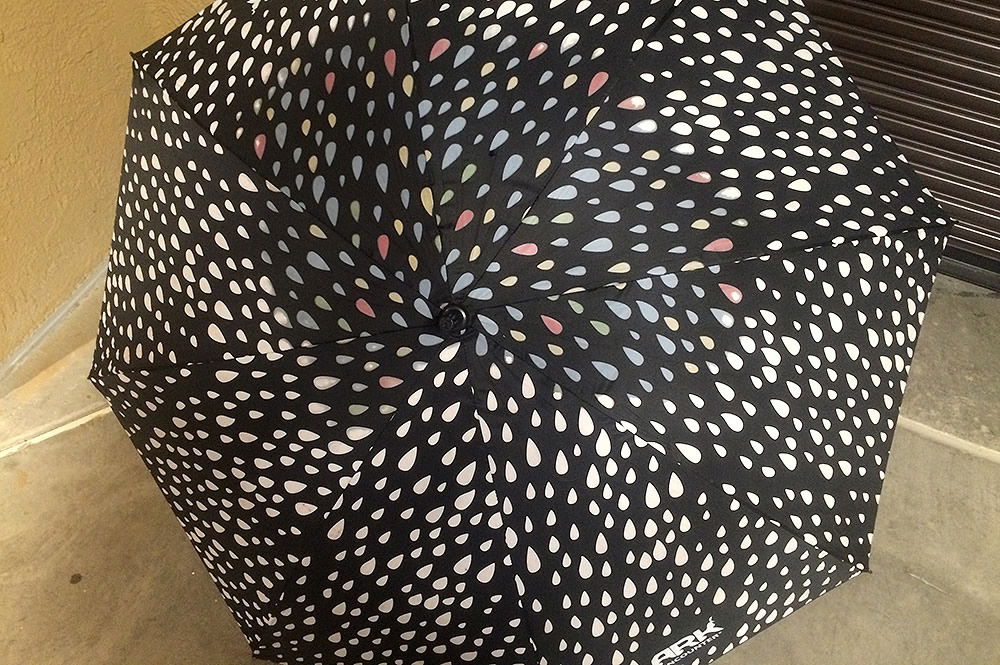 For the Writer
Do you like to write down your thoughts in a journal? If so, the gift shop has several options for writers. Pick up a journal from our fair trade collection that features a hand-carved version of the Rainbow Covenant exhibit on the cover, or take home the Expedition Ark journal for a unique journaling opportunity.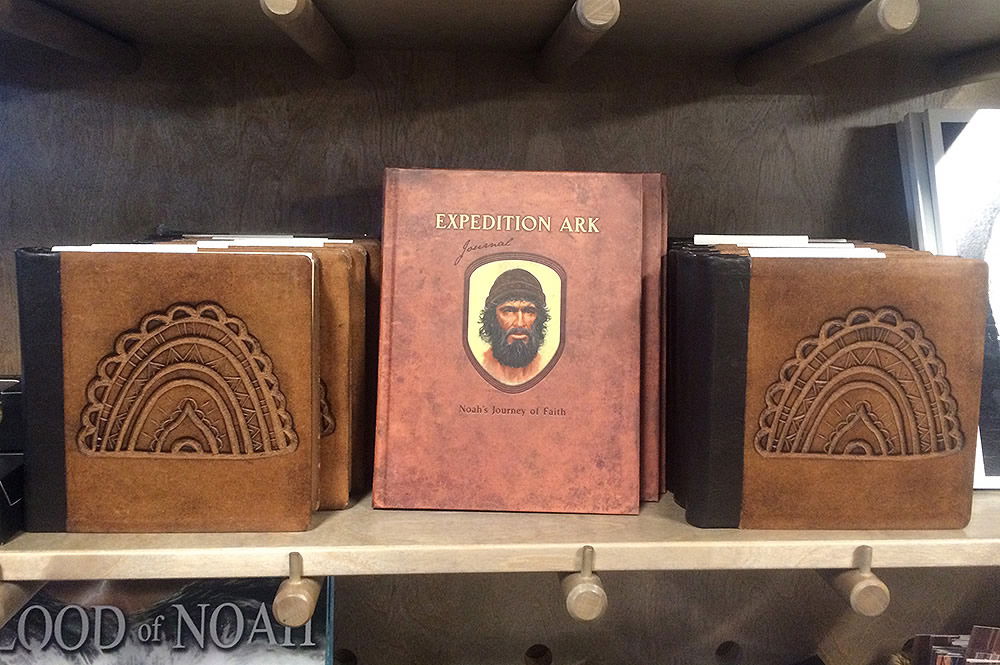 The Expedition Ark journal contains more than just blank pages with lines. Scripture and unique Ark-related images are scattered throughout the pages. It also includes teaching pages with information you will learn from the Ark Encounter as well.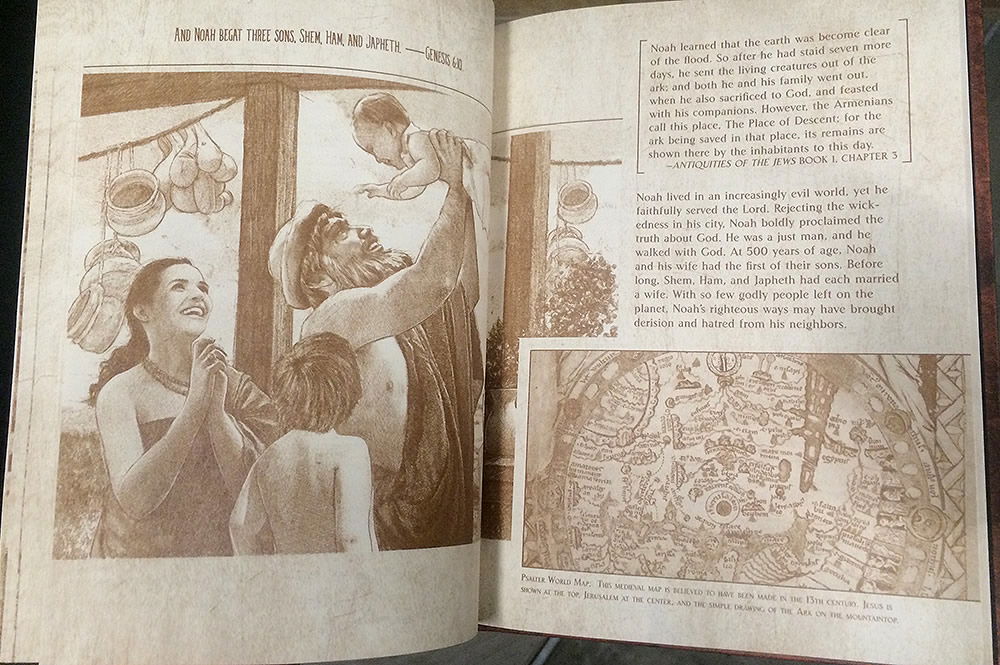 Build Your Own Ark
Try your hand at building a replica of Noah's Ark with one of our 3D foam puzzles. Depending on the type of challenge you are up for, we have two sizes available. Or if you want to try both, you can start with the smaller Ark before working through the larger one. Be sure to post a picture of your completed 3-D puzzle with #arkencounter on Instagram, Twitter, or Facebook.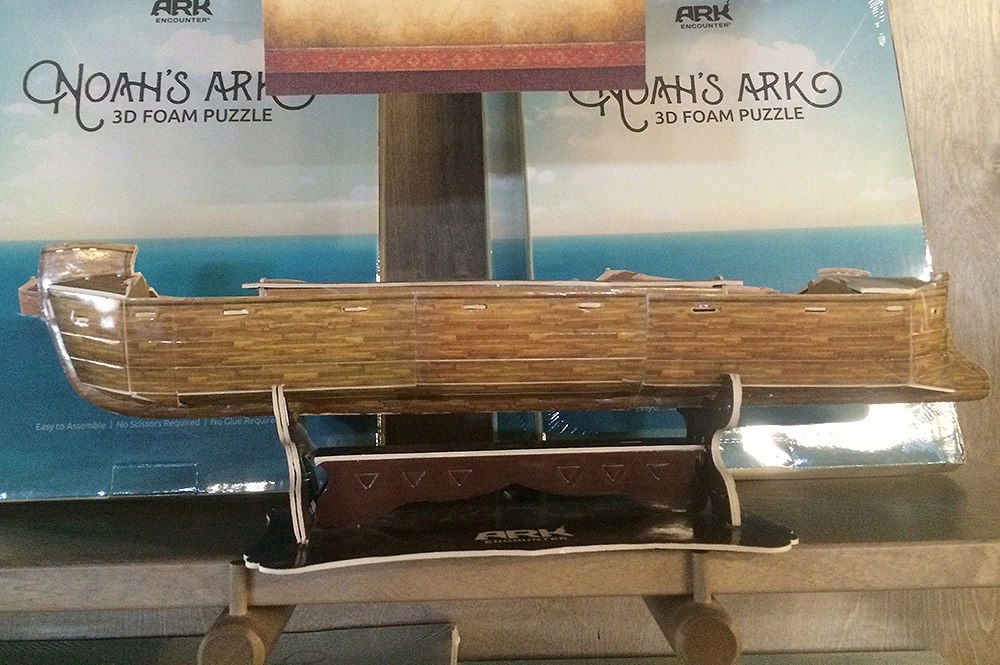 Mini Ark Replica
Consider taking home one of our mini Ark replicas as a memento from your visit to the Ark Encounter. This tiny reminder is designed to sit on your desk, shelf, or wherever you would like to display it, but it also floats in water.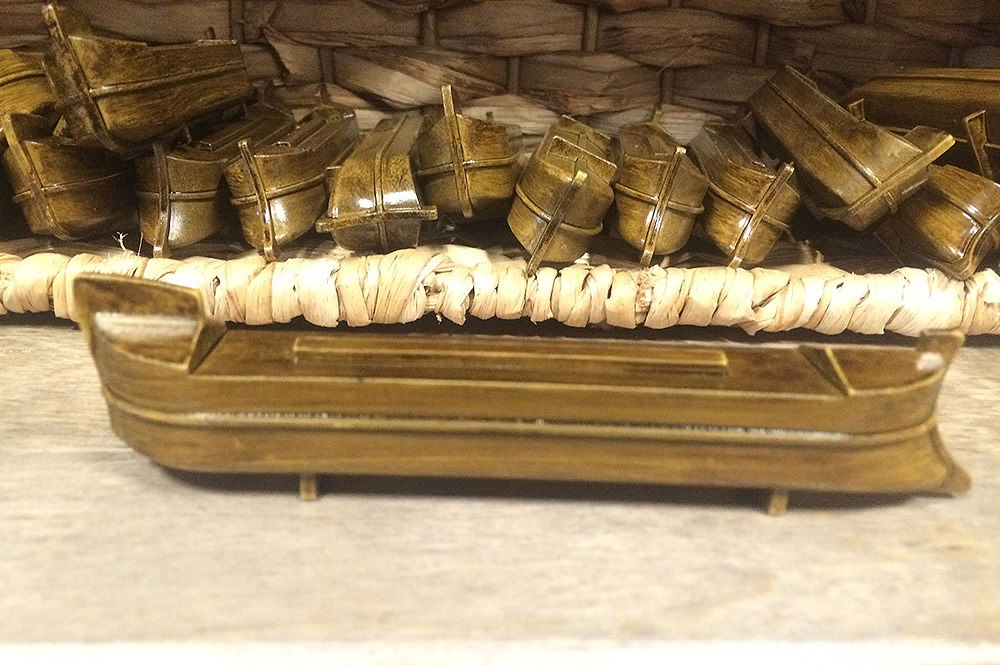 Measure in Cubits
How long is a cubit anyway? Now you can see for yourself! The cubit was the measurement system that Noah used to design the Ark. You can take home your own Noah's Cubit or Construction Cubit unit from the gift store and see how every day items measure up.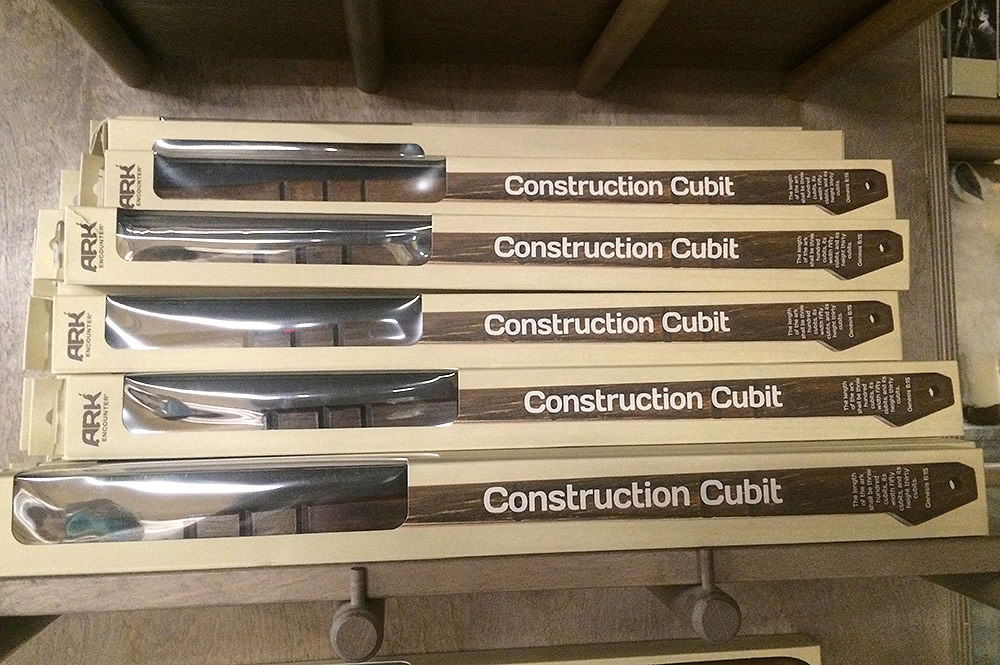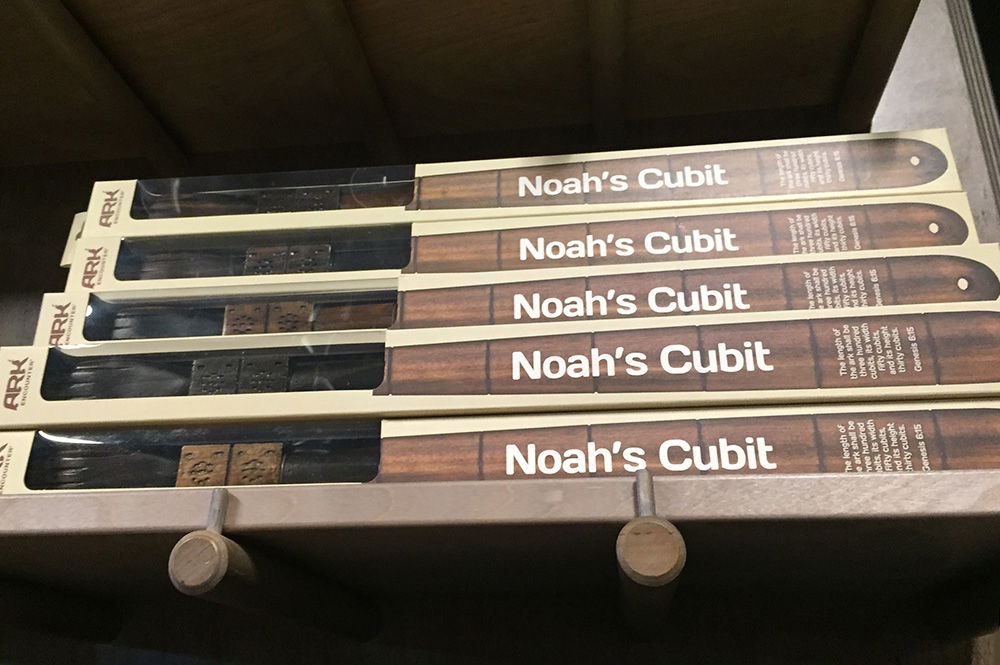 Equip Yourself
The gift shop at the Ark Encounter contains a variety of educational resources that will give you the answers you need to stand boldly in your faith regardless of your age. Make sure you visit both the Reference and Kids & Family sections of the gift shop to find books that are designed for your whole family.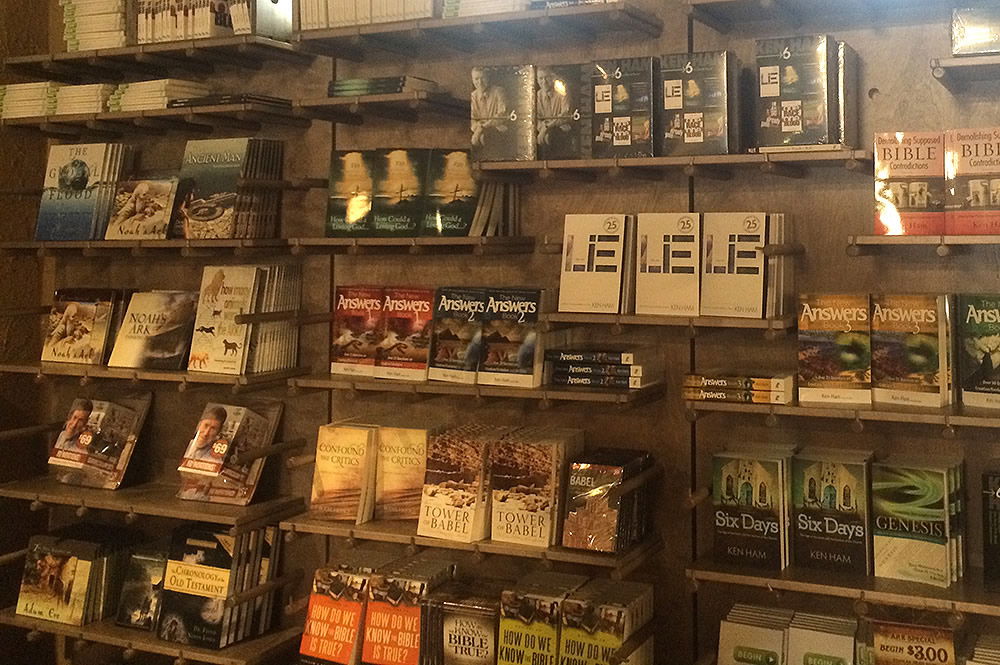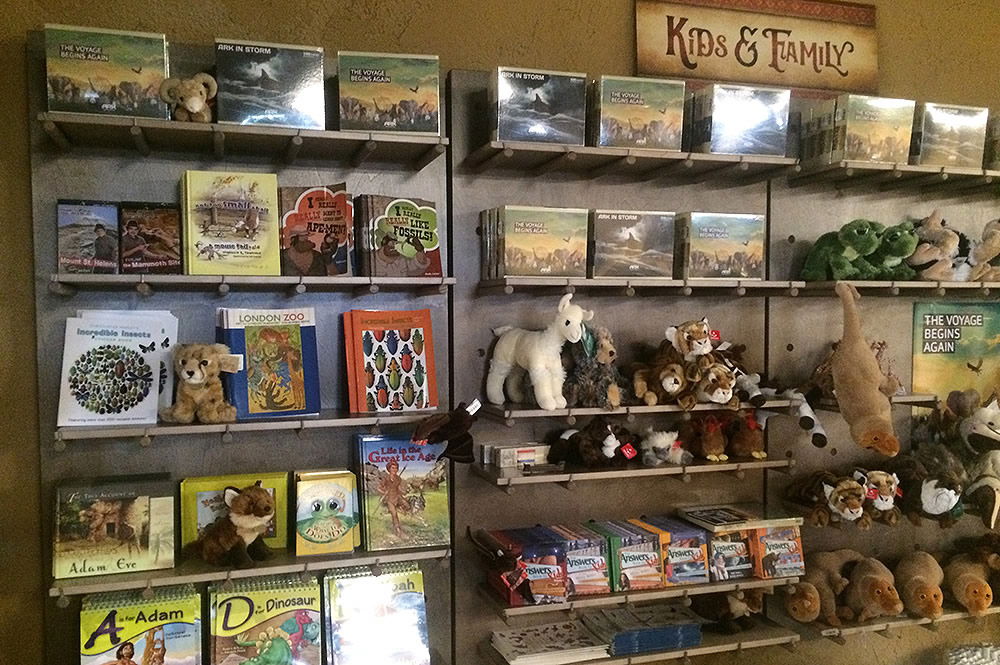 Quick Answers
Are you looking for answers to topics such as atheism, the Bible, dinosaurs, the global Flood, or a young earth? Make sure to check out the variety pocket guides we have available in the gift shop, including a guest favorite, our 19 Pocket Guide Sample Pack.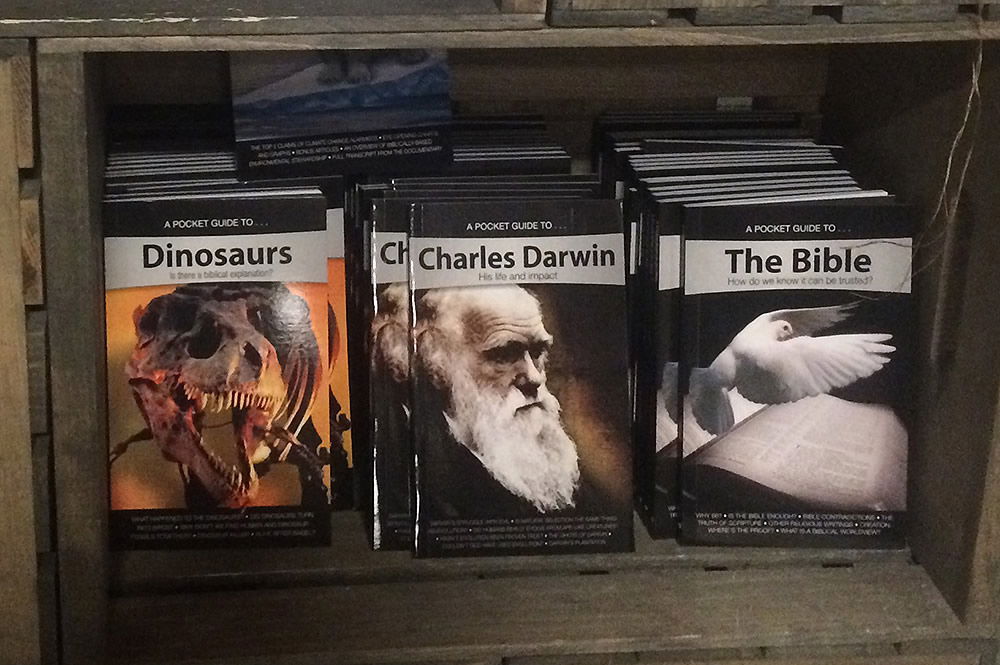 Of course, this is not all that the gift shop at the Ark Encounter has to offer. Watch the video below to see what other items are available to help you share your experience with family and friends and to help you remember your trip for years to come.
Start planning your trip to the Ark Encounter today and see what unique items you find in the gift shop!