Seven Hands-On Learning Activities at the Ark Encounter
by

Ark Encounter
on September 16, 2016
The Ark Encounter is a themed attraction that is both educational and fun for the whole family. Not only will your children be exposed to biblical truths and learn important information from each exhibit, but they are also sure to love all the hands-on experiences. Here are seven interactive learning opportunities your children will enjoy during your trip to the Ark Encounter.
What Happened at Night?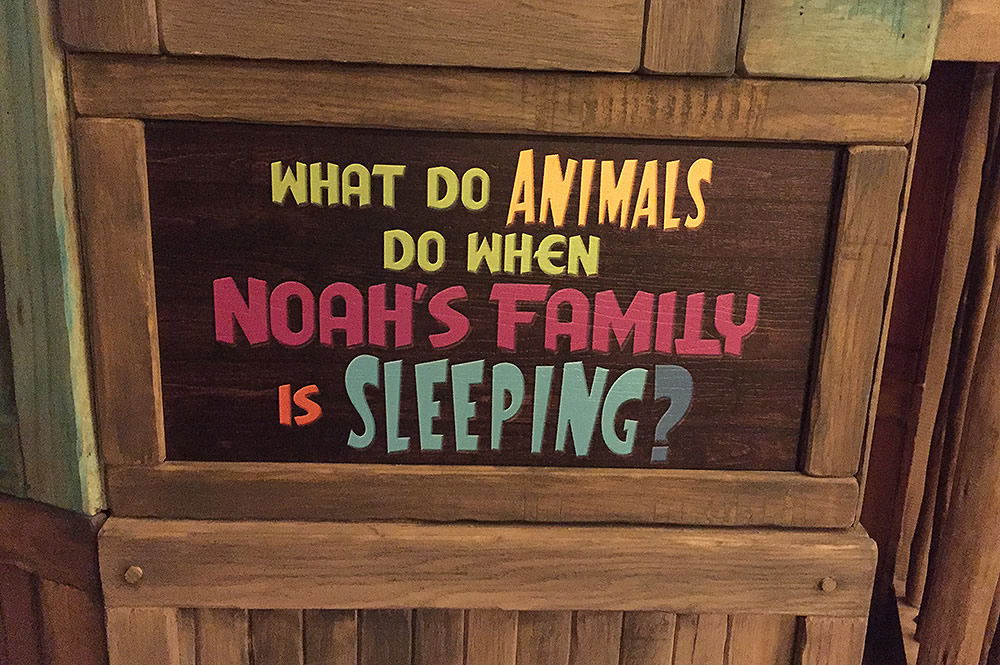 On the second deck of the Ark Encounter, your children will have the opportunity to explore what nighttime might have been like on the Ark inside the Kids' Spooky Animal Encounter. As they wander through this exhibit designed just for them, your children will find out what might have happened to the animals on the Ark at night. Be on the lookout for animals appearing out of the darkness! (Please be aware that this contains darker lighting, sound effects and special effects.)
Does your family have questions to ask Noah? Well, at the Ark Encounter, you have the opportunity to do just that! Your children will enjoy choosing which of the 14 questions on our touchscreen monitor that they would like to ask Noah. With the variety of questions that are available, you might even have a hard time moving on to the next exhibit!
Hands-On Learning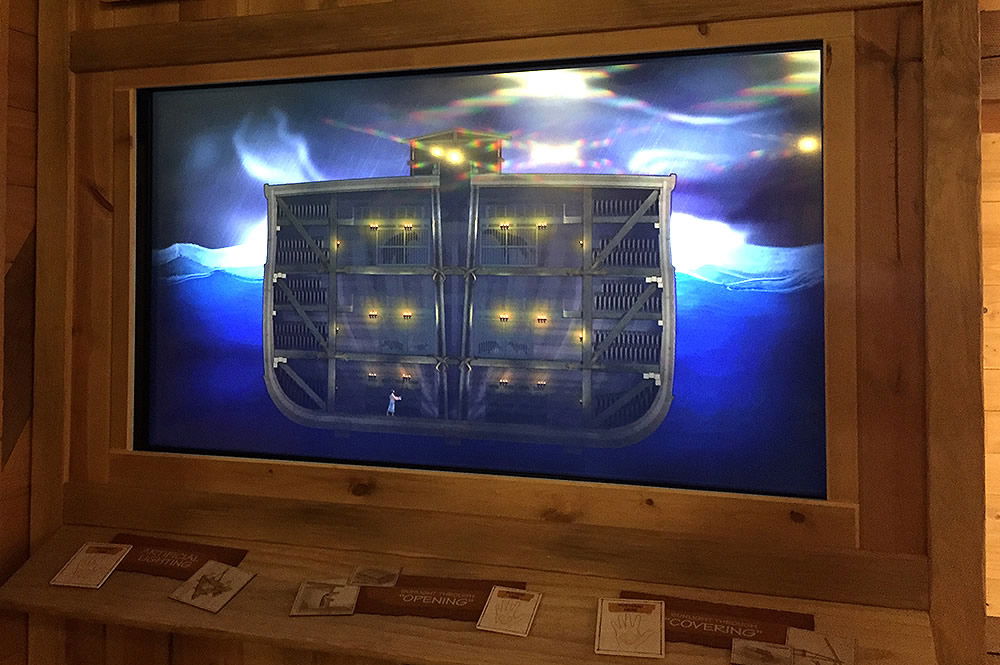 We have several interactive presentations that will teach your family how Noah and his family might have cared for the animals on the Ark. In the Animal Care exhibit, your kids can place their hands on buttons to see the different ways Noah's family could have received drinking water, removed animal waste, sustained fresh air, and provided sufficient light.
Inside the Flood Legends exhibit, your family will learn about the different stories that have been passed down through generations, reflecting the nature of Noah's account. Here you have the opportunity to show your children how the Ark designs in these legends would not have been suitable for the global Flood.
Pan for Fossils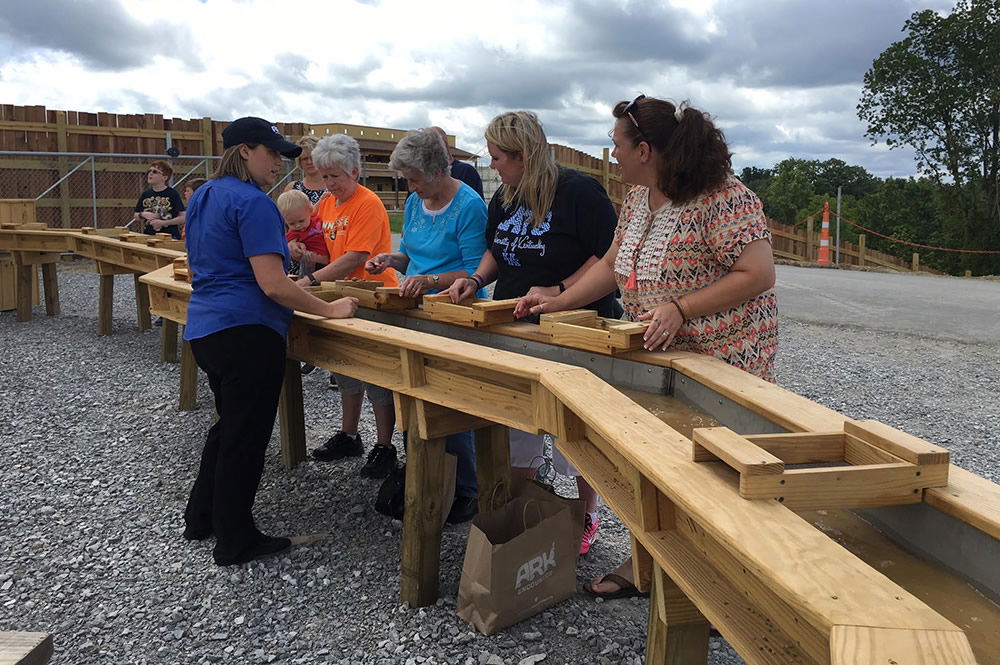 After taking in all the educational information inside the Ark, take advantage of the learning opportunities outside! As you head toward the Ararat Ridge Zoo, be sure to stop by the Fossil Find. Purchase your bag of mining rough, pass it through the sluice, and see what kind of fossils you will discover. Your children will receive a card that describes each fossil that may be found and provides a biblical explanation for fossils.
A favorite, kid-friendly activity at the Ark Encounter is our camel rides. Take a trip on top of one of our camels and see what it would have been like to travel in biblical times. With the Ark as your backdrop, this is an experience you won't want your children to miss.
Close Encounter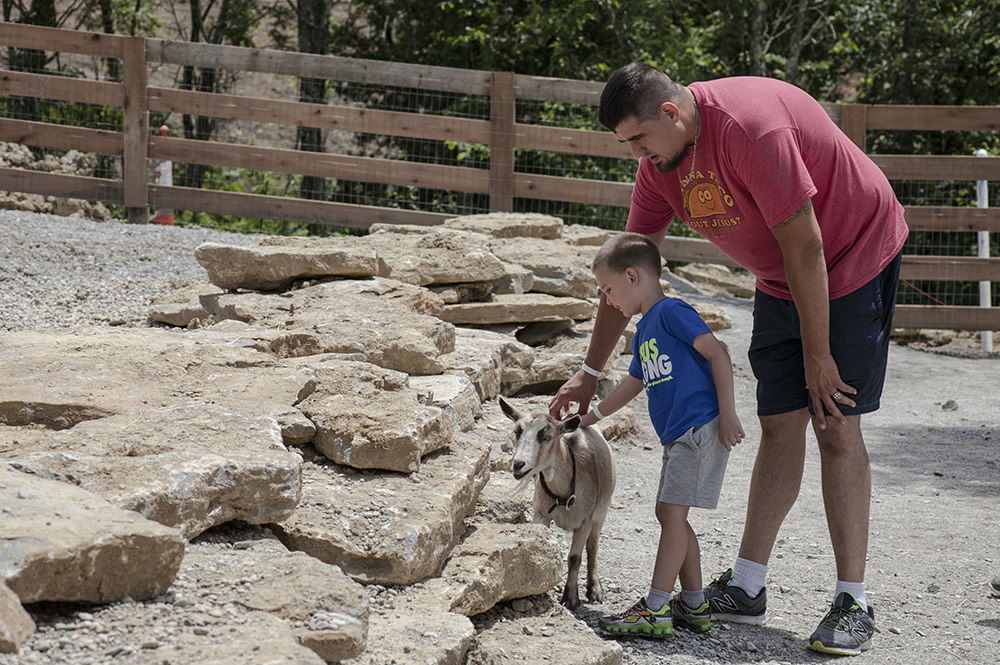 Get up close and personal with our goats in the petting zoo inside the Ararat Ridge Zoo! Your children will love getting to interact with God's creatures and seeing the animals interact with each other. After visiting the petting zoo area, make sure you walk around the rest of the zoo to learn more about our other animals.
Are you looking for an exciting family adventure? Be sure to check out the Screaming Eagle Aerial Adventures zip lines and aerial challenge courses. Zip line participants must be eight years of age, and aerial adventure park participants must be at least five years old. If this is something that your family would enjoy, check out the requirements page for more information.
There is an additional cost associated with the Fossil Find, animal rides, and zip lining. Start planning your trip to the Ark Encounter today to take advantage of all that it has to offer your family.