Saturday, October 22, was an exciting day at the Ark Encounter in Northern Kentucky as we welcomed Ray Comfort, founder and CEO of Living Waters Ministries, for the premiere of his latest film, The Atheist Delusion. Ray toured our life-size Noah's Ark with Answers in Genesis president and CEO Ken Ham as the two prepared for the movie's debut. Here is what occurred during Ray's visit with a few pictures to commemorate the day.
Answering Questions
Ray's visit at the Ark Encounter included a Facebook Live video with Ken, which started as the two walked up the ramp to the Ark's massive door. After entering the Ark, they were greeted by hundreds of guests, both young and old, eagerly awaiting their arrival.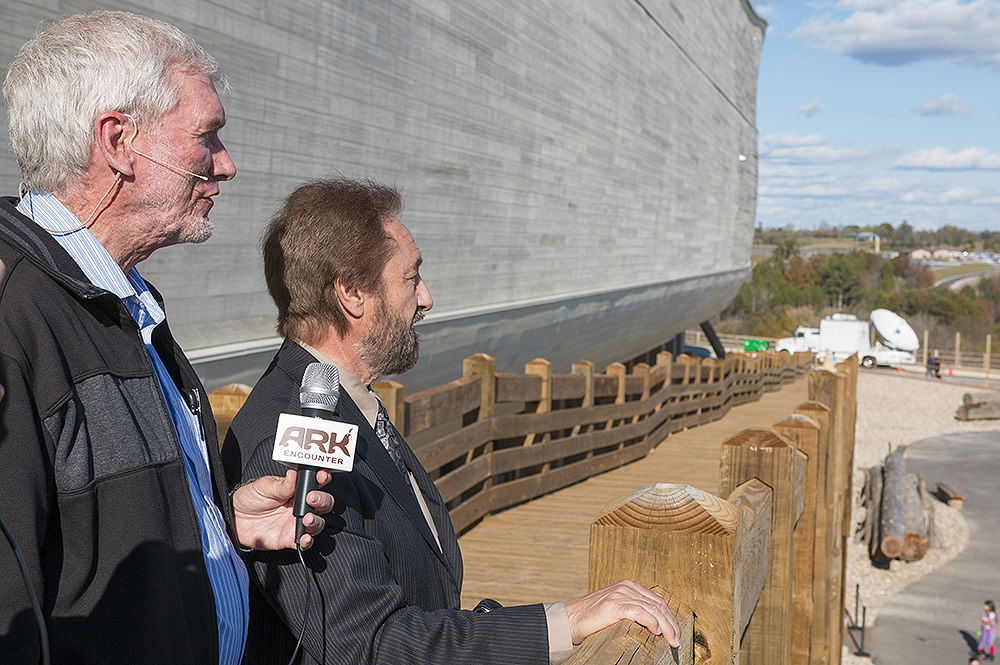 Ken and Ray fielded several questions from those in attendance and Facebook Live viewers. They answered questions such as "How do I implement Scripture into making my decision with this major election?," "How would you recommend standing up for God in public schools?," and "What can you say to keep parents encouraged to raise children in this godless world?"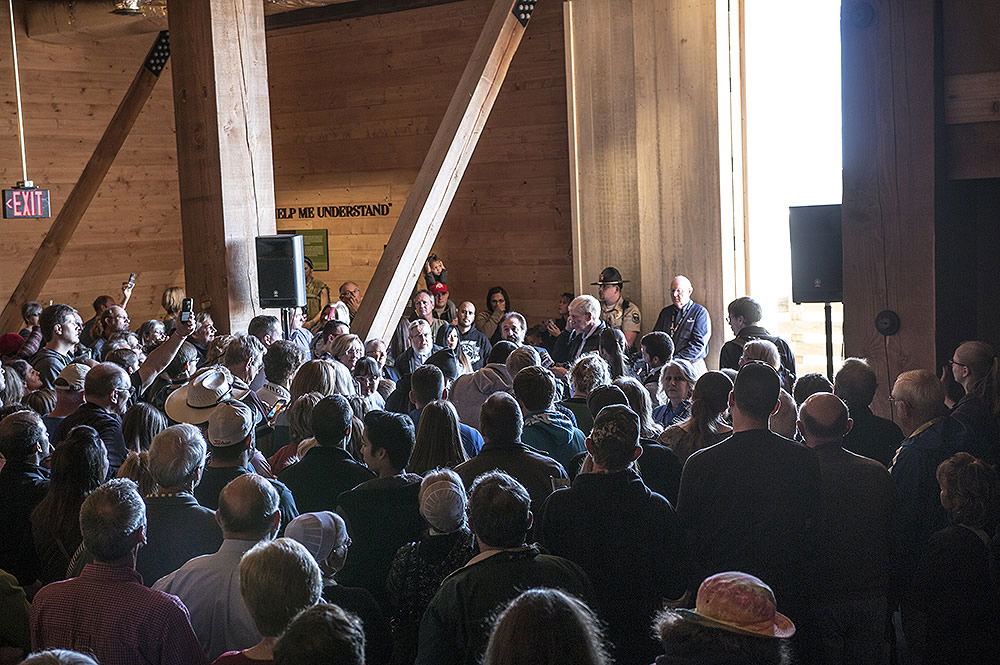 The two even took time to stand in front of the Ark's door and pose for pictures with many of our guests.
Atheist Delusion Premiere
Later that evening, Ray premiered his latest film, The Atheist Delusion, live from a private event we hosted at the Ark Encounter and broadcast on Daystar Television, where hundreds of thousands of people around the world were able to watch.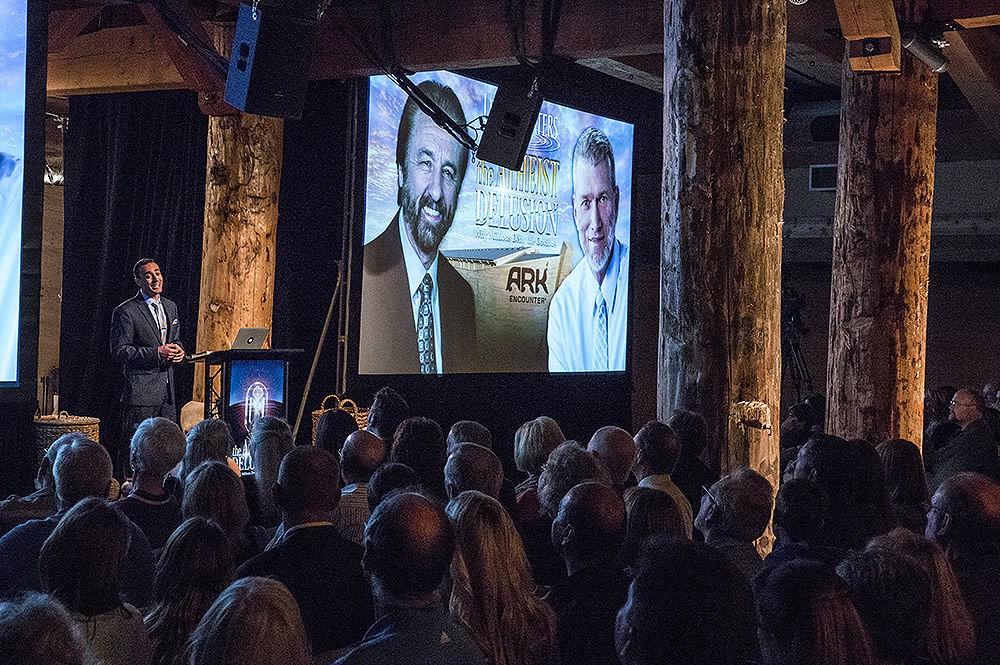 Over 400 people were in attendance for this special event. The evening included an introduction to the film from Ken and Ray, and afterward the two sat down with Emeal ("E. Z.") Zwayne, president of Living Waters and the night's facilitator, and Mark Spence, vice president of outreach for Living Waters Publications, for a Q&A session.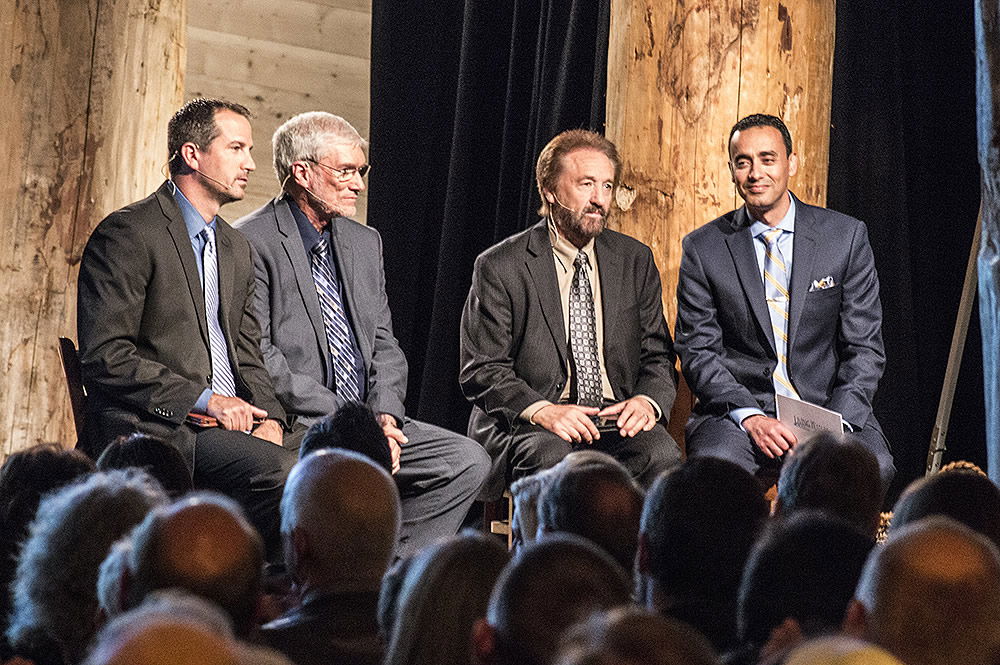 You can now view the film on YouTube, or you can purchase a copy for your home library from our online store. We encourage you to share The Atheist Delusion with your friends and family in person, on social media, or through an email.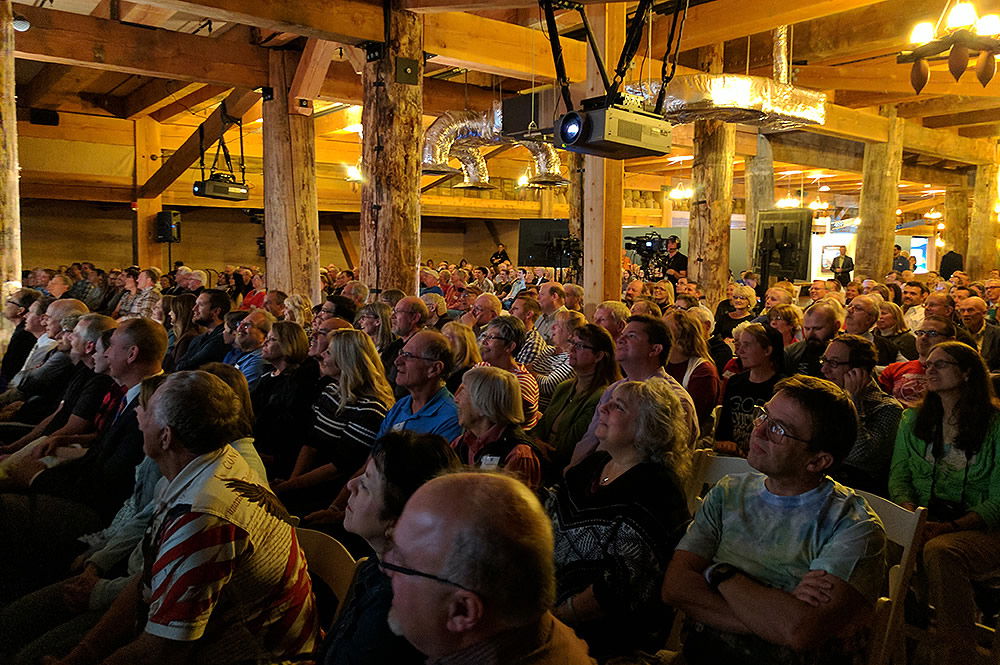 What Did He Think?
So, what did Ray Comfort think of the Ark Encounter? Here's what he had to say following his visit:
This weekend we broadcast The Atheist Delusion from the Ark Encounter, and I was able to tour the Ark first-hand with founder Ken Ham. Many had told me that it is incredible, but they grossly understated it. It is utterly amazing, completely overwhelming, and wonderfully incredible . . . far above anything I was expecting.

I have been through the Smithsonian in DC and the Louvre in Paris, and the Ark is so much better in a hundred different ways. It excels in excellence. You don't just see it—you experience it. If you haven't experienced the Ark Encounter, you have to go there and take your family and friends.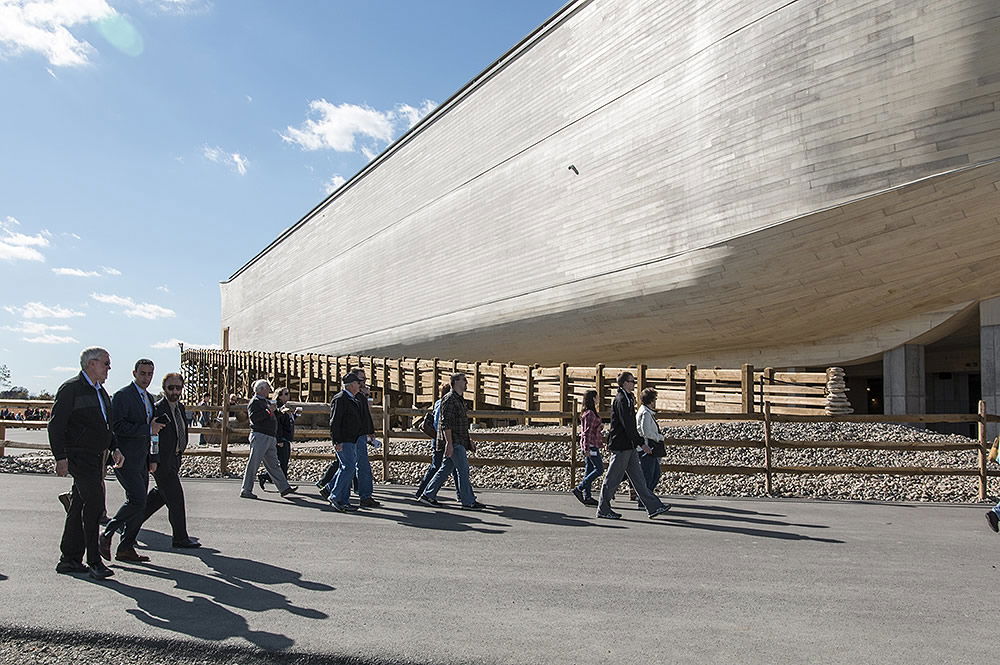 Plan your visit to the Ark Encounter today to experience all that it has to offer. Prepare to be amazed by the size of the Ark, the beautiful craftsmanship, and the quality of the exhibits.