Prior to the Ark Encounter opening, Ken Ham, president and CEO of our parent ministry, Answers in Genesis, invited Bill Nye "the Science Guy" to tour the life-size Noah's Ark. Bill Nye took him up on the offer on July 8, the day after our grand opening, and it turned into the pair's second "debate." The two drew quite a crowd as they walked through the Ark and had a very passionate discussion. Read more about the unscheduled debate and find out how you can watch the whole encounter at home.
Worldview Clash
In 2014, Ken Ham and Bill Nye shared the stage at our sister attraction, the Creation Museum, for their first debate. This time, they began their discussion on the third deck of the Ark. The two discussed various aspects of Flood geology and the ice core display inside the Ice Age exhibit.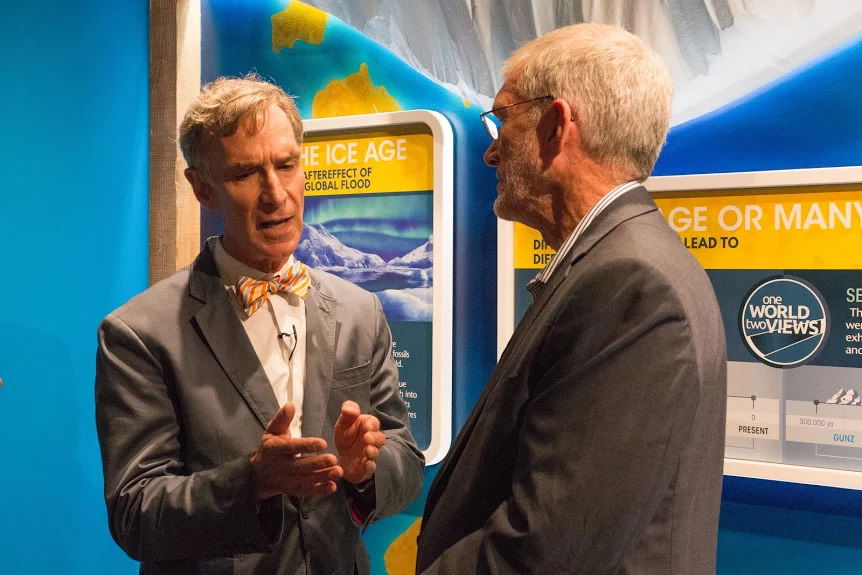 During the walkthrough, young people came up and spoke with Bill Nye and asked him questions—and challenged him. Ken Ham was able to share the gospel several times throughout the encounter as he explained that their different conclusions about the evidence stemmed from differing worldviews—God's Word vs. man's word.
At the end of their time together, Ken Ham was able to pray for Bill Nye in front of the exhibit which depicts Noah and his family praying.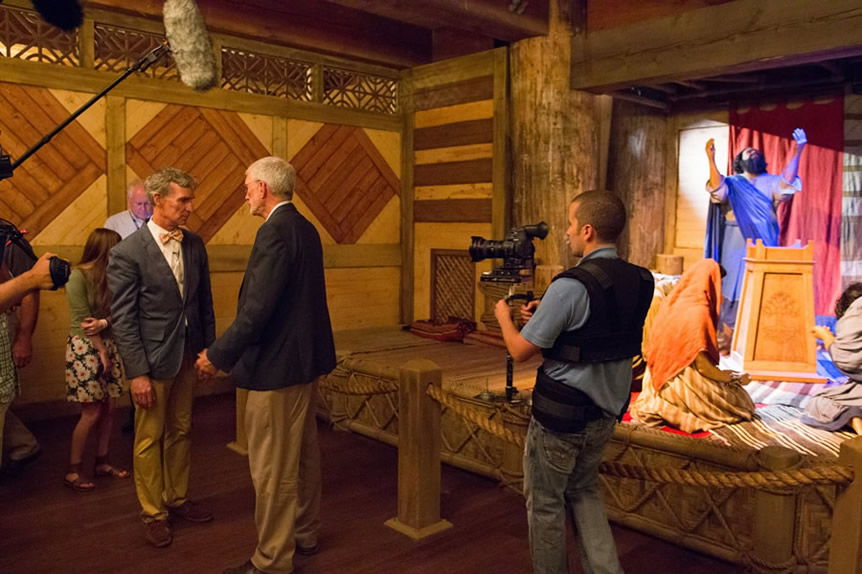 Watch At Home
If you're wondering how to respond to questions from skeptics, consider adding Nye/Ham: The Second Debate to your home library. This includes the uncut two-hour Ark walkthrough with Bill Nye, plus a 25-minute highlight video. You can purchase the DVD, digital download, or the DVD and digital download combo from the Answers in Genesis online store.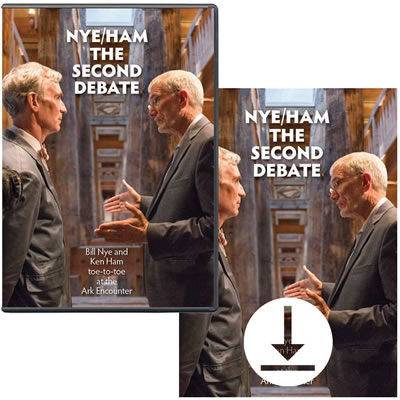 Ken Ham recently released the highlight video at the Creation Museum. You can watch his introduction, the highlights, and his closing remarks in the video below.
And be on the lookout for the two-hour, uncut video to premiere on YouTube in 2017.
Cyber Monday Special
You still have time to take advantage of the special Cyber Monday pricing, available through December 4. Not only will this make an excellent addition to your personal collection, but it will also make a great gift for your family and friends. Visit AnswersBookstore.com/Debate for pricing information.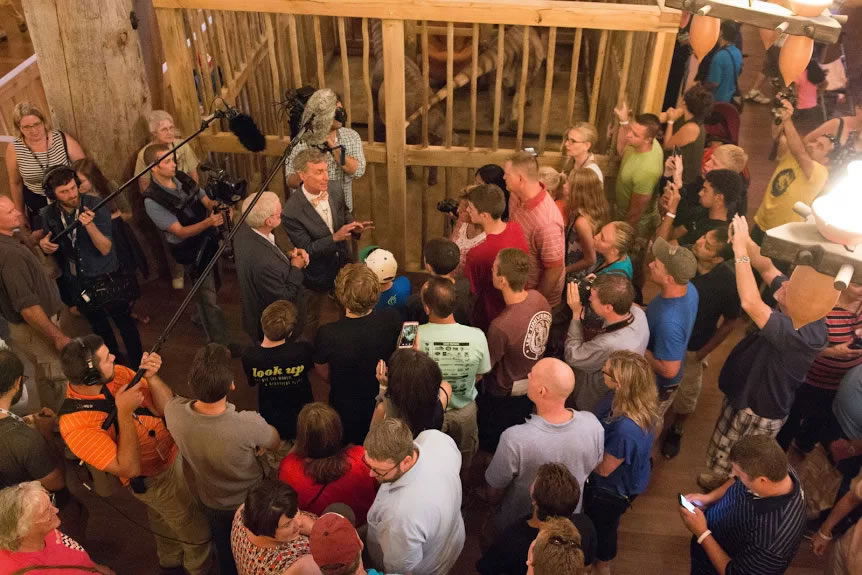 Start planning your trip to the Ark Encounter now to see the beautiful exhibits and solid biblical content that Bill Nye was exposed to during his tour with Ken Ham. Share your favorite exhibits and what you learned during your visit on Facebook, Instagram, and Twitter using #arkencounter.