Are you a fan of Steven Curtis Chapman's music? Have you wanted to visit the Ark Encounter? On Saturday, August 5, 2017, you have the opportunity to enjoy both experiences on the same day when Steven Curtis Chapman performs at the Ark Encounter!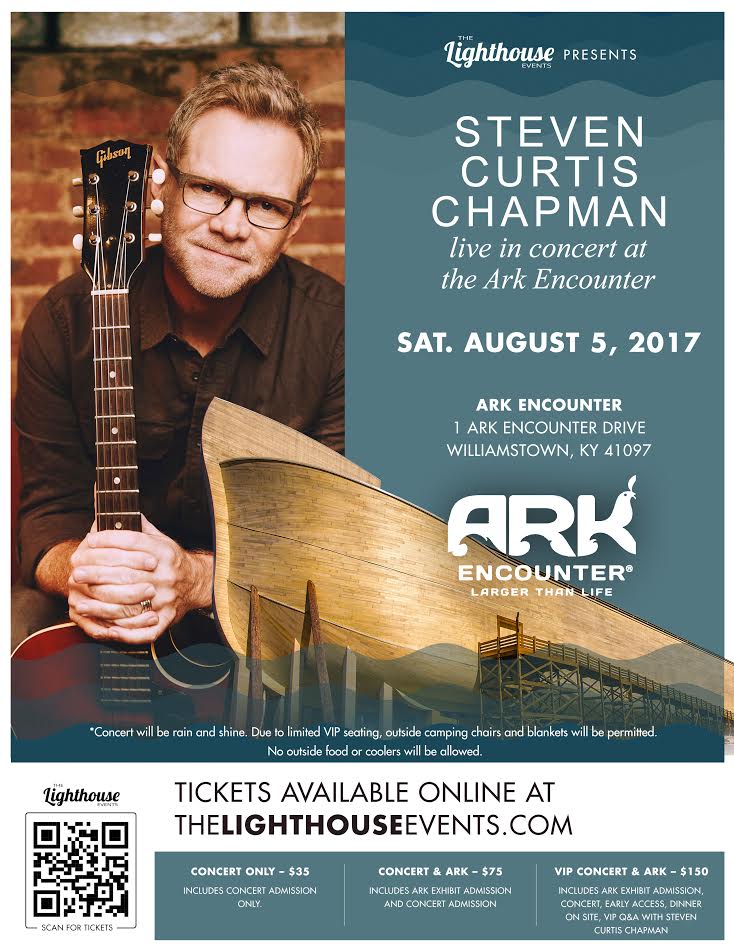 Raging Waters Concert Series at the Ark Encounter
We are excited to have Steven Curtis Chapman as the first public Ark Encounter performer since our grand opening on July 7, 2016. Over the course of his three-decade career, he has won 58 Dove awards, five Grammys, and one American Music Award. Steven Curtis Chapman has sold nearly 11 million albums and has had numerous No. 1 radio hits, including "Live Out Loud," "Love Take Me Over," and "Speechless."
Don't miss this special event! You'll be encouraged and equipped with biblical truths when you tour the life-size Noah's Ark and as you listen to Steven Curtis Chapman's music.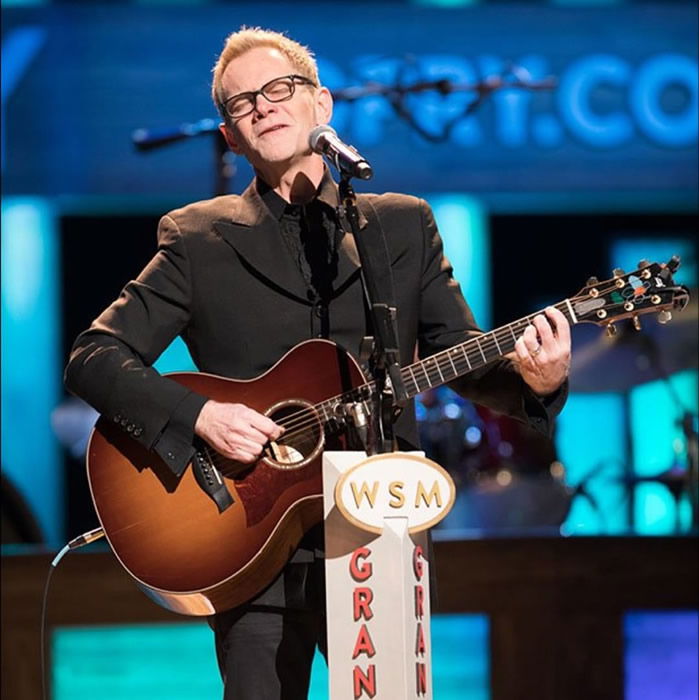 Ark and Concert Tickets
Two ticket options allow you to attend the concert and tour our life-size Noah's Ark. For $75, you can spend the day at the Ark Encounter and end your visit with the Steven Curtis Chapman concert.
Or you can take your experience one step further for $150. This VIP option gives you admission to the Ark Encounter and concert, along with VIP early access, dinner on site, and a Q&A session with Steven Curtis Chapman.
If you just want to join us for the concert only, tickets are $35 when you purchase in advance or $45 at the gate. Please note that with each ticket option you must also pay $10 for parking before exiting.
Make your ticket purchase through The Lighthouse Events.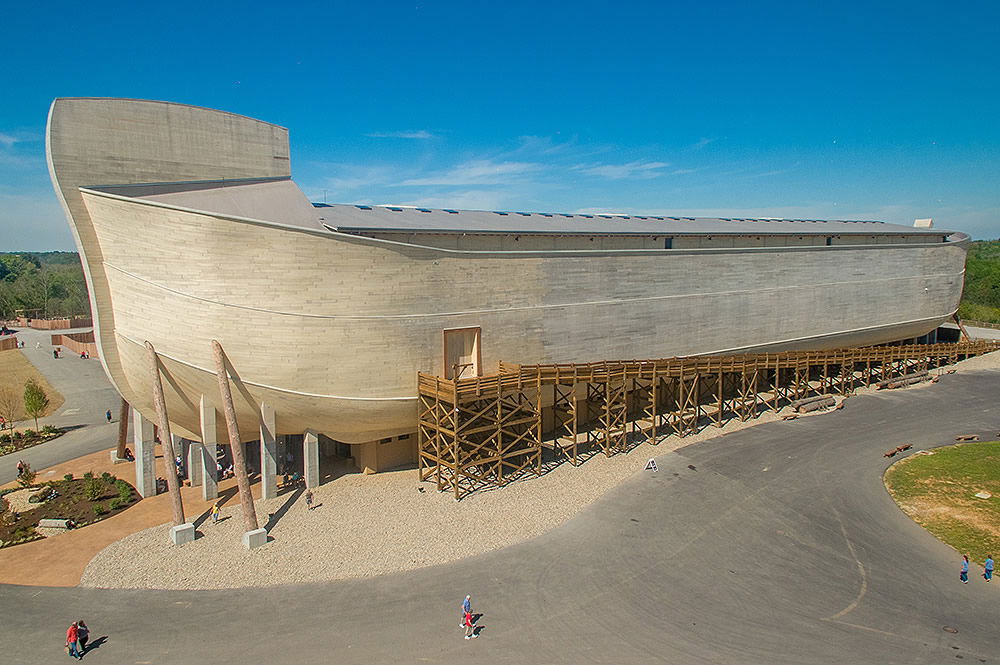 Start planning your trip to attend our first public concert event at the Ark Encounter today! After the Steven Curtis Chapman concert, be sure to share your pictures with us on Facebook, Instagram, and Twitter using #arkencounter.