Winter has brought many snowy days to the Ark Encounter this year. And just as your family might enjoy spending time playing in the snow, our animals at the Ararat Ridge Zoo love playing in it too! Check out these fun photos of some of our animals during these snow days.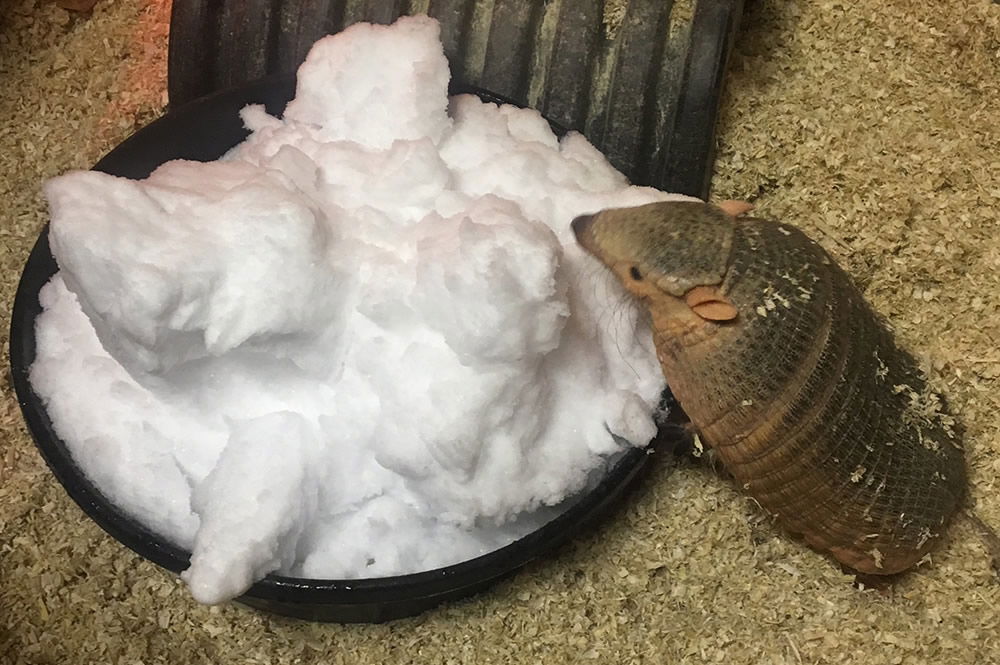 Our zookeepers enjoy giving snow to some of our indoor animals to play with during the winter. As you can tell, Esau the hairy armadillo loves burrowing in his pile of snow!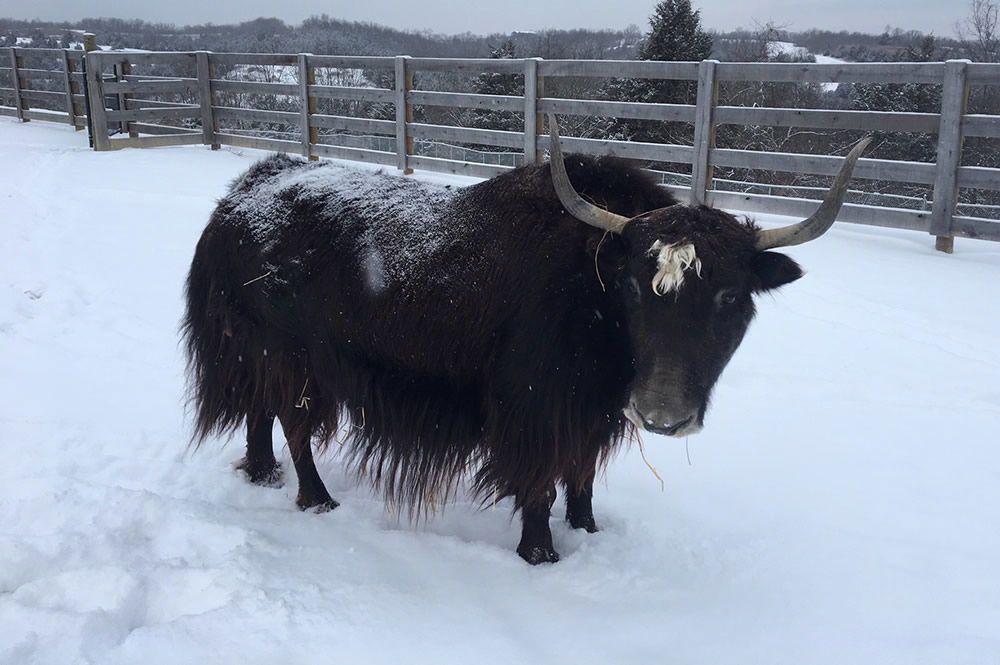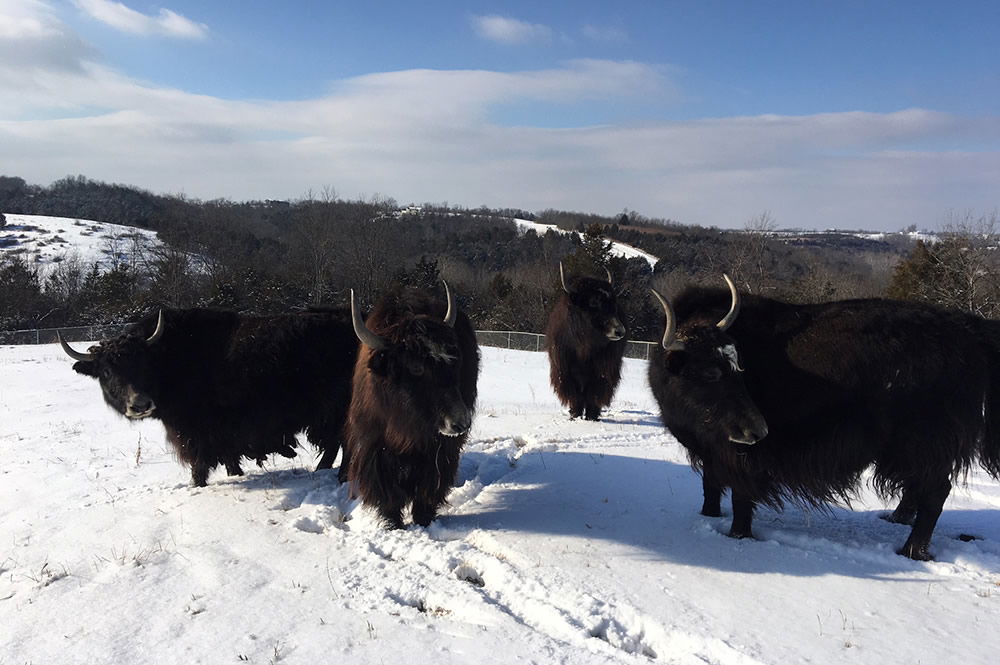 Winter is Esther the Tibetan yak's favorite time of year! Yaks are native to the Himalayan Mountains and have thick double coats that protect them from snow and wind.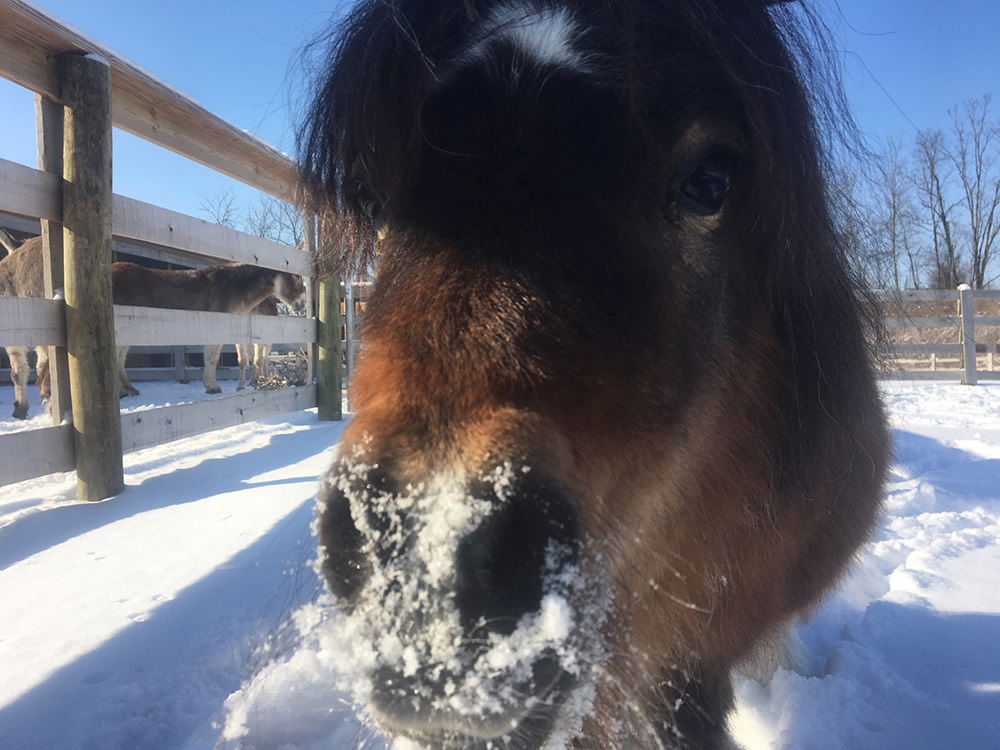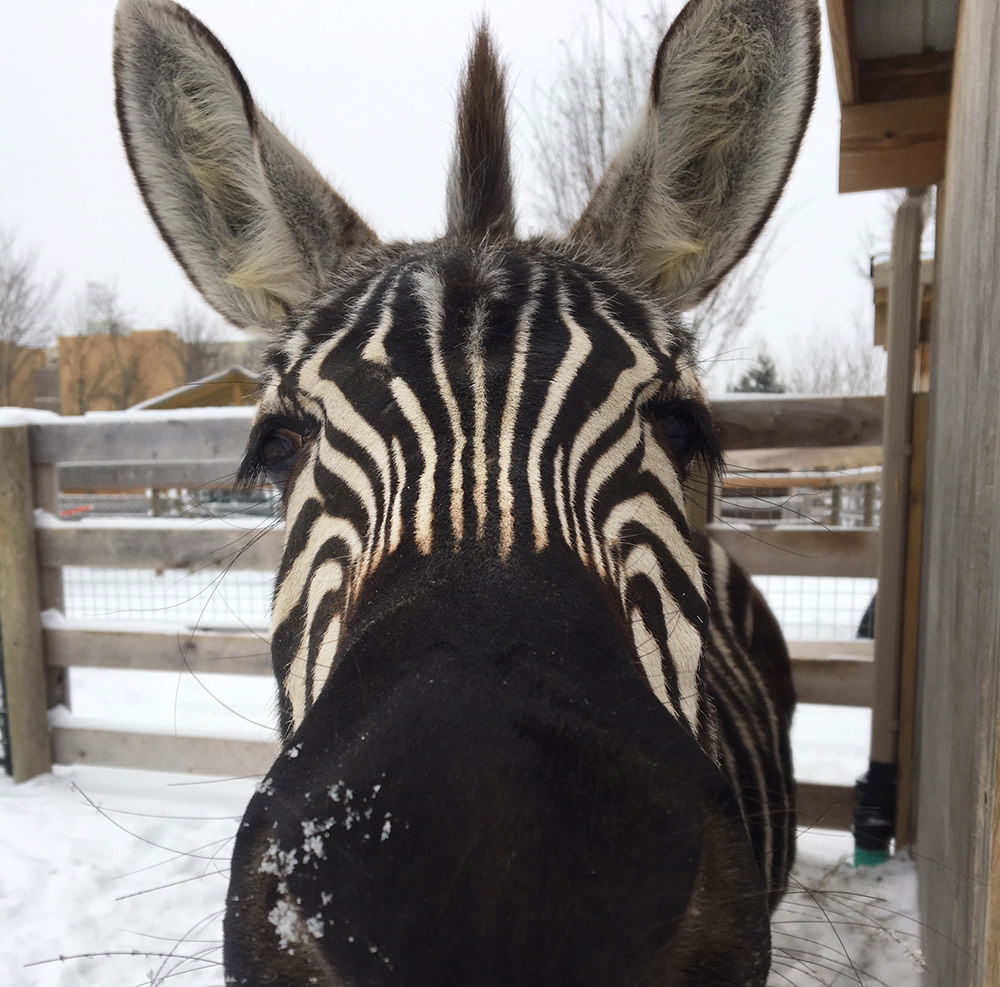 Candace the miniature horse and Zacchaeus the zebra enjoy frolicking in the pastures on snowy days.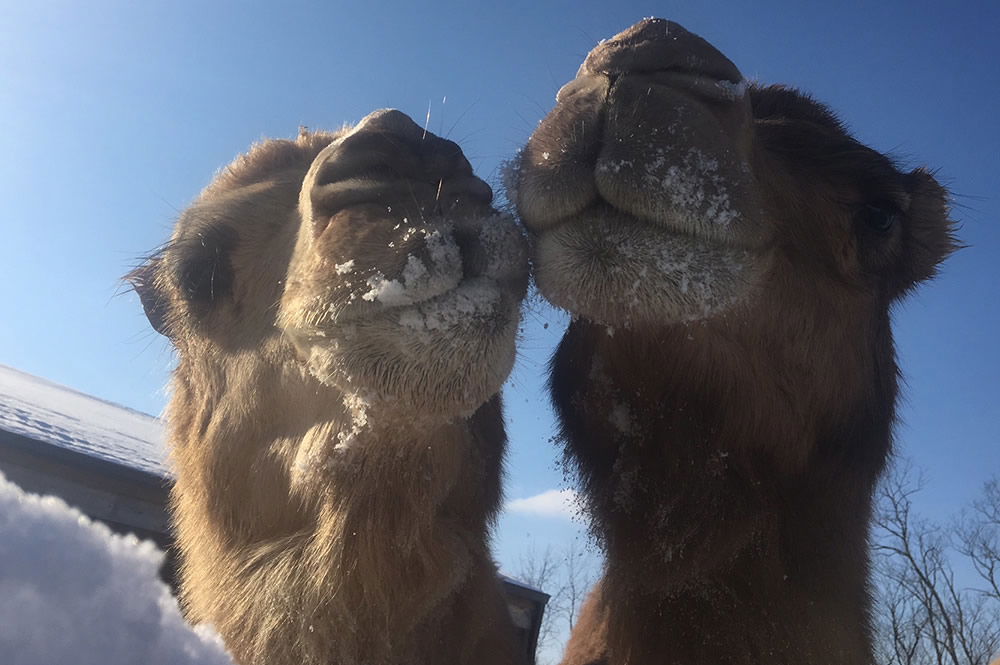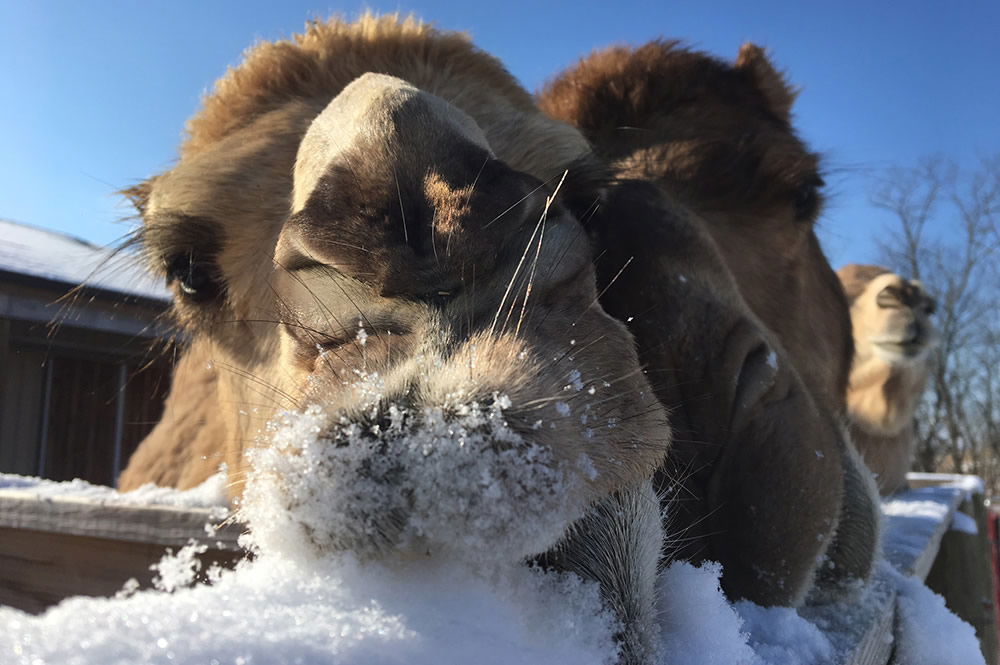 Did you know that in addition to withstanding extreme heat, camels can also withstand extreme cold? The Ararat Ridge Zoo's camels absolutely love snow, and they think it's delicious!
When you visit the Ark Encounter during the winter, you might get to experience a snowy day too! Be sure to head out to see our animals enjoying the weather in the Ararat Ridge Zoo, which is located behind the life-size Noah's Ark and is included with your admission! Share your favorite photos with us on Facebook, Instagram, and Twitter using #arkencounter.