With spring just around the corner, many schools will soon be letting out for break. As you begin thinking about your family's spring break plans, consider visiting our life-size Noah's Ark! Check out some of the outdoor things you can experience when you visit the Ark Encounter for spring break.
Fly Through the Air
Take your Ark visit to the next thrill level with an exciting ride on the Screaming Eagle Aerial Adventure zip lines. Check out the video below to see what you will experience during your zip line adventure.
The zip lines are a family-friendly activity. Participants must be at least eight years old and weigh 75 pounds, but children as young as four (with no weight limit) can participate in Tier 1 of the Eagles Nest Aerial Adventure! If you experienced the Level 1 zip line course last year, you may be ready for Level 2 and Level 3 this year.
Meet Our Animals
Visit with animals from all over the world, including kangaroos, ostriches, yaks, zebras, and more, in the as your family learns about each animal kind from a biblical perspective. When you head into the petting zoo area, be sure to grab a brush—our goats love to be pampered!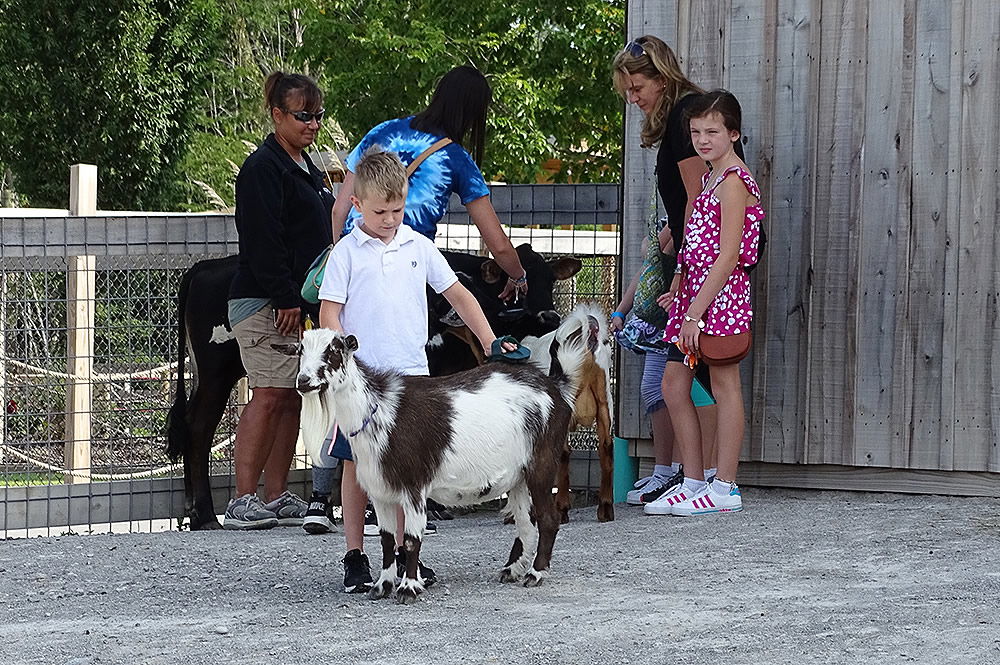 The Ararat Ridge Zoo, located behind the Ark, is included in the price of your admission.
Ride a Camel
While you're enjoying our zoo, you can also take advantage of the opportunity to ride a camel—with a view of the Ark in the background.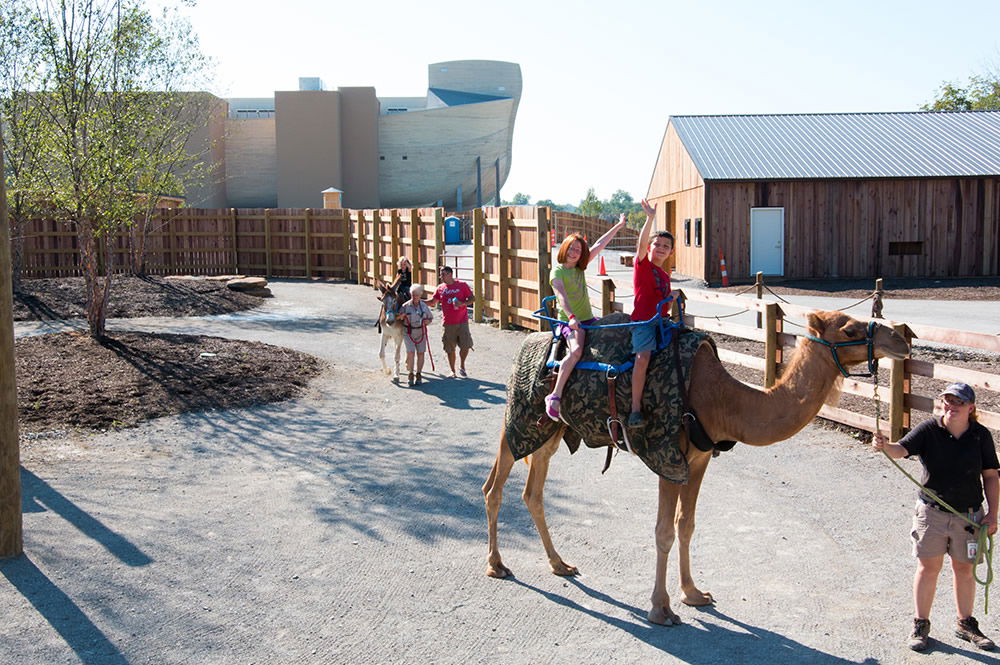 Rides are generally open from April through December, but the specific days and times vary by season and weather, so be sure to check with a staff member onsite the day of your visit. Imagine what it was like to live in biblical times when you saddle up for this family-friendly activity.
Visit Longer
Beginning March 1, we offer extended hours to give you more time to experience all that the Ark Encounter has to offer. Between now and May 31, we are open from 9 a.m. until 7 p.m. Monday through Saturday, and noon until 7 p.m. on Sunday.
Add the Creation Museum to Your Trip
Consider purchasing a combo ticket and making a trip to our sister attraction, the Creation Museum, as well. The state-of-the-art Creation Museum brings the pages of the Bible to life, casting its characters and animals in dynamic form and placing them in familiar settings.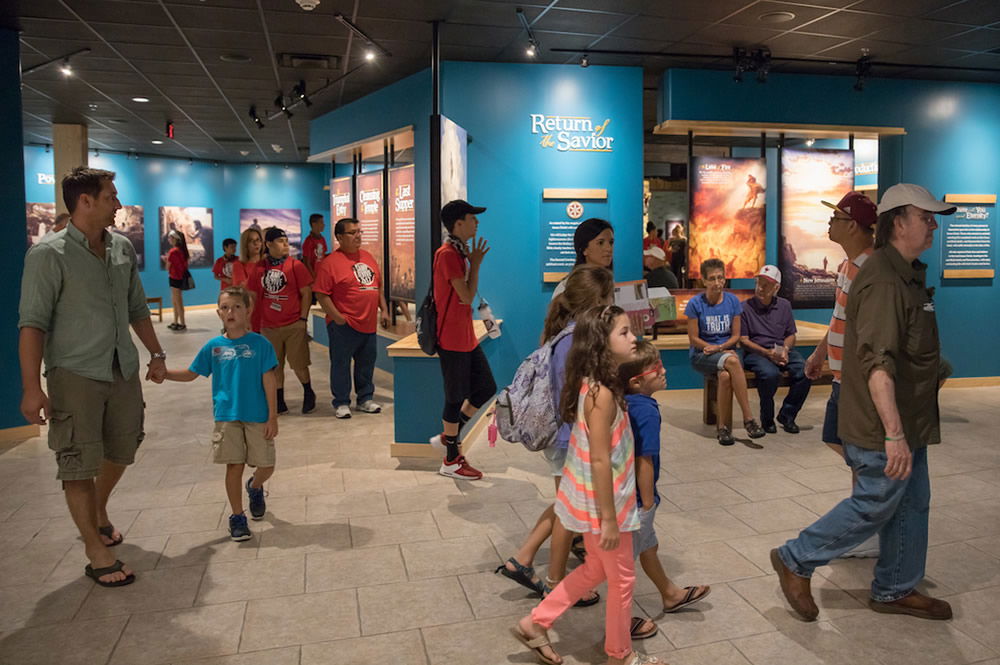 Take your time soaking in the biblical truths that your family will be exposed to during your visit. Start planning your spring break trip to the Ark Encounter today, and share your photos with us on Facebook, Instagram, and Twitter using #arkencounter.