Do you want to use the unique skills, talents, and gifts that God has given you to help spread the message of biblical authority and the gospel? Do you want to work with like-minded believers? Well, you could join our growing team because we are hiring!
At the Ark Encounter, we are always looking for energetic, enthusiastic, and passionate people who will create the best experience possible for our guests. We have a variety of positions, schedules, and shifts to accommodate most needs. Learn more below.
Interview on the Spot!
Are you interested in working for the Ark Encounter? Interview on the spot Thursday, April 12th, April 19, or April 26, 2018, for our wide range of job opportunities currently available.
All interviews will take place from 9 a.m. to 4 p.m. at Mount Olivet Christian Church (400 Eibeck Lane, Williamstown, Kentucky 41097).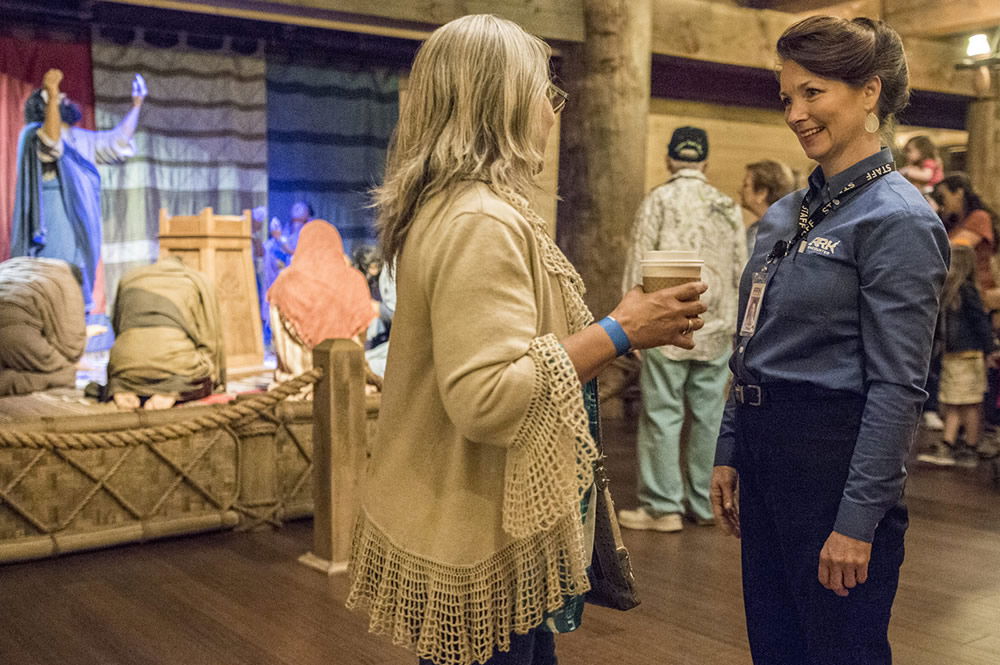 The ideal candidate is passionate about the Ark Encounter's vision and serving others, enthusiastic, energetic, an excellent multitasker, and able and willing to fill or change positions quickly.
Positions to Meet Your Schedule
We currently have both full-time and seasonal positions available, with opportunities in food and beverage, guest services, housekeeping, merchandise and retail, the zoo, and more! Check out our jobs page today to learn more and apply!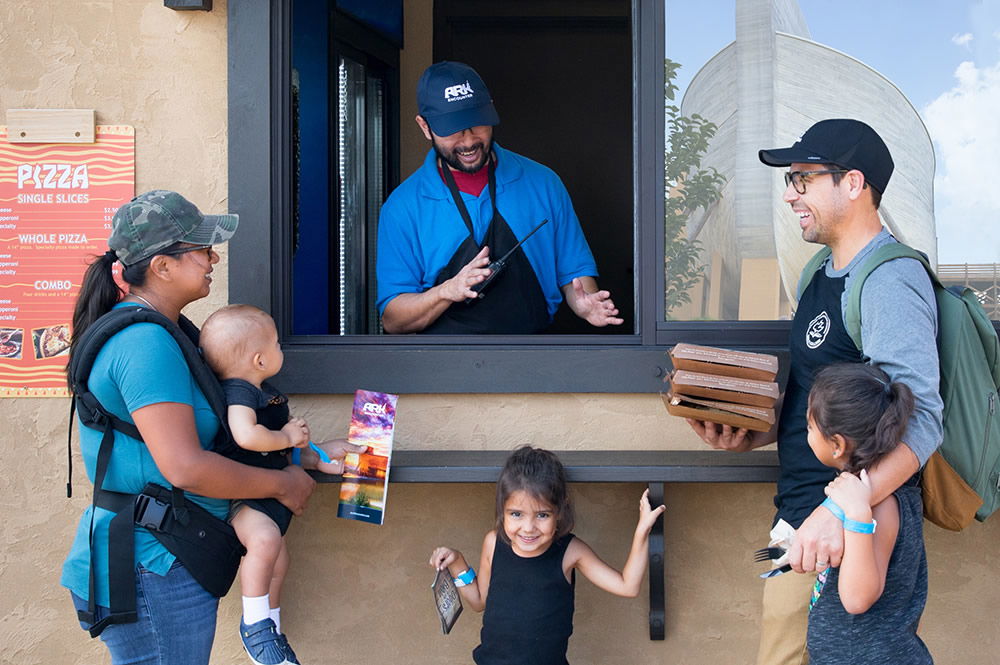 Why Work at the Ark Encounter?
Maybe you have been on the fence about whether working at the Ark Encounter is for you. Check out these six reasons our employees love working with us!
Unique atmosphere: Surrounded by the stunning craftsmanship of the structure and the quality of work put into every detail, you can't help but feed off the energy and excitement of our guests as they see the life-size Noah's Ark for the first time.
Interacting with guests from around the world: Not only are visitors from all over the United States coming to the Ark, but we've also had guests visit from all over the world, including Australia, Argentina, Venezuela, Liberia, and Finland.
Christian coworkers: On a daily basis, you'll be surrounded and supported by people who share the same beliefs, and you can rely on coworkers to encourage and pray for you.
Biblical history lesson: While working for the Ark Encounter, you will have access to the detailed teaching exhibits on each of the three decks, which provide answers to questions many people may have regarding the Flood, Noah and his family, and the animals.
Share God's love: Join the Ark Encounter staff and show God's love to each person you interact with. You never know whose life you might impact for eternity.
Employee Benefits: You'll receive competitive wages and 401K benefits and have opportunities for advancement.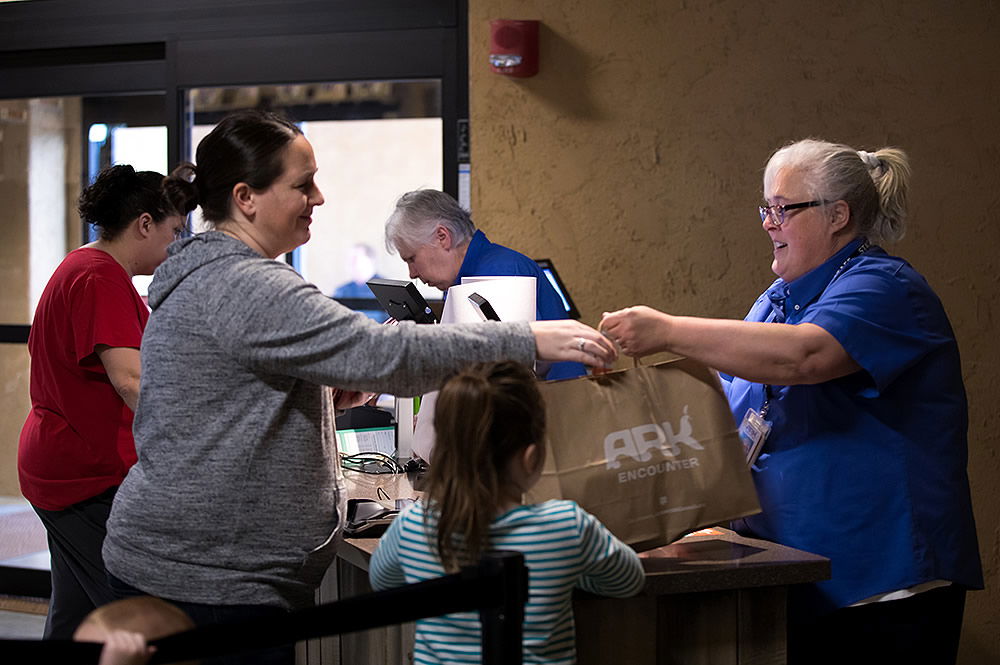 If these reasons get you excited about working for the Ark Encounter, we might have a spot for you. Join us for an upcoming open interview or apply online today!