What if you could add a little adventure to your Ark Encounter visit—soaring down thousands of feet of zip lines, reaching up to 50 mph, and soaring 15 stories in the air? If this sounds like the ideal experience for you, you'll want to check out all the Screaming Eagle Aerial Adventures has to offer! See what you'll experience below.
Zip Lines, Free Falls, and Aerial Courses
On the Screaming Eagle Aerial Adventures zip lines, you can ride at least 12 lines, including two zip runs approaching 2,000 feet, speeds up to 50 mph, and heights up to 150 feet! With three zip line packages available, you can choose your own thrill level before you ride, so both extreme thrill seekers and first-time riders can enjoy their zip.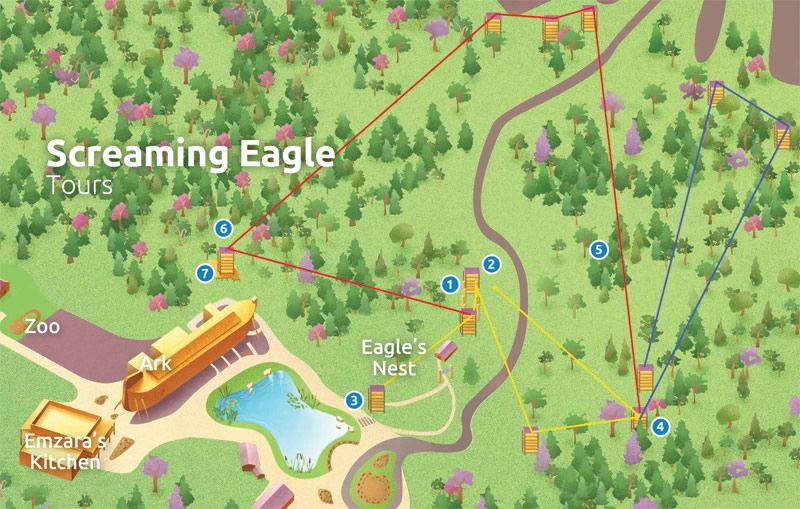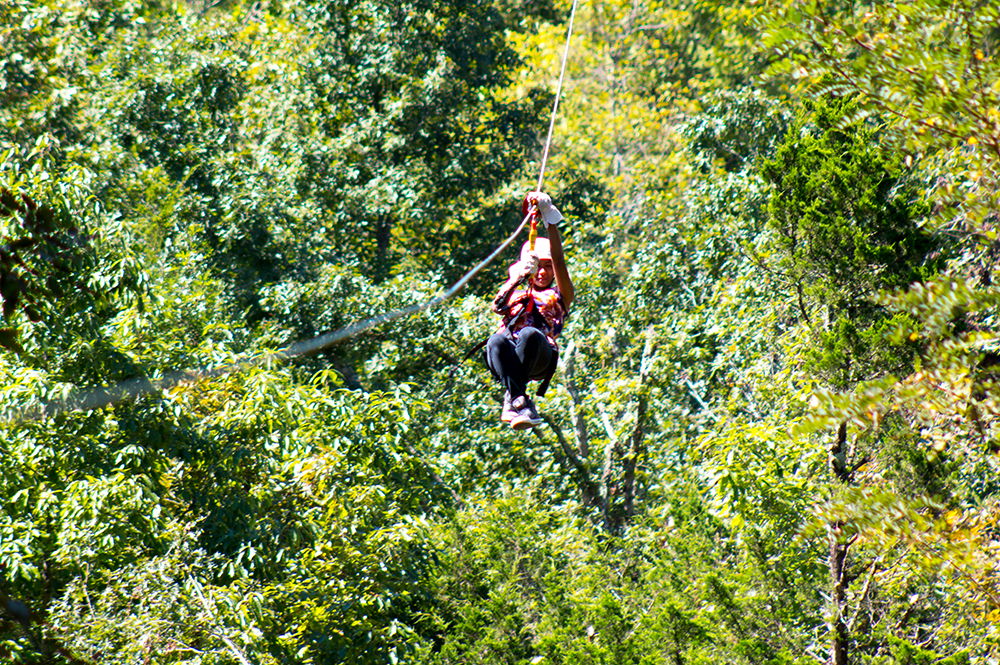 You can also take a leap of faith and choose from four controlled jumps (two Free Fall options and two Flight Line options), which can be from up to 80 feet above the ground. This experience will send you plummeting to the ground at rapid speeds, but coming safely to a controlled halt before you hit the ground.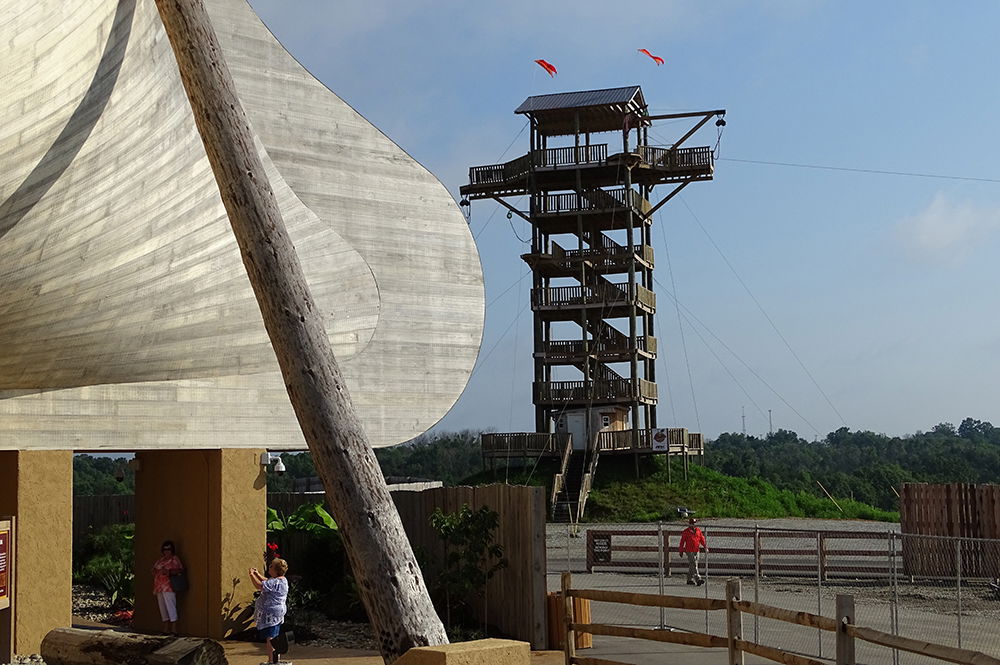 Or you can face the challenge of the Aerial Adventure Course as you climb up to 20 exciting obstacles. Screaming Eaglet Aerial Adventure Tier 1 even features five little zip lines. Your kids as young as four years old can enjoy this adventure!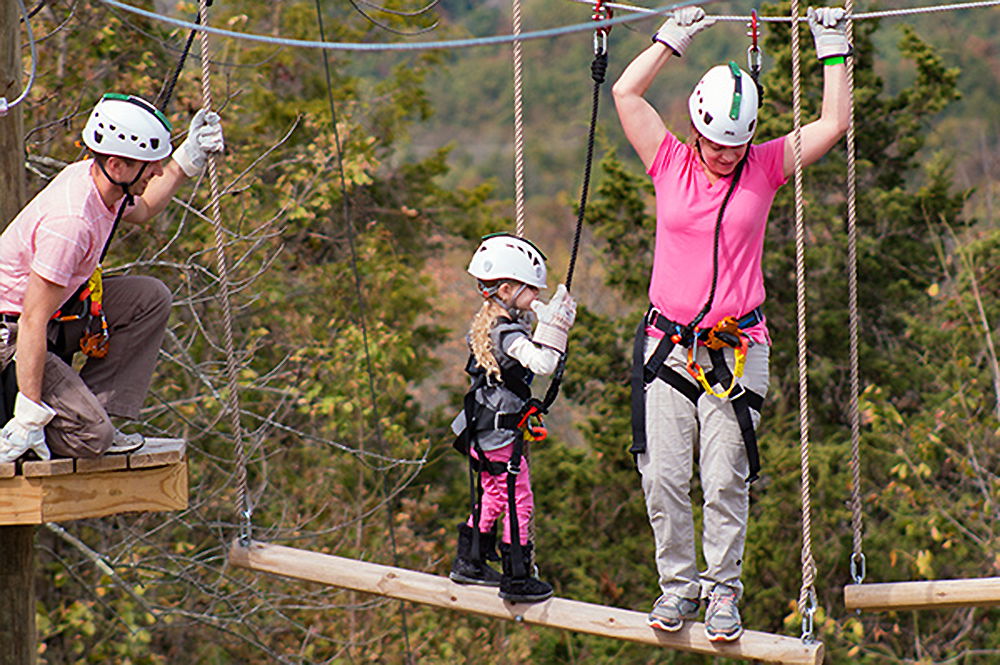 Extreme Safety
Your safety is the primary concern at all times on the zip lines and adventure course. With Screaming Eagle Aerial Adventures' state-of-the-art closed belay system and safety policies, you can relax and enjoy the experience.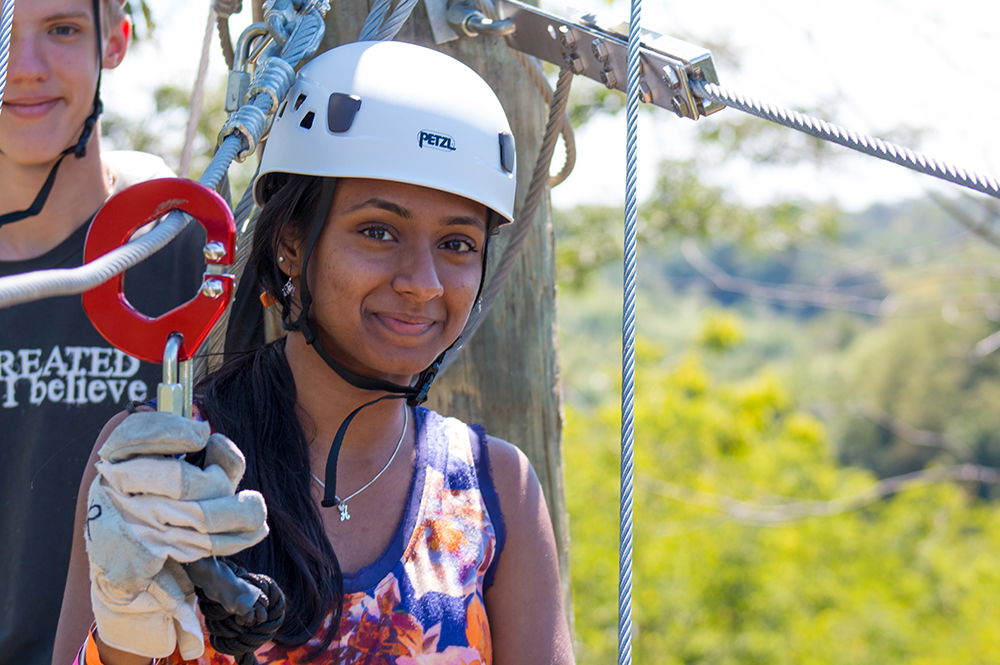 Take Home the Memory
Take home proof of your experience! You can sign up for your free photos taken by your zip line canopy tour guide. For your convenience, your group's photos will be sent to you via email providing you ease in sharing with friends and family.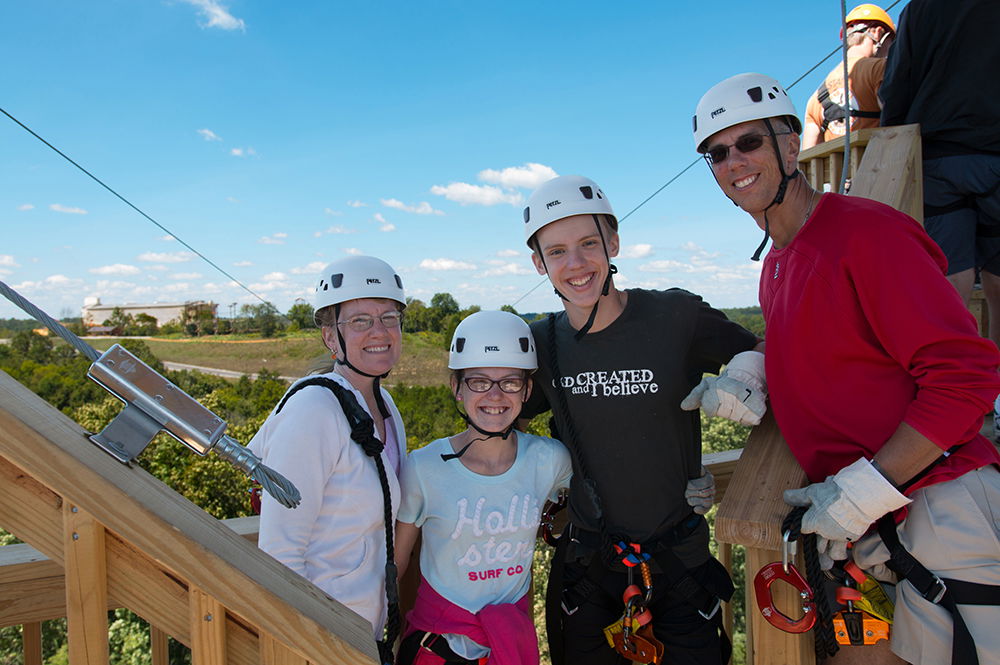 Call (855) 284-3275 today to add a little thrill to your Ark Encounter visit, or you can book your zip line adventure once you arrive at the Ark Encounter (spaces are limited). For more information, please visit the zip line page.