If you're planning to visit the Ark Encounter over Memorial Weekend, you're in for a special treat! Aside from enjoying our life-size Noah's Ark with three decks of exhibits, the beautiful grounds, and our Ararat Ridge Zoo, you'll also have the opportunity to enjoy a Legacy Five concert and comedy by "God's Comic," Brad Stine after you savor a delicious dinner.
Dinner, Comedy, and Music
This weekend, we have something extra special planned! If you are visiting with us May 24–27, 2019, we invite you to join us for an evening of food, music, and comedy (the Legacy Five concerts begin May 24, with the Brad Stine comedy performances starting May 25). This ticketed event is sure to be a memorable event for the whole family.
Each evening, beginning at 5:30, our talented culinary team at the Ark Encounter will be serving a meal with your choice of carved tri-tip of beef with horseradish cream sauce, herb roasted chicken with parsley potatoes, or coconut shrimp stir fry with rice. You'll also enjoy delicious sides and a wide variety of desserts.

After dinner, prepare to laugh as Brad Stine, sometimes known as "God's Comic," takes the stage. Brad is a hilarious, family-friendly stand-up comic. After his performance, settle back and enjoy a concert from the award-winning Southern Gospel group, Legacy Five.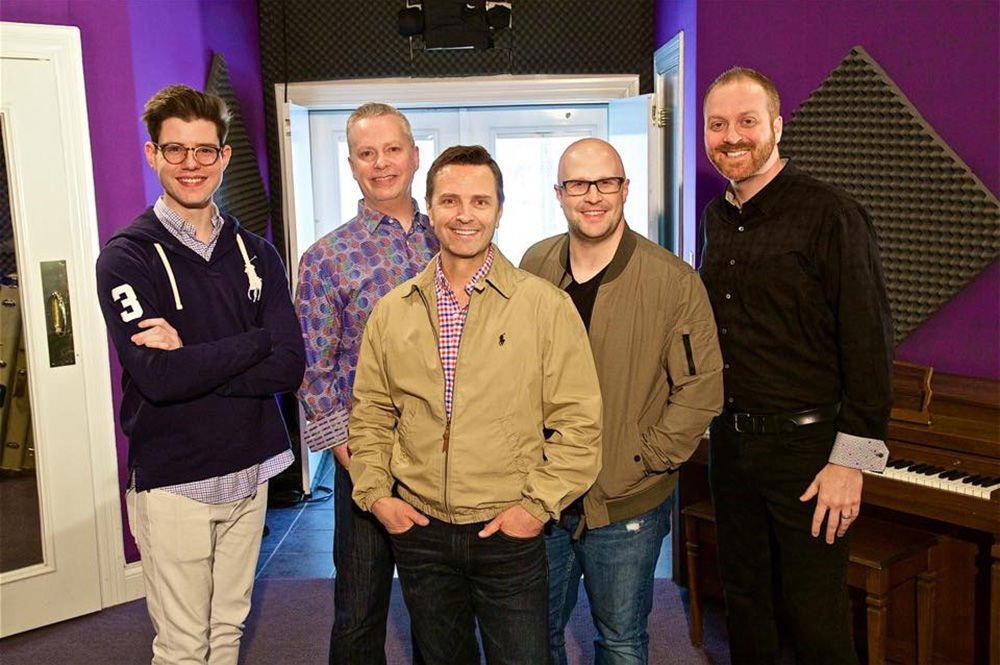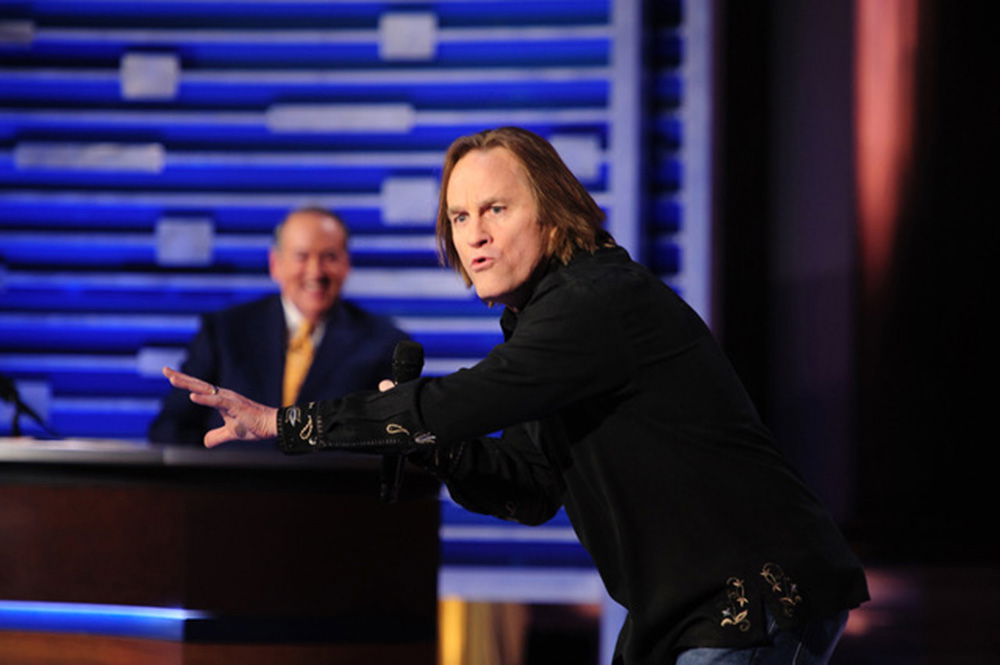 Learn more on the event page, and purchase your tickets during your visit to the Ark Encounter this weekend!
"Dinosaurs and More" with Ken and Buddy
We also have another special event coming up. On June 1, 2019, Buddy Davis—a very talented singer and songwriter and a guest favorite—will be teaming up with our CEO Ken Ham for "Dinosaurs and More—The True History of the World." You'll enjoy an hour and a half of music, learning, and all sorts of fun (you never know what might happen when Buddy and Ken get together!). This is designed for kids of all ages, and families and individuals (no matter your age) are sure to love it.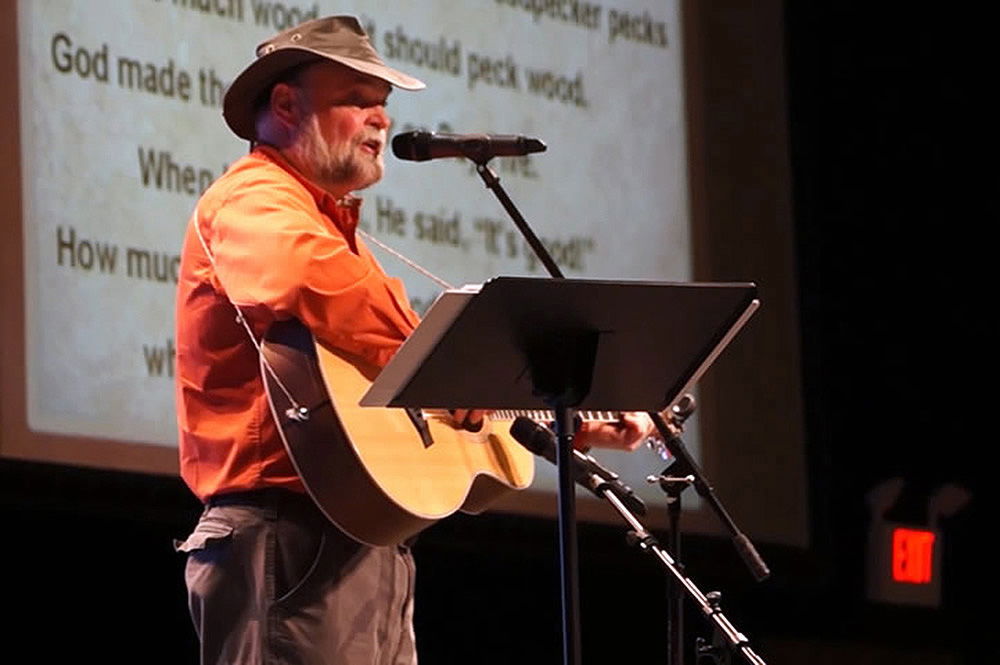 This event is free with admission to the Ark Encounter. It will be entertaining for everyone as you sing along with Buddy's amazing tunes and learn about dinosaurs from a biblical worldview.
Daily Events at the Answers Center
We're so excited that the Answers Center is now open at the Ark Encounter, and we can use it for free daily events. These events include daily showings of New Beginning—an AiG short film—a daily speaker, and concerts, such as southern gospel group Southern Salvation. In addition to daily events, to add to your Ark experience, we also have certain special events, such as showings of Pure Flix films on select days.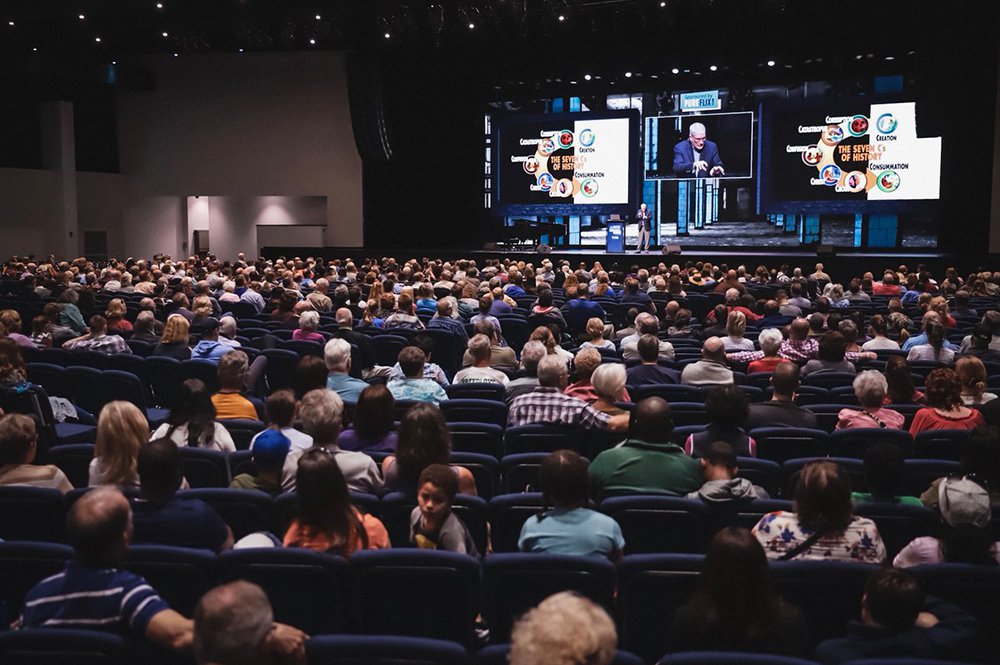 So, no matter when you are visiting this year, be sure to check our events page. That way you won't miss any of the exciting events taking place during your visit. Share your favorite photos with us on Facebook, Instagram, and Twitter using #arkencounter.