Allow at least 5–6 hours to visit the Ark Encounter attraction.
Many people ask how much time to allow for a visit to the Ark Encounter and all that it has to offer. You can easily spend at least a whole day visiting the Ark, the Ararat Ridge Zoo, enjoying a meal, and catching one of our dynamic, world-class speakers at the Answers Center. It will take 5–6 hours to take in the entire experience at a leisurely pace.
Parking and Bus Ride
Your Ark Encounter visit starts with parking, ticketing, and riding a bus to the attraction. We recommend that you purchase your tickets online in advance to help speed up this process. Be sure to look out the window during the bus ride so you can see the life-size Noah's Ark in the distance!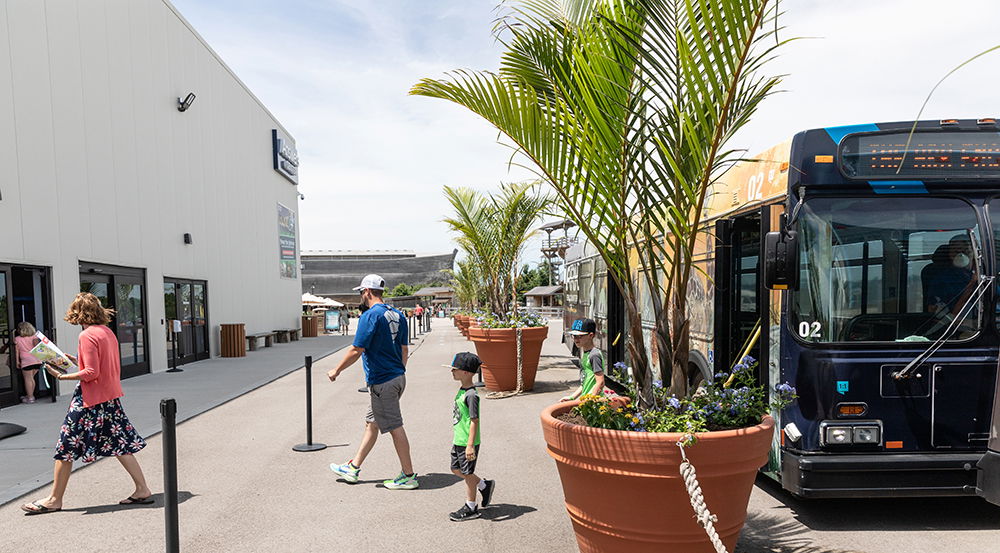 Answers Center
The Answers Center includes a bookstore, refreshments, a coffee bar, and a large auditorium with presentations throughout the day. We host daily speaker presentations, concerts, video presentations, and more in the auditorium. Be sure to check your daily schedule to decide which ones you'd like to attend!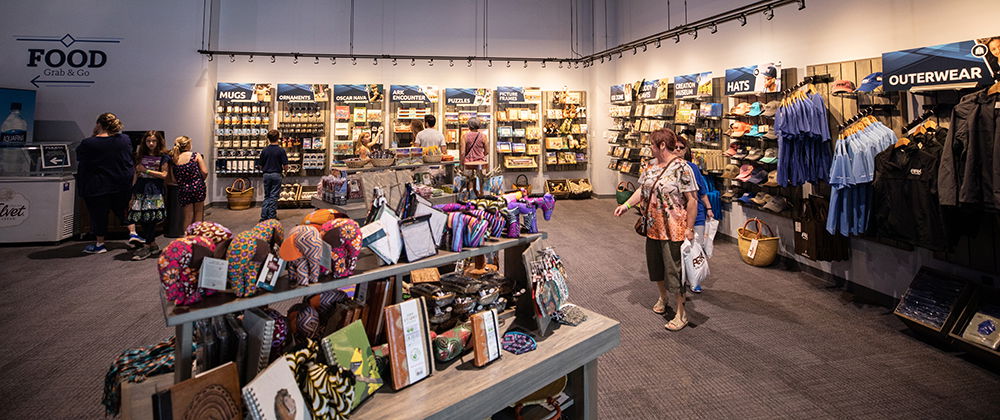 Life-Size Noah's Ark
The history of the Bible vividly comes to life at the world-class Ark Encounter. Scores of teaching exhibits about the Flood, Noah, and the animals are designed to answer your questions about the biblical account of Noah's ark. Allow at least 2 hours (or more) for your tour through the Ark and its many exhibits.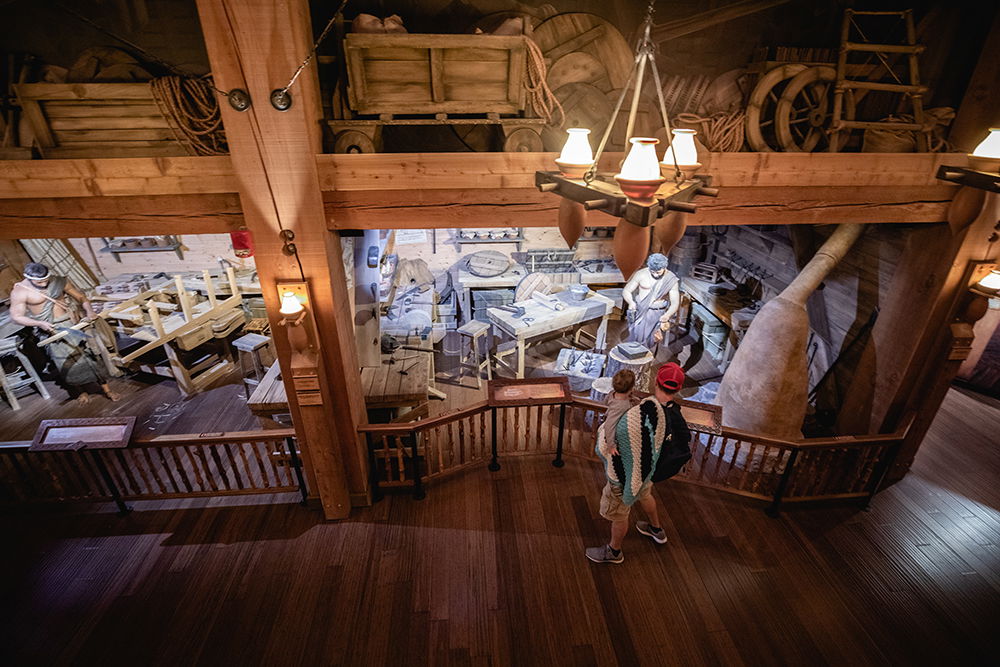 Ararat Ridge Zoo
Visit animals from around the world at the Ark Encounter's Ararat Ridge Zoo. The zoo is fun for the kids, with biblical teaching for all ages. Stop by our Animal Actors Stage for daily animal presentations. You can even ride a camel with a view of the Ark! Your zoo visit is included with Ark Encounter admission; camel rides have additional cost. Don't rush this unique opportunity during your visit.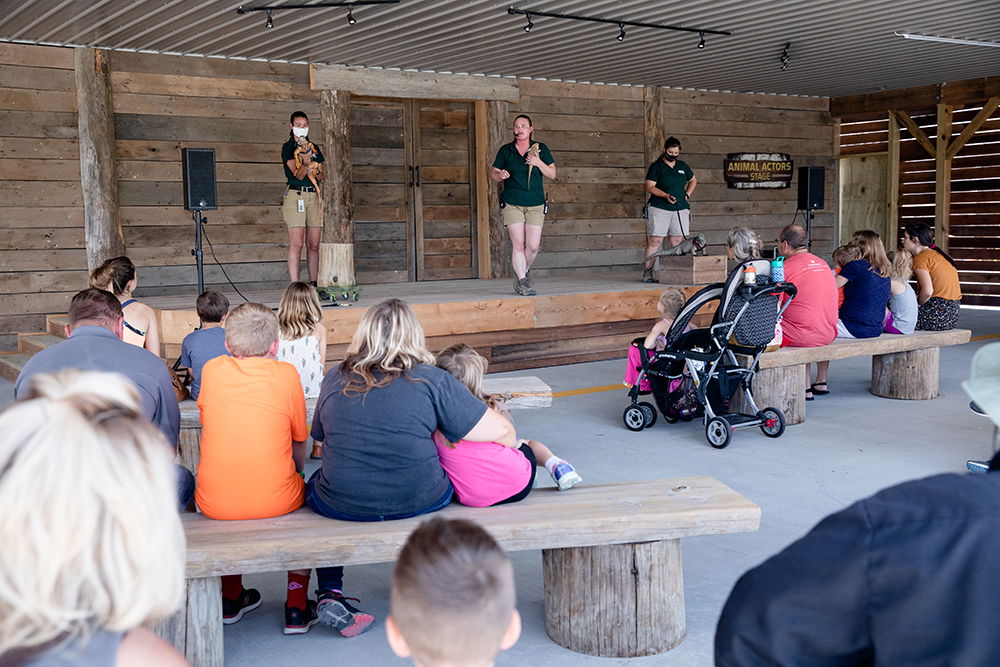 Outside the Ark
This cutting-edge playground, which is located near the Village Market, has been specially designed for children of all abilities. This means it's inclusive of children with various disabilities. We're excited that all children will now have yet another activity to enjoy during their visit—and their parents and grandparents can join the fun too!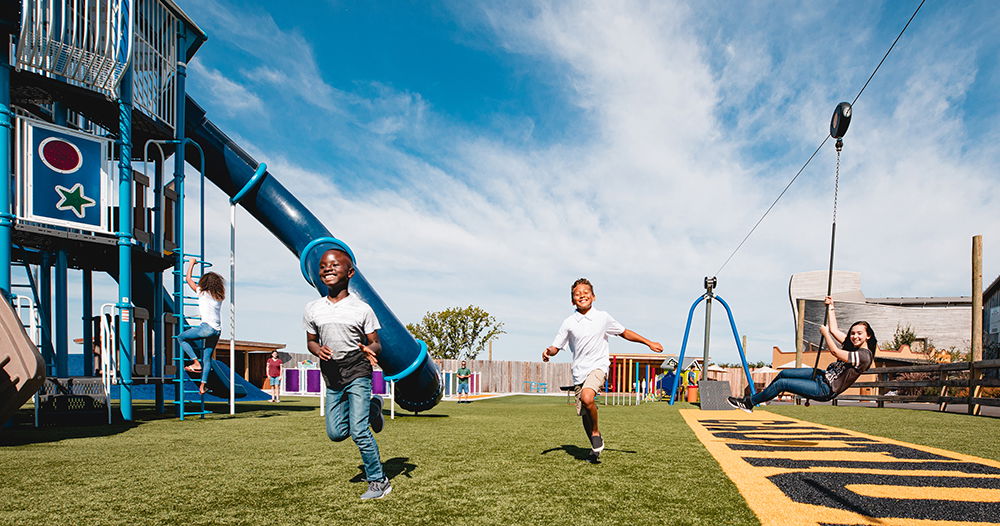 Outside the Ark, we also have a variety of shops, outdoor food venues, Monument Walk, and our bird exhibits. Take your time to explore these areas as well.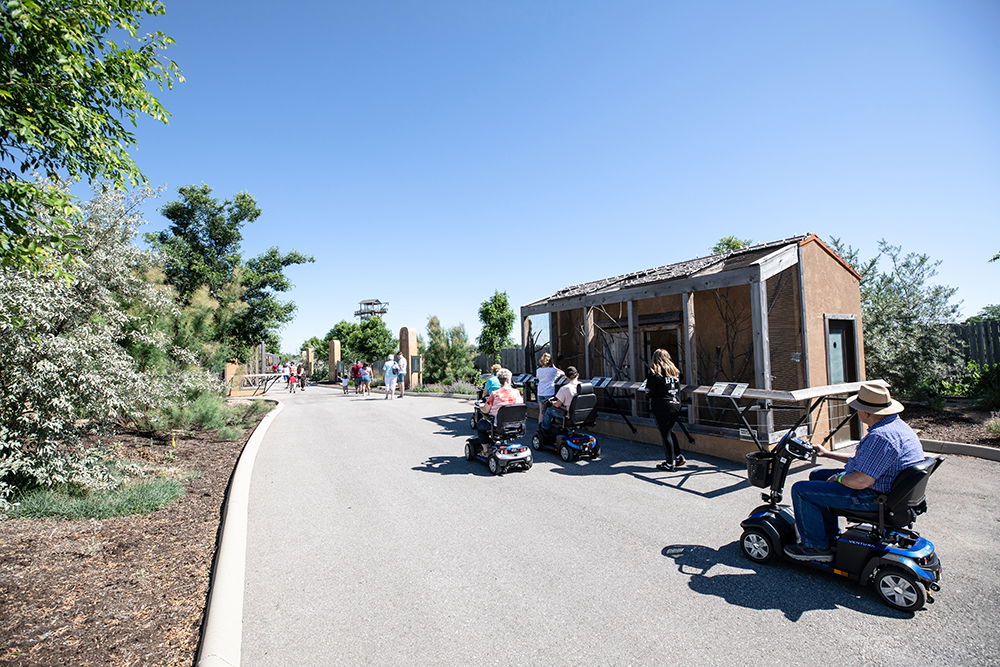 Family Dining at Emzara's Kitchen
Relax with your friends and family on the scenic deck of Emzara's Kitchen, our two-story casual restaurant with a spectacular view of the Ark. The restaurant is located outside the Ark, so you may want to grab something to eat before or after you board.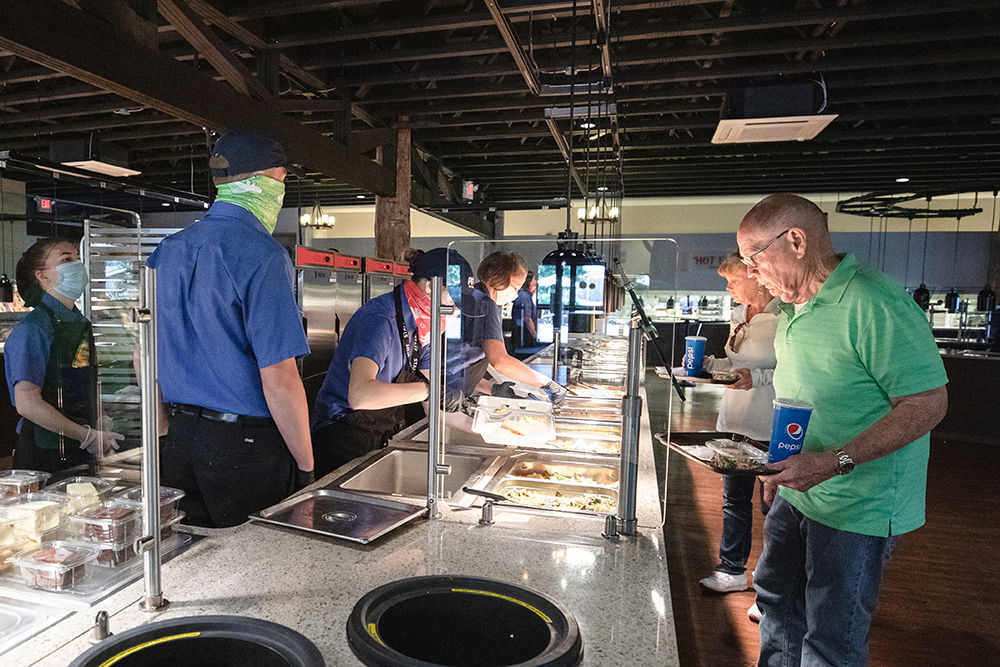 Mining Sluice & Fossil Find
The mining sluice at the Ark Encounter provides fun for all ages and is located behind the Ark by the Ararat Ridge Zoo. Purchase your bag of dirt for $10 (including tax) and head over to the panning sluice to see if your bag contains amber, horn coral, petrified wood, or shark tooth fossils.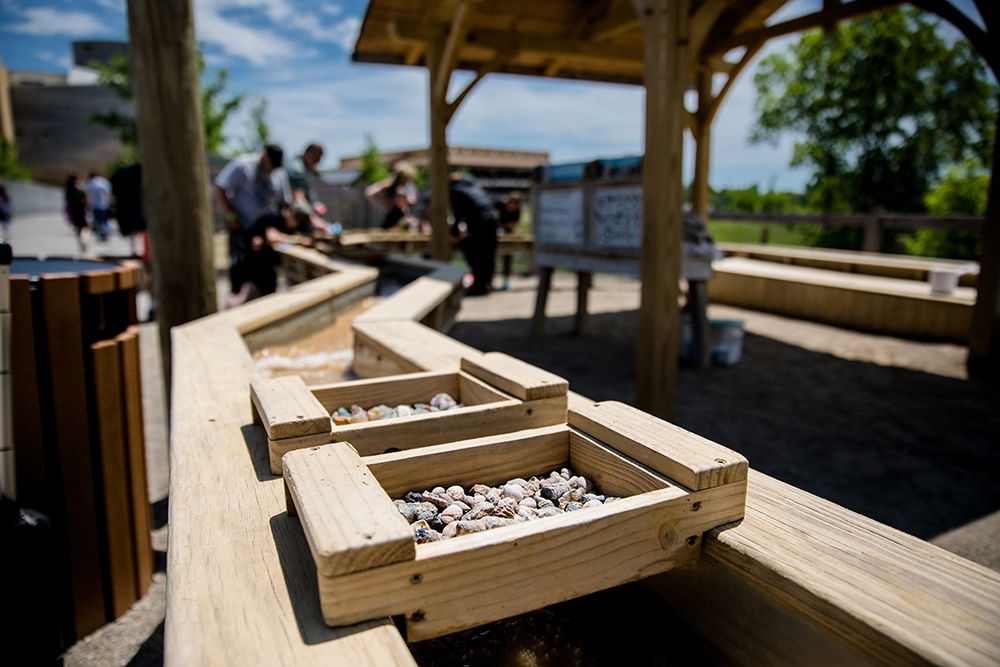 Zip Lines
Soar down thousands of feet of zip lines, reach up to 50 mph and 15 stories in the air. Ten of these mega zip lines are 1,000 feet or longer! Screaming Eagle Aerial Adventures offers packages for casual joy riders, thrill seekers, and everyone in between.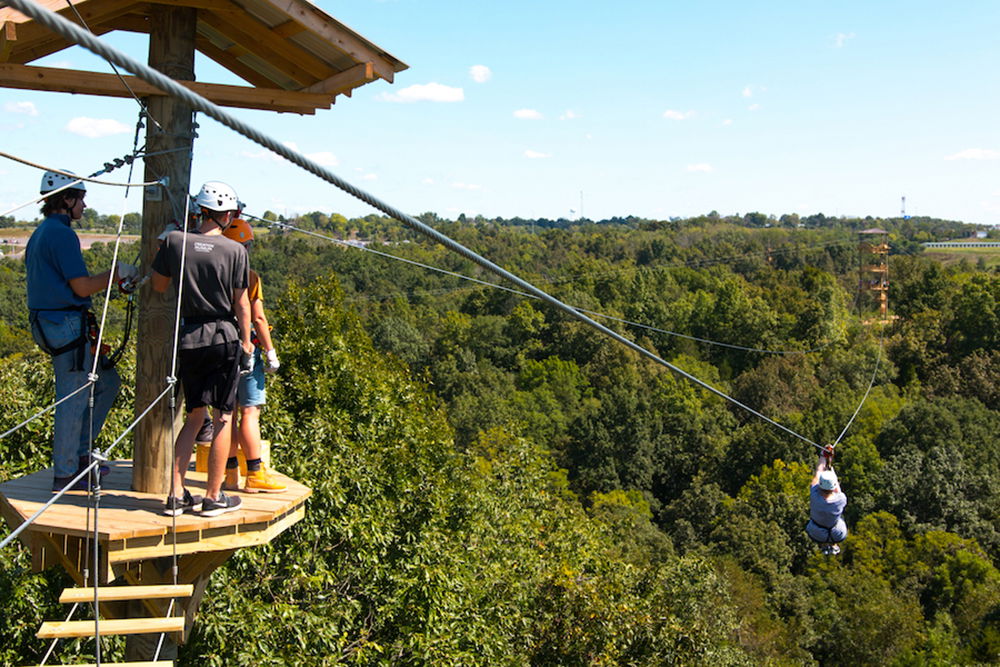 Be sure to make the most of your time at the Ark Encounter. Start planning your visit today!