As our guests visit the Ark Encounter each day, we see many people searching for the best photo spots to capture their experience to share with family and friends on social media. We're here to help! Here is a list of five of our guests' favorite places to stop and take a family photo.
Rainbow Arch
Our Rainbow Arch Entrance opened in May, and it has quickly become one of our most popular photo spots! People stop at the arch to get their photo with the life-size Ark in the background, and it has made a spectacular entrance to our attraction.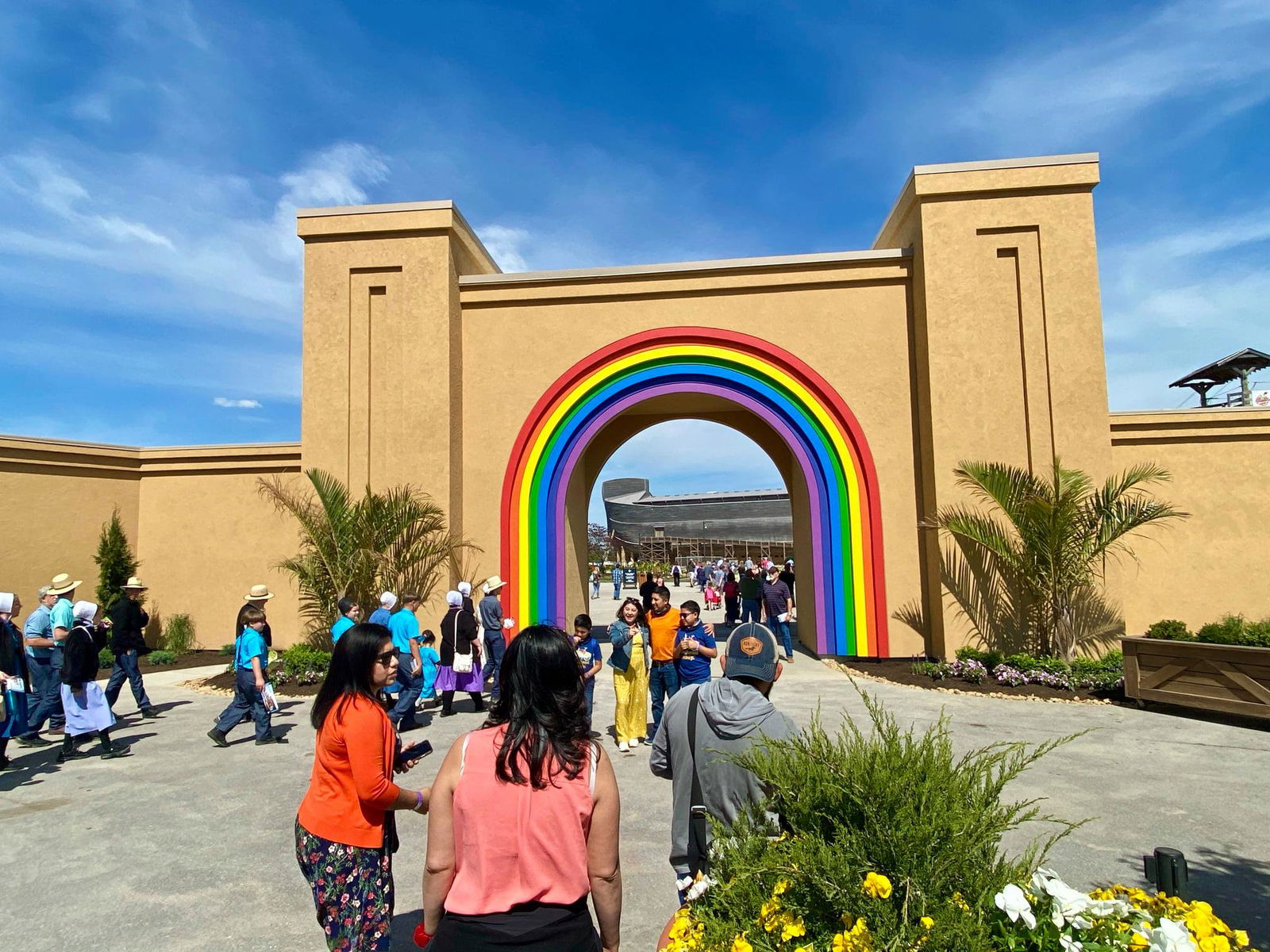 Front Circle
As you head towards our life-size Noah's Ark, be sure to step into the semicircle in front of the lake for a picture with the whole Ark as your background.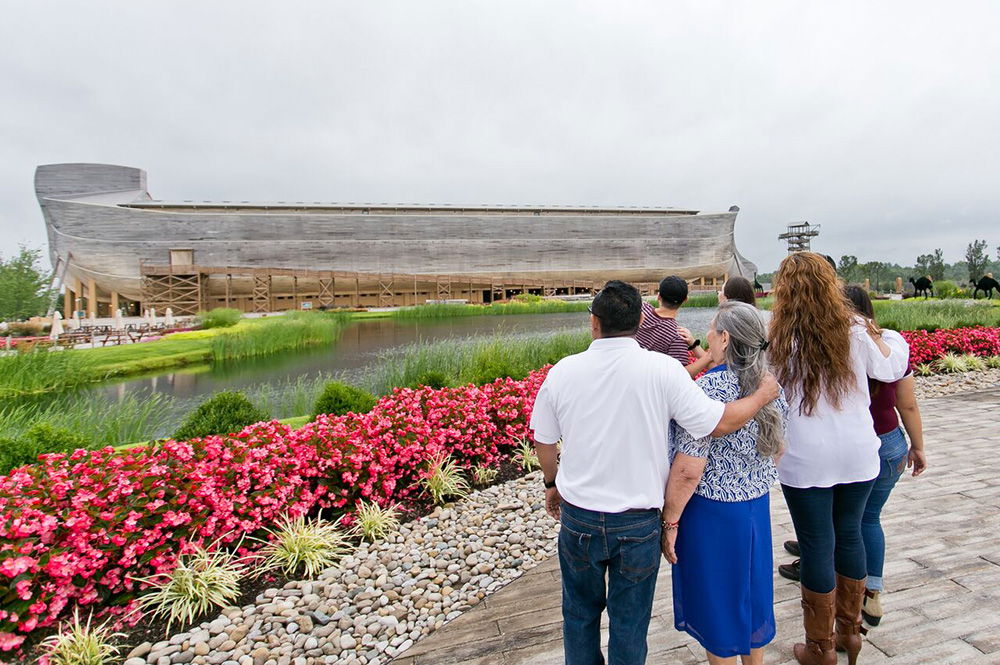 Noah Family Cut-outs
Kids, teens, and adults can enjoy getting their photos taken in front of the Ark with fun cut-outs of Noah's three sons and their wives. Our designers provided the artwork based on the figures we use for Noah's family inside the Ark.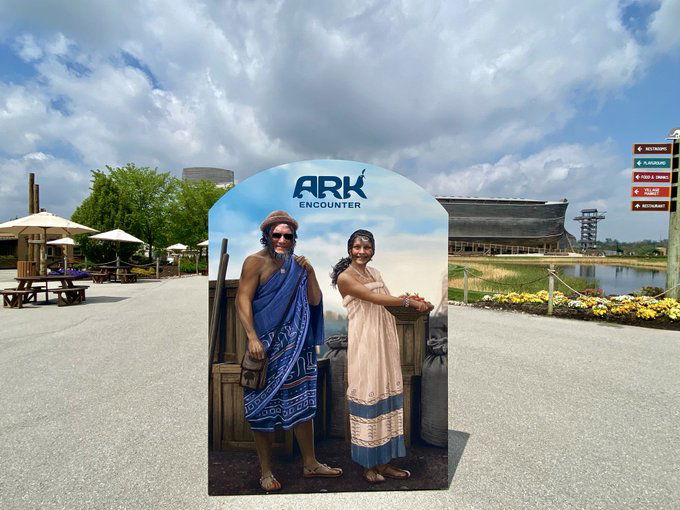 The Door
One of God's specific instructions for Noah was to build a door in the side of the Ark. The door at the Ark Encounter is a favorite photo spot for our guests. If you look closely, you will notice a cross shining overhead. Don't miss this special photo opportunity when you visit!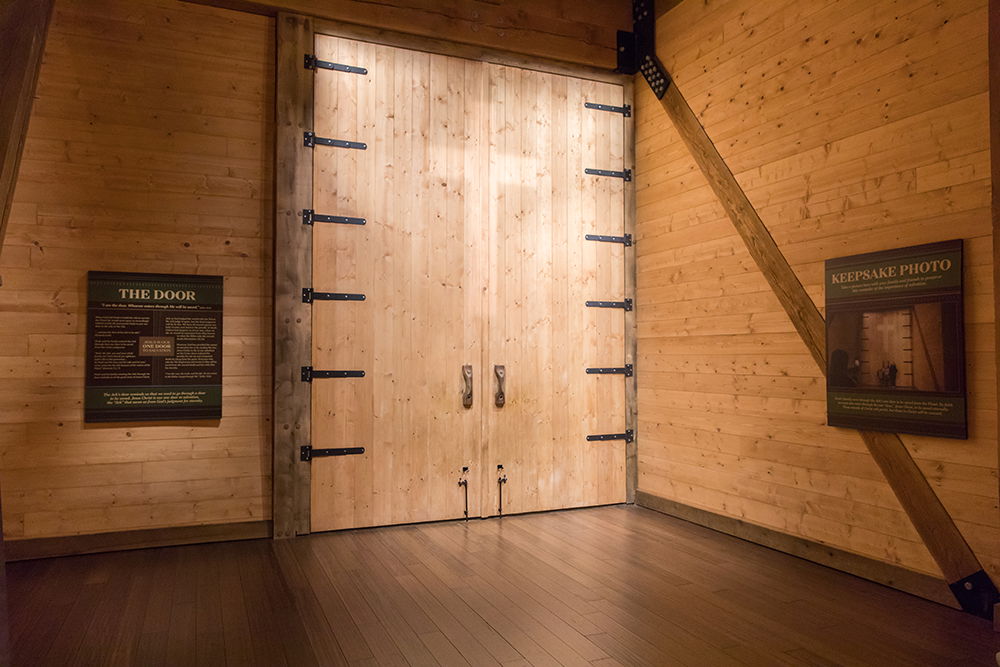 Massive Timber Poles and Beams
A favorite selfie stop inside the Ark is by our massive timber poles and beams. If you are looking for the best selfie spots, keep an eye out for our photo markers on the floor!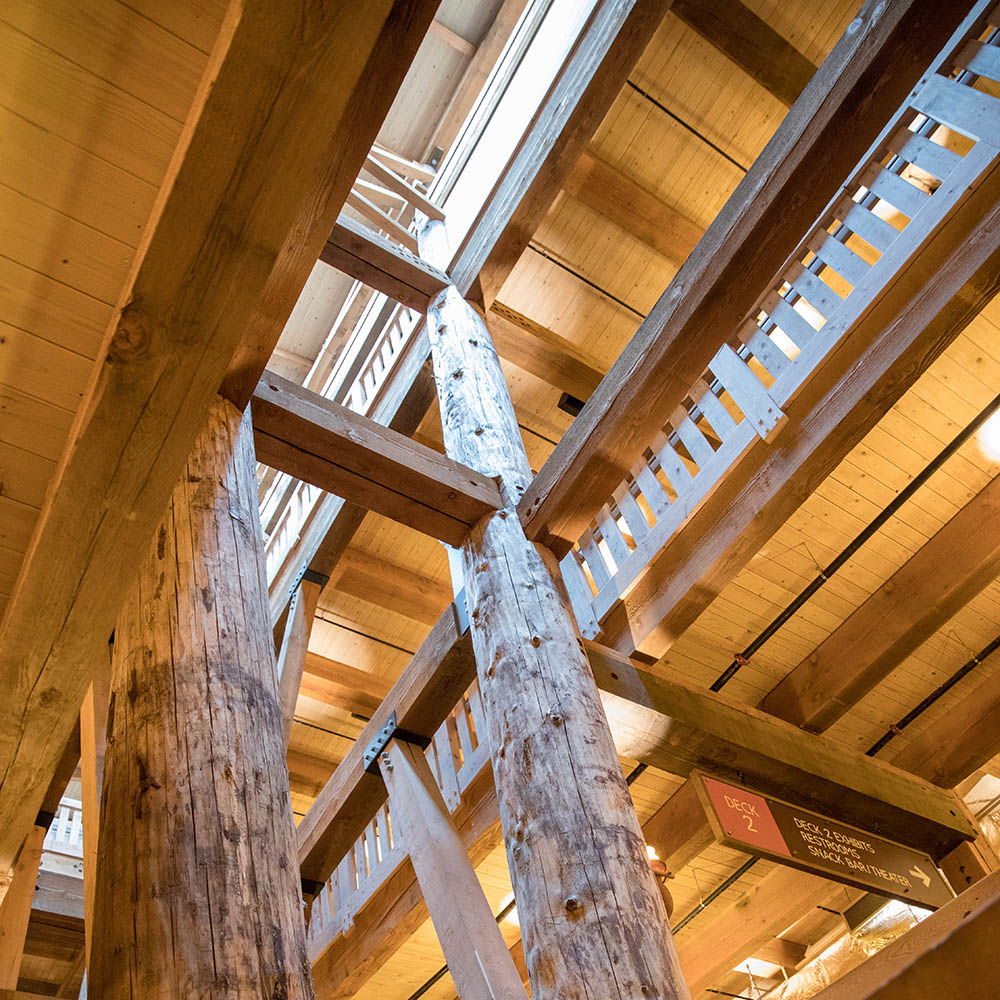 Start planning your trip to the Ark Encounter today, and be sure to snap a family picture at each of these photo spots so you can remember your visit with us for years to come. We'd love to see which places were your favorite, so share your photos with us on Facebook, Instagram, and Twitter!