Even though fall has just begun, the Ark Encounter is quickly turning into a winter wonderland! No, it's not snowing yet. But our grounds crews have been hard at work for several months, carefully setting up the hundreds of thousands of lights that will transform our life-size Noah's Ark into a spectacular Christmas display. Because there are so many lights, they begin in August each year.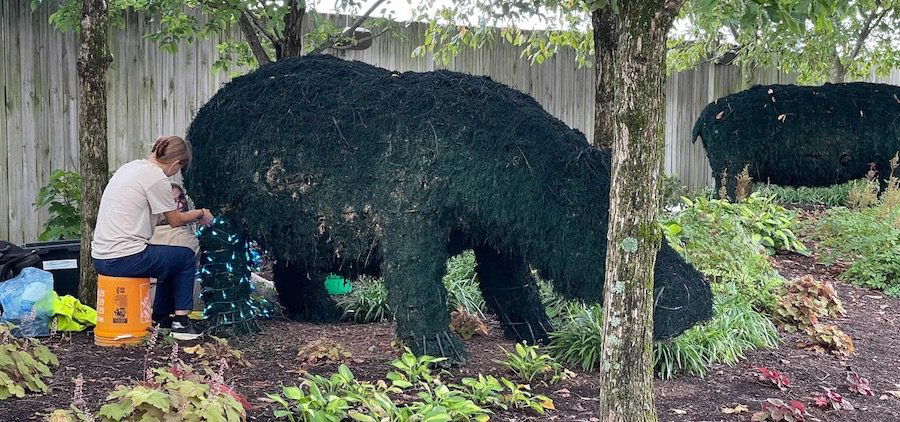 By the time our Christmas programs begin on November 24, 2023, lights will be twinkling around trees, buildings, topiaries (such as the hippo above!), and so much more at our life-size Noah's Ark and the museum.
We're thankful for our dedicated crews that begin working early in the morning—long before guests arrive—months before our Christmas programs begin!
ChristmasTime Is Coming!
Bring your whole family for this special event that kicks off the day after Thanksgiving (November 24) and runs Tuesday through Saturday until December 30, 2023. ChristmasTime at the Ark Encounter features a sea of lights, the Ark illuminated in rainbow lights, live family-friendly programming, carousel rides, and much more. This event is sure to become your next family tradition, as it has for many families in the tri-state area and far beyond!
When you join us for ChristmasTime, be sure to stop by the Answers Center for A Family Christmas Program. The show begins with our animated Encounter the Wonder show. This will be followed by live music performed by TrueSong, our resident vocal group, and a video presentation by the students of Answers Academy.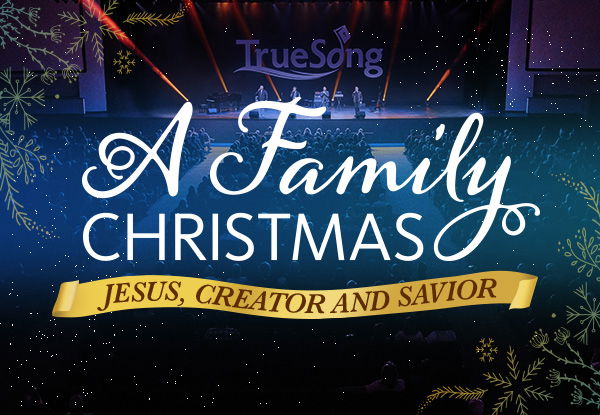 This exciting Christmas program includes popular Christmas songs along with great storytelling and a compelling message, and is an experience that the whole family is sure to enjoy!
Work Where You Can Make an Impact
Are you interested in joining our team? On October 12 (3–6 p.m.) and November 4 (12–4 p.m.), we will host open interviews at Mt. Olivet Christian Church for our seasonal positions (400 Eibeck Lane, Williamstown, KY 41097). You can apply for a job, be interviewed, and potentially be offered a position all on the same day!
If you are interested in applying for a position at the Ark Encounter but cannot join us for our open interviews, please apply online. A full list of open positions is available on our jobs page.
Join us for our upcoming open interviews, or apply online today to work where you can impact the lives of people around the world this Christmas season.