Now that several bents are in place, and the technique of placing them has become routine, we should see the Ark's size increase rapidly in the near future. The masonry of the east tower is complete and most of the central tower's masonry work is complete. So we can start building and attaching the Ark to them. More concrete footers have been poured for the additional piers to support the bow and the stern.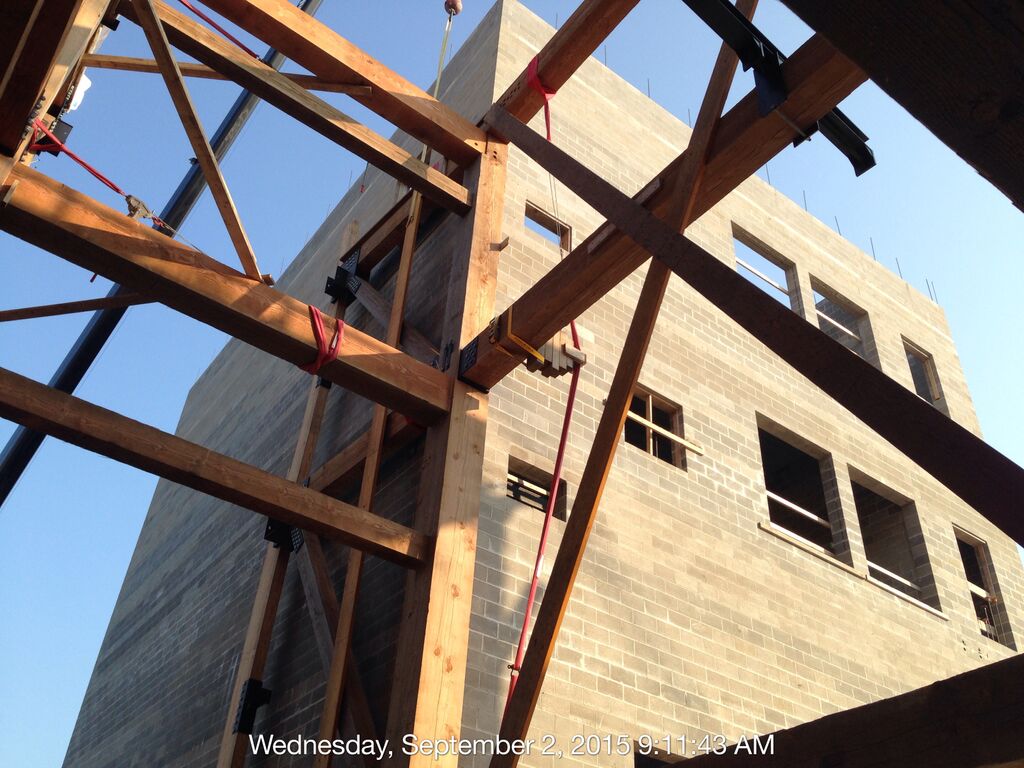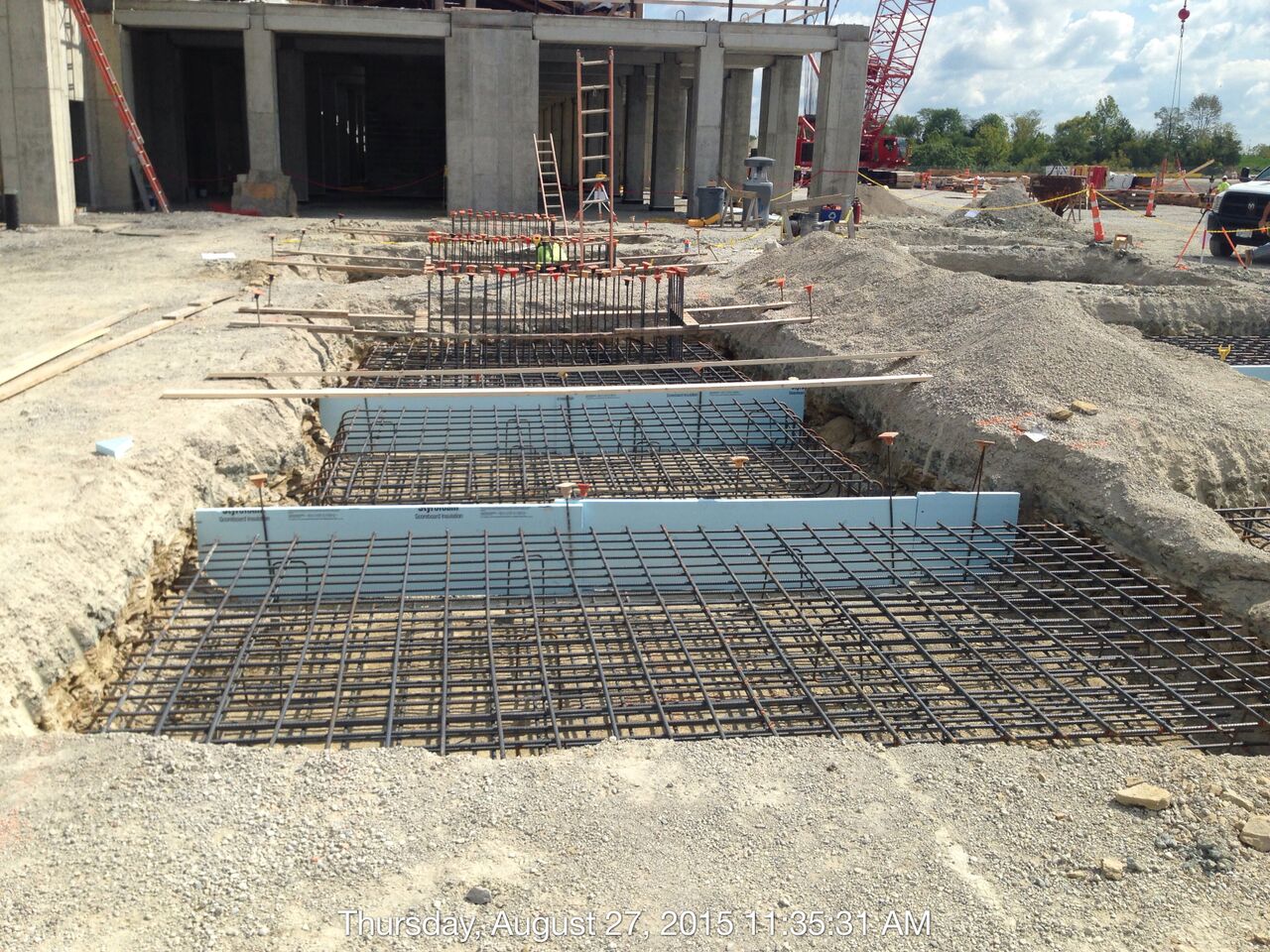 We have also seen the additional growth on the roof level where we hope to have a restaurant when we open. In the meantime, plans are under way to build a separate restaurant on the ground just off the bow end of the Ark that will seat around 2,000 people. With so many visitors expected, we hope that this restaurant, our cafeterias, and other vendors will be able to keep the guests' appetite in check. We do not want any hungry guests looking at the many various animal kinds on board the Ark and thinking of taking a bite out of any. Remember, man wasn't given permission to eat meat until after the Flood (Genesis 9:3), so our Ark animals are not on the menu.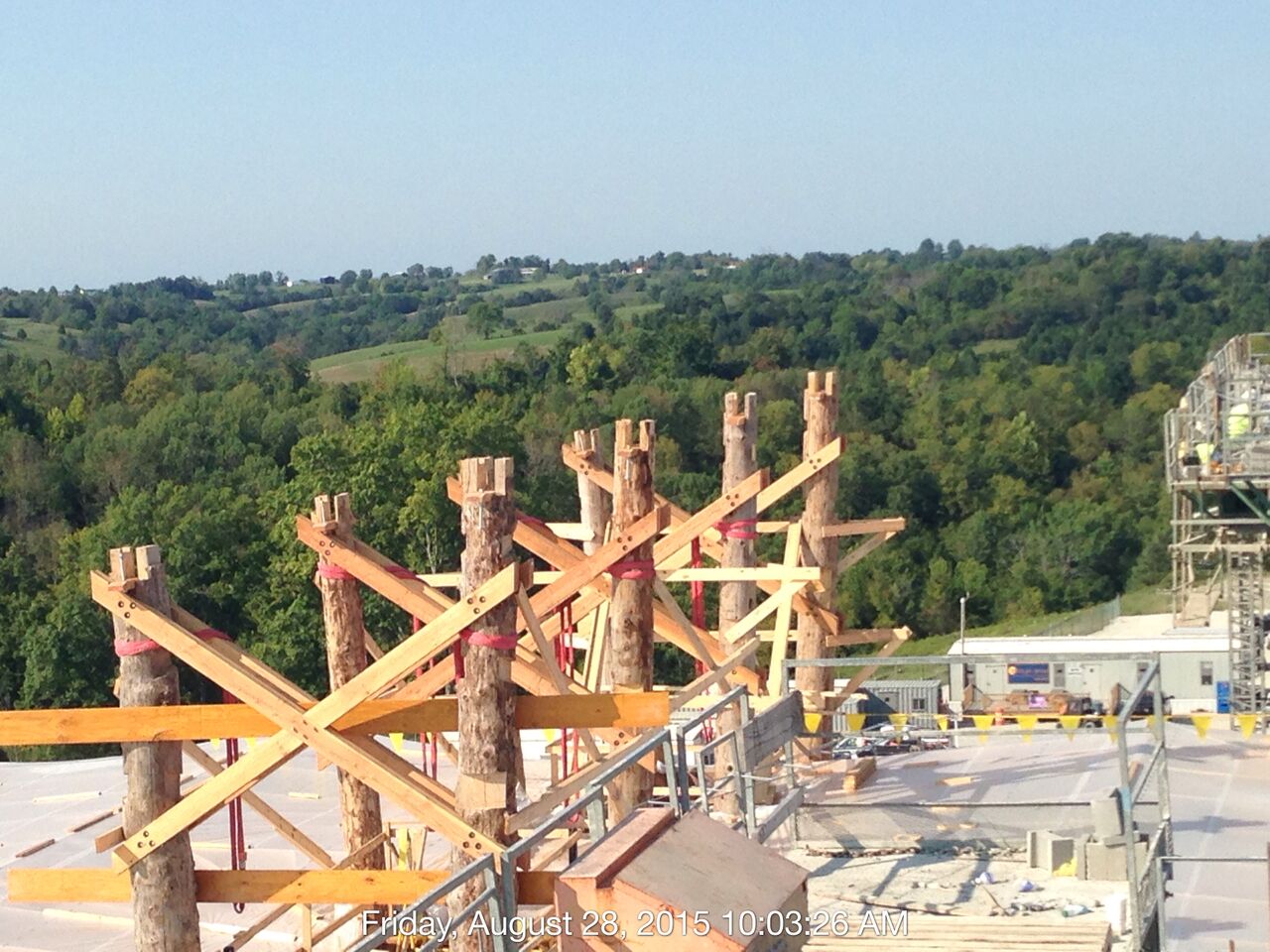 If you would like to be a part of this unique opportunity to help build the Ark, visit here.