This past Monday, several people on the team who are working on the Ark met at the Ark Encounter property to come up with answers to several outstanding questions. First, we met at the massive 4,000-space parking lot to determine how to "dress up" the swales that were created to collect the runoff from rain. It doesn't help that when we took off the tops of the ridges, it left us at bedrock. It's not easy to grow grass if there is not enough topsoil for grass roots.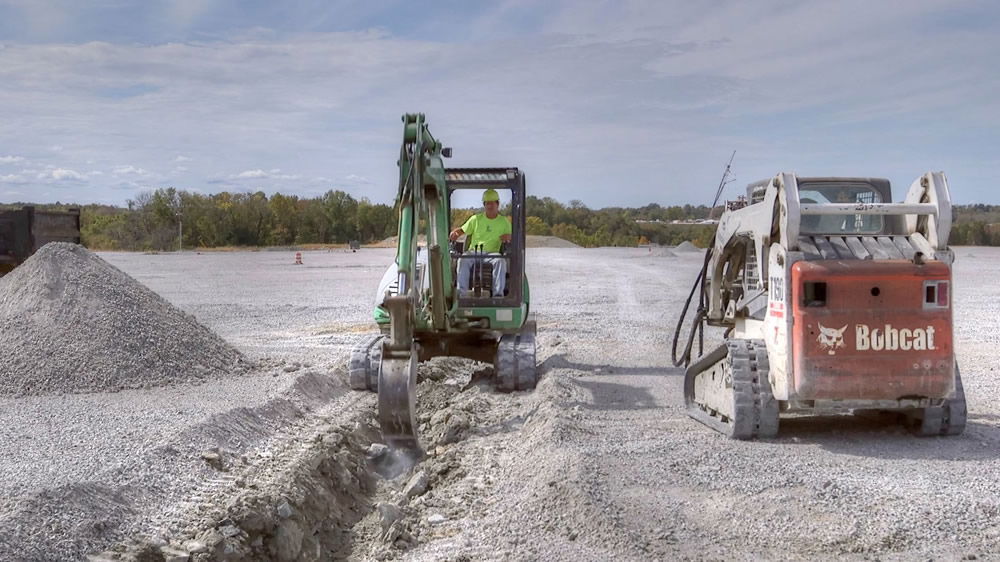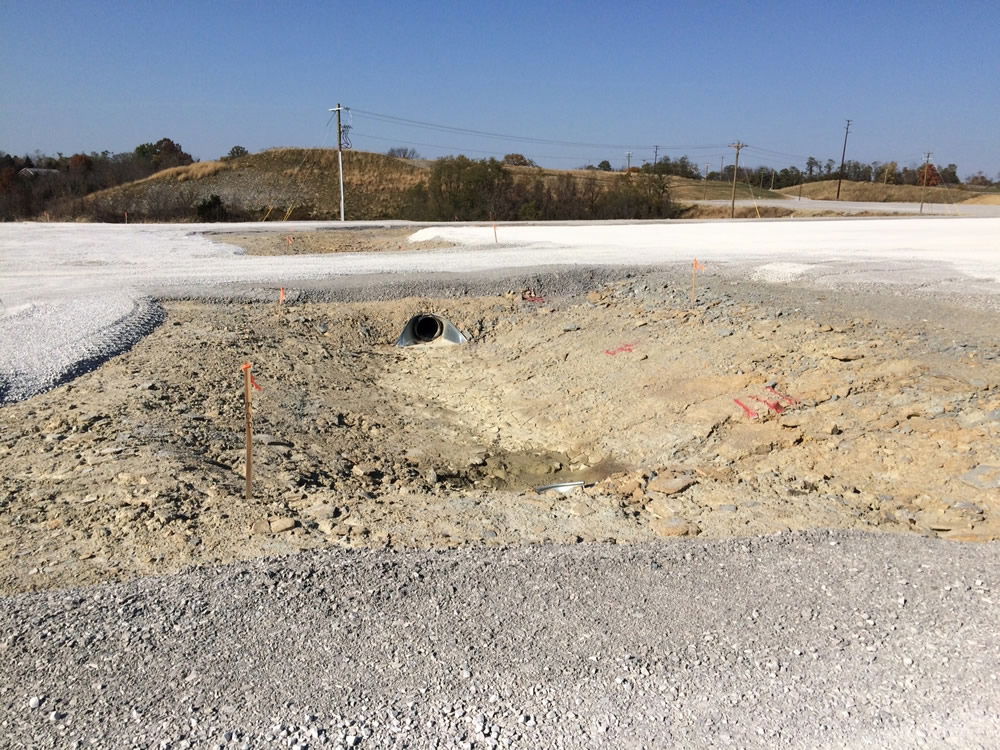 Then we proceeded to the ridge where the Ark is located and discussed many logistical aspects of the events surrounding the day that we are all eagerly awaiting: Opening Day. And when will that be? Come back on November 12 when we will be announcing the Ark Encounter opening date!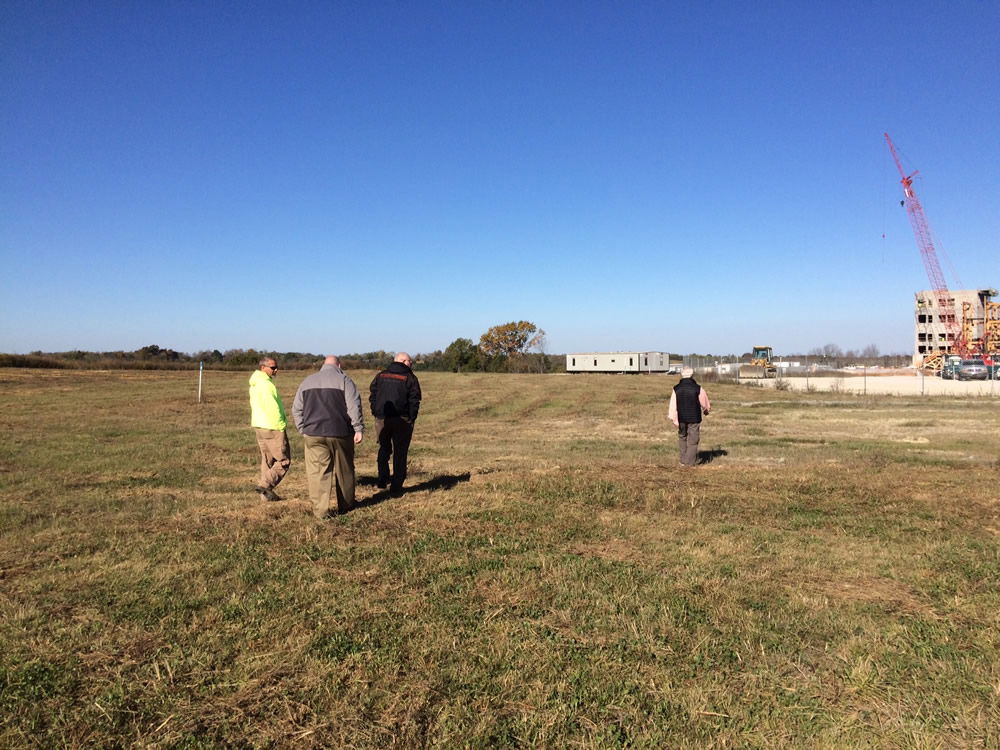 Next, we moved over into the space where the huge gift shop of over 12,000 square feet will be located. We learned from the gift shop at the Creation Museum that people are more comfortable shopping when there is plenty of elbow room. The old adage that a crowd attracts a crowd doesn't apply to gift shops.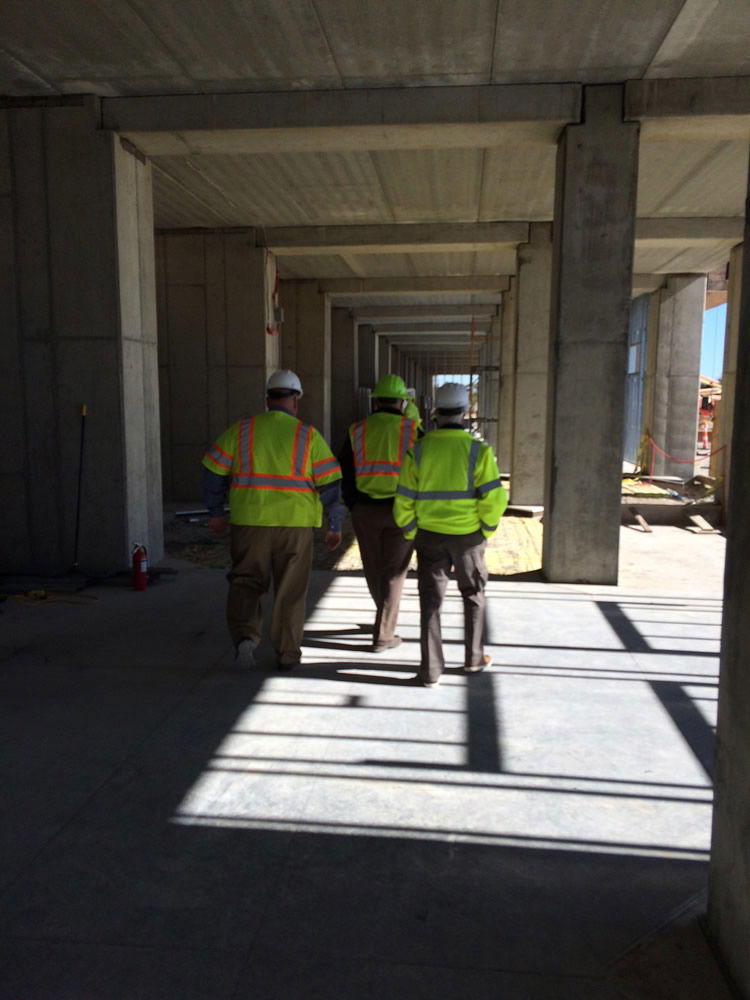 Before we left, we had to check out the work being done on the towers to see the procedure of the concrete and blocks being masked over so as not to take away from the Ark's wooden structure and period setting.