As we've mentioned in previous Ark blogs, visitors to the Ark Encounter will move from the parking lot to the outpost where their tickets will be scanned. Guests will then board a bus that will transport them down into a beautiful valley, across our bridge (currently under construction), and then they will ascend the road to the site of the life-size Noah's Ark.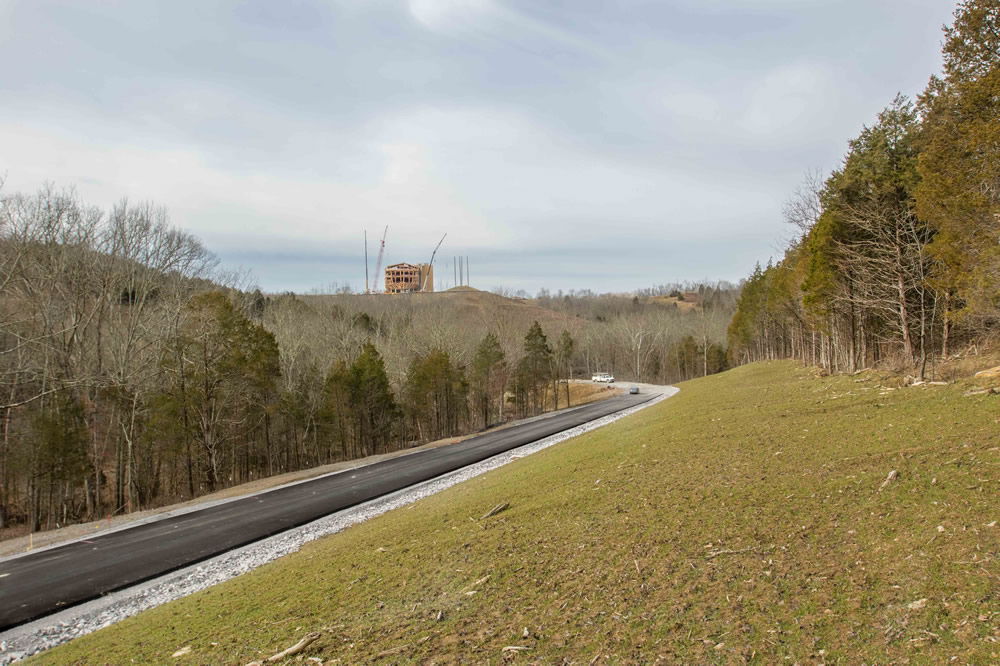 ---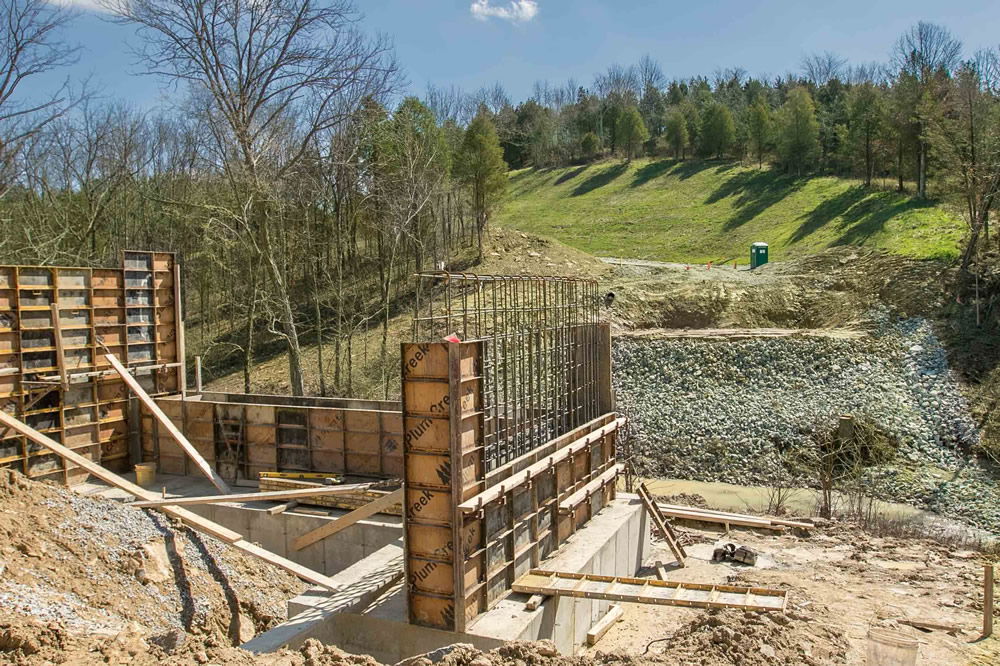 This mile-long scenic route required a significant amount of work to complete. Here is a post from last year showing some of the progress made on the road at that time, and another post that includes a video showing some of the preparatory work for the bridge we have to build along the route from the parking lot to the Ark. This earlier post discusses the buses we'll use to transport groups en masse to the Ark. It was fun and helpful to run a test to see how many people could be quickly loaded and unloaded from one of the buses. We want to make sure our guests have an enjoyable and speedy journey from their cars to the feature destination!
It's going to be so exciting to watch visitors get their first up-close look at the Ark as they round the final curve along the bus route. Even though they will still be a few hundred yards from the Ark at this point, the structure will still appear extraordinarily massive. Guests will be dropped off at the landing where the adventure really begins.
Please check back soon for the next Ark tour post to get a preview of the items you will see on your way to the Ark's queue line when you visit after the Ark Encounter opens in July.