With opening day just around the corner, we're enjoying warmer weather that allows construction progress on Ark Encounter to continue.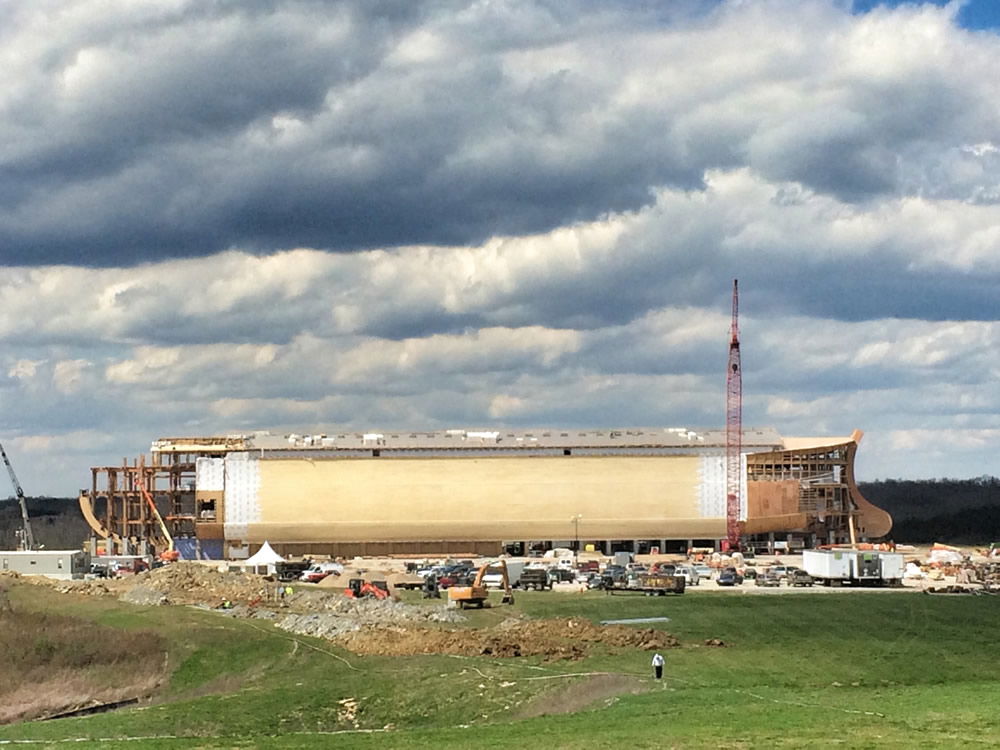 From the photo on the sign below, you can see how the Ark is coming into shape and get an idea of what the completed structure will look like.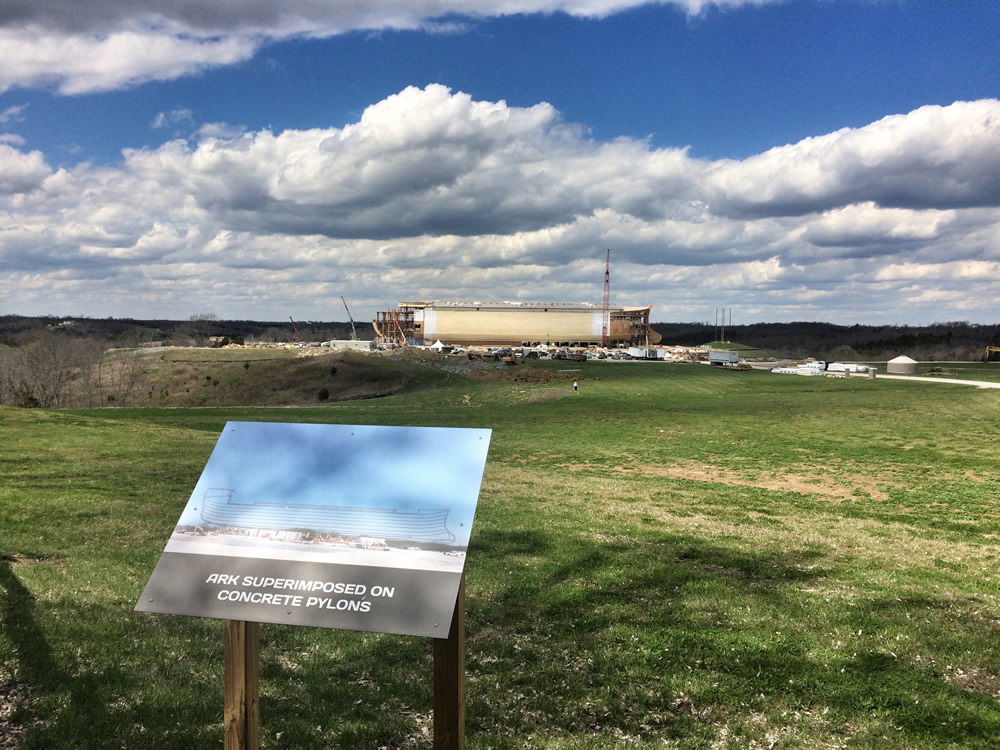 With blue skies and green grass growing outside, the plants inside our greenhouses are growing as well. Some of these plants will go inside the Ark when it's finished.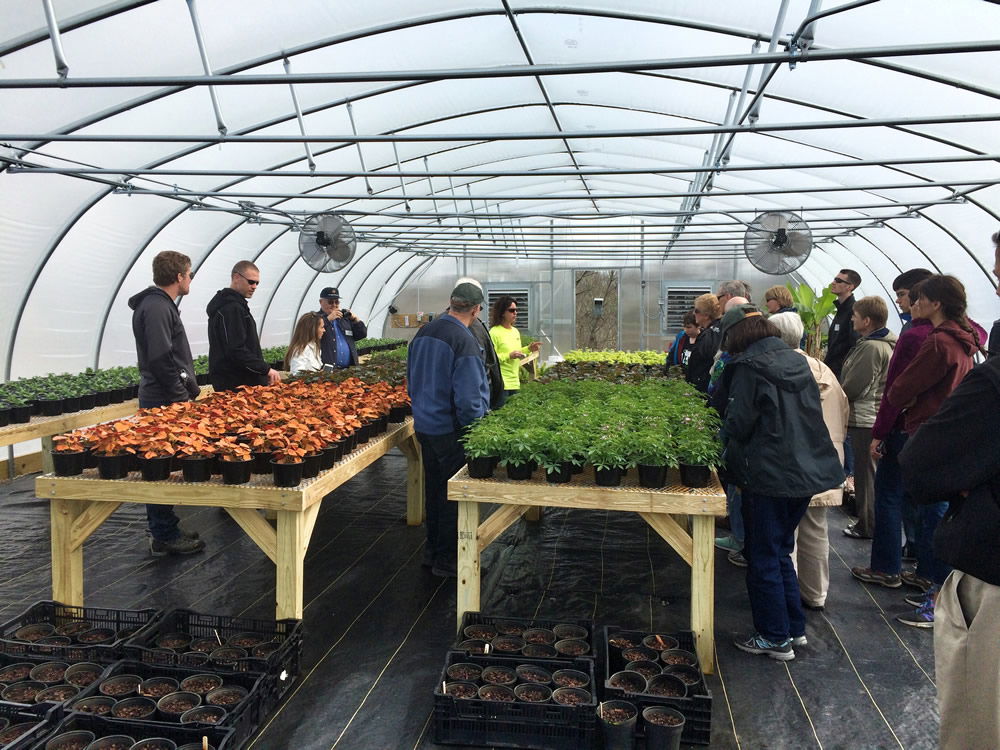 We're looking forward to seeing you July 7, 2016! Be sure to reserve your spot soon.