Recently, we were excited to announce our first public performer at the Ark Encounter. In case you missed it, Dove and Grammy award-winning Christian music artist Steven Curtis Chapman will perform live on August 5, 2017!
While he may be our first public concert at the Ark, Steven Curtis Chapman won't be the first contemporary Christian artist to visit our life-size Noah's Ark. Learn more about the concert below, and see who else has stopped by.
Raging Waters Concert Series at the Ark Encounter
Don't miss your opportunity to hear Steven Curtis Chapman in concert and visit the Ark Encounter on August 5. This is a great opportunity to be encouraged and challenged to stand on the authority of God's word through music and the Ark exhibits.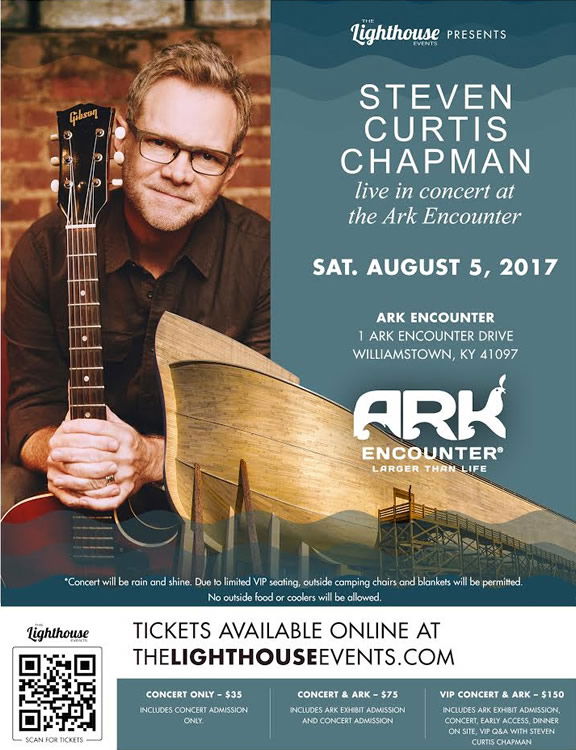 Tickets are available for the concert only or as a combo ticket to both the concert and the Ark. There's even a VIP concert ticket, which gives you early access and admission to both the Ark and the concert, as well as a special VIP dinner and Q&A session with Steven Curtis Chapman. Be sure to purchase your tickets through The Lighthouse Events.
MercyMe's Bart Millard
Contemporary Christian music group MercyMe lead singer and songwriter Bart Millard and his family visited the Ark on July 25, 2016, following the group's concert at the Cincinnati Reds game the day before. The Millards joined friends from Indianapolis at the Ark. After his tour, Bart wrote, "This is pretty incredible. I can imagine a music stage with the Ark as the backdrop."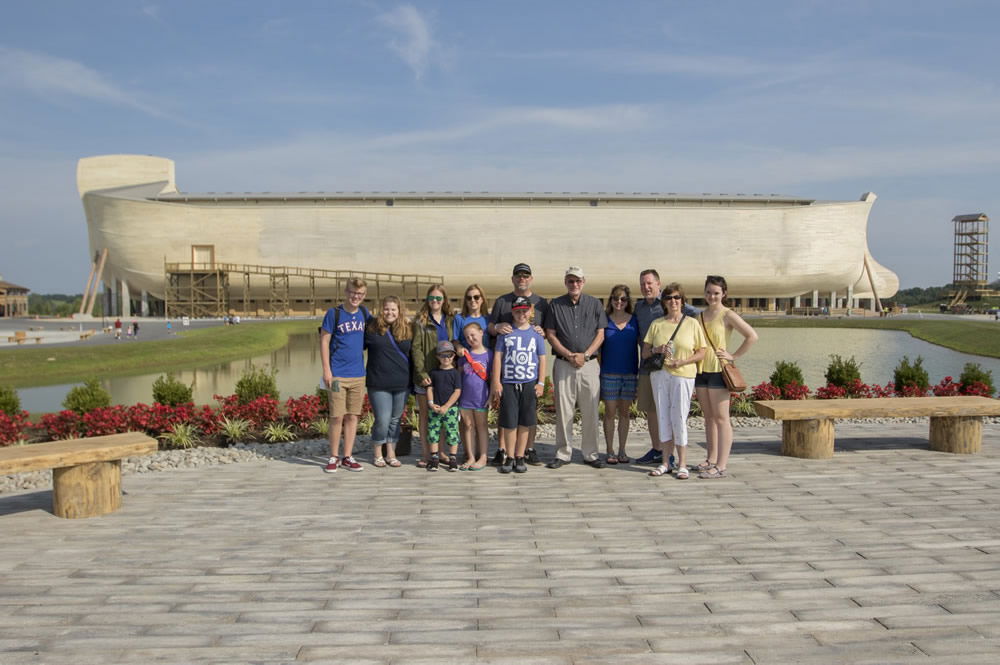 Casting Crown's Mark Hall
After his wife visited the Ark Encounter in March, Mark Hall and a few of his Casting Crown band members toured the life-size Noah's Ark prior to their concert in Northern Kentucky. Though their visit was brief, they wished they could have spent more time looking at everything in detail. You can see what they thought about their time at the Ark Encounter in the video below with Ken Ham.
Start planning your trip to attend our first public concert at the Ark Encounter! After the Steven Curtis Chapman concert, be sure to share your pictures with us on Facebook, Instagram, and Twitter using #arkencounter.