Christmas will be here before we know it, and the Ark Encounter is ready with an impressive selection of handmade, one-of-a-kind gifts! When you join us for ChristmasTime at the Ark this year, don't miss the opportunity to browse our 4,000-square-feet of dedicated fair trade retail in three different areas at the Ark Encounter.
After you take in our stunning new projection show on the side of the life-size Noah's Ark, head into the West Village and the Ark Encounter gift shop to see what fair trade items are available. Learn more about where you can find these unique products below.
Trader Muki's
As you enter the West Village from the drop-off circle, head into Trader Muki's, home to fair trade artisan crafts. Here you will find everything from jewelry and ornaments to candles and woven baskets.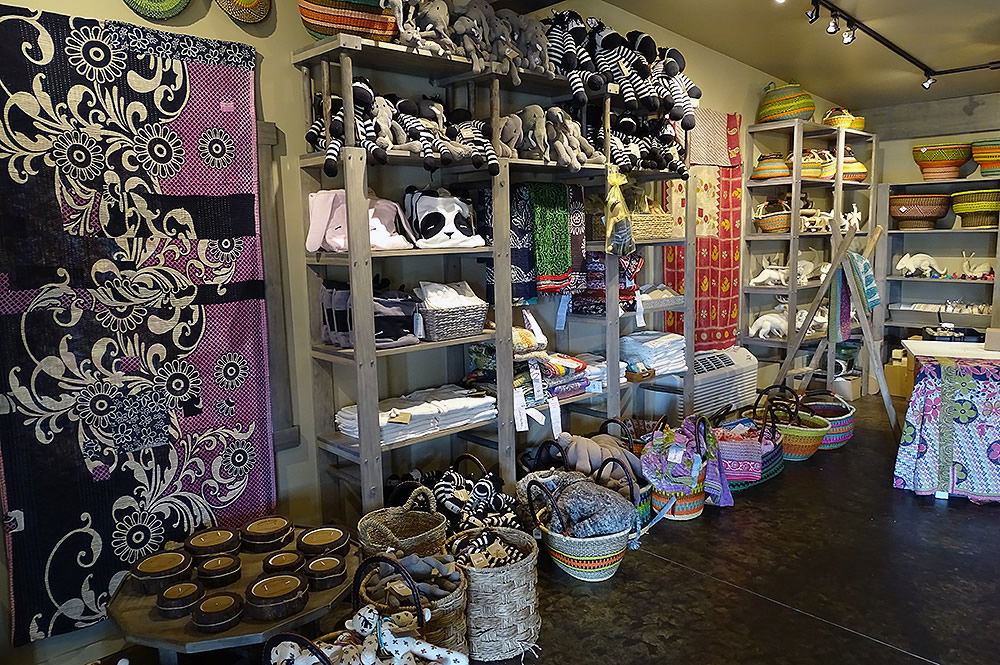 Potter's Wheel
Have a coffee or tea drinker in your family? Look for unique mugs in Potter's Wheel, which is also located in the West Village. You can also find a variety of beautifully handcrafted jars, trivets, and other pottery pieces here as well.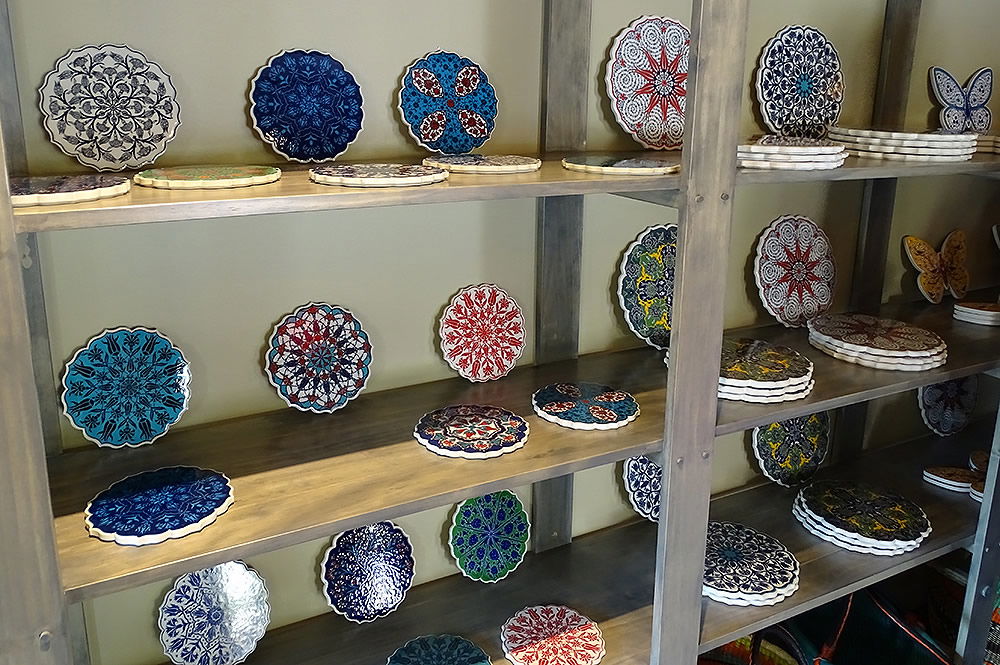 Gift Shop
Of course, you won't want to miss the diverse fair trade selections inside the Ark Encounter's gift shop on the bow end of the life-size Noah's Ark. We also have a wide assortment of Ark-themed gifts and resources in the gift shop. With a wide variety of options, we have something for everyone on your list!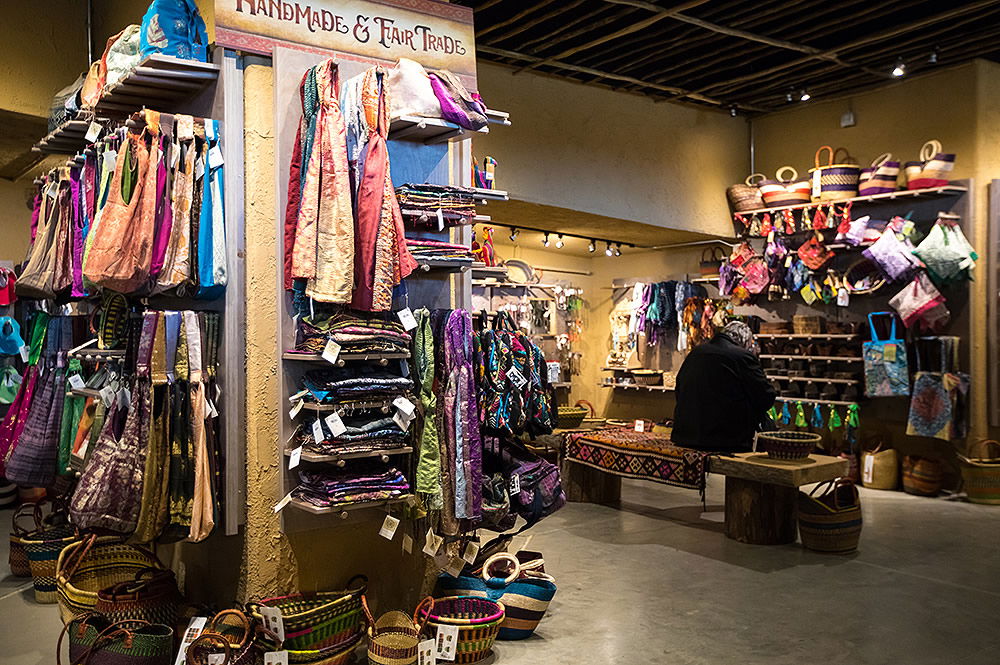 The Gift That Gives Back
Giving a handmade gift from our fair trade selections helps support impoverished people around the globe. If you see something that you think someone on your list might like, make sure to get it during your visit. Since these products are completely unique, they may not be available when you return.
Fair Trade Giveaway Contest
Starting December 1 through December 12, you could win one of our fair trade items during our Fair Trade Giveaway Instagram contest. Be sure to follow the Ark Encounter and Ark Encounter Fair Trade on Instagram to find out how you can win.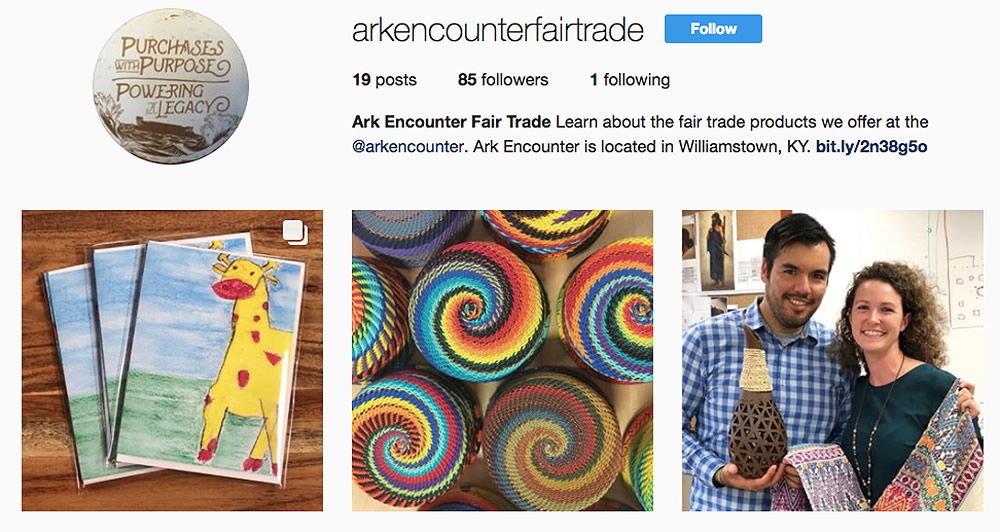 Start planning your trip to visit us during ChristmasTime at the Ark! Share your favorite photos from the event with us on Facebook, Instagram, and Twitter using #arkencounter and #explorethegrounds.