The time has come—our exciting new ChristmasTime at the Ark event starts tomorrow! Start a new family tradition with this free event that includes a stunning animated program, "Encounter the Wonder," projected onto our life-size Noah's Ark! Don't miss this powerful message of hope when you visit ChristmasTime at the Ark.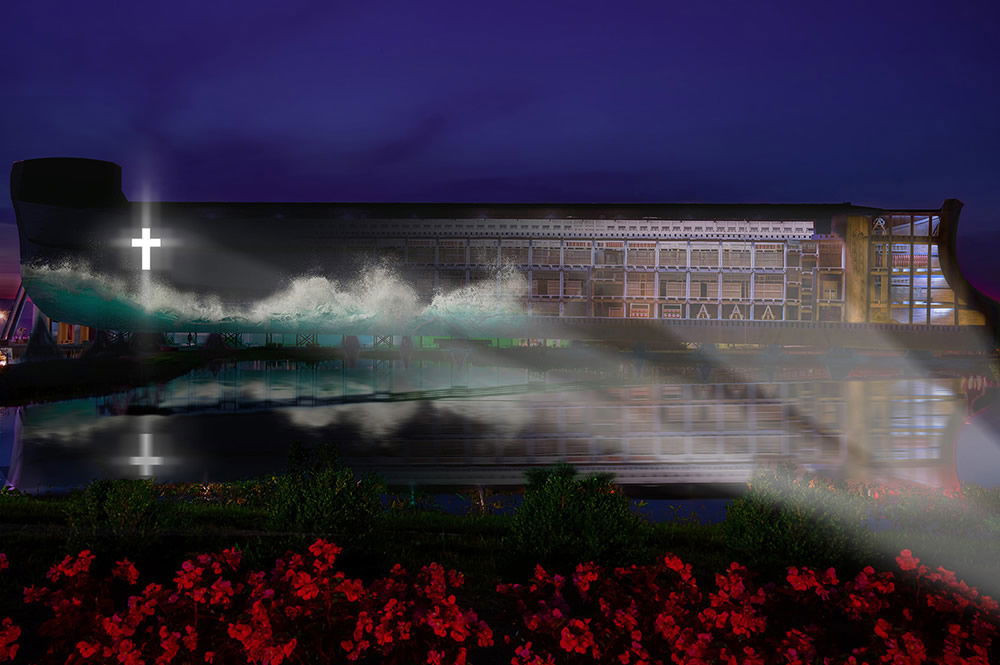 "Encounter the Wonder" Behind the Scenes
As you prepare to join us for ChristmasTime at the Ark, get a behind-the-scenes look at some of the work that went into creating "Encounter the Wonder" projection show.
This first video shows a "motion capture" session that records action for some of the show's character animation. An actor puts on a motion capture device connected to a 3D rig in the computer, so anything the actor does is recorded on that rig. The information can then be applied to the 3D characters of Adam, Eve, Noah, and many others who will appear in the final production.
This second video shows how the production team actually records physical elements to create some of the effects that are incorporated into the show. In the video, the artists record the flow of black ink to simulate some of the fluid, watery motions needed for the depiction of the Flood account. This footage is then brought into the computer and composited into the final video, along with many other amazing elements.
Scene Sneak Peeks
Check out these two videos to get a glimpse of what you will see in the "Encounter the Wonder" show during ChristmasTime at the Ark.
And here are a few images of some scenes you will see during the show. Just look at the details!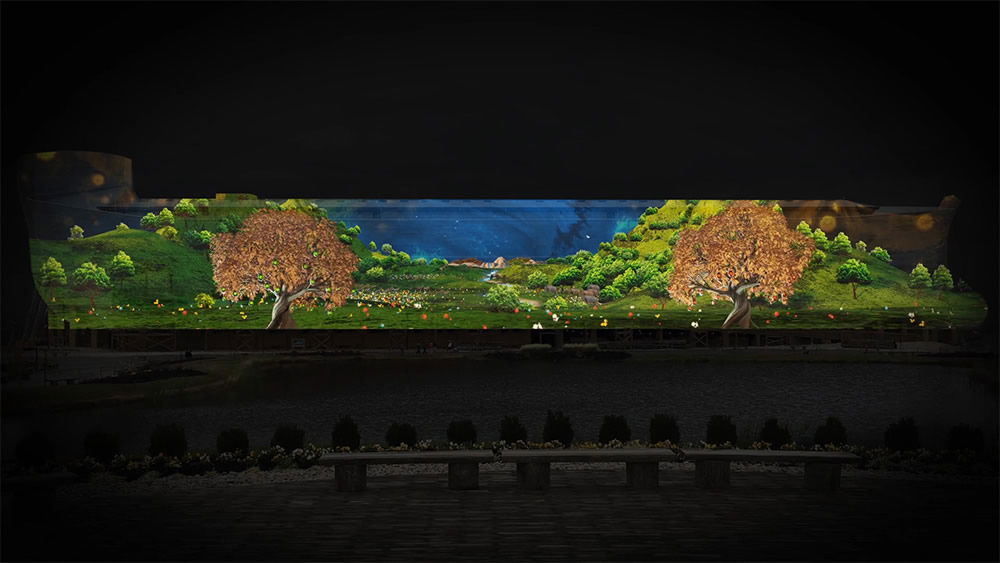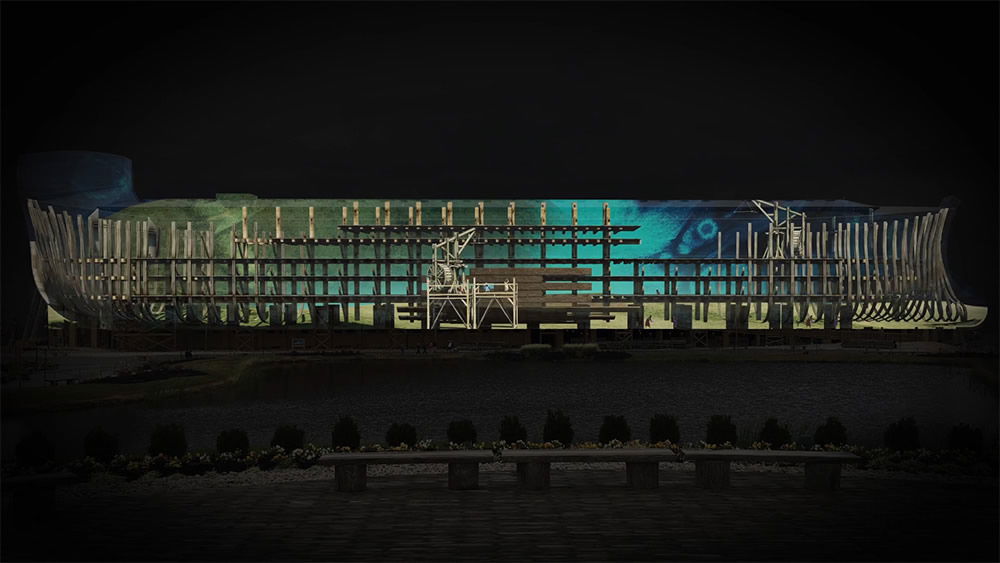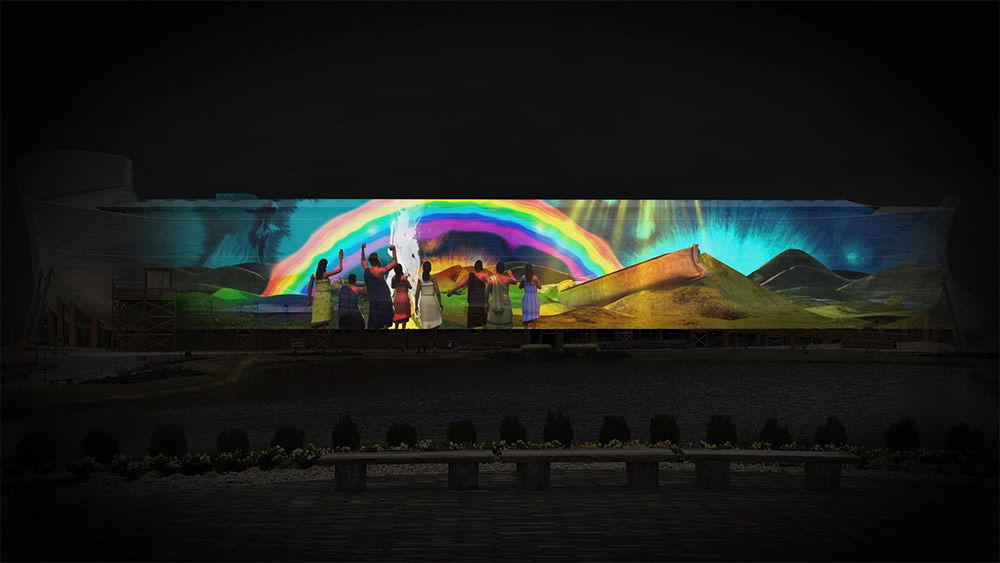 Explore the Grounds
In addition to catching the "Encounter the Wonder" show, enjoy the dazzling light displays around the Ark Encounter grounds. You can also shop in our large gift store and West Village shops for an extensive variety of fair trade items, grab a meal from Emzara's buffet restaurant or our other food vendors, and stroll though Ararat Ridge Zoo.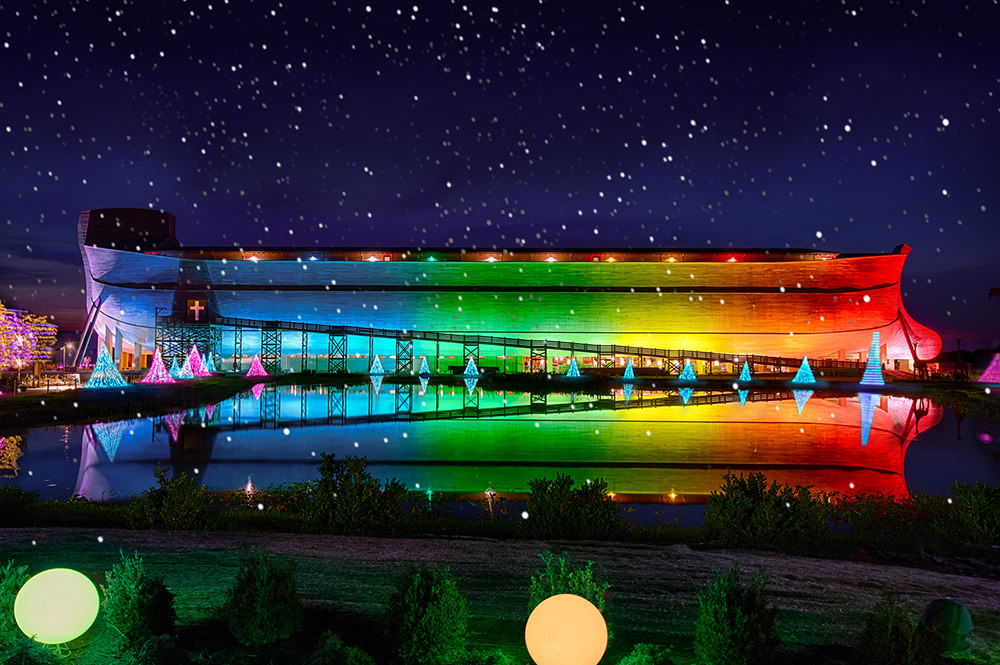 ChristmasTown at the Creation Museum
When making your holiday plans, include a visit to our sister attraction, the Creation Museum, for the 10th annual ChristmasTown. During this family-friendly event, catch a glimpse of the amazing details that surrounded the wonder of our Savior's birth. Enjoy the dazzling lights, see the live nativity, and have fun as you learn more about this special time of year. Between December 16–23 and December 26–30, ChristmasTown will start each night at 5 p.m.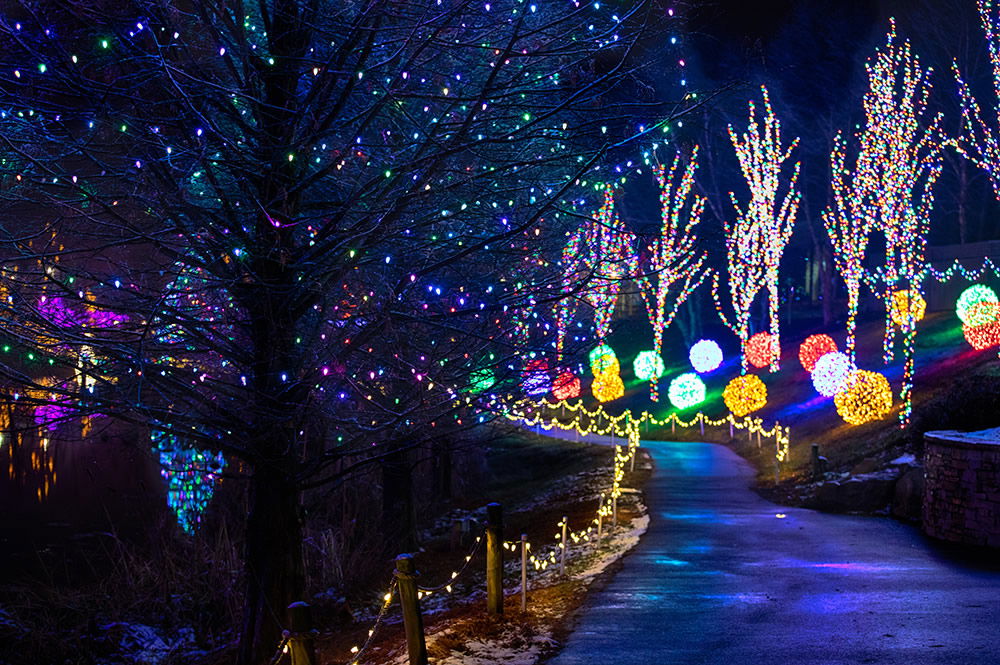 Start planning your visit to the Ark Encounter today, and stick around for ChristmasTime at the Ark. As you capture the lights and sights surrounding you this Christmas season, be sure to share your photos with us on Facebook, Instagram, and Twitter using #arkencounter and #explorethegrounds.
*Free event does not include $10 parking or food, retail items, Ark entry, and animal rides. Closed December 24–25.