This time next week, families all over the United States will join together for Thanksgiving and take time to reflect on the things they are thankful for. At the Ark Encounter, we have so much to be thankful for this year. Here are five things that we are giving thanks for this Thanksgiving season.
Guests
In April, the Ark Encounter and the Creation Museum welcomed the 10 millionth guest. This year, we are thankful for each person who has taken the time to visit our life-size Noah's Ark, and we hope you continue to come back often as we add updates.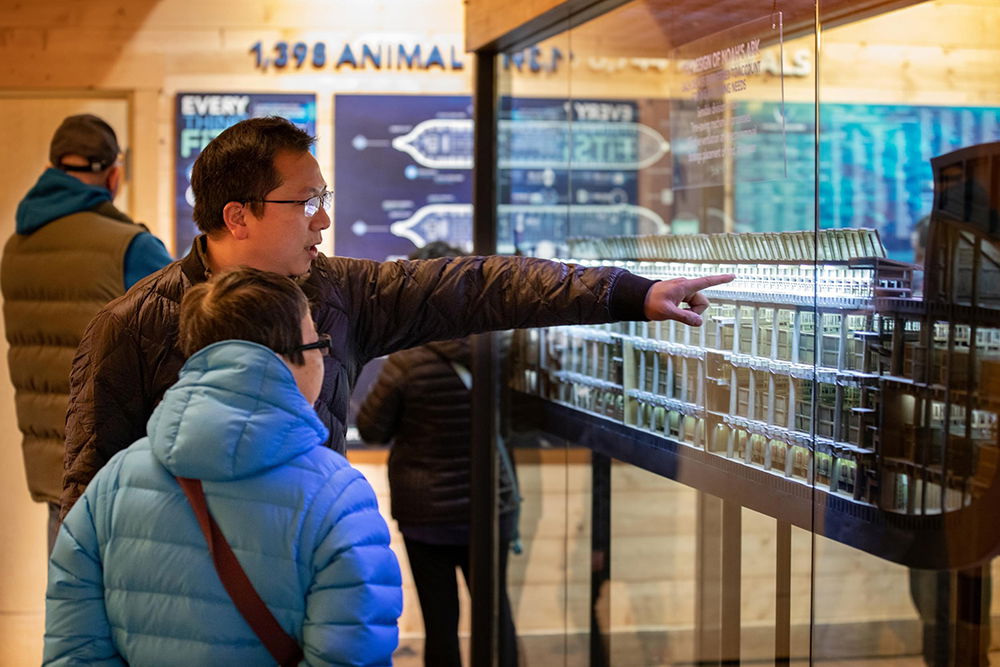 New Exhibits and Features
We are thankful to be able to continue adding exhibits and new features to the Ark Encounter, allowing our guests to enjoy new experiences. This year, we added a new Green River fossil Formation display to our Flood Geology exhibit on the third deck. This exhibit, featuring a huge palm frond and fish fossils, provides background information on where these fossils were found and how that location shows overwhelming evidence for catastrophic burial, not slow and gradual processes over millions of years.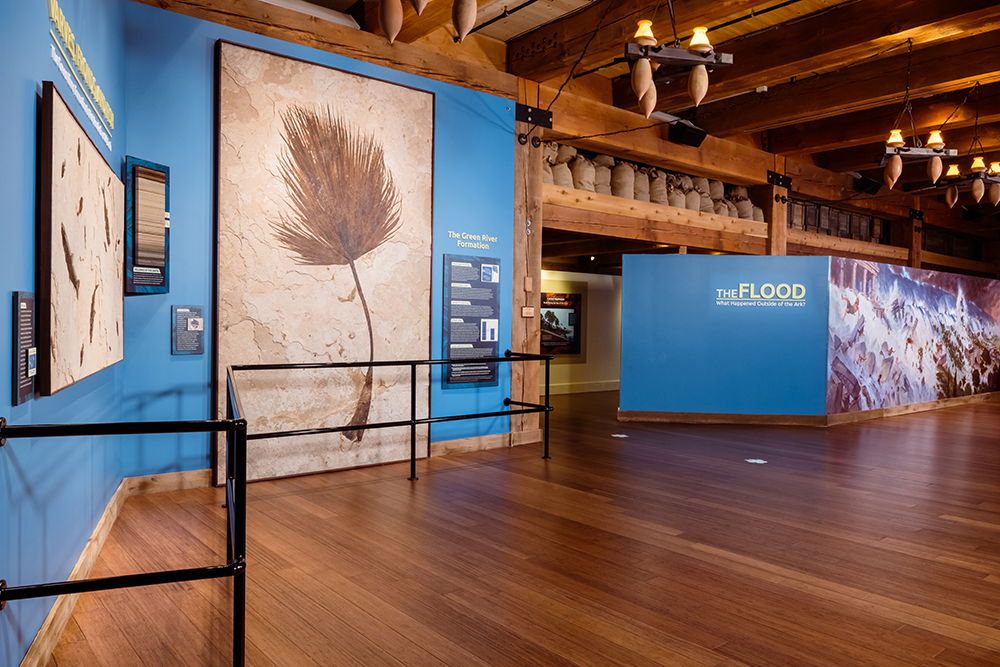 We also opened our unique, custom Italian-made carousel in August! Families love riding the unique animals (representing various kinds featured in the exhibits inside our life-size Noah's Ark) and reading the accompanying teaching signage.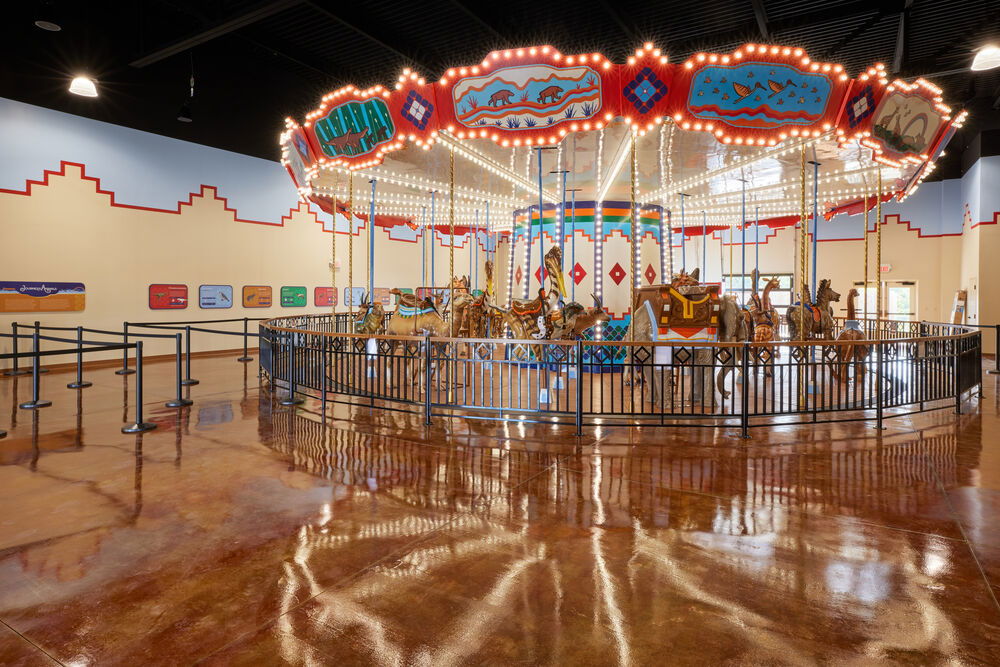 Employees
We are thankful for each staff member. Our staff enjoys interacting with guests from all over the country and around the world. They work diligently to make sure everyone has the best experience possible while they are with us, and we could not do what we do without them.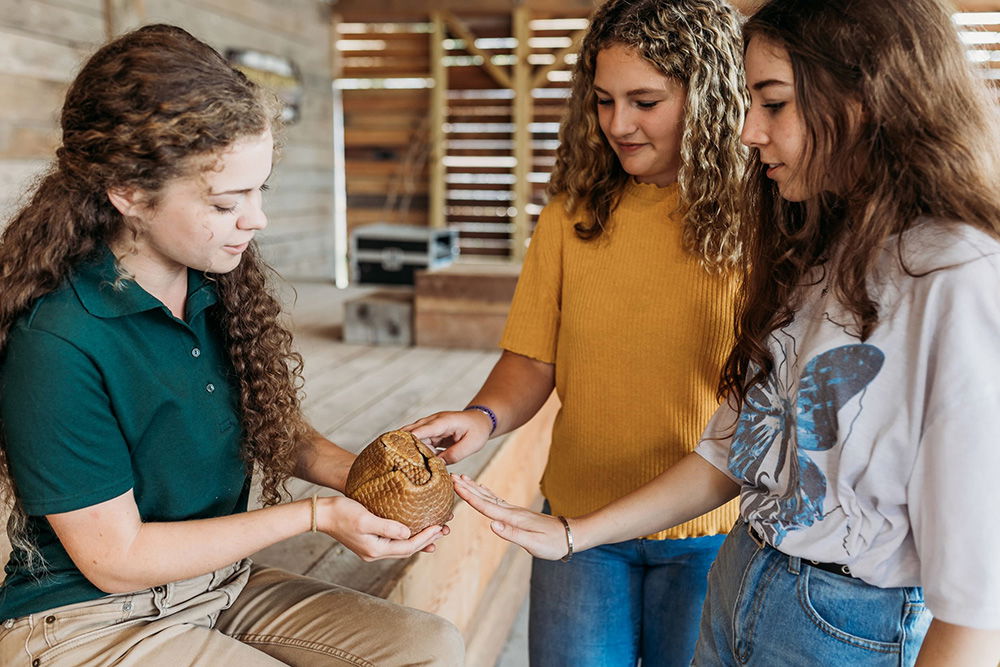 We are currently hiring for seasonal help for our special ChristmasTime at the Ark Encounter event that kicks off next week. If you're looking for a job this season, consider working in a fun environment with competitive pay while we share the good news of why Christ came as the babe in a manger this Christmas. To learn more, please visit our jobs page.
Supporters
We are also thankful for our many supporters and donors. Whether you have prayed over the Ark Encounter since it was just in the planning stage; sponsored a beam, peg, or plank; sent encouragement along the way; or continue to support new exhibits and future projects, we give thanks for you this year.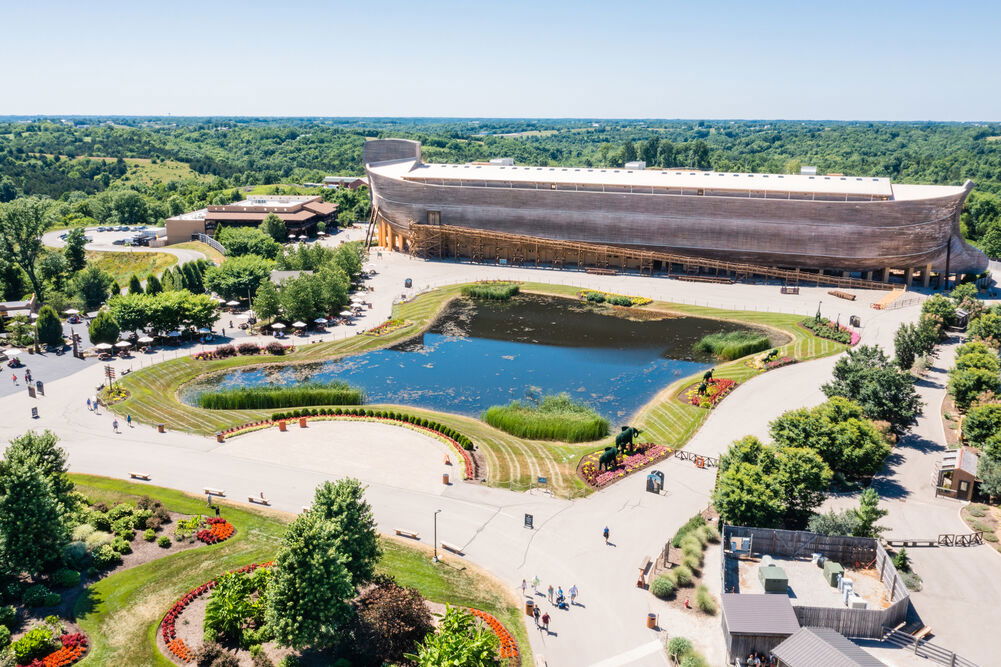 As we approach the end of 2022, we recently announced this year's matching gift offer, which helps us build a new welcome center to house the most accurate model of first century Jerusalem, which will also be one of the world's largest models. You can learn more about this project in this blog: "Exciting New Project Coming to the Ark Encounter."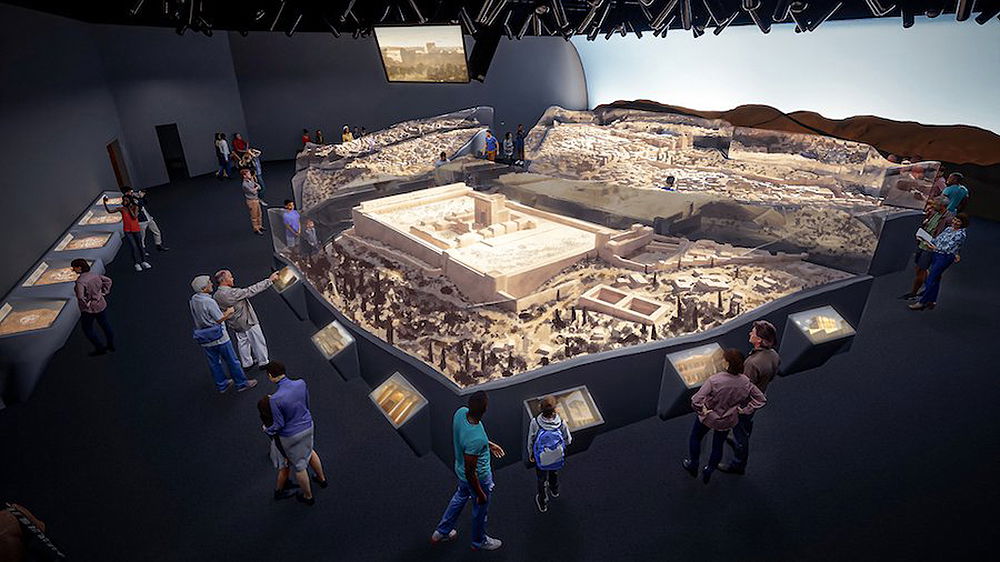 And, thanks to generous supporters, we can present a matching gift offer again this year. Every donation made towards the combined Welcome Center and Jerusalem model building will be matched (through December 31) dollar for dollar, up to $8.5 million!
The Gospel
The most important thing we are thankful for this year and every year is the good news of the gospel. God created a perfect world, but our first parents, Adam and Eve, chose to rebel against their holy Creator. Their sin brought suffering and death into creation, and since all people are descendants of Adam, all have inherited a sin nature set against God. But Jesus Christ, the Son of God, became a man, lived a sinless life, willingly died on the cross to pay the penalty for our sin and rose victorious from the grave.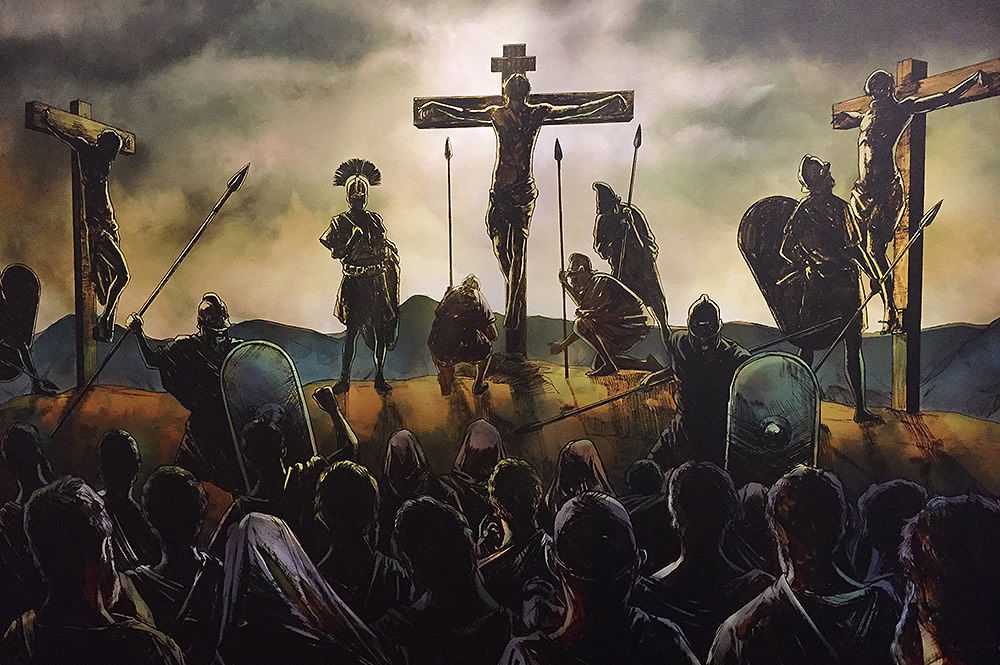 As you gather around the table with your family this year, what will you give thanks for? Let us know what you are thankful for on our social media platforms!