1
Tickets

Double the experience and save money when you buy a combo ticket to both attractions!
Combo tickets include one full day at the Ark and one full day at the Creation Museum.
Ark & Creation Museum Combo Admission
1-day pass to Ark Encounter
1-day pass to Creation Museum
Parking included
3
Directions

Both attractions are located within 45 minutes of each other in the Northern Kentucky area, south of Cincinnati, Ohio.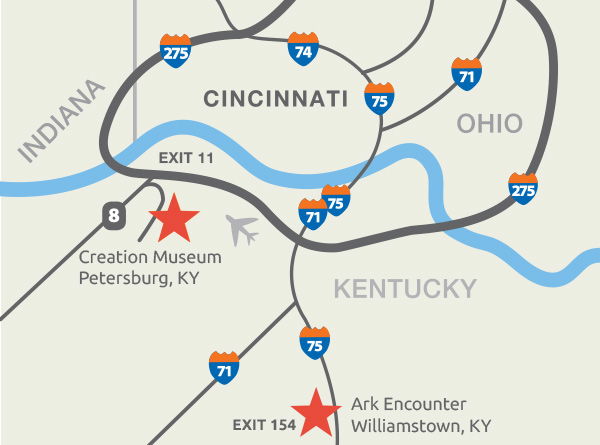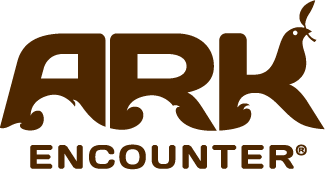 1 Ark Encounter Drive
Williamstown, KY 41097
Get Directions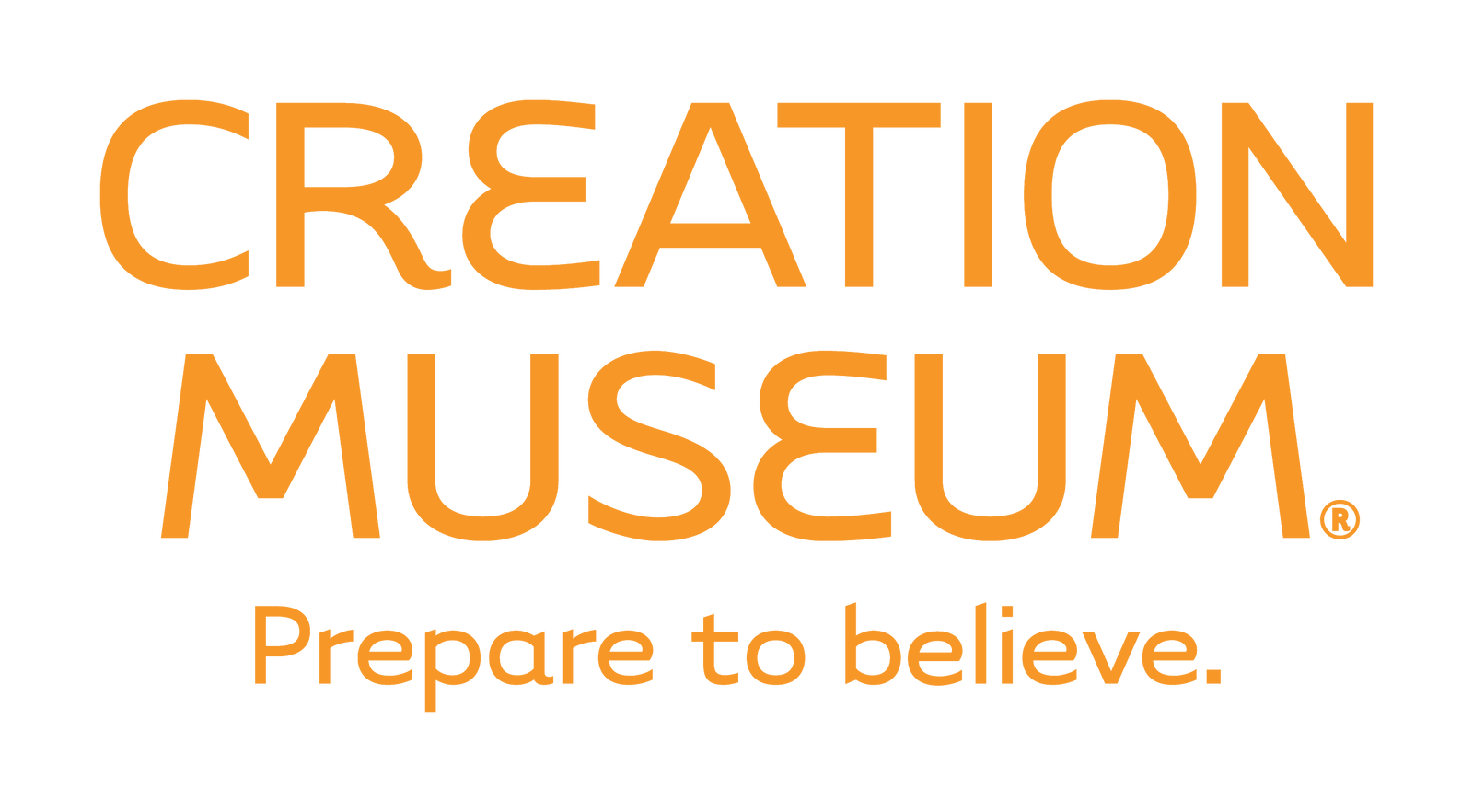 2800 Bullittsburg Church Rd
Petersburg, KY 41080
Get Directions
5
Things To Do

Get a quick overview of the exhibits and activities at each world-class attraction as you prepare for the adventure.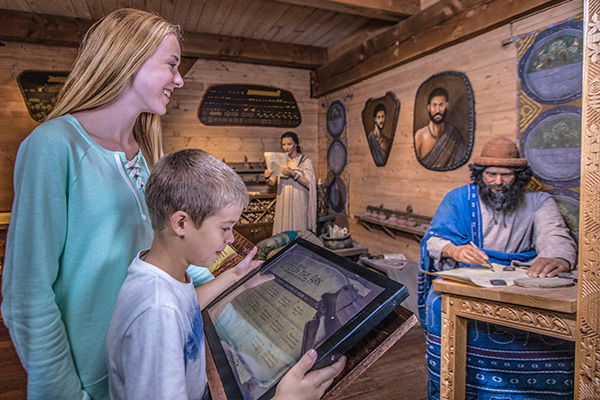 Ark Encounter Exhibits
Explore 3 decks of exhibits inside the life-size Noah's Ark, plus an exotic zoo, timber-framed restaurant, zip lines, and more.
Explore the Ark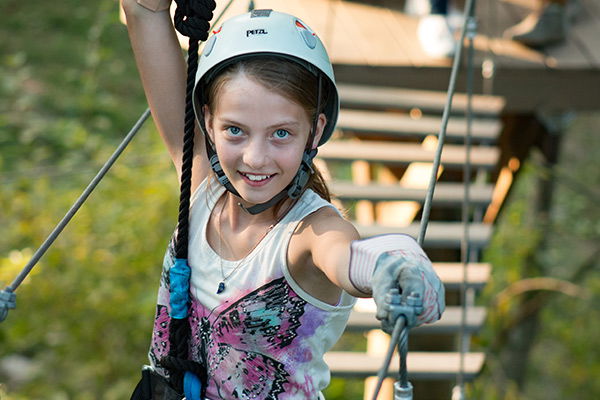 Creation Museum Exhibits
Over 140 state-of-the-art exhibits bring the Bible to life. Experience the planetarium, botanical gardens, special effects theater, and much more.
Explore the Museum
Other Nearby Attractions
Discover the many popular tourist attractions near the Ark Encounter and Creation Museum by navigating through the map below.
Museums

try { window.aig.cartogramData[0].data.locations.push( { lat: 39.085998, lng: -84.783661, infoHtml: '

2800 Bullittsburg Church Rd

Petersburg KY 41080

888-582-4253

4083 Iron Works Parkway

Lexington KY 40511

859-259-2746

4029 Airport Road

Lexington KY 40510

859-231-1219

1600 Montague Rd

Covington KY 41011

859-491-4003

217 S Main St

Winchester KY 40391

859-745-1358

175 Beasley Rd

Versailles KY 40383

859-873-2476

953 Eden Park Dr

Cincinnati OH 45202

513-721-2787

1301 Western Ave

Cincinnati OH 45203

800-733-2077

1402 St. James Court

Louisville KY 40208

502-636-5023

4435 Old Frankfort Pike

Lexington KY 40510

859-255-6653

105 West Main Street

Carlisle KY 40311

859-289-3344

125 E. Main St

Frankfort KY 40601

502-564-1792

800 W. Main St.

Louisville KY 40202

877-775-8443

144 North Sixth Street

Louisville KY 40202

502-584-9254

1100 Spaatz Street

Wright Patterson Air Force Base OH 45433

937-255-3286

50 East Freedom Way

Cincinnati OH 45202

877-648-4838

344 Swope Drive

Danville KY 40422

859-236-1883

Animal Interests

try { window.aig.cartogramData[0].data.locations.push( { lat: 39.143044, lng: -84.50858, infoHtml: '

3400 Vine St

Cincinnati OH 45220

513-281-4700

3429 Montavesta Rd

Lexington KY 40511

800-976-1034

4089 Iron Works Parkway

Lexington KY 40511

800-678-8813

1100 Trevilian Way

Louisville KY 40213

502-459-2181

1 Aquarium Way

Newport KY 41071

859-261-7444

Nature Parks

try { window.aig.cartogramData[0].data.locations.push( { lat: 38.029319, lng: -84.479959, infoHtml: '

120 Sycamore Road

Lexington KY 40502

859-266-858

Lodge Ave.

Carlisle KY 40311

859-289-5507

240 Gentry Rd.

Lexington KY 40502

859-527-3131

Duvall Station Road at Stamping Ground (First Barn on Tour)

Eight Hands Around (Quilt Pattern)

Georgetown KY 40324

502-863-2547

6614 Danville Road

Nicholasville KY 40356

859-881-5716

1655 Cane Ridge Rd.

Paris KY 40362

859-987-5350

800 Cincinnati Road

Georgetown KY 40324

502-863-1575

1250 Ford Road (KY 1924)

Winchester KY 40391

800-298-9105

215 East Main Street

Frankfort KY 40601

502-227-2403

2950 Gilbert Avenue

Cincinnati OH 45206

800-847-6507

253 Market Street

Lexington KY 40507

859-253-0362

1501 Eden Park Drive

Cincinnati OH 45202

513-421-4086

202 Wilkinson Street

Frankfort KY 40601

502-227-2560

561 Blankenbaker Lane

Louisville KY 40207

502-897-9845

457 Maple St S

Winchester KY 40391

859-744-4888

578 West Main St.

Lexington KY 40507

859-233-9999

100 S. College St.

Harrodsburg KY 40330

859-734-3314

100 S. College St.

Harrodsburg KY 40330

859-734-3314

Old Stone Church Road

Winchester KY 40391

1825 Battlefield Road

Perryville KY 40468

859-332-8631

3501 Lexington Road

Harrodsburg KY 40330

800-734-5611

1782 Frankfort Road (US 460 W)

Georgetown KY 40324

859-396-4257

500 White Hall Shrine Rd.

Richmond KY 40475

859-623-9178

General Interest

try { window.aig.cartogramData[0].data.locations.push( { lat: 38.009172, lng: -84.207934, infoHtml: '

25 Carol Rd

Winchester KY 40391

859-744-3484

101 Riverboat Row

Newport KY 41071

800-261-8586

401 W. River Road

Louisville KY 40202

866-832-0011

7323 Peaks Mill Road

Frankfort KY 40601

1-888-CANOEKY

781 Heights Blvd.

Florence KY 41042

859-692-9800

605 KY 36W

Williamstown KY 41097

859-215-0007

520 Vine Street

Cincinnati OH 45202

4450 Eastgate South Drive

Cincinnati OH 45245

513-674-6000

5440 Dixie Highway

Fairfield OH 45014

513-674-6000

3185 Dixie Hwy

Dry Ridge KY 41035

1841 Taylor Ave

Louisville KY 40213

877-614-6342

7040 Whitewater River Lane

Brookville IN 47012

1-888-304-4904

5701 State Route 350

Oregonia OH 45054

1-800-WE-CANOE

150 Oliver Lewis Way

Lexington KY 40508

866-801-3463

7916 Connector Drive

Florence KY 41042

859-533-3618

Sports

try { window.aig.cartogramData[0].data.locations.push( { lat: 39.096375, lng: -84.516402, infoHtml: '

1 Paul Brown Stadium

Cincinnati OH 45202

100 Joe Nuxhall Way

Cincinnati Ohio 45202

513-765-7000

7950 Freedom Way

Florence KY 41042

859-594-HITS

Amusement Parks

try { window.aig.cartogramData[0].data.locations.push( { lat: 39.054634, lng: -84.41866, infoHtml: '

6201 Kellogg Avenue

Cincinnati OH 45230

(513) 232-8230

7379 Squire Court

West Chester OH 45069

877-898-4656

937 Phillips Lane

Louisville KY 40209

502-813-8200

6300 Kings Island Dr.

Mason OH 45040

513-754-5700

2590 Waterpark Drive

Mason OH 45040

(513) 398-7946

Fine Arts

try { window.aig.cartogramData[0].data.locations.push( { lat: 39.112692, lng: -84.521646, infoHtml: '

1555 Central Pkwy

Cincinnati OH 45214

513-621-5219

401 W. Short St.

Lexington KY 40507

859-233-3535

625 S. 4th Street

Louisville KY 40402

502-583-4555

Airports

try { window.aig.cartogramData[0].data.locations.push( { lat: 38.051096, lng: -84.603134, infoHtml: '

4000 Terminal Drive

Lexington KY 40510

859-425-3100

2939 Terminal Drive

Hebron KY 41048

859-767-3151

600 Terminal Drive

Louisville KY 40209

502-367-4636