Today we'd like to introduce you to another one of our amazing AiG team members who is working on the Ark Encounter project: Travis Wilson.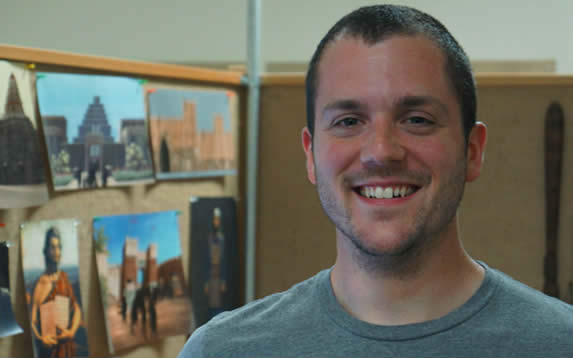 Travis is one of the lead production designers. His responsibilities for the Ark Encounter project are fairly diverse and revolve around exhibit design.
Travis's interest in art began when he was a young child growing up in Rochester, Michigan (just north of Detroit): "I've been drawing and sculpting for as long as I can remember." This fascination with the arts apparently runs in the family: Travis's father is a master jeweler and his mother was involved in the fine arts and commercial art industries.
At the start of his freshman year of high school, Travis's mother began educating him at home. It was during his high school years that he first encountered Christianity. Interestingly, he became a "young-earth" creationist some time prior to his conversion. Travis says, "I think, for a lot of people who are totally new to Christianity, taking Genesis literally comes later. For me, I became a creationist without actually being a follower of Jesus. That part took a little longer but God finally brought me around."
Travis's first introduction to Answers in Genesis came at the end of 2004 when Carl Kerby spoke at the church Travis was attending. Several months later, Travis drove from Rochester to the Creation Museum in Petersburg, Kentucky, and shared his portfolio with Patrick Marsh, who served as the museum's design director and is currently AiG's senior design director. As a result of the visit, Travis was offered an internship as a museum sculptor. He remained on staff as a museum artist until December of 2009, when he transferred to his present position with AiG, working on the Ark Encounter project.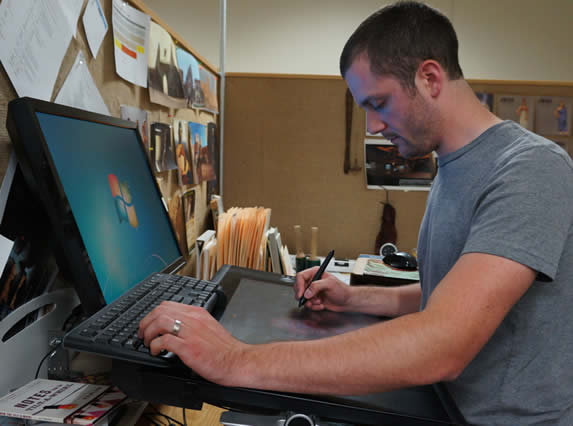 Travis's work can be seen throughout the Creation Museum. His most noticeable accomplishments include the Beowulf armor and Saint George relief in the Dragon Hall Bookstore, the iguanodontid sculpture in the museum walk-through (the dinosaur in the garden eating the "pineapple-like" cycad), as well as many of the pieces in the recent Dragon Legends Exhibit.
A few of the things he's responsible for with the Ark Encounter are costume design, diorama development, and designing some of the various sculptural elements throughout the park.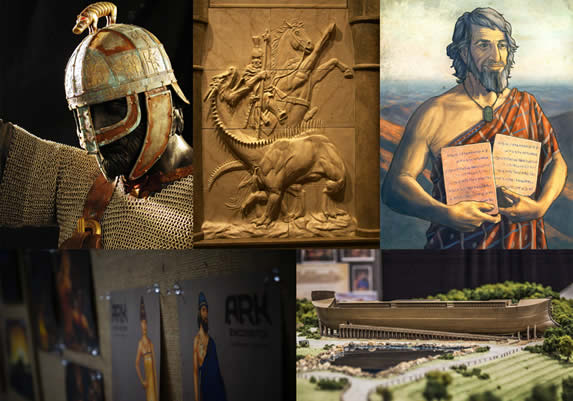 Aside from all of his wonderful skills, experience, and expertise, Travis is a really fun guy to work—we're genuinely blessed with his presence on the team. Travis is married to his lovely wife, Marcie, who works as a zookeeper for the Creation Museum.