Are you looking for a unique experience for your family vacation to the Ark Encounter? If so, we invite you to come as a family for the Answers in Genesis' Easter conference, April 17–21, 2019, in our brand-new Answers Center at the Ark Encounter.
With our special 7-day vacation bundle, it's easier than ever to plan your family vacation to the Ark Encounter and our sister attraction, the Creation Museum. Learn more about this special conference and the exciting package options below!
2019 Easter Conference—Answering Atheists
During Answering Atheists, a five-day conference taking place April 17–21, 2019, we will celebrate the death and resurrection of Christ together with a special Good Friday service, featuring a message by Living Water's Emeal (E.Z.) Zwayne, and a sunrise service Easter Sunday morning with Ray Comfort. Both services are free and open to the public.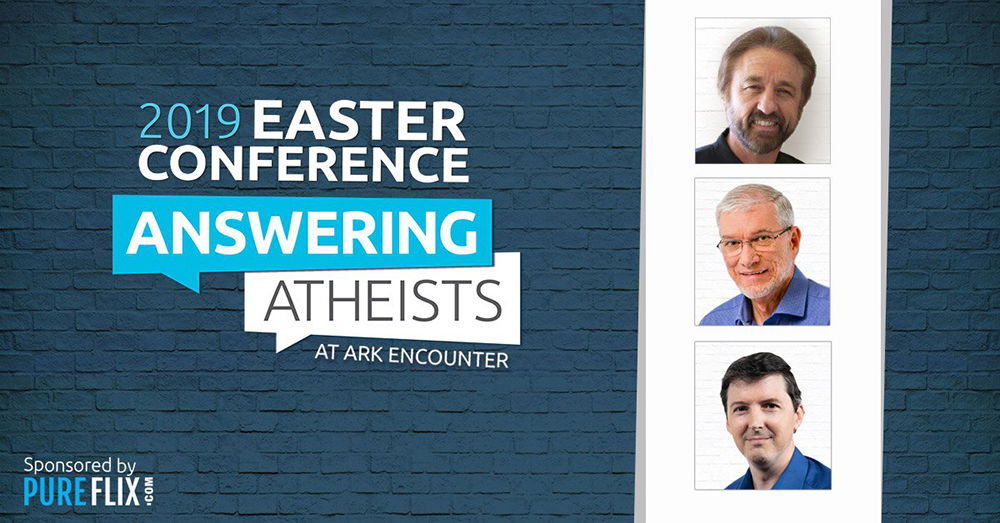 You will also hear faith-building teaching that will equip you to reach the atheists in your life with the good news of the gospel. In addition to our CEO Ken Ham, Ray Comfort, and E.Z. Zwayne, enjoy hearing from these other guests and AiG speakers:
Mark Spence
Dr. Nathaniel Jeanson
Dr. Georgia Purdom
Dr. Jason Lisle
Bodie Hodge
Tim Chaffey
Bryan Osborne
Dr. Christopher Cone
Dr. Tommy Mitchell
7-Day Vacation Bundles
We want to encourage you to come to this unique conference as a family, especially if you have tweens and teenagers, so everyone can be equipped with answers to the skeptical questions of our day. So that's why we're offering a special "Family Voyage" pricing package.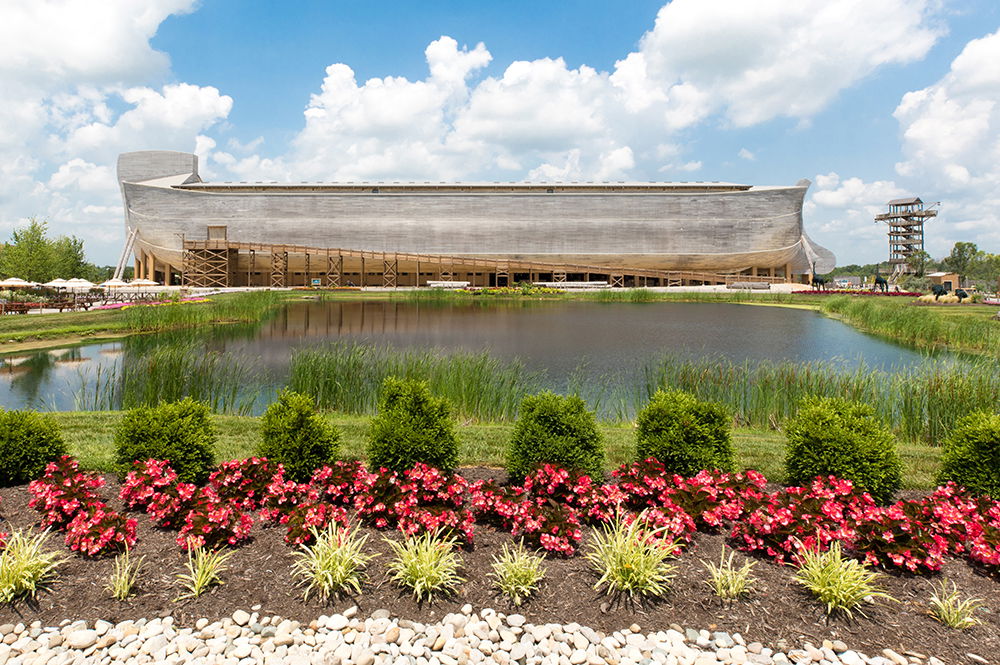 This vacation bundle allows you, and everyone in your household, to enjoy unlimited admission to both the Ark Encounter and the Creation Museum for a consecutive 7-day period. Additionally, the pass provides all conference sessions, daily presentations, and other activities (with the exception of certain ticketed events) for free, with unlimited "in and out" parking at both attractions during the 7-day period, one free child's meal (age 12 or younger) at both attractions with one adult meal purchase, 20% off retail at either attraction*, and a souvenir Voyage identification card for each member of your family that includes their photo.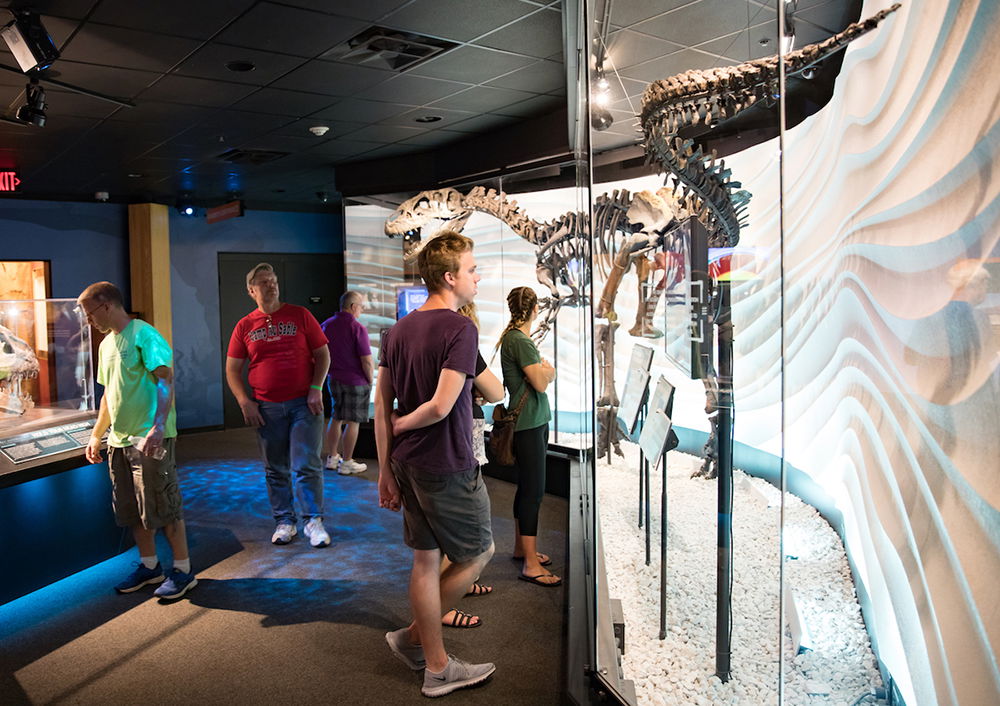 We also are offering a "Married Couples Getaway" and "Single Adventure" multiday pass for couples or individuals. These passes include everything described above, with the exception of a free child's meal. These multiday passes are a wonderful way to explore everything both attractions have to offer at your leisure. Return as many times as you would like over a consecutive seven-day period, and you'll have plenty of time to explore other nearby attractions as well.
Register your family for our 2019 Easter Conference—Answering Atheists today and take advantage of these exciting multiday passes to plan your family's Easter vacation. Be sure to register before February 28, 2019, to enjoy a special early-bird savings of 15%.