The Ark Encounter is the place for family, food, and fun each Friday and Saturday this summer! After touring the three decks of our life-size Noah's Ark, enjoy presentations, concerts, comedy, and much more.
Family-Friendly Entertainment
When you join us for summer weekends at the Ark Encounter, in addition to learning from our world-class creation apologetics speakers, you'll hear concerts from the Grammy-nominated trio Steve Hess & Southern Salvation and the internationally-renowned guitarist Ray Cummins, before you end the evening with "God's Comic," Brad Stine (appearing most weekend this summer. See the schedule on the event page for the dates). Brad's presentations are always family friendly yet thoroughly entertaining.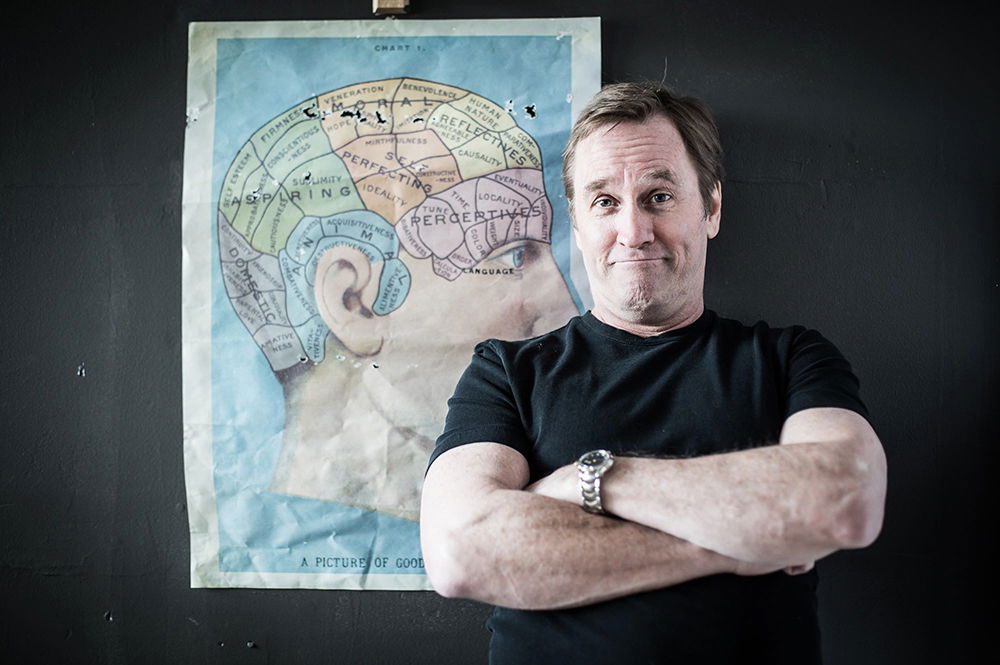 Your children can sing along with Southern Salvation during a special children's concert, and the whole family will love getting an up-close look at some of our amazing creatures in the Ararat Ridge Zoo. All this great entertainment is included with your Ark Encounter admission!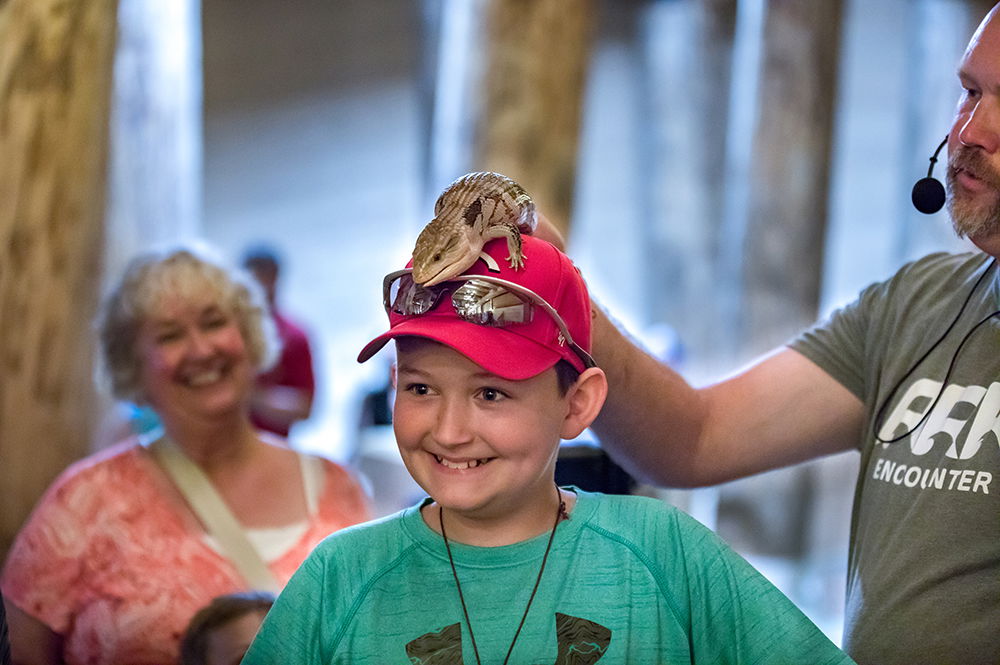 Spend the 4th of July Weekend with Us!
Are you looking for something to do with your family during the Fourth of July weekend? Join us at the Ark Encounter for "In God We Trust" July 5–7, 2019! Not only will you hear from Southern Salvation, Ray Cummins, and Brad Stine, but you'll also enjoy a dramatic recitation of Genesis 5:1–9:19 by Tom Meyer, "The Bible Memory Man", with dramatic visualization from our resident artist Oscar Nava. Then relax as you listen to Huntley Brown perform on the piano later in the day. Each evening, Rick Green will join Brad as part of their "Comedy and the Constitution" tour.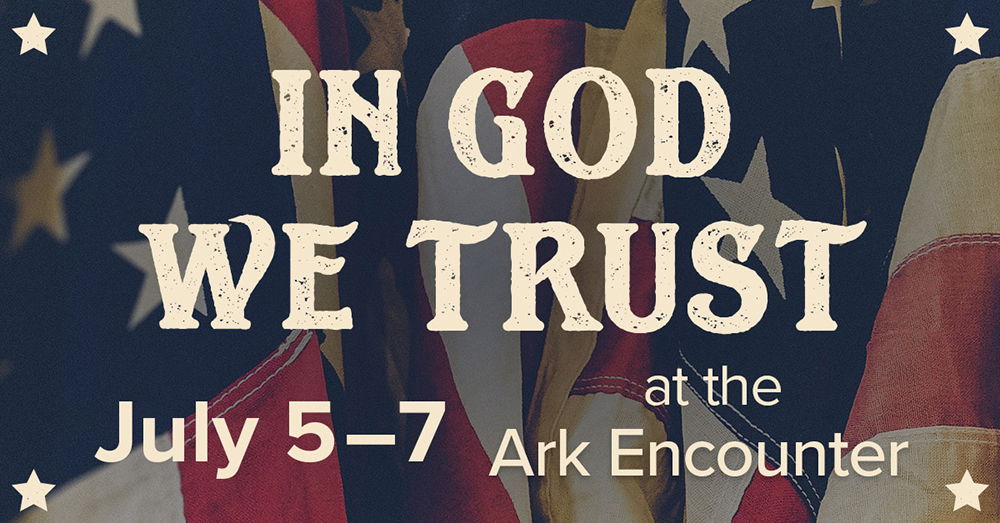 And for the Fourth of July weekend, we'll be hosting a family cookout complete with grilled burgers, hot dogs, pulled pork, and traditional cookout side dishes in an all-you-care-to-eat BBQ buffet!*
Start planning your trip for our summer weekends at the Ark Encounter, and be sure to check the event page to see what will be happening during your visit!