We are just two weeks away from the start of our annual ChristmasTime at the Ark Encounter! This event starts November 29 and runs through December 30, 2019 (closed Christmas Eve and Christmas Day). We invite you to join us for a special event happening during this year's ChristmasTime at the Ark Encounter. Find out more below!
"Promise: A Christmas Drama"
This drama and musical event in the Answers Center at the Ark Encounter features a choir, orchestra, and cast of actors coming together from God's Bible School & College, as well as Aldersgate Christian Academy. "Promise: A Christmas Drama" traces the promise of the Messiah from Eden through the manger and to the cross. It will be a beautiful celebration of God's unfailing plan of redemption and the hope we have because of Christ. This free event ($10 for parking) is December 7, beginning with a prelude at 4:30 p.m. Find all the event details on the event page.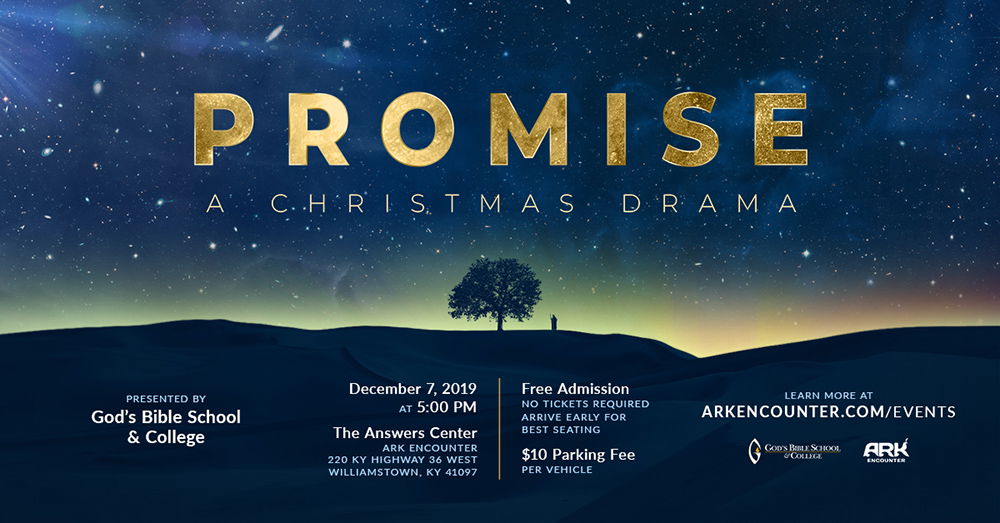 No tickets are required for this presentation, but we recommend arriving early for the best seating options.
Free Christmas Event
When you and your family join us for "Promise: A Christmas Drama," you'll also enjoy a sea of rainbow lights (including our life-size Noah's Ark lit up in rainbow lights), "Encounter the Wonder" (a stunning animated show), our heated indoor petting zoo, North America's largest Glice® skating rink, festive food and drinks, traditional Christmas carols with Steve Hess & Southern Salvation, a massive fair trade market and gift shop for Christmas shopping, and so much more. Entrance to ChristmasTime at the Ark Encounter is free starting at 5 p.m. (You only pay for parking). Some activities may cost extra.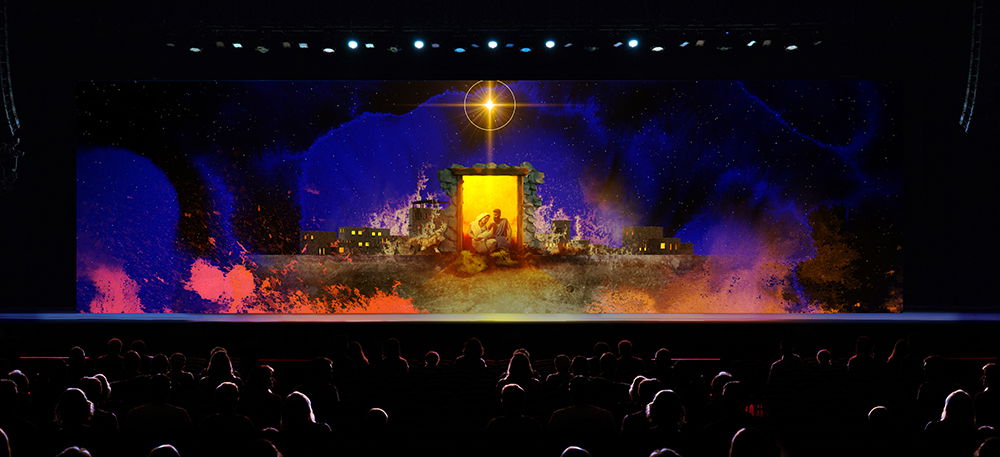 Upgrade Your Experience
Looking to warm up from the winter's chill? Upgrade your ChristmasTime at the Ark Encounter experience by touring the Ark's exhibits and grabbing a bite to eat at Emzara's Buffet all with our exclusive holiday pricing after 5 p.m. Learn more on our event page.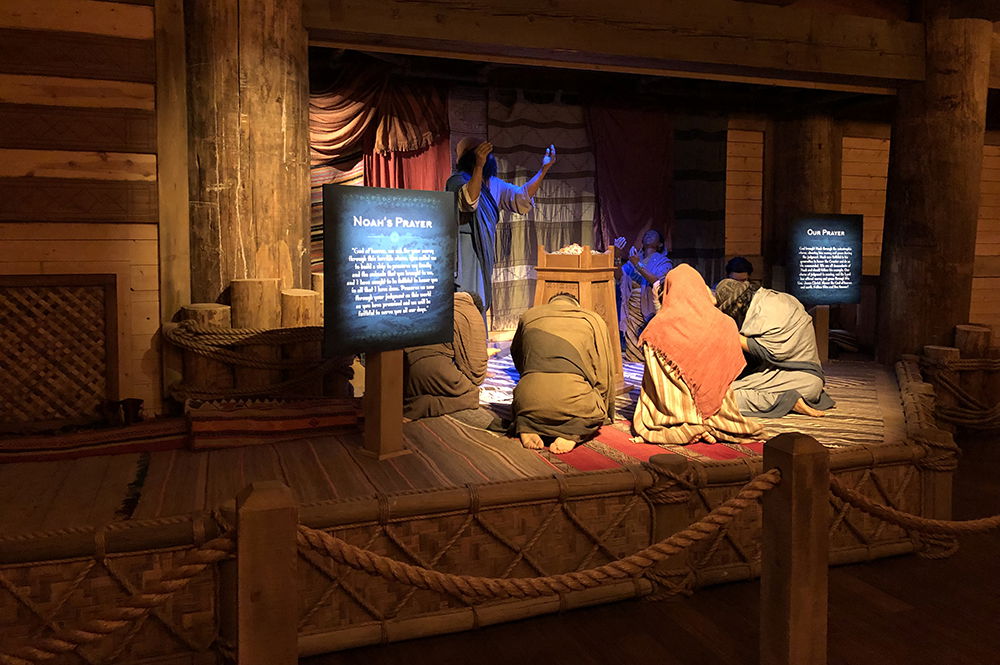 Celebrate Christmas at the Creation Museum
Continue celebrating this special time of the year with a trip to our sister attraction for ChristmasTown at the Creation Museum! Catch a glimpse of the amazing events that surrounded our Savior's birth with our live nativity. After that, stay toasty with a cup of hot chocolate as you walk through our botanical gardens immersed in breathtaking light displays.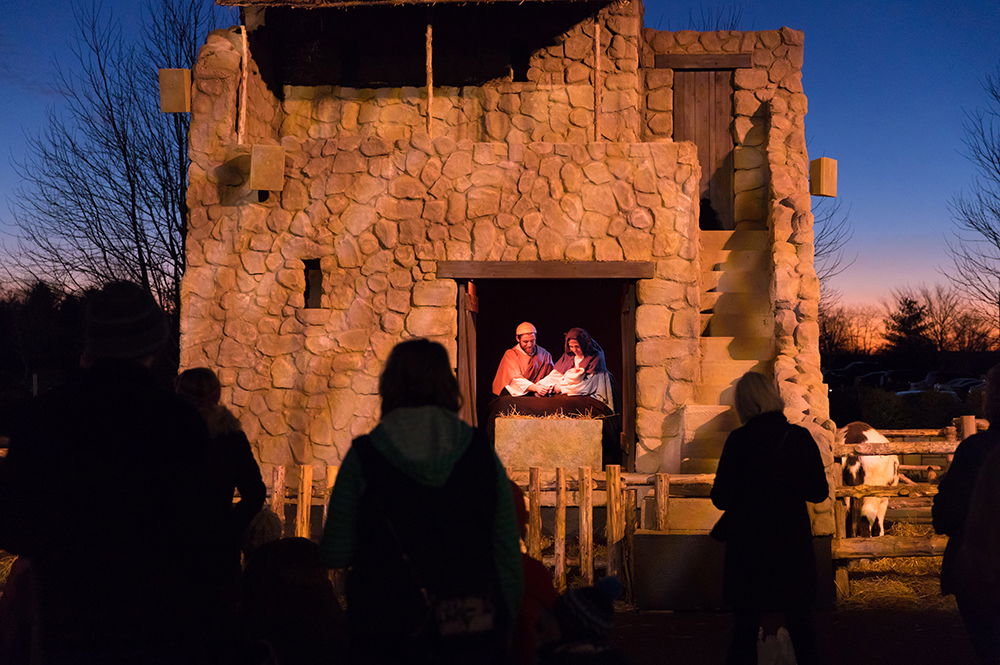 Free Parking for Local Residents
We're excited to announce that, as a way of showing our appreciation to our neighbors, we're offering free parking for residents in eight counties surrounding the Ark Encounter and the Creation Museum (Kentucky's Grant, Boone, Kenton, Campbell, Pendleton, Gallatin, and Owen counties and Indiana's Dearborn county). Simply show us your driver's license, and you can enjoy free parking.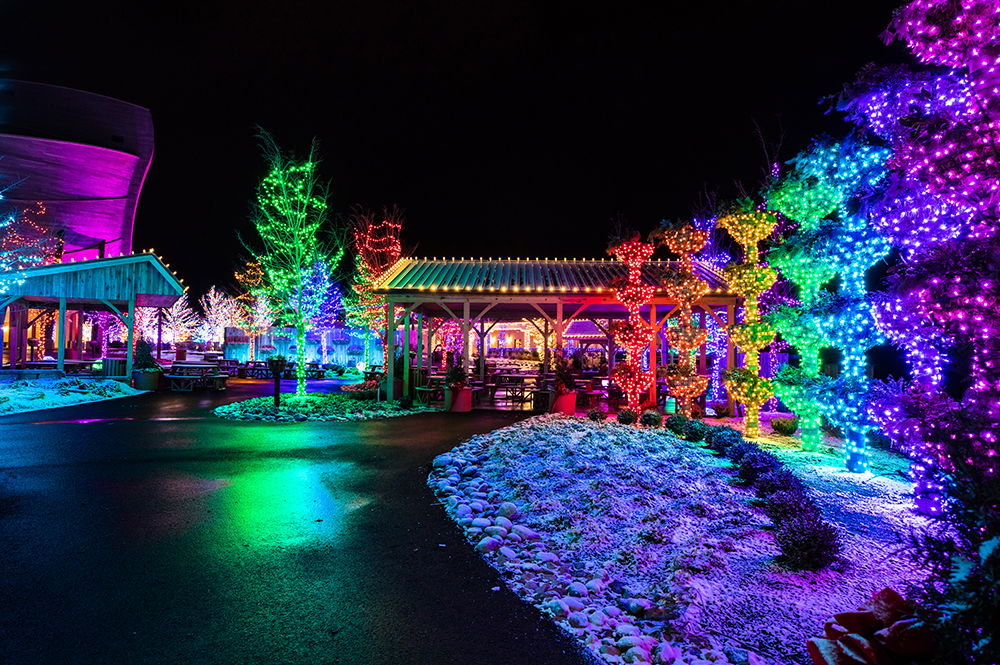 This complimentary parking is valid not only for ChristmasTime at the Ark Encounter and ChristmasTown at the Creation Museum but through all of 2020 (this gives you free access to the grounds including the zoos, playgrounds, presentations, and more).
Start planning your visit during ChristmasTime at the Ark Encounter today! After your visit, share your favorite Christmas photos from your time with us Facebook, Instagram, and Twitter using #arkencounter.