Are you looking for a fun family activity during these challenging times when many are homebound? Well, we're excited to announce that you can learn how to draw with Oscar Nava, the artist who created the Rainbow Covenant exhibit and designed many beautiful products for us, on our Facebook page and on Answers.tv!
Learn more about Oscar and get caught up on his lessons below.
Meet Oscar Nava
Oscar was born in Mexico City, Mexico, and he has enjoyed art since he was a young child. He started out by making animal forms using small pieces of leftover wood from his dad's work. He would then put a magnet on the back and sell them!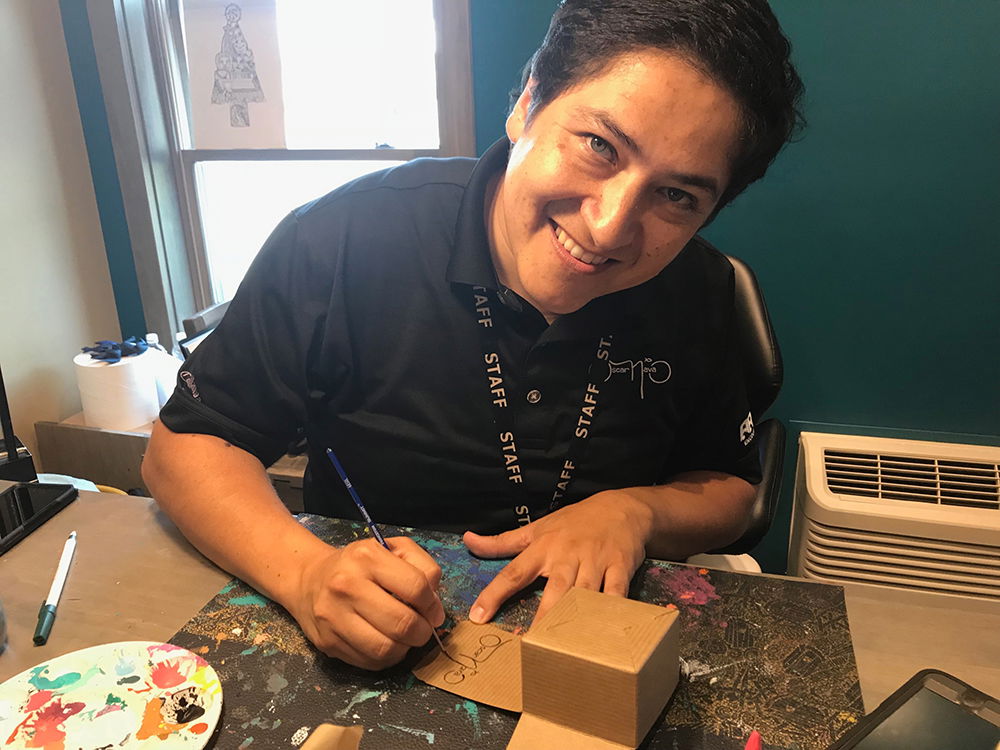 He worked for many years alongside his father to learn from him and perfect the technique he uses today for God's glory.
Draw the Ark
In this video below, you'll learn how to draw the Ark with Oscar!
How to Make a Fun Mask
Oscar shows you how to make a fun mask from a 2-liter bottle in this video. Please note: Adult supervision is required for this craft.
A Gift to Cherish
Learn how to make a beautiful gift for your mother or grandmother that will be cherished for years to come! Oscar demonstrates how to make a family tree painting step by step in the video below.
Be sure to keep an eye on the Ark Encounter's Facebook page and Answers.tv for future videos. In one of Oscar's upcoming videos, he'll show you how to make animals out of different scraps of colored paper.
We look forward to when we can reopen so you can see Oscar's work in person and maybe even get to meet him!