We're so excited to be reopening the Ark Encounter in just a few days (June 8, 2020)! We've been very busy since we made the reopening announcement with the myriad of preparations that go into reopening our two attractions.
We've been making lots of changes, and one of those changes is introducing a new online-only ticket option—and it comes with a free meal! Learn more below.
Afternoon/Evening Admission with Free Meal
We're offering a special afternoon/evening ticket to help spread out the arrival of our guests throughout the day. This special online-only ticket, not available at the gate, allows you to enter the grounds any time after 1 p.m. (ET) and stay until closing at 7 p.m. (ET)—giving you up to six hours in the park. We even have afternoon presentations and other events planned to ensure everyone has an incredible experience, no matter what time of day they arrive.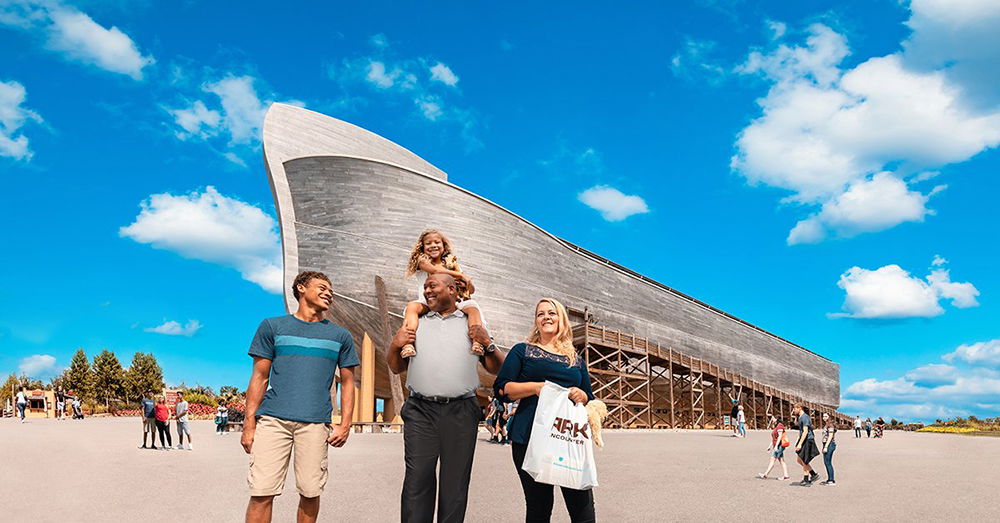 But, best of all, each afternoon/evening ticket purchased online includes a free meal voucher for a delicious late lunch or dinner! Be sure to take advantage of this special offer, valid for use now through August 16, 2020.
Buy Online, Skip The Line, and Save Time!
Even though the afternoon/evening ticket with a free meal is only available for online purchase, we encourage guests to purchase all of their Ark Encounter tickets online in advance. You'll avoid the wait and enhanced process to purchase tickets at the admission gate.
Enough Space for All
On our social media platforms, some guests have been worried that we won't have enough room for everyone who wants to come due to some of the current capacity restrictions, but we have plenty of room. The Ark itself is spacious and has been designed so people move through in one direction. We also have a large multi-purpose auditorium (with its own cafeteria-style food venue), an enormous restaurant that is rated under normal conditions to seat 2,700 people, outside food venues, and the expansive outdoor Ararat Ridge Zoo. Rest assured, we have room for people to walk around, sit at tables, etc.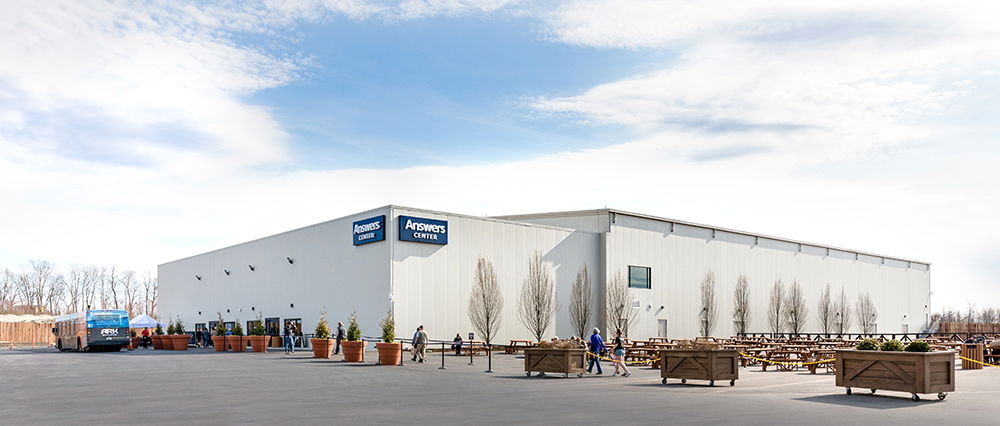 We will be monitoring the flow carefully at the Ark Encounter. But, don't worry, we have plenty of room and have made special accommodations to ensure all of our guests have a wonderful experience!
See the Ark in Blue
We recently lit the Ark up blue to thank pandemic frontline workers, such as doctors, nurses, other hospital staff, grocery store workers, etc. The Ark is blue to honor these workers and to celebrate our reopening on June 8.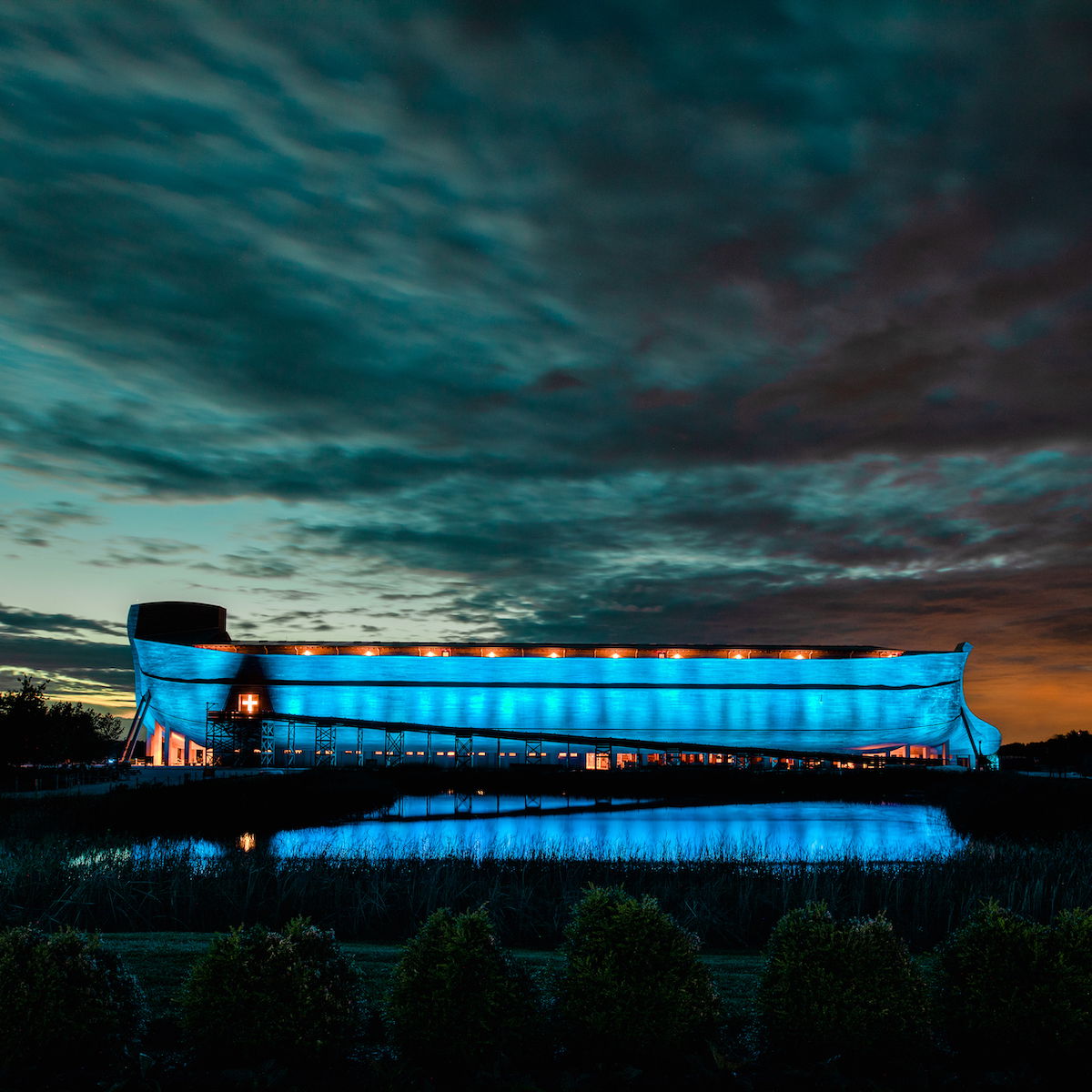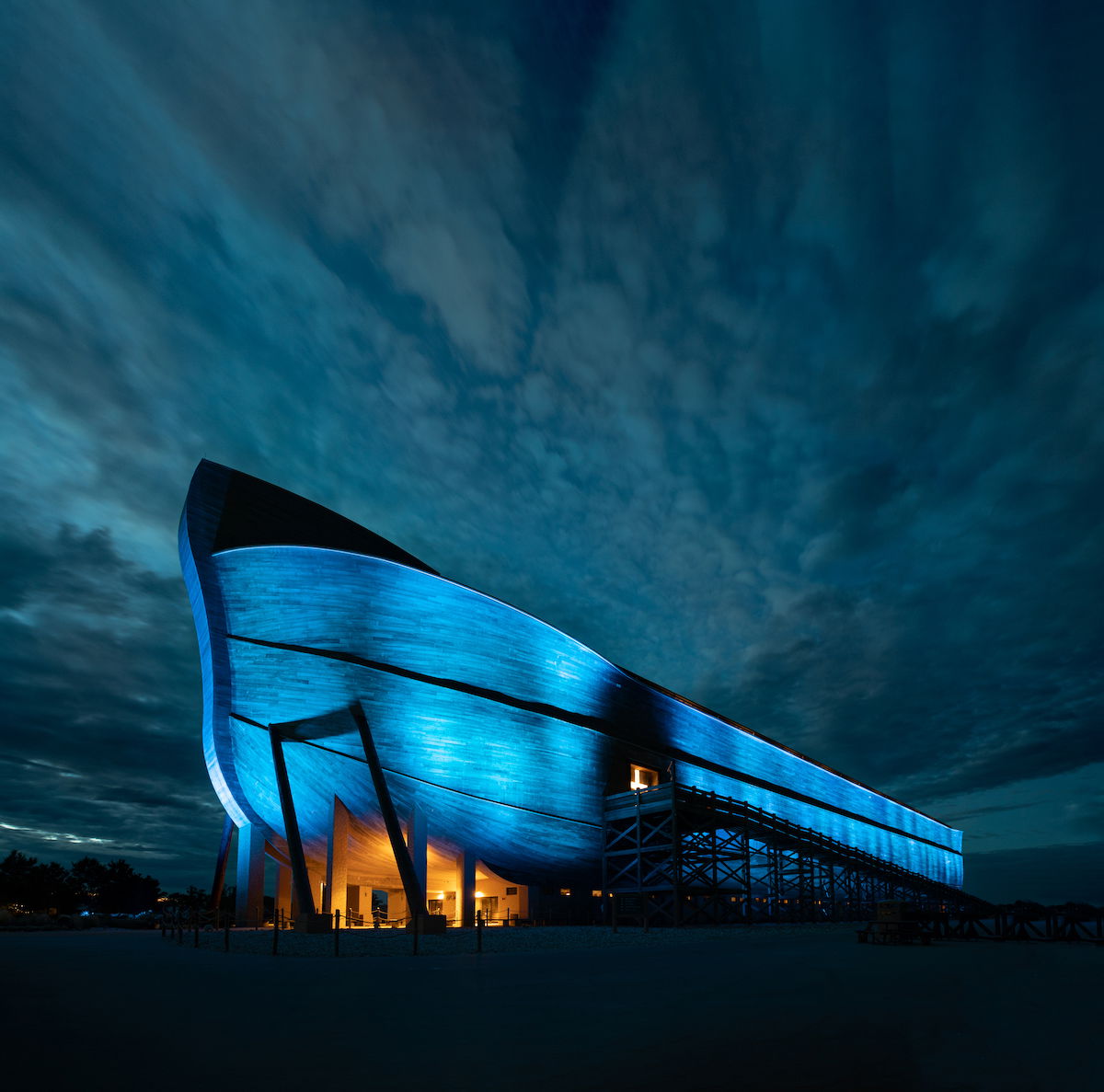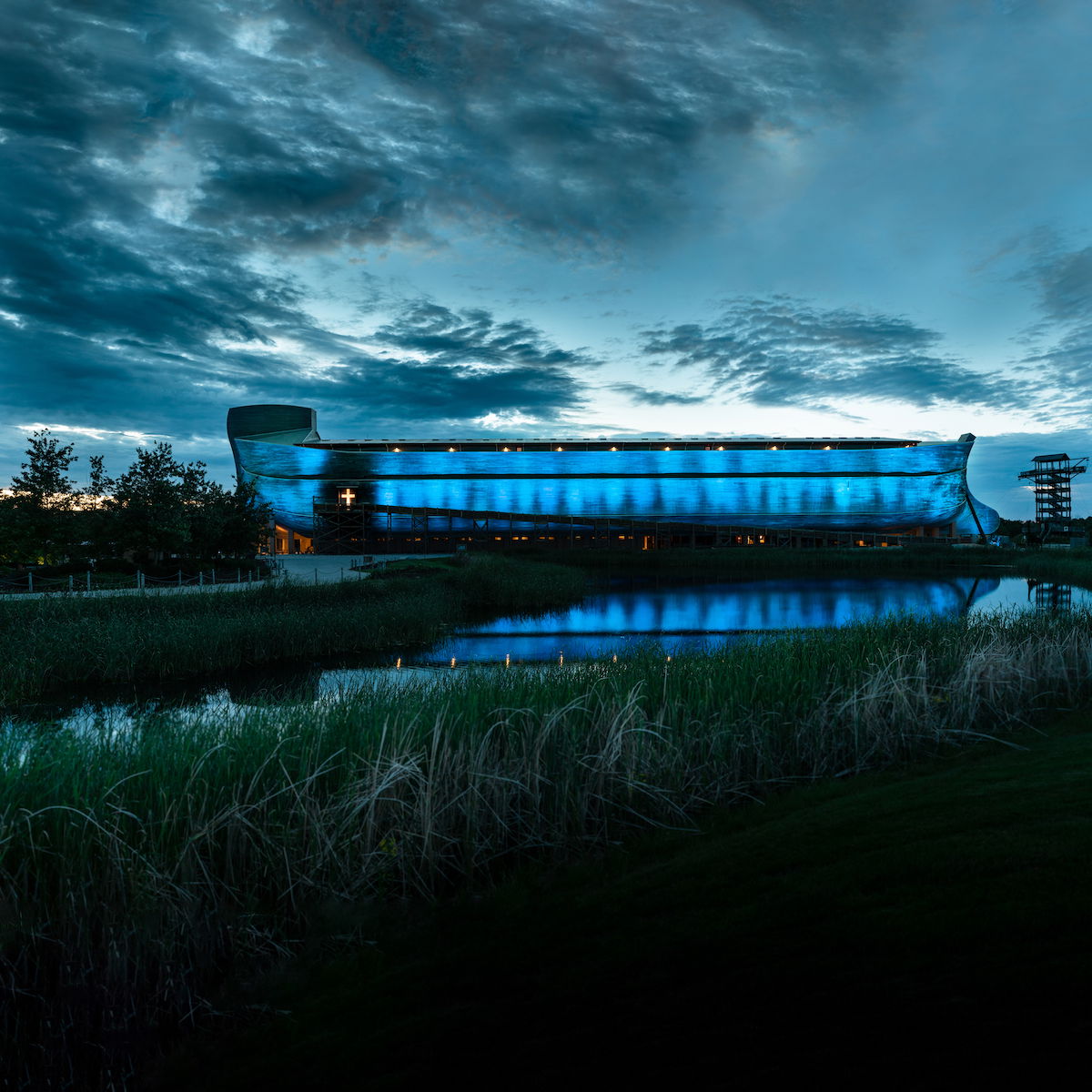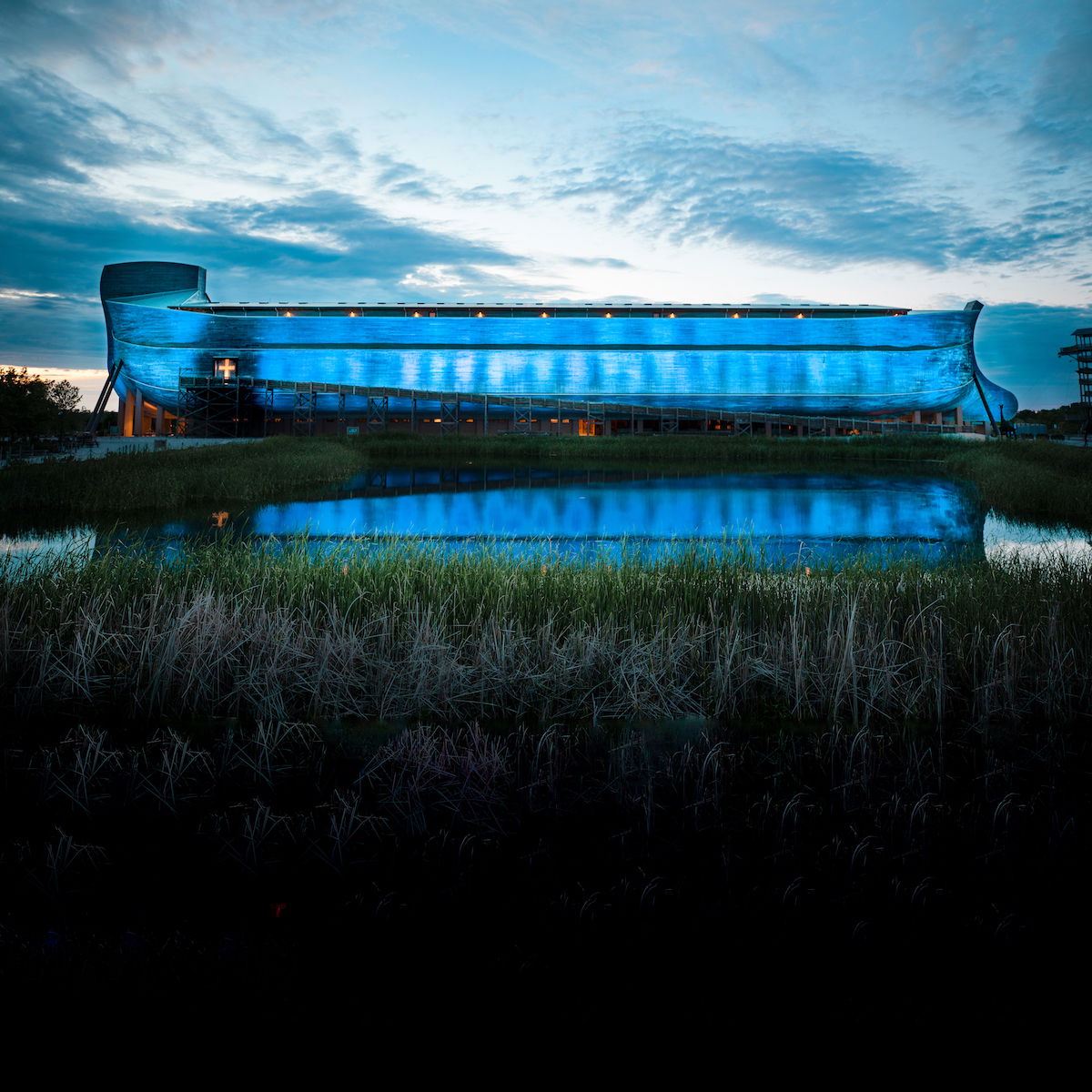 We can't wait for guests to come and once again see our life-size Noah's Ark attraction. We hope you're planning to visit when we reopen June 8; if not, start making your plans today!