When your family visits the Ark Encounter, there is so much to see and do, in addition to walking through the teaching exhibits inside our life-size Noah's Ark and seeing our animals at the Ararat Ridge Zoo. Each day, we host a variety of events inside the Answers Center, including teaching programs and gospel concerts from our resident artists, TrueSong!
TrueSong was formed specifically for the Ark Encounter, and they've been extremely popular with our guests. They play a mix of older hymns, bluegrass/country gospel, contemporary hymns, and even original songs. So, while visiting the Ark Encounter, check the daily events schedule for the TrueSong live concert times.
Now, if you've visited recently and heard TrueSong—or you're just a fan of gospel music and hymns—we have some exciting news! TrueSong has just released their first album, Foundation, featuring nine songs, including three originals that focus on AiG teaching points: "Six Days," "Three Beating Hearts," and "Foundation."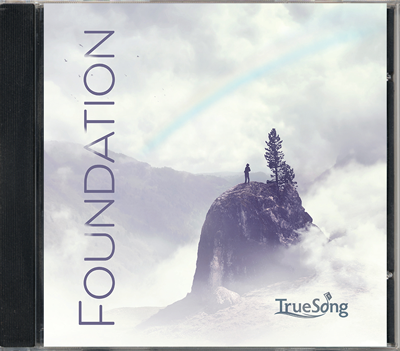 You can order your copy of Foundation from our online store and enjoy TrueSong's music long after your trip to the Ark Encounter.
Hear TrueSong Perform Live
And plan your visit to the Ark Encounter to hear TrueSong perform live in the Answers Center or to enjoy all the artists performing still left to perform during the world's largest Christian music festival, 40 Days and 40 Nights of Gospel Music (all concerts are included with Ark admission and children 10 and under are free).
Start planning your trip to the Ark Encounter today, and be sure to catch a TrueSong concert while you are here!