That's right, you have the once-in-a-lifetime opportunity to win a three-year boarding pass to Ark Encounter for your whole family. The boarding pass will include admission to Ark Encounter and the Creation Museum, invitations to special events, and loads of other exciting offers! Find out how you can win below.
What's the Occasion?
We're celebrating the cross-country voyage of the 11 Ark Encounter shuttle buses. These buses will eventually be used at the Ark Encounter to transport guests from the parking lot to the full-size Ark, but the buses were purchased from California. That means each of these eye-popping buses gets to travel across the country on their maiden voyage! Maybe you've even seen one. They're hard to miss out there!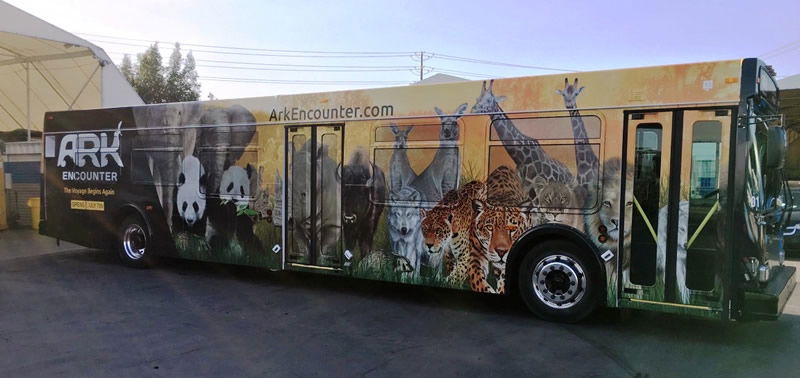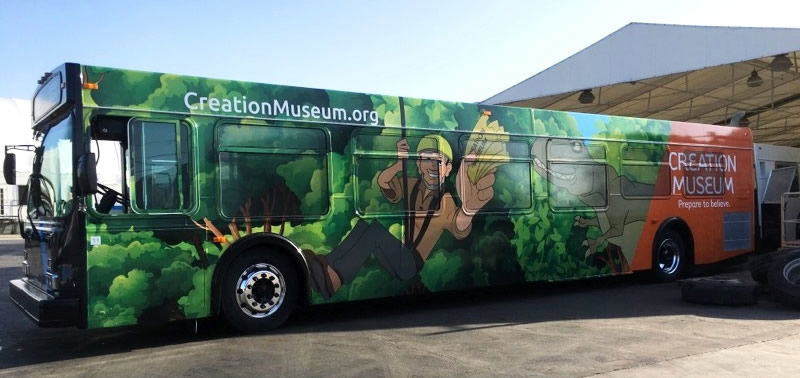 How to Enter the Contest
To enter the contest, submit a photo to our online contest page, showing your excitement for the full-size Noah's Ark we're building. We're eager to see your creativity! Here are a few ideas to get you started: dress up like Noah or build your own Ark. We also have downloadable buses on our contest page that you can print out, color, build, and take a picture of in front of your favorite location. We can't wait to see your photo submission!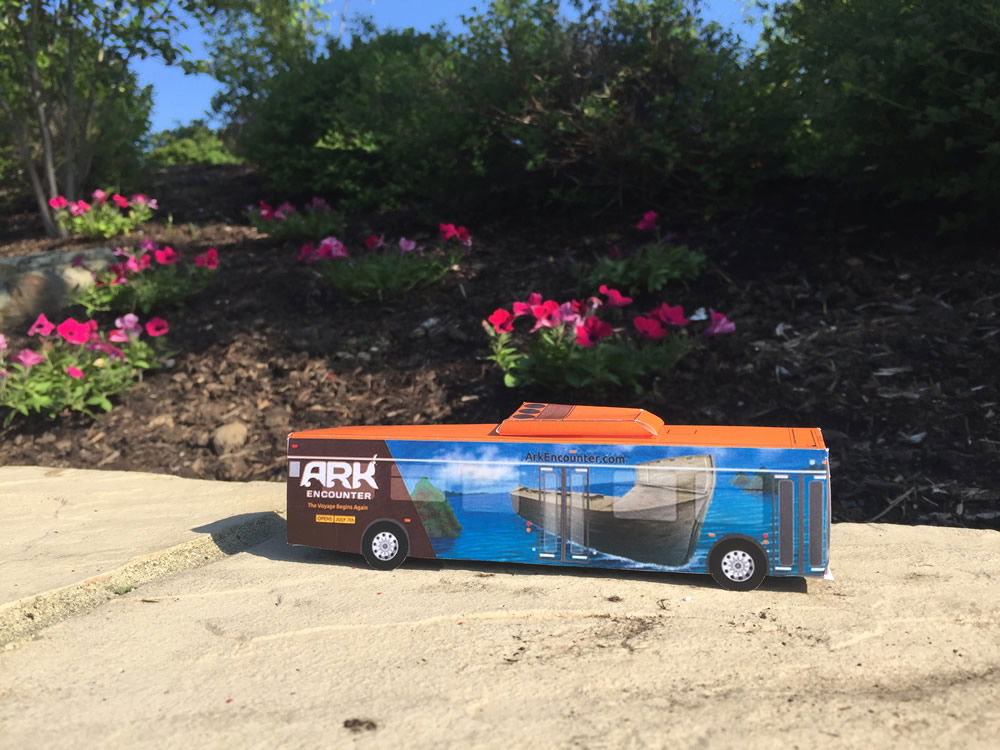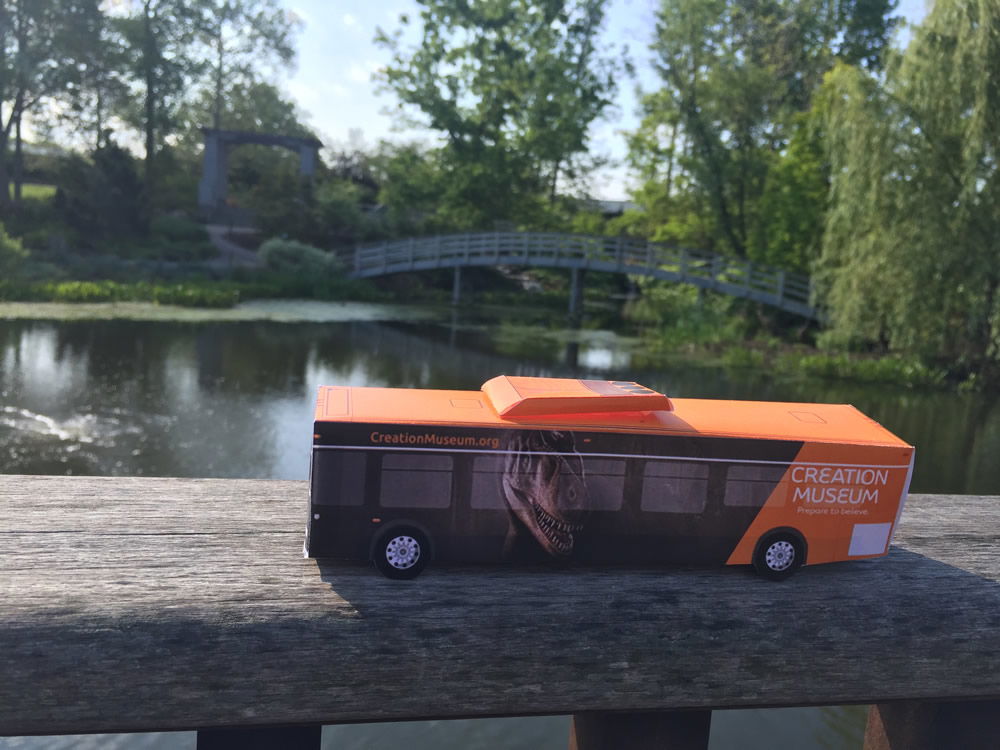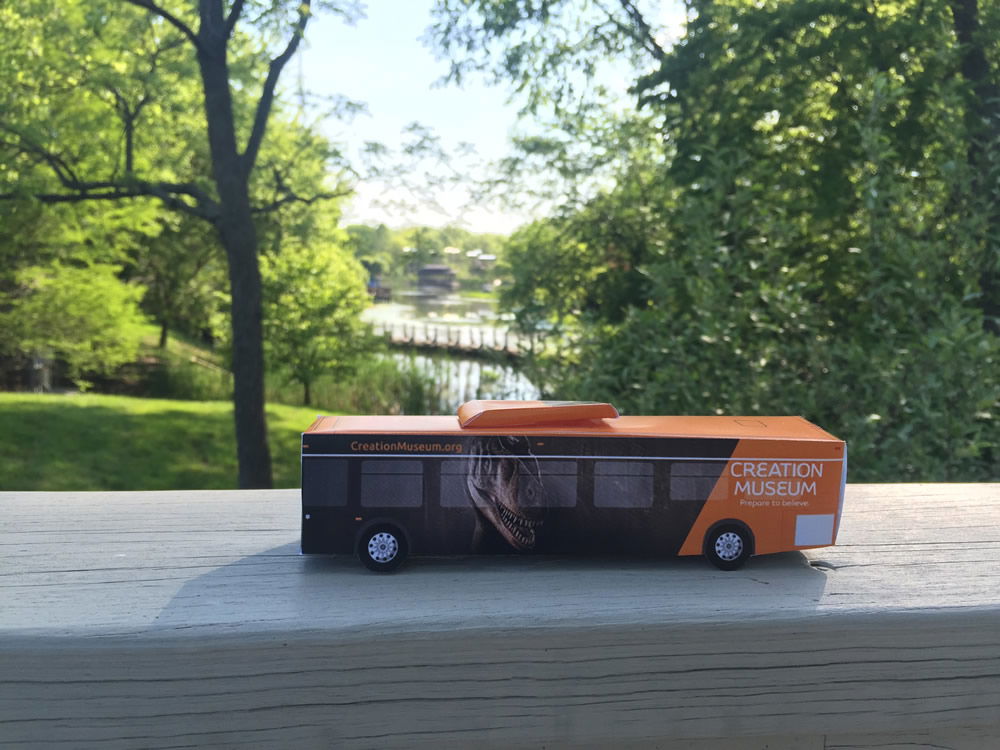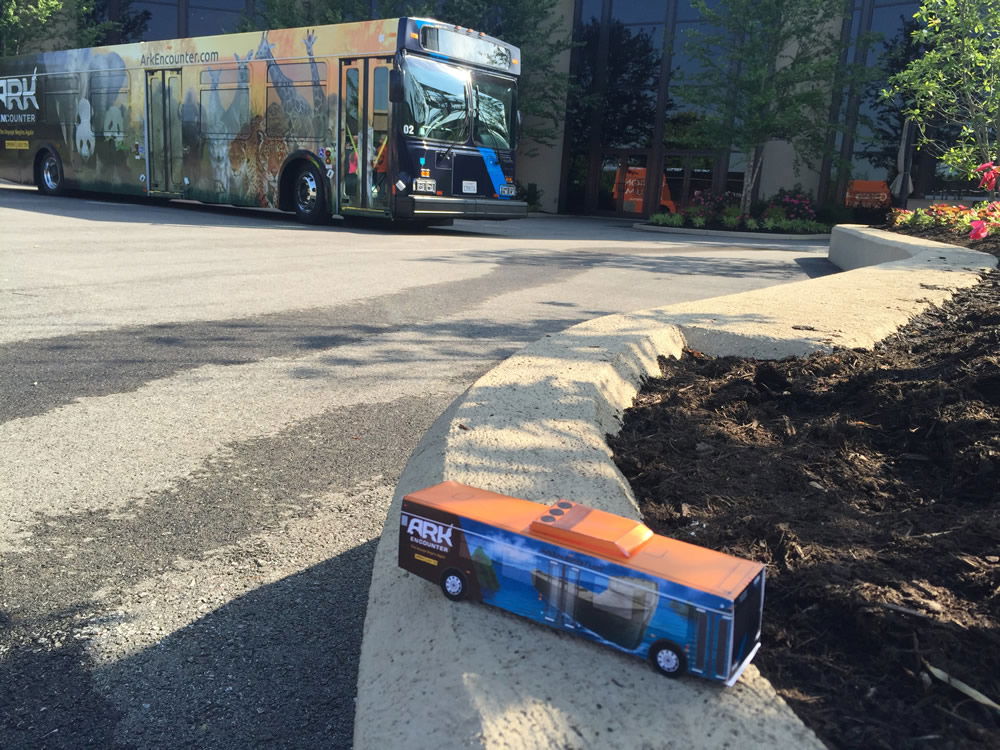 Contest Details
Contest ends at 11:59 p.m. (ET) on June 8, 2016. The photo with the most votes by 11:59 p.m. (ET) on June 8, 2016, will win the three-year family boarding pass to Ark Encounter. We will need to approve any photos before they are posted to the contest page, so please allow 24 hours after uploading your photo for us to post it on the contest page.